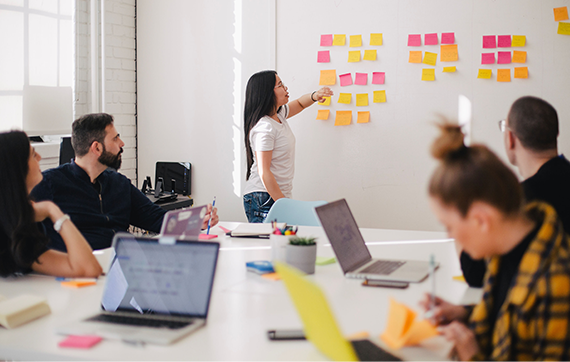 5 tips for exhibitors
5 tips for exhibitors
Planning, clear goals and thorough evaluation are crucial for a successful exhibition.
1. Start early
To get the most out of your exhibition it is important that you get started early. Select a project manager who will have the main responsibity and let that person involve those who should be part of the planning. Set important deadlines. Also remember that usually an early floor space registration at the exhibiton saves you money.
2. What to achieve and who to reach?
Set clear goals. Do you want to build your brand? Launch a product? Educate the visitors? Would you like to reach existing customers or is the main focus to meet potential customers? How many leads would you like to collect? Who do you want to invite? Try to make your goals measurable - it makes it easier to evaluate afterwards.
Clarify the goals for everyone involved in the the planning and the actual participation at the exhibition.

3. Choose your message carefully
The time you have to catch the visitors' attention is very short. That is why it is important not to communicate too many messages. Start out from the goals and the target audience when you decide on your main message. And communicate this clearly.
Your message will compete with many other messages. Try to find a concept that will stand out. It is also important that your exhibition stand does not look too similiar to the adjacent booths. And that your logo is visible from a distance. Also remember that your message and logotype may need to be visible from several directions.

4. Be consistent
Make sure to be consistent in everything you do from invitiation to giveaways, design of your stand, clothes, snacks and carrier bags.

5. Follow-up & evaluation
Most important of all - get back to the leads you collected during the trade show. And do it right away! Also evaluate by going through how you succeeded compared to the set goals. What worked well and what can you differently next time? Summarize and save for the next exhibition.
Enjoy your exhibition - we wish you the best of luck!