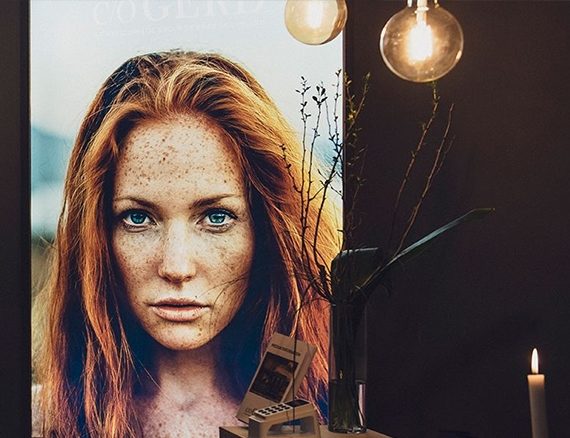 Expand LightBox
Expand LightBox
Stationary light box for floor, wall or ceiling
Enhance your message with a stable stationary light box - on the wall, hanging from the ceiling or on the floor. It is available in wide variety of sizes, fits in different environments and has several areas of use. The light box is designed for long-term installation, but with a graphic exchange that you easily manage yourself when you would like to update your print. Popular areas of use are in retail as stores, malls, offices and long-term exhibitions. This lightbox is delivered in a sturdy cardboard box.
Also see our other light box - which is portable and comes in a bag - the Expand LightBox portable
Highlights
Illuminated with LED (60.000 hours, CE/UL certified)
Use on the floor, on the wall or in the ceiling
For longer term installations - just exchange your print
Available in a wide range of sizes
Stable & durable
Single or double-sided fabric print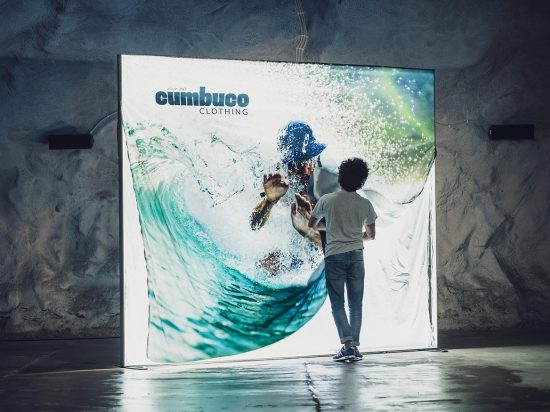 Just update your print
Keep the lightbox year after year. When you want to communicate something new, just replace the single or double-sided stretch fabric with a new one. Just order a new print and you can easily exchange the graphic yourself.
Light box for walls
Perfect for stores and offices. The print is easy to update, just remove if from the frame and add the new one.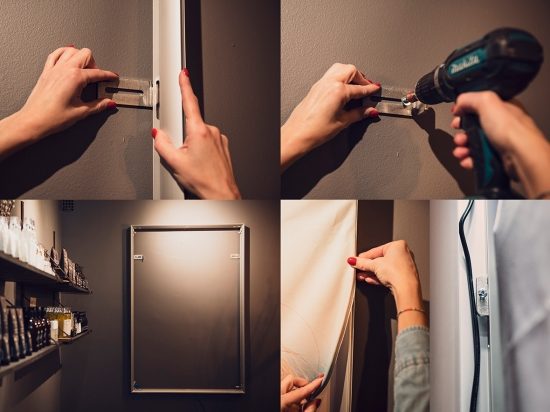 Wall mounting
For wall mounting, the light box is delivered with wall brackets.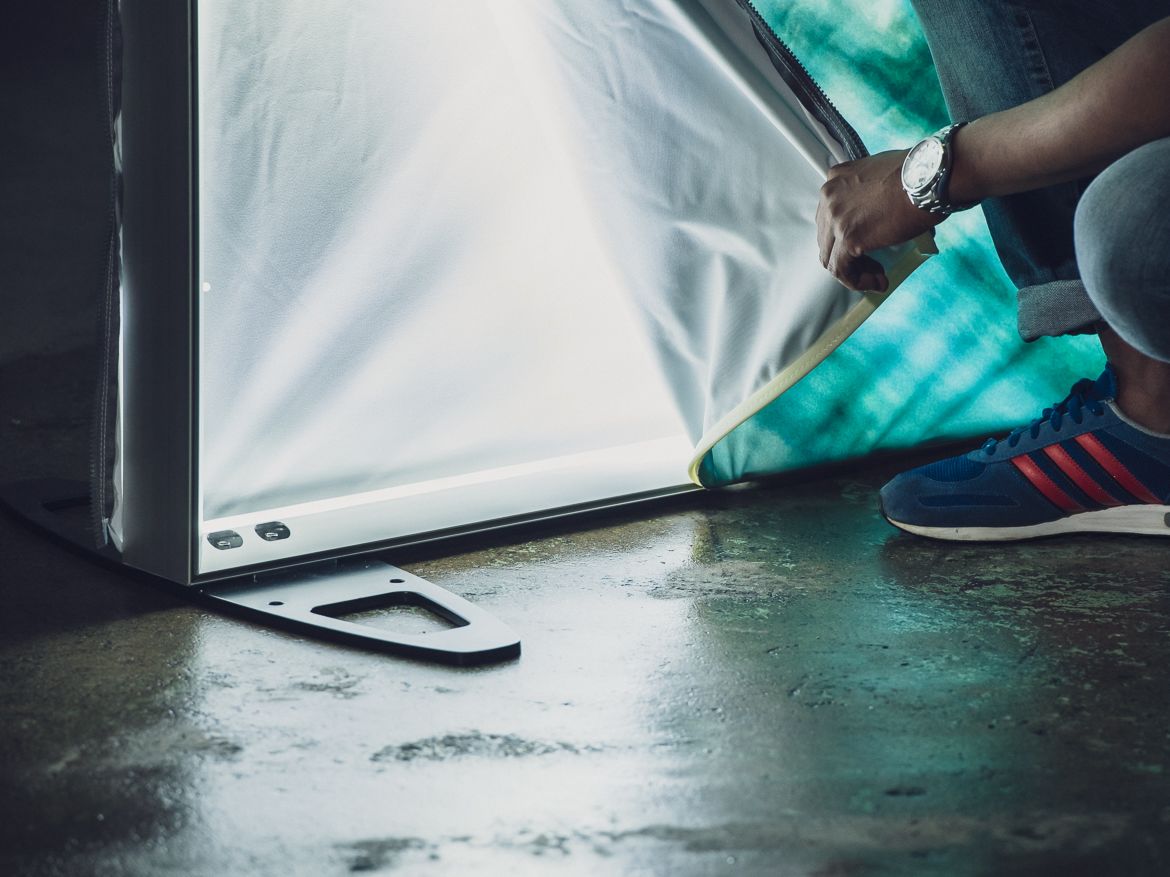 Great light distribution with LED
Illuminated with LED lights that has a low electric consumption. The lighs are placed either in the top and bottom or on the two sides, providing an even glow over the graphic. The LED is L70, with a life expectancy of 60 000 hour. All electronic components are CE; UL certified.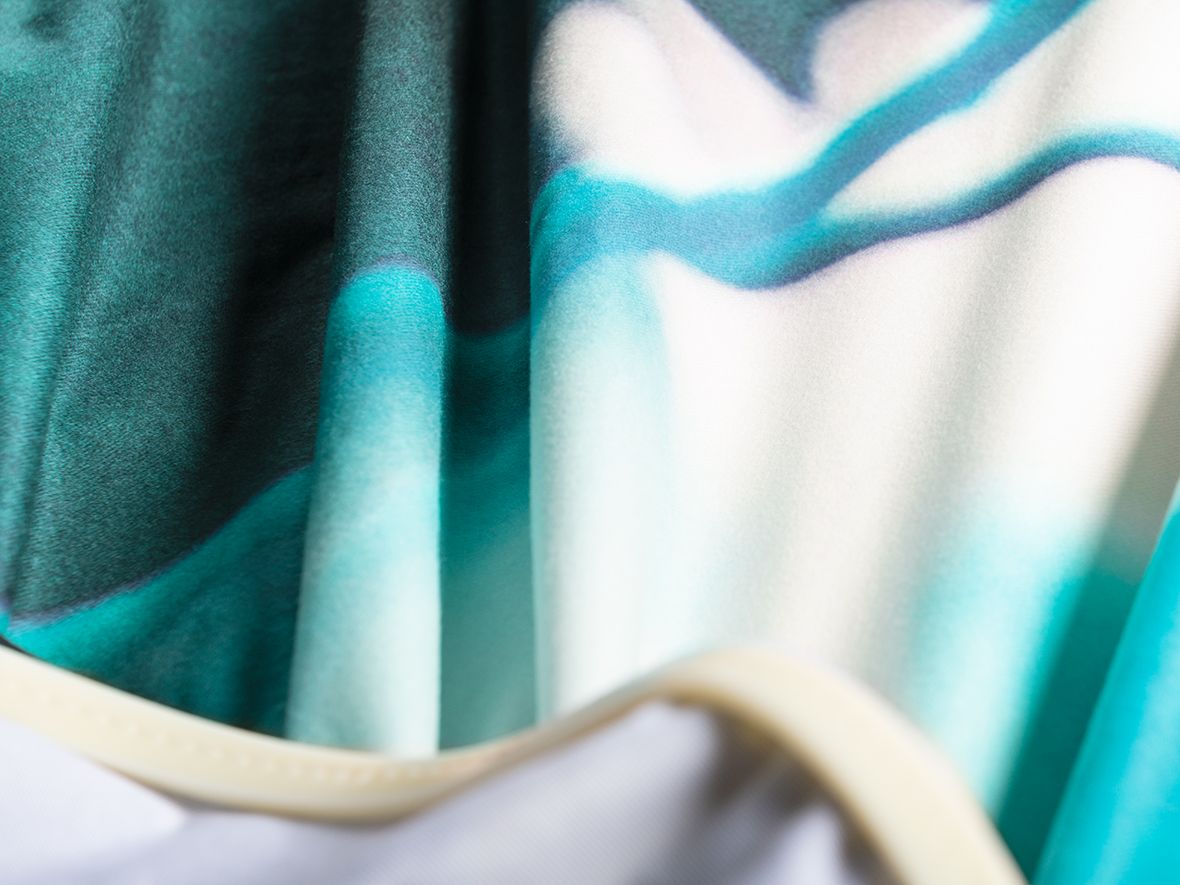 Excellent fabric print
Your graphic is dye sub printed on a wrinkle-resistant stretch fabric with excellent print quality for brilliant backlit graphics.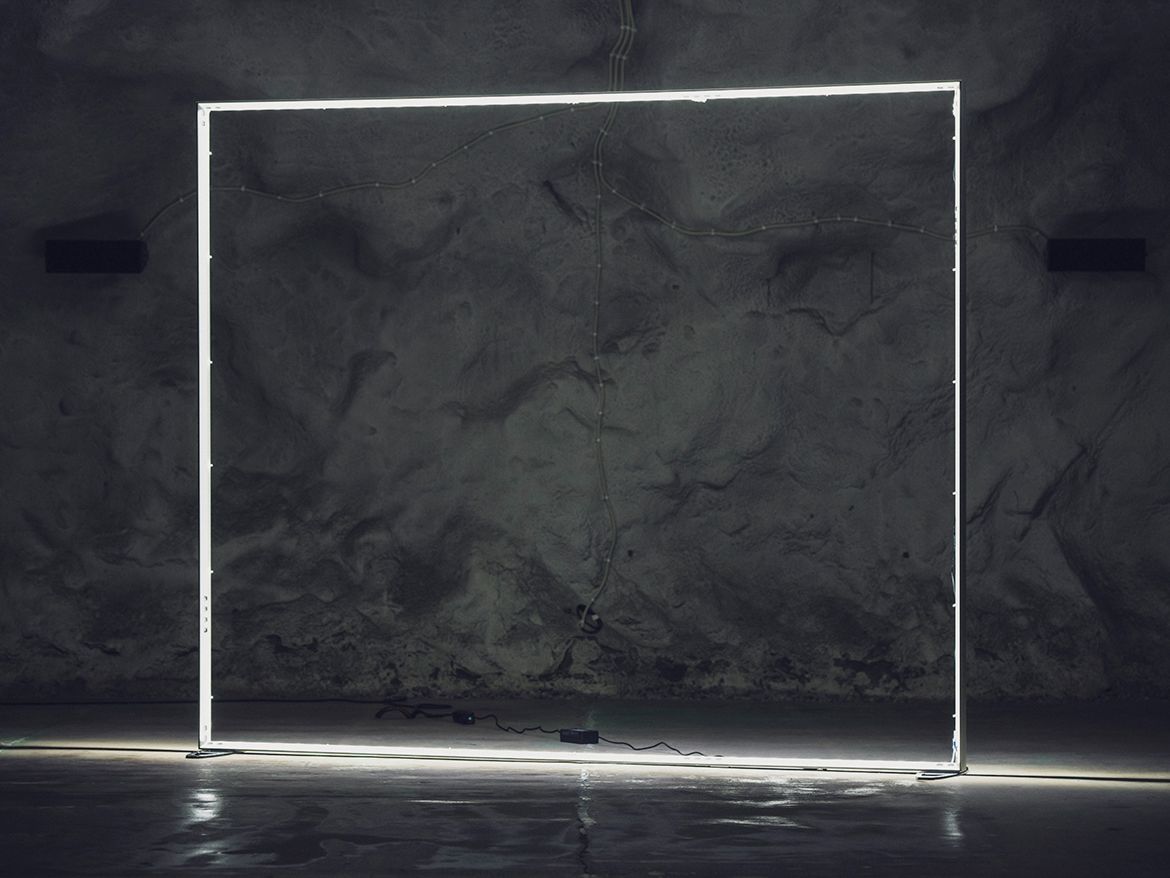 Sturdy and stable aluminium frame
The frame consists of aluminum profiles in clear-cut dimensions.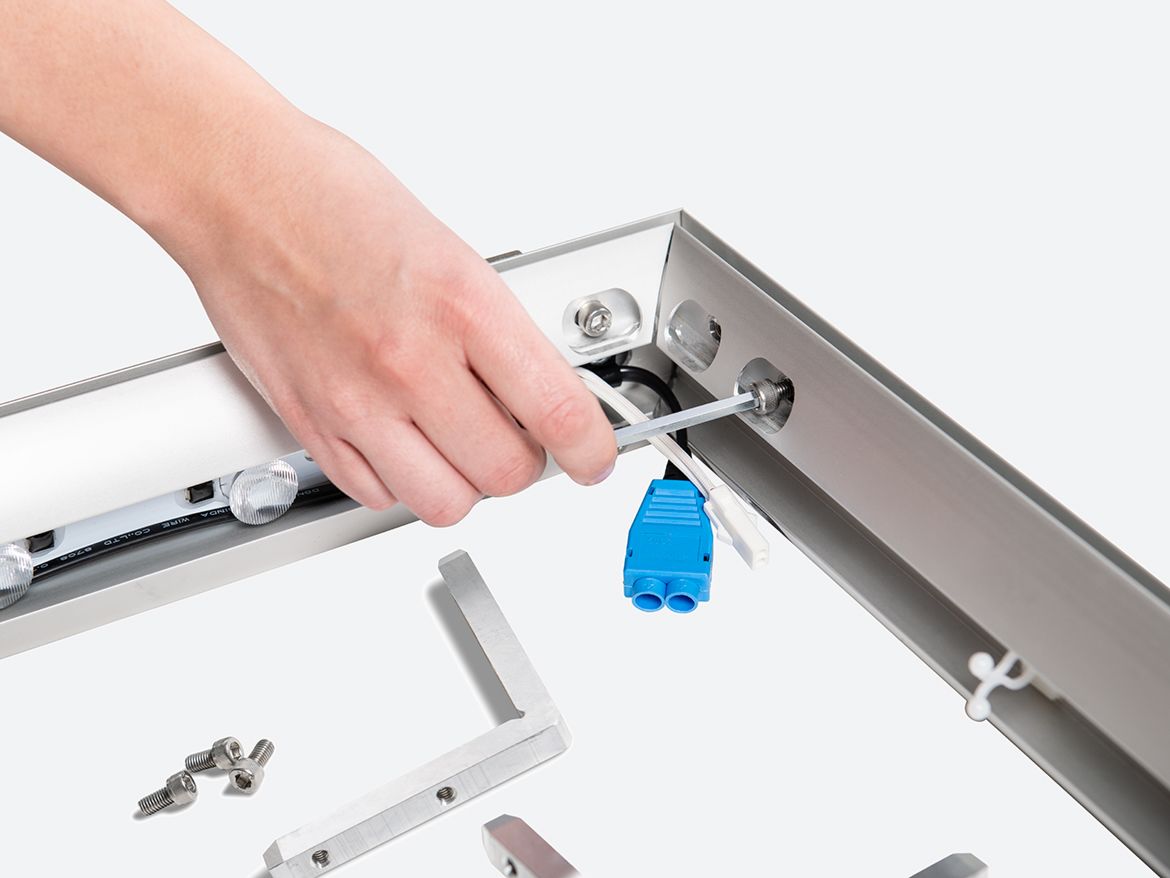 Connect the aluminium profiles
Connect the frame parts and screw tight with the Allen key that comes with the product (no other tools needed). Then connect the electric connector.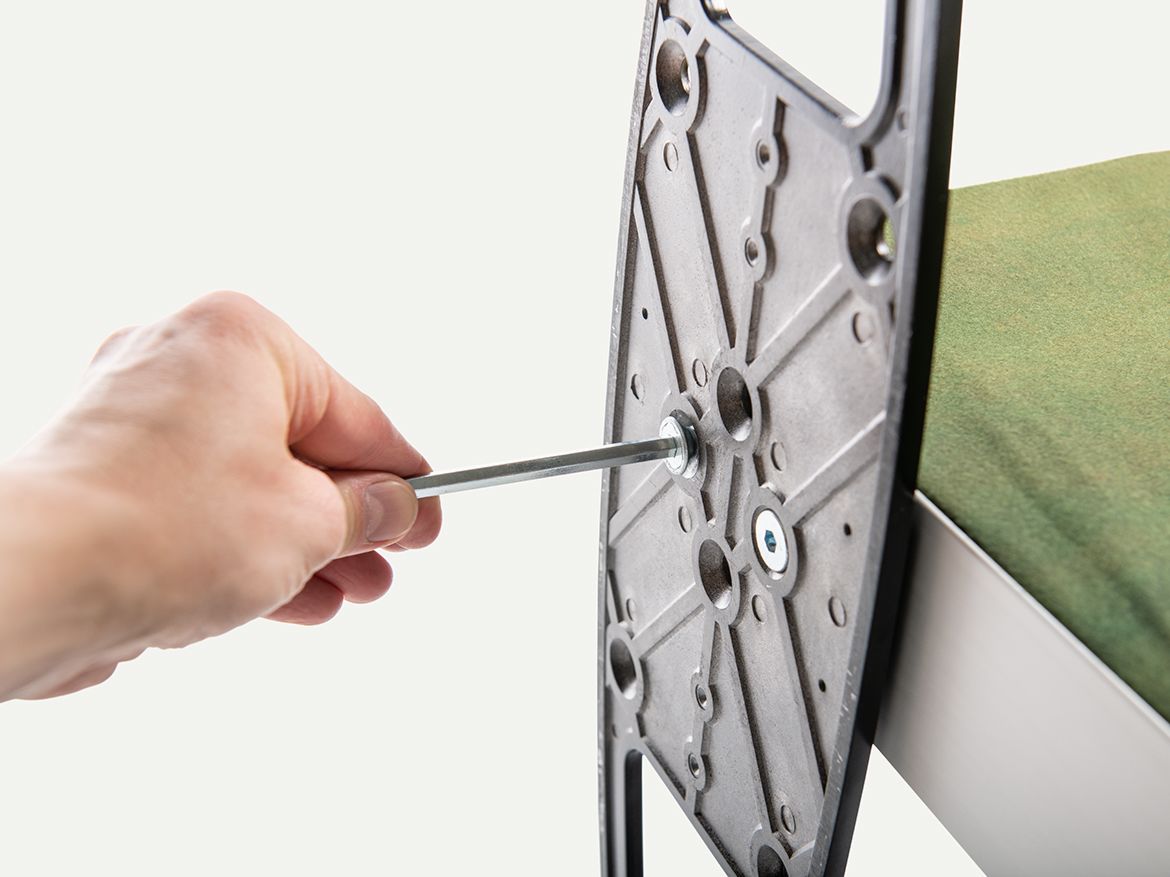 Feet for floor-standing lightbox
Attach the feet for the floor-standing lightbox and screw tight with the Allen key.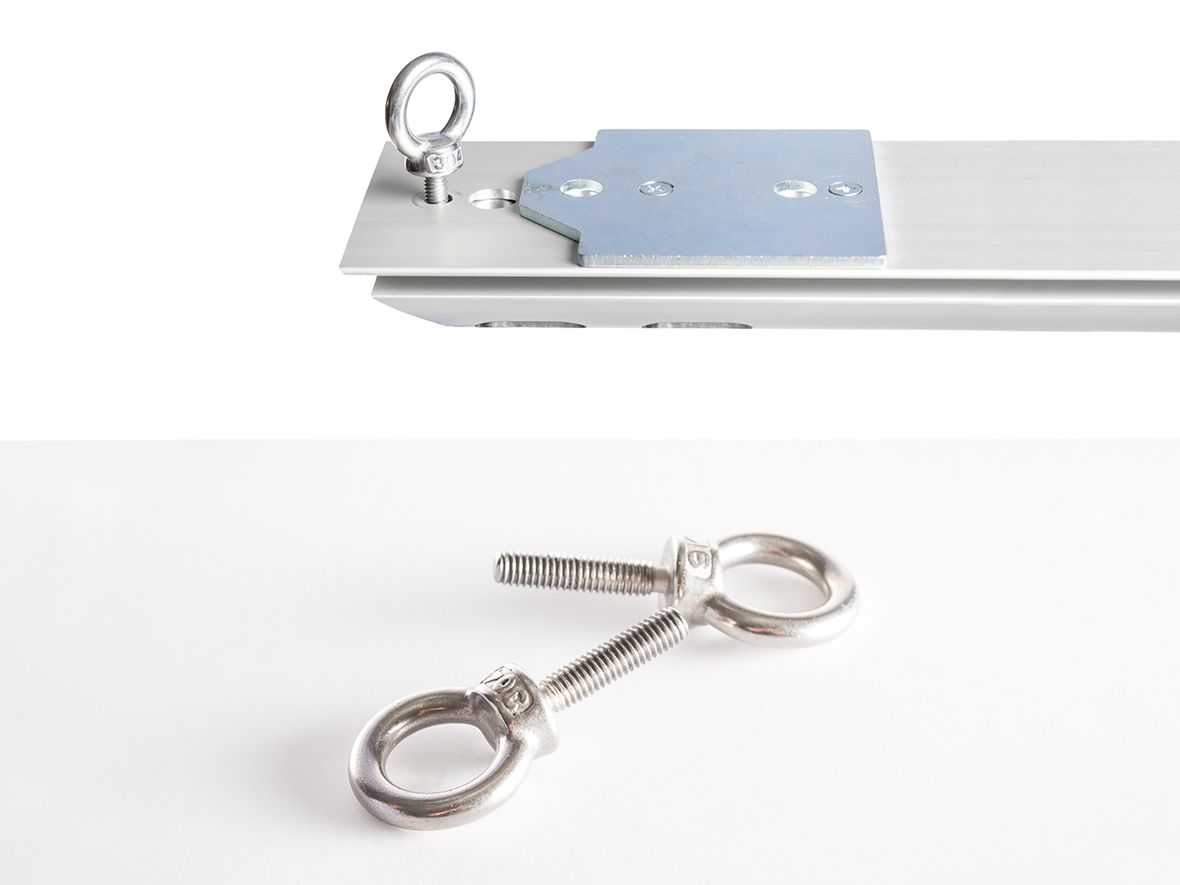 Lightbox for the ceiling
For light boxes hanging from the ceiling, hooks are included that you simply screw into the frame before you add the fabric.
Pillowcase fabric
Putting on the graphic is easy - just pull the pillow case fabric over the lightweight aluminium frames.The graphic is stretched to a smooth surface.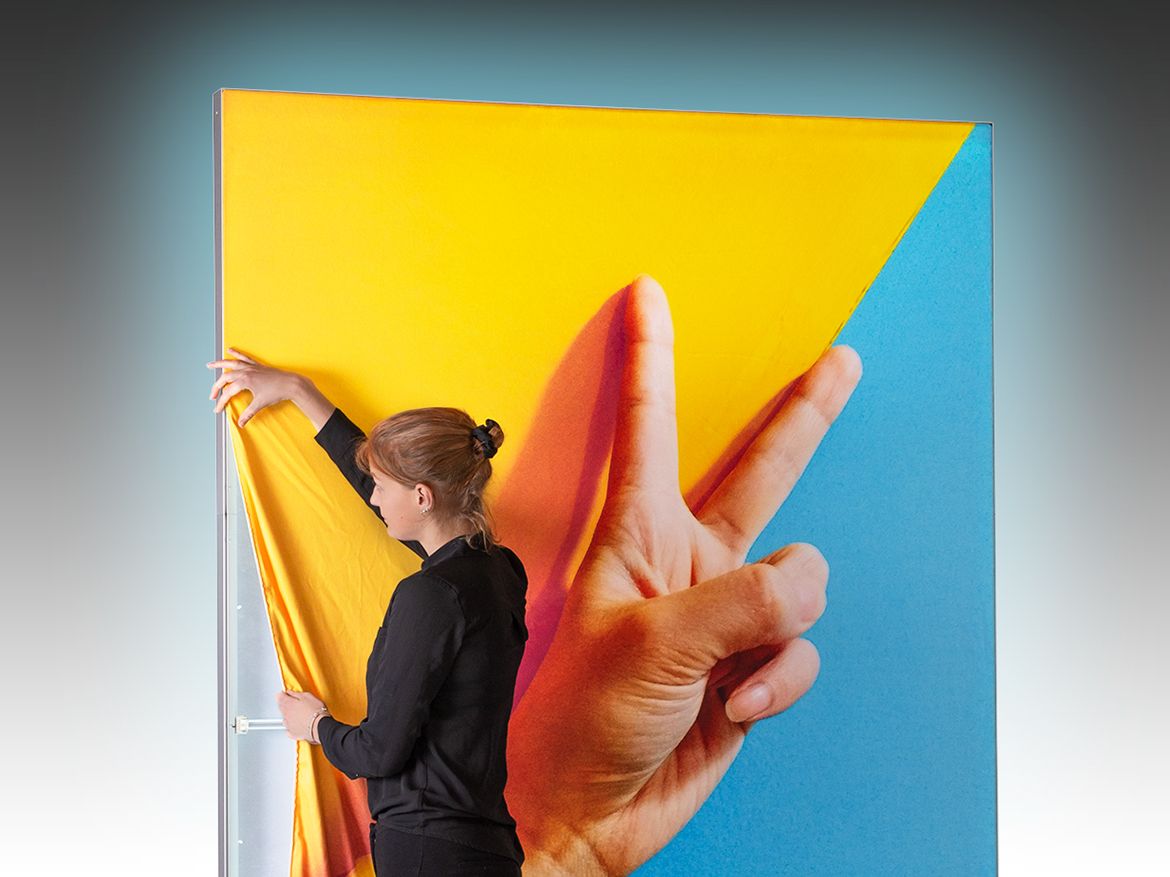 SEG fabric
The Silicone Edge (SEG) fabric graphic has a thin silicone strip sewn directly to its edges. Just insert the strip into the groove of the frame and the graphic is stretched to a smooth surface.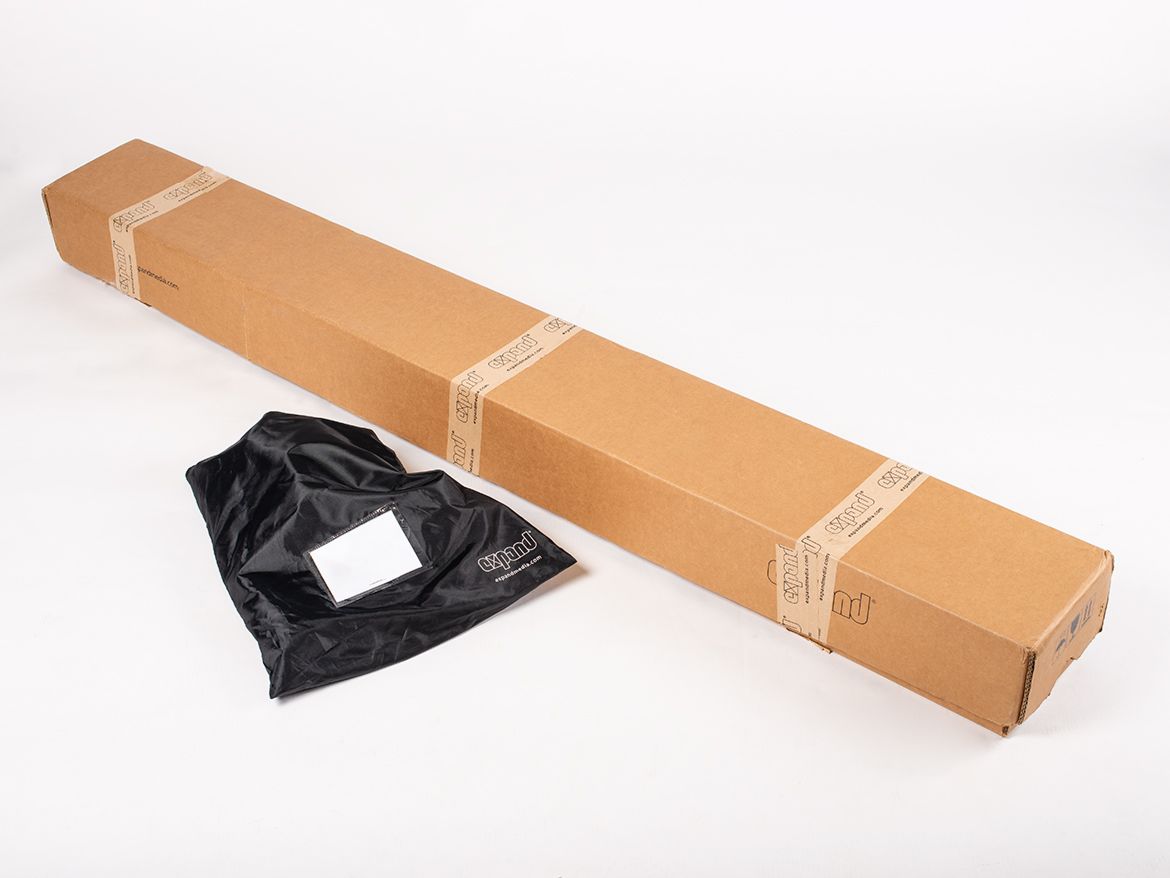 Delivered in a cardboard box
Your lightbox is delivered in a sturdy cardboard box, with inserts to protect all parts.
Short clip of our lighboxes in two of the sizes
Check out a short video showing two of the sizes of the lightbox, with pillow case fabric graphics.
How to set up the Expand LightBox
Watch our step by step video on how to set up the Expand LightBox
Facts
Sizes & Weight
Do you need a specific size?
Contact us for more information, we are happy to help you with customized requirements.
All specifications
This stable light box is available in a wide range of sizes - from 1x1 m up to 6x2.5 m, or 2.5x5 m, with 0,5 m segments. A support pole (placed in the lightbox frame) is always used from 3.5 m height or width.
Some of our most popular sizes:
100x200x8 cm: 12,7 kg
150x250x8 cm: 16,4 kg
200x350x8 cm: 22,1 kg
250x100x8 cm: 15,2 kg
300x250x8 cm: 21,2 kg
500x250x8 cm: 31,6 kg
(The support foot is 57 cm deep and there is a half foot available if you need to place the lightbox close to a wall).
Transportation:
Your Expand LightBox comes in a cardboard box, which is available in four sizes depending on the size of your lightbox:
208x13,5x20,5 cm
208x13,5x29,5 cm
208x13,5x38,5 cm
208x13,5x47,5 cm

Instructions
Artwork templates