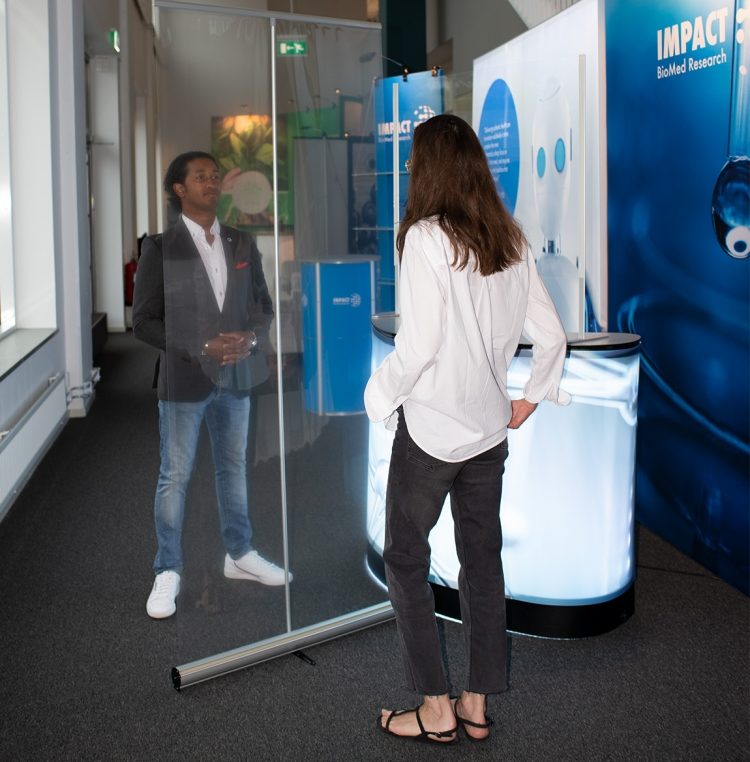 Retractable sneeze guard
Retractable sneeze guard
Full body protective shield - Corona
A retractable banner stand with a transparent shield to use for full body droplet shield. Suitable for situations when standing up. Some music schools use it as Covid protection during song lessions and music training. Easy to bring with you - comes in a nylon bag.
Highlights
Tranparent plastic film
Easy to set up and take down
85 & 100 cm width
Delivered in a nylon bag
Plastic film can be exchanged with a printed graphic later on (use and reuse).