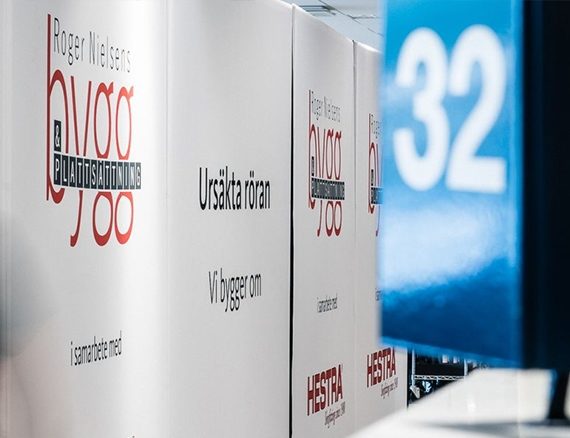 Stable screen wall to conceal store renovation
Stable screen wall to conceal store renovation
When the construction company "Bygg & Plattsattning Roger Nielsen AB" was going to rebuild a store chain in Sweden, founder Roger Nielsen began to look for a new flexible solution to conceal the construction area from the store's daily business. The result - ten Expand GrandFabric walls.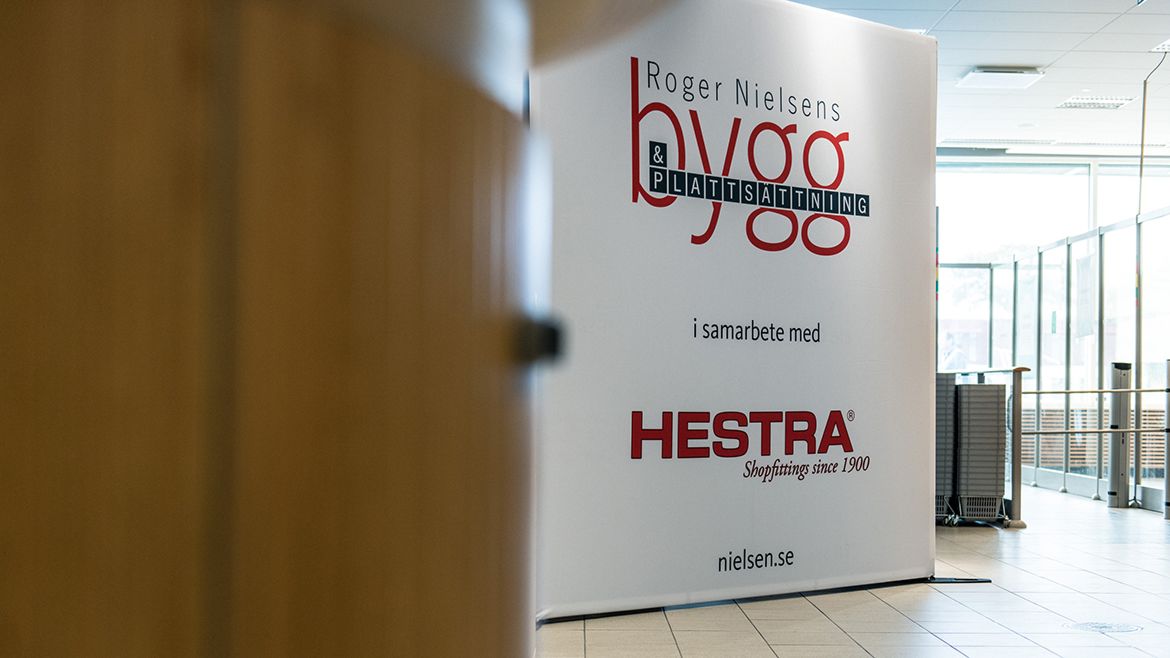 Temporary walls that can be reused
For 20 years, Nielsen has built interiors in stores all over Sweden, mostly together with Hestra Interiors. For every new assignment, temporary screen walls have been built to not disturb the stores existing business. In order to save the construction workers' time, Roger Nielsen started to look for a smarter solution that would be cost-effective as well as environmentally friendly.
"Mainly, we needed walls that were easy to set up but still stable and that we could reuse on different occasions. It was also important to find a solution that would blend in with the store's existing interiors without disturbing the customers and the store's daily sales," says Roger Nielsen, the founder of the company.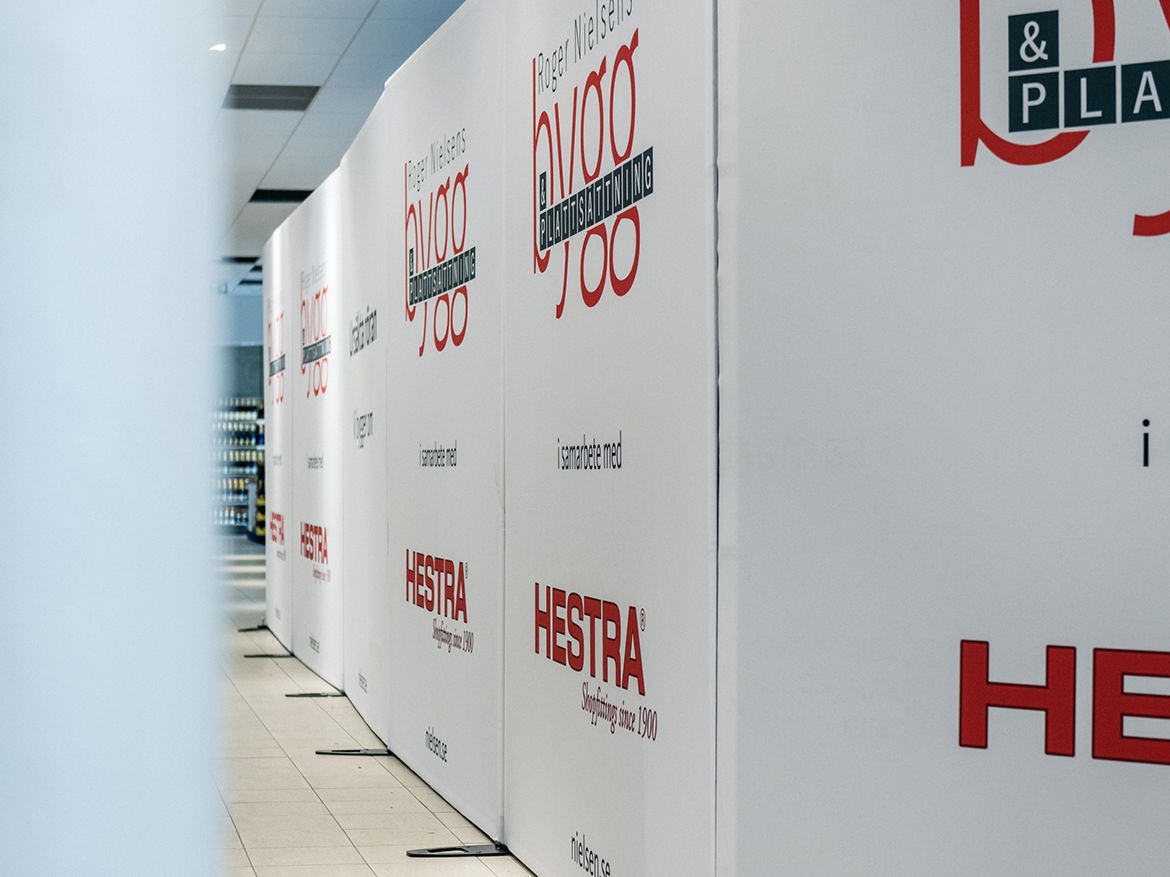 Ten Expand GrandFabric walls
The request resulted in ten Expand GrandFabric walls with a single-sided white stretch fabric (with a black fabric without print on the back) that communicated the logos, together with the message "Sorry for the mess, we are renovating" (in Swedish).
These backwalls can be used in different configurations depending on the layout in different stores, which will save time and is environmently friendly. Since the graphics are not store specific, the company can use the same solution for new contracts, or just order new fabric prints for one or all walls if they want to communicate something new.
Help with the artwork
Expand's graphics team also helped producing a high resolution artwork and gave recommendations on the placement of the logo, so that the walls can be placed in different configurations and in different orders from time to time to make it easier to set up even for those who do it for the first time.