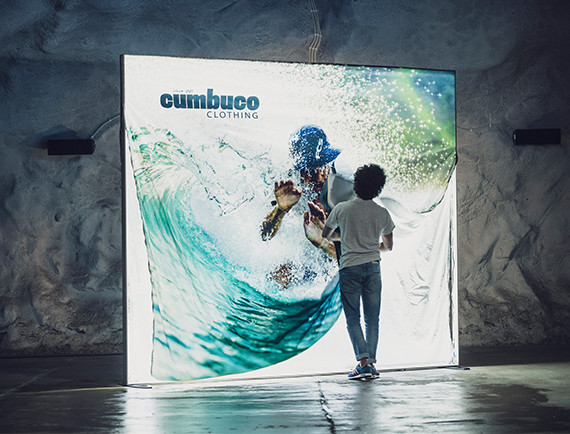 3 tips on lighting for your event or tradeshow
3 tips on lighting for your event or tradeshow
It is easy to forget to plan for lighting when participating at an event or tradeshow. It's often seen as a small detail that, at the best is planned in the last minute. But it is extremely important for the impression and the experience, it enhances and creates an additional dimension of your message and branding. A well illuminated stand in an exhibition hall creates a welcoming atmosphere and attracts more visitors.
1. Create an atmosphere that carries your message
Illuminating a booth is not just about making your booth bright, but also about communication a feeling or a quality. Think about what your branding and your message stand for and what you want to communicate. Do you want your booth to feel relaxed and cool, luxurious, energetic or dramatic? Is it possible to illuminate your stand to communicate the qualities of your brand or product and thus enhance the experience of your branding for the visitor or costumer?
2. Work with contrasts and different light sources
A common mistake is to choose lighting that is too strong or too weak, which makes your stand fall flat and look plain. Work with contrasts and vary different light sources, direct the light to what you want the visitors to see when passing by your stand. Incorporate a backlit wall or a lightbox to highlight a product or a message. This will help the viewer to instinctively focus on what is most important and it will make your stand more interesting.
3. Choose an environmentally friendly light source
Today it is more important than ever to conserve on the earth's resources, and many companies have a strong environmental focus. Think about that this must permeate your lighting and electricity consumption. LED lights that draw minimal power or solar power and renewable energy are examples of good choices.

So next time you plan your event or exhibition - don't forget the lighting!