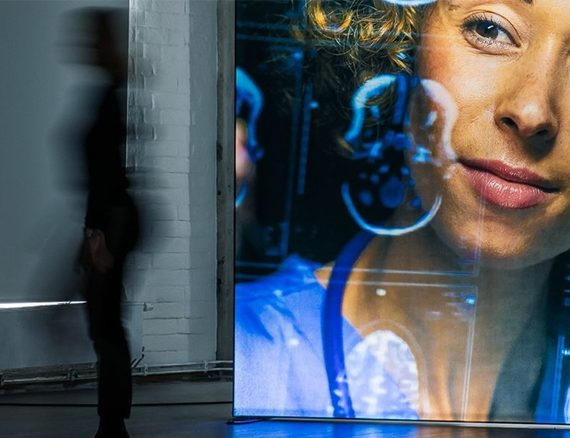 Expand LightBox Portable
Expand LightBox Portable
A light box that is easy to bring with you and set up
With this portable LED light box, your message and brand can stand out at any trade show or event – both large and small. This backlit backwall comes with two feet and is designed to be placed on floors. You set it up and take it down without tools - then pack it in the nylon bag and put it in your car. It offers an easy pillow case graphic installation option- when you would like to update your print, simply remove the graphic from the frame and add a new one. Available in many different sizes, from 31" x 31" up to 115 3/4" x 94 1/2".
Also see our other lightbox - available in many different sizes - the Expand LightBox
Highlights
Illuminated with LED (100.000 hours, CE/UL certified)
Portable and easy set up – no tools needed
Choose single or double-sided fabric print
Reusable - just update graphics
Available in many different sizes
Comes in a bag or choose our multi-functional shipping case the Expand PodiumCase
Backlit - both front and back
The benefits of using light in your marketing communication are many. Besides making your message shine, it contributes to more people stopping by your backlit wall or stand: And it creates a warm and welcoming atmosphere.

If you choose print on both back and front, your message shines in two directions – perfect in environments where viewers come from different directions. If you only want print on one side, the back comes with a light reflecting fabric.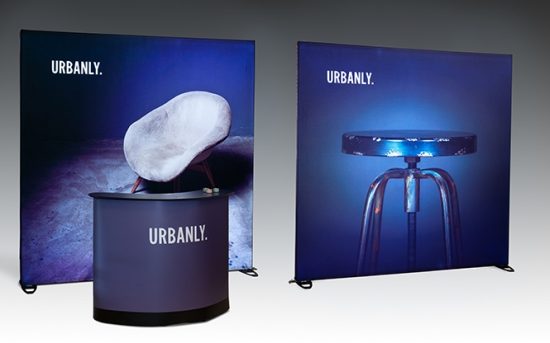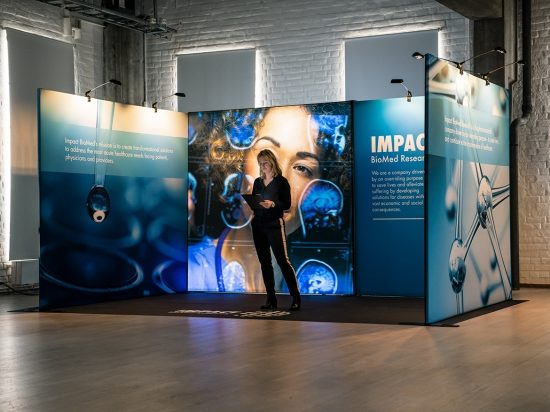 Integrate it in your booth
Add a backlit wall as part of your exhibtiion stand. The light box is designed to easily be integrated with our stand solution - the Expand GrandFabric system. The image shows one lightbox and three Expand GrandFabric backwalls connected as a U shape.
Combine your lightbox with a lightbox counter
The lightbox looks great together with the Expand LightBox Counter. Use with a freestanding lightbox or with a backlit stand (several lightboxes connected) as shown here.
Connect multiple light boxes
It is also possible to connect several light boxes to each other to create an extra-long backlit wall, an L or a T shaped illuminated display.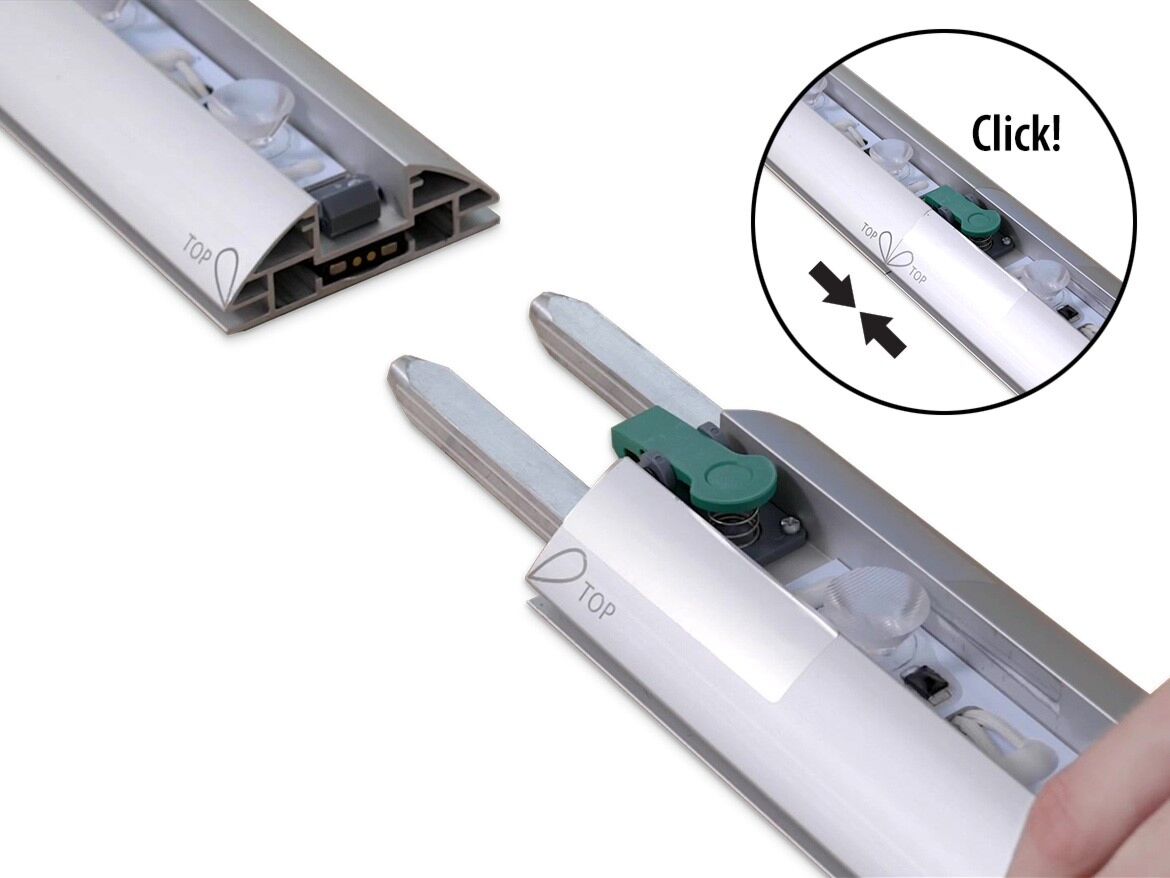 Click the frame parts together
The frame parts are made of lightweight aluminium, just click them together.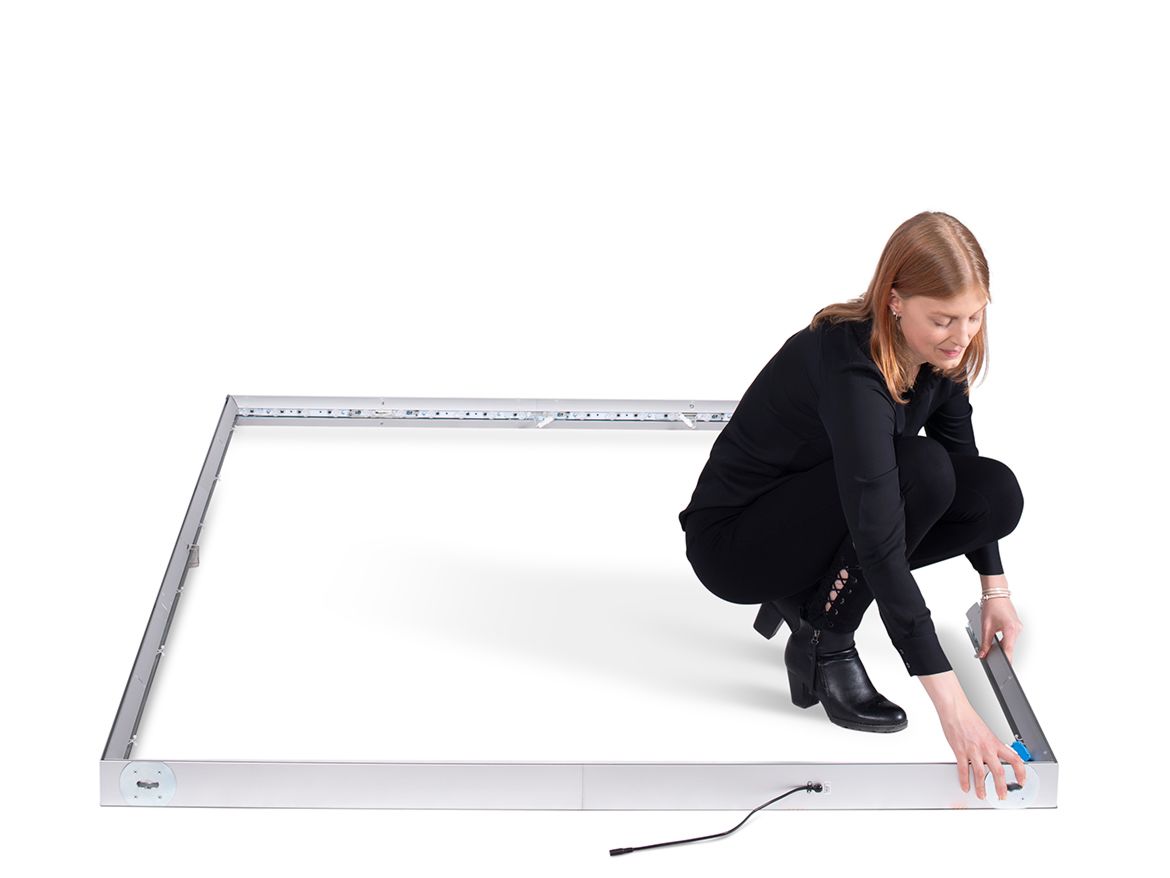 Mounting the frame
The accompanying set up instructions show which frame parts should be connected together.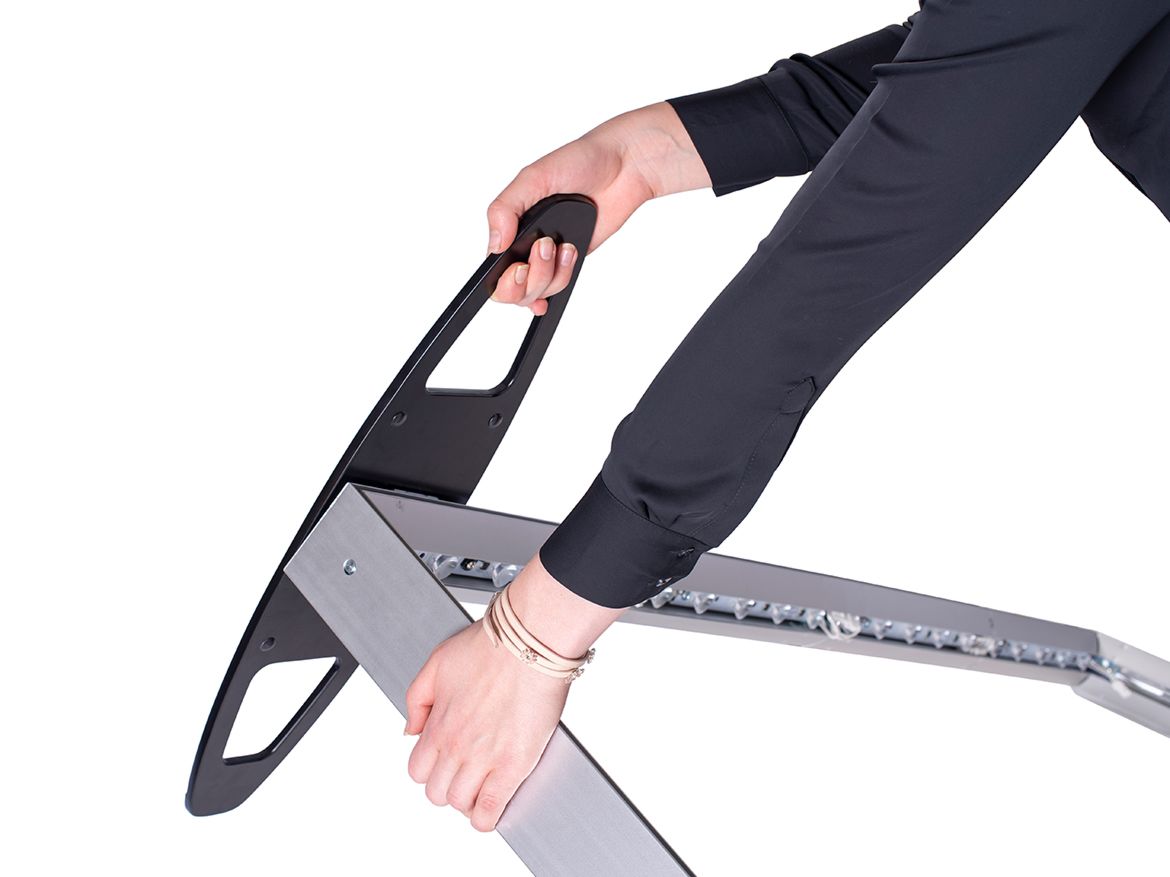 Attach the feet
Attach the feet to the frame before adding your fabric print.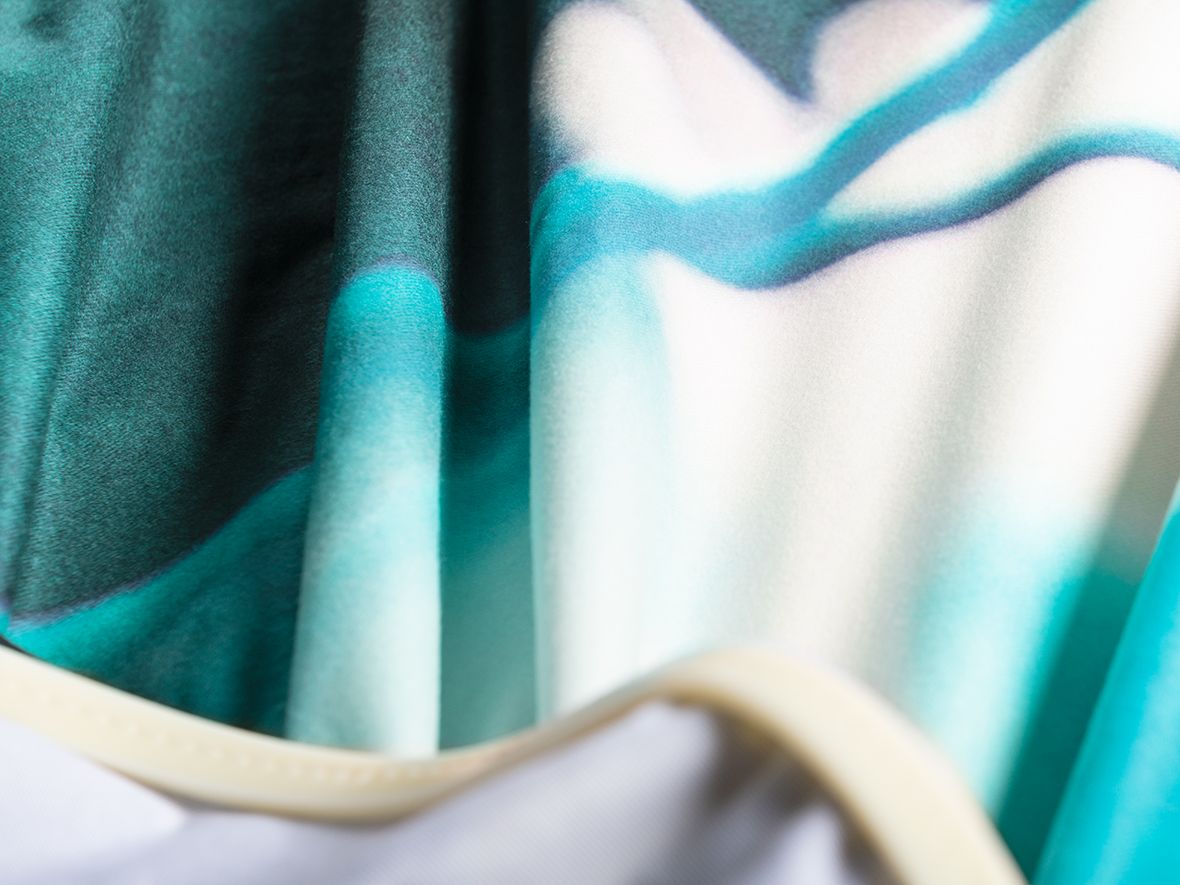 Excellent fabric print
Your graphic is dye sub printed on a wrinkle-resistant stretch fabric with excellent print quality for brilliant backlit graphics.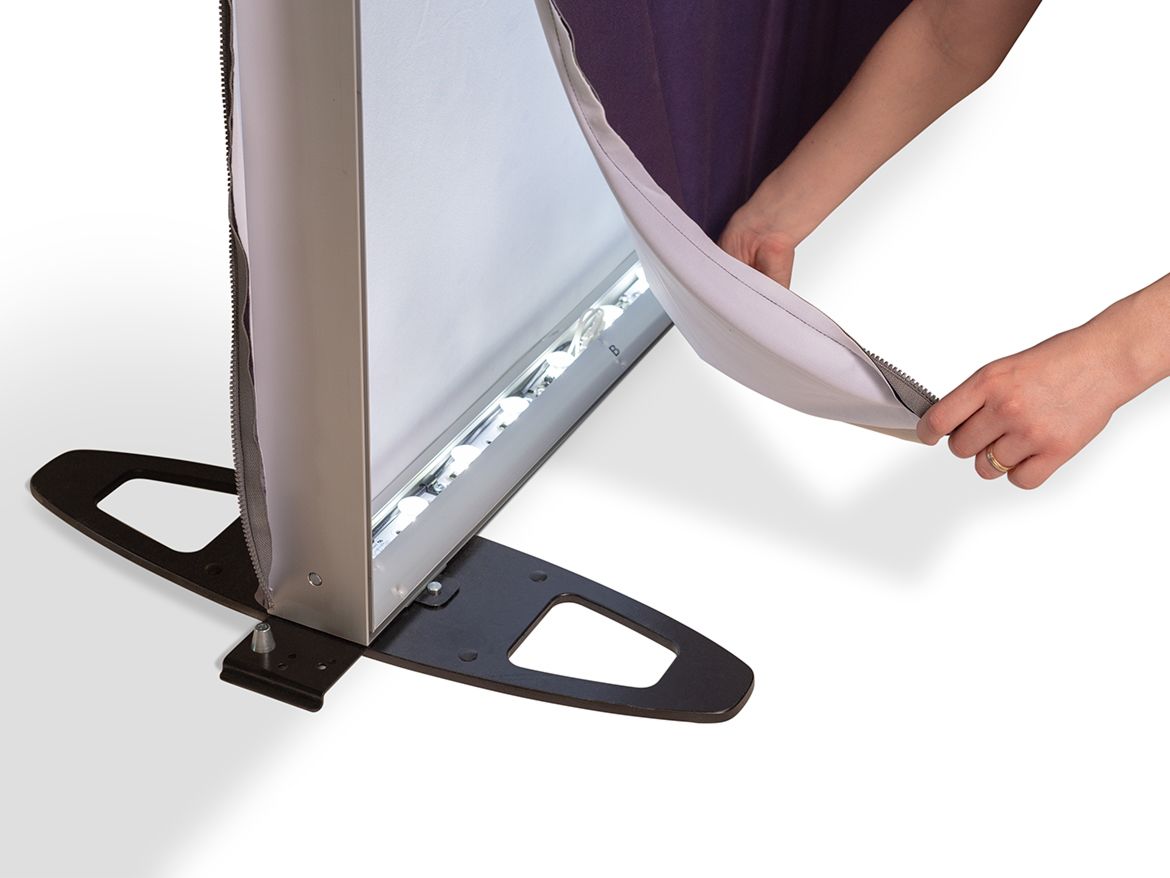 Great light distribution with LED
Illuminated with LED lights placed in the top and bottom profiles to provide an even glow over the graphics. It has a low electric consumption - which is good for the environment. The LED light has a life expectancy of 60 000 hour. All electronic components are CE; UL certified.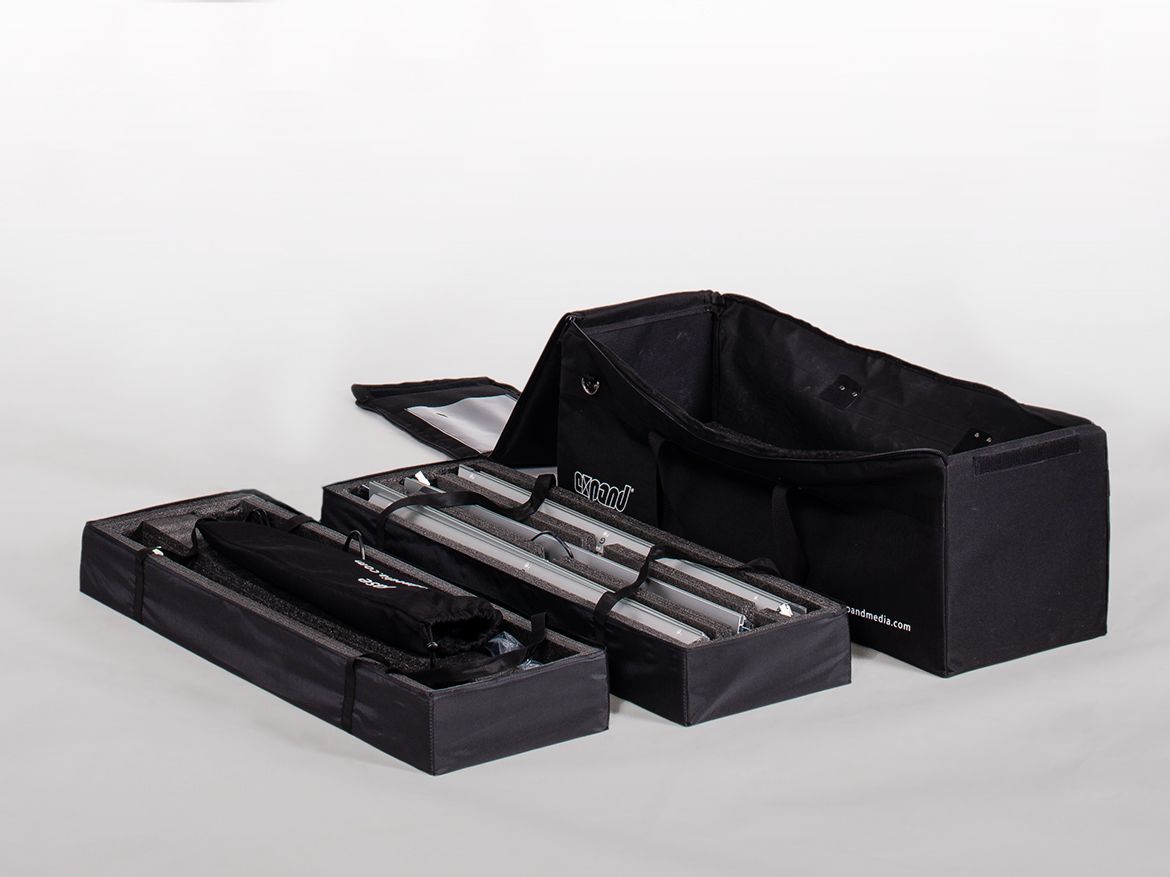 Comes in a nylon bag
All frame parts, feet and fabric comes in a nylon bag with handles for easy transportation and storage.The bag fits into the Expand PodiumCase.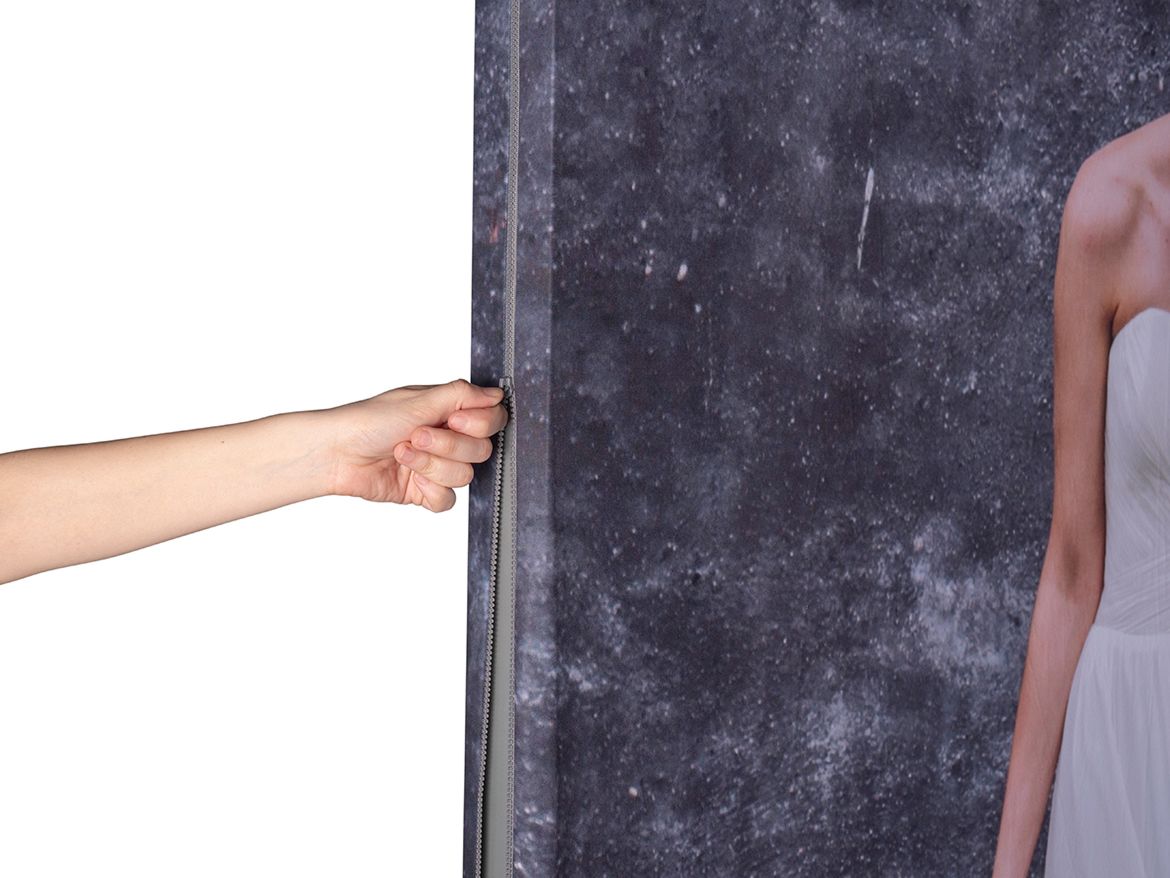 Pillowcase fabric
There are two fabric graphic attachments to choose from. With this one you just pull the pillowcase fabric over the lightweight aluminium frames and close it with a zipper. The graphic is stretched to a smooth surface.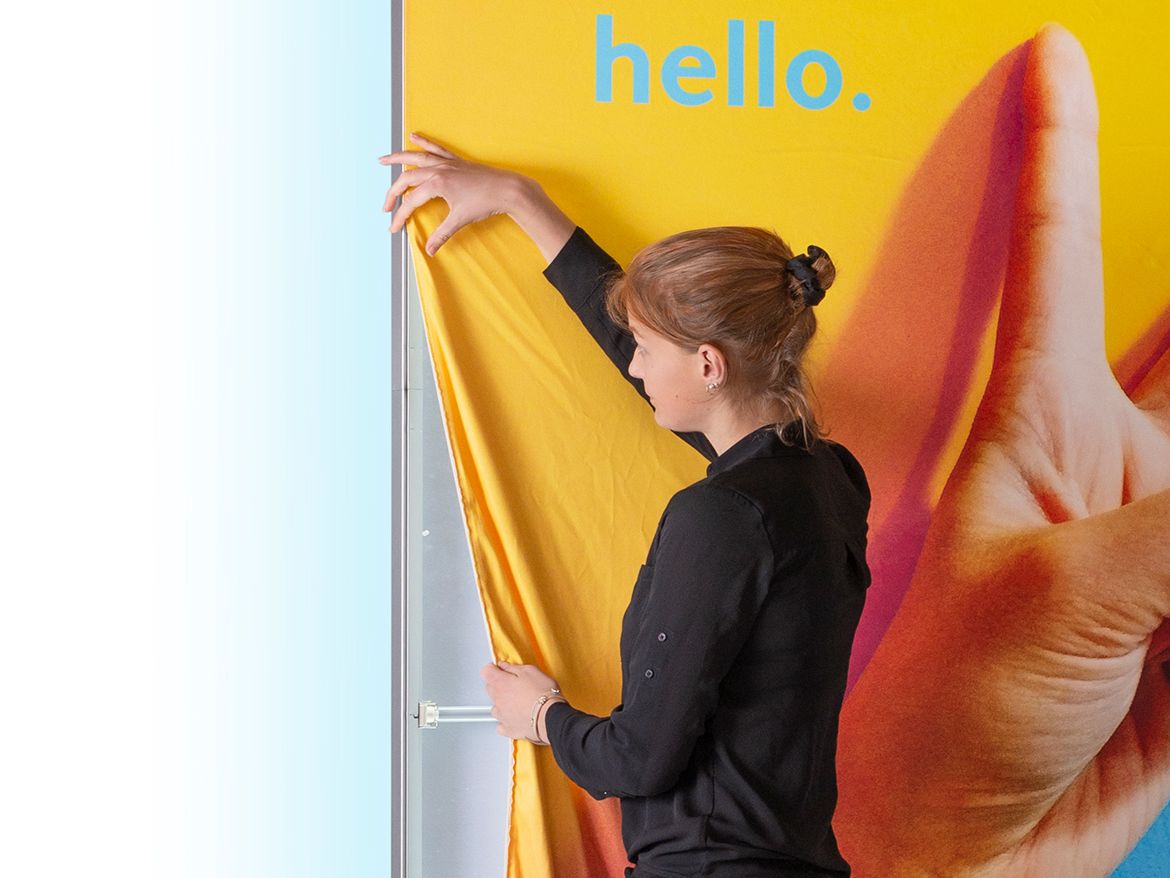 SEG fabric
The Silicone Edge Graphic (SEG) fabric has a thin silicone strip sewn directly to its edges. Just insert the strip into the groove of the frame and the graphic is stretched to a smooth surface.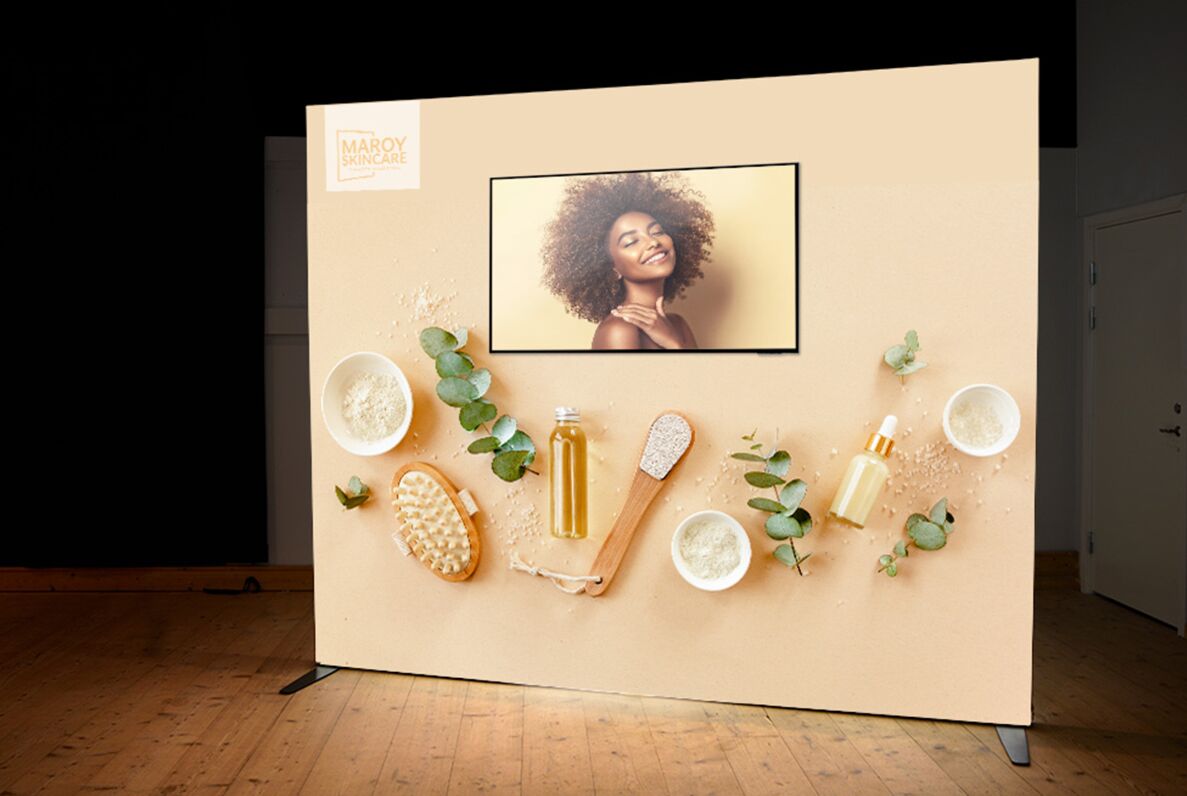 Integrate a monitor
Show presentations or videos. With our monitor holder you can integrate a monitor in your lightbox. Comes with extra long support feet to ensure stability. Learn more.
See how to set up the light box
Watch a short video sequence on how to mount the portable light box
See all set up steps for your lightbox
Watch a video with all steps on how to mount your lightbox (2.48 min)
Facts
Sizes & Weight
Leaflets
Instructions
Artwork templates