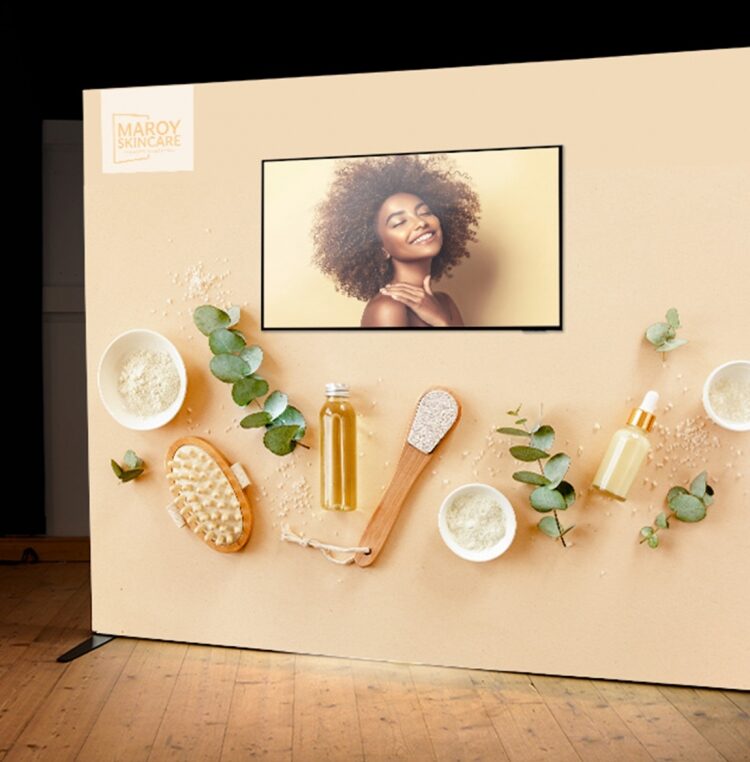 Expand LightBox portable with integrated monitor
Expand LightBox portable with integrated monitor
Add presentations or videos to your branded lightbox
Display videos or presentations on your backlit wall. The product features an aluminum frame with an integrated monitor holder. Cover the frame with your printed pillowcase fabric, and then attach your monitor or TV. It is available in various sizes, and you can choose between single or double-sided prints. Use it in a free-standing lightbox or incorporate it into your exhibition stand.
Highlights
Easy to set up - no tools needed
Stable even with a large monitor attached
For VESA 75,100, 200, 300 & 400
Max weight monitor: 55 lbs
Reusable - just update with a new print
Integrate your monitor in a backlit stand
Want to integrate a monitor in a backlit stand? Just connect several lightboxes to create different configurations. This shows an L-shaped stand 240"x 118" with an integrated monitor.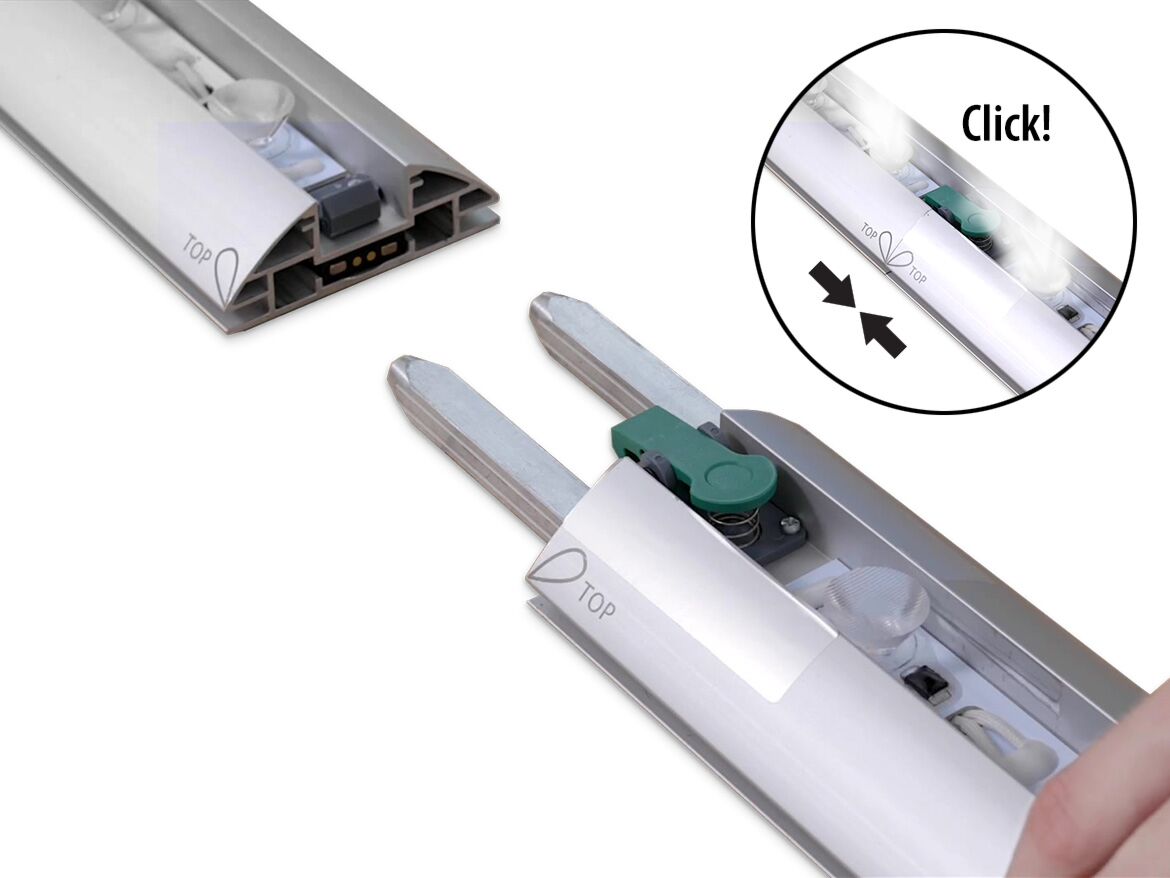 Click the frame parts together
The frame parts are made of lightweight aluminum, just click them together.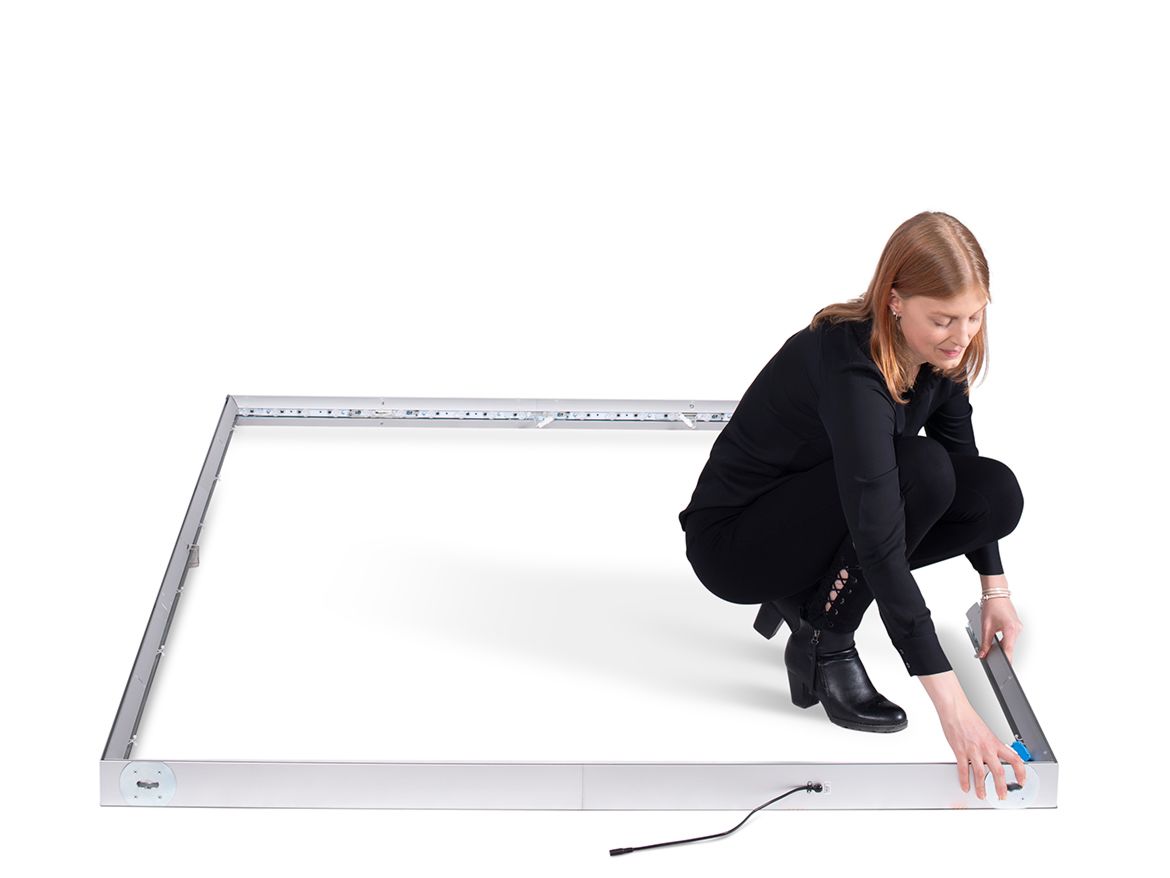 Mounting the frame
The accompanying setup instructions show which frame parts should be connected to each other.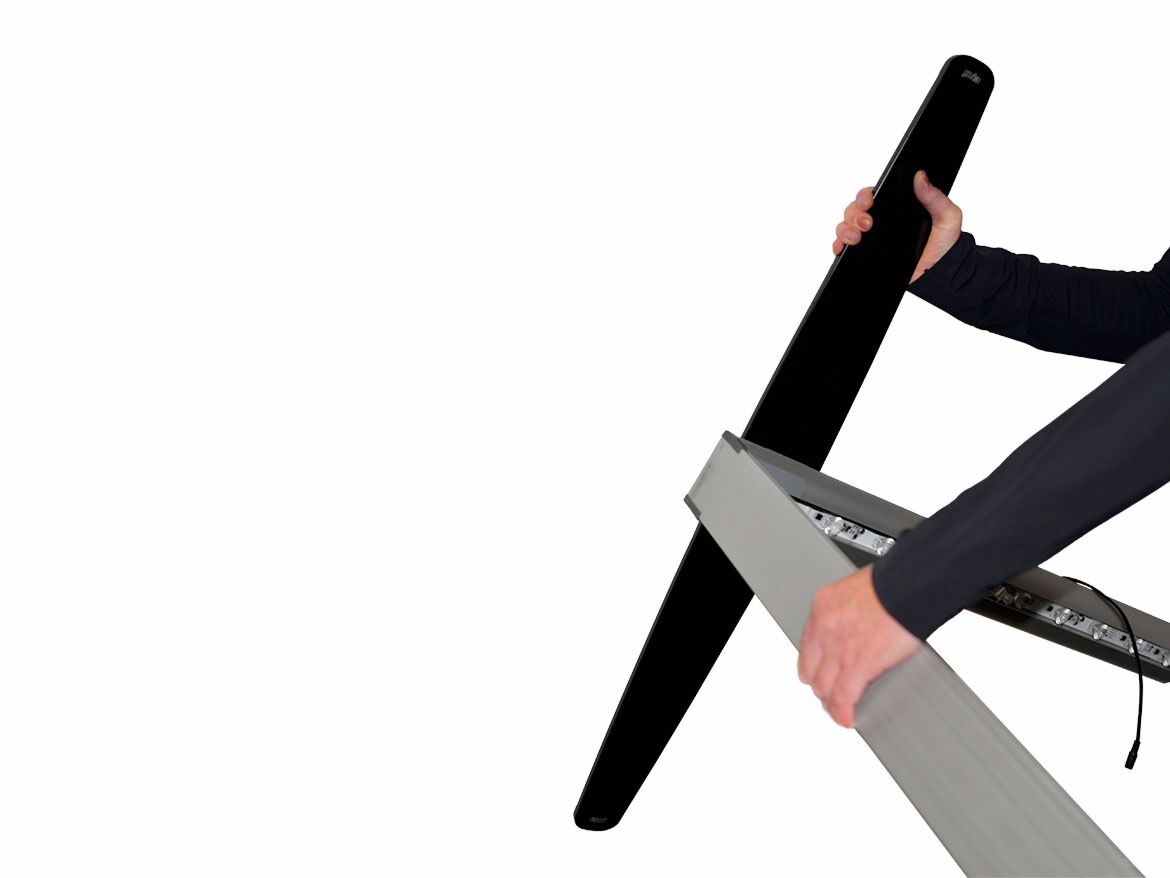 Extra long feet
Attach the feet to the frame before adding your fabric print. For this lightbox solution, extra long feet are used to ensure stability.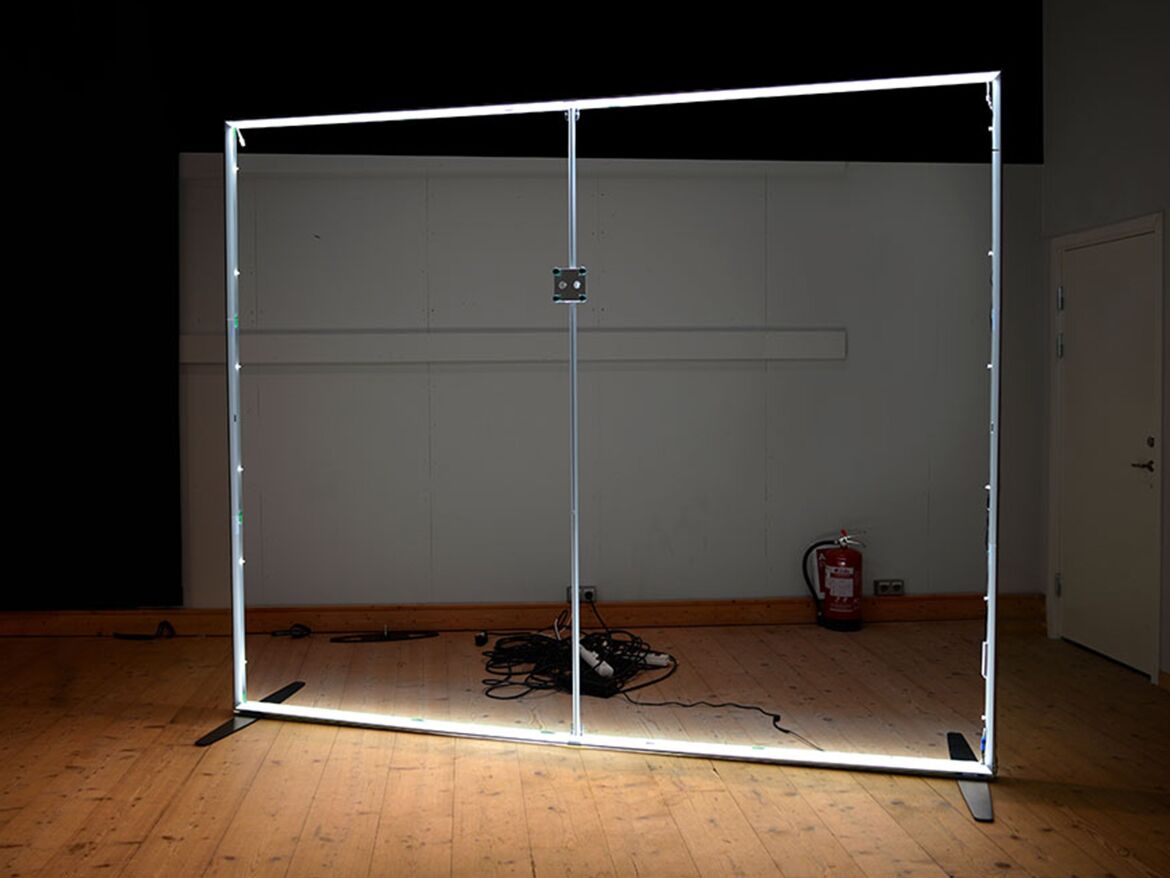 T connector where your monitor is attached
This shows the frame without fabric, with the T connector in the middle for attaching your monitor.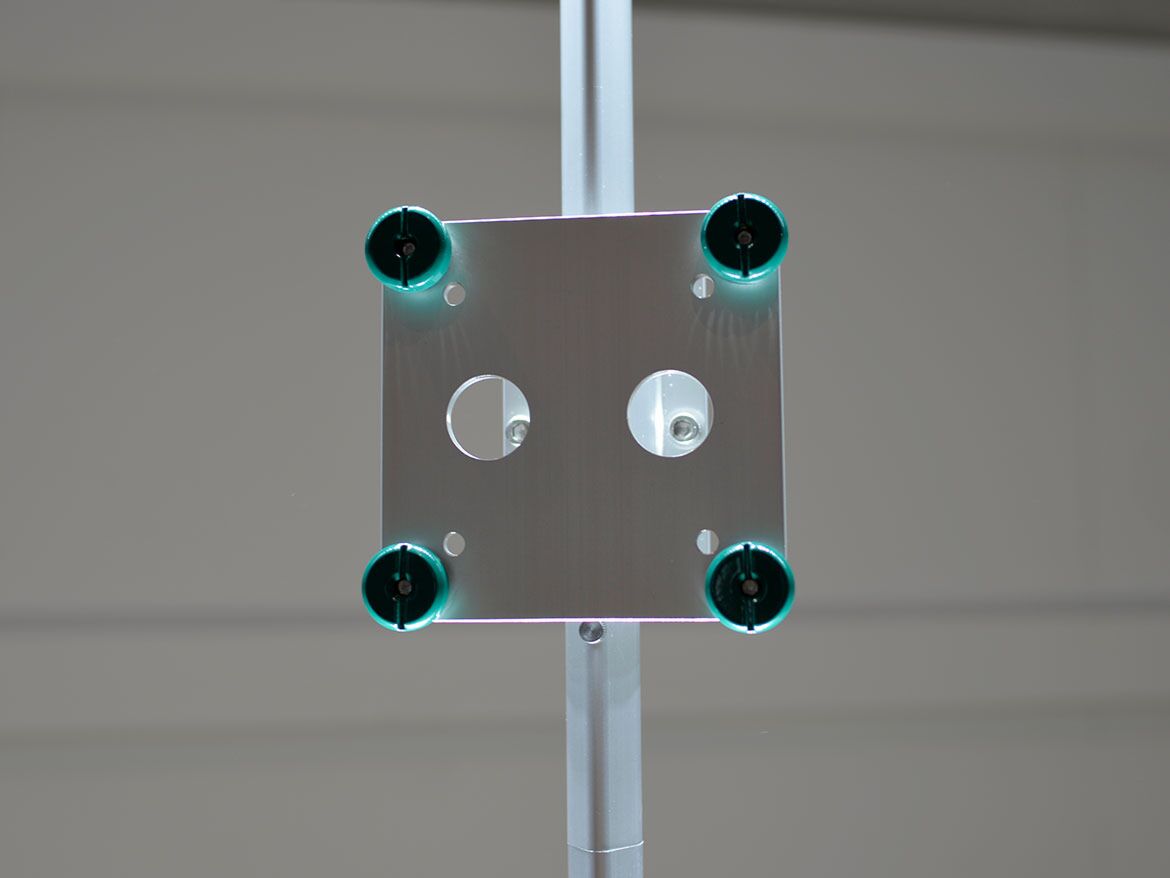 Monitor holder unit
Attach this monitor holder unit to the T connector before adding your fabric print.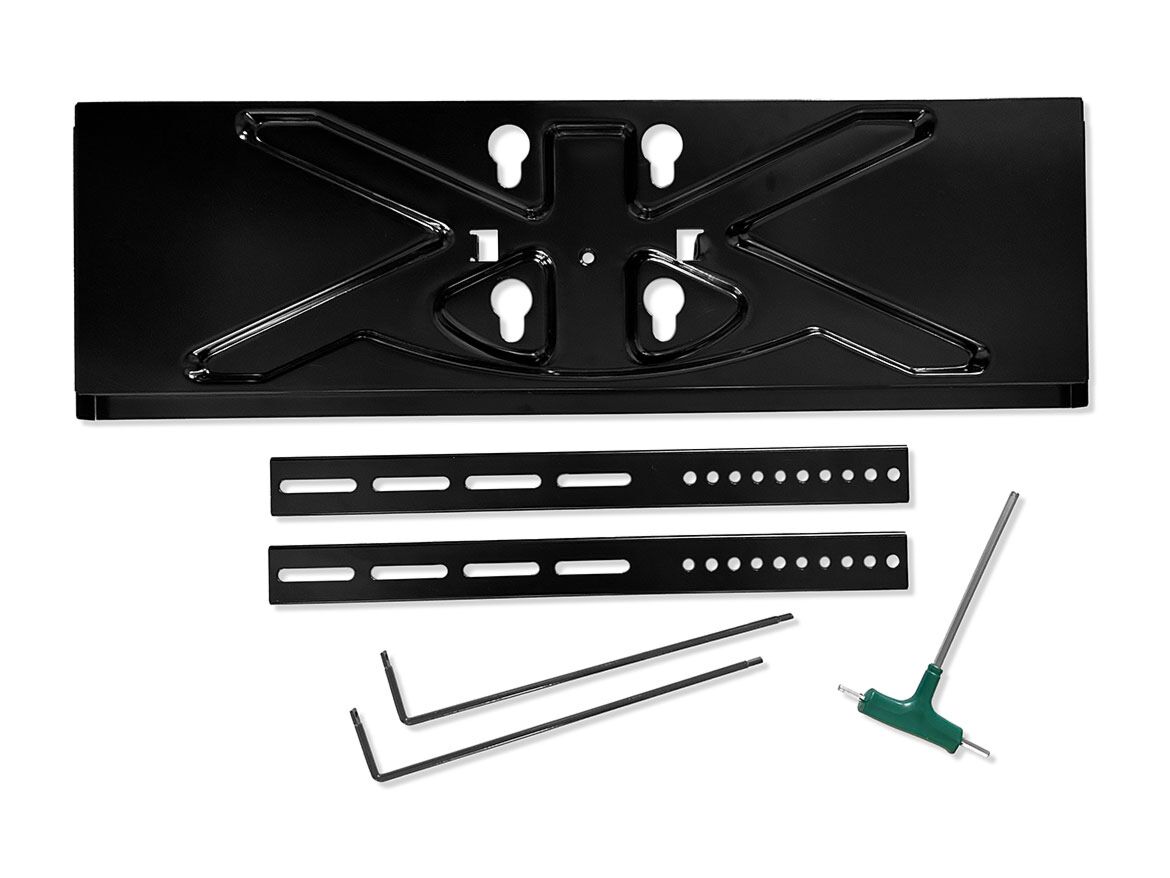 Monitor holder parts
Complete your monitor holder assembly with the remaining parts, which include locking pins designed to secure your TV/monitor.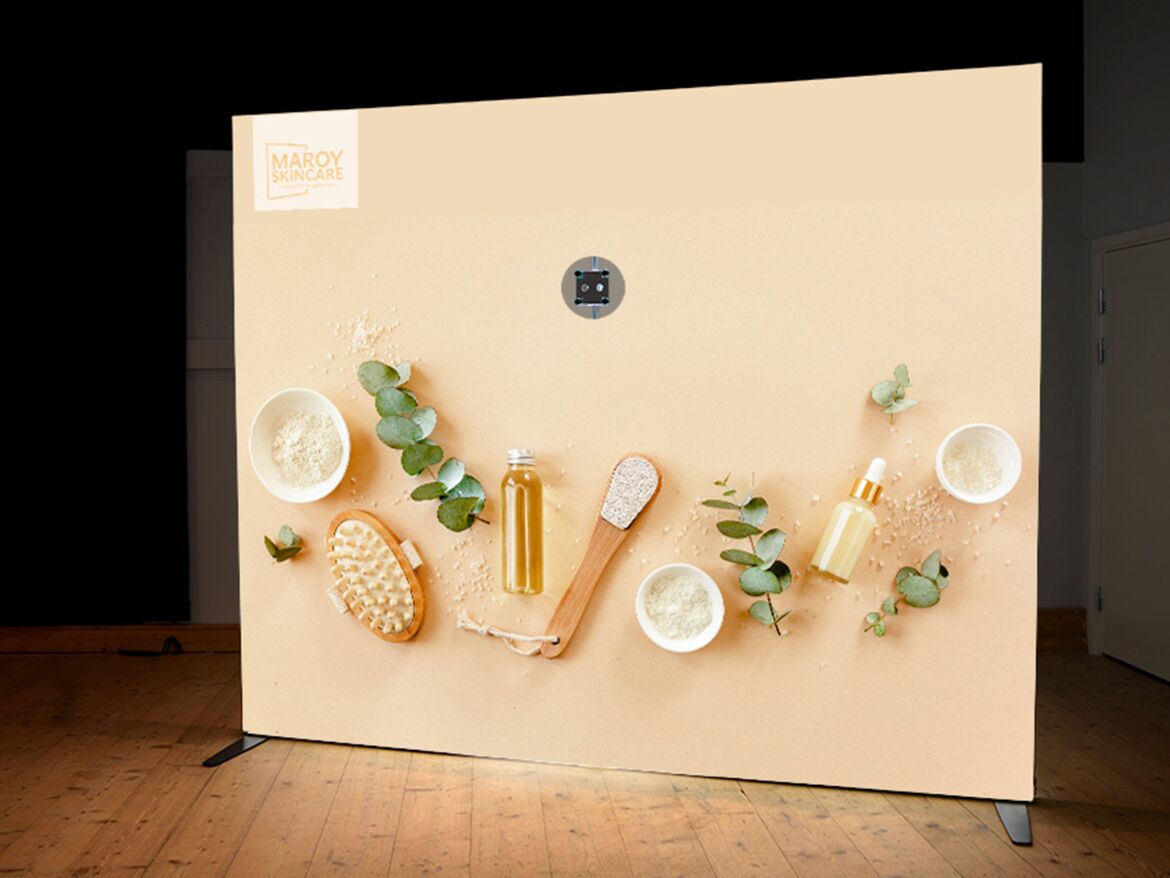 Small cut-out for your monitor
Your printed fabric comes with a small hole for the monitor holder.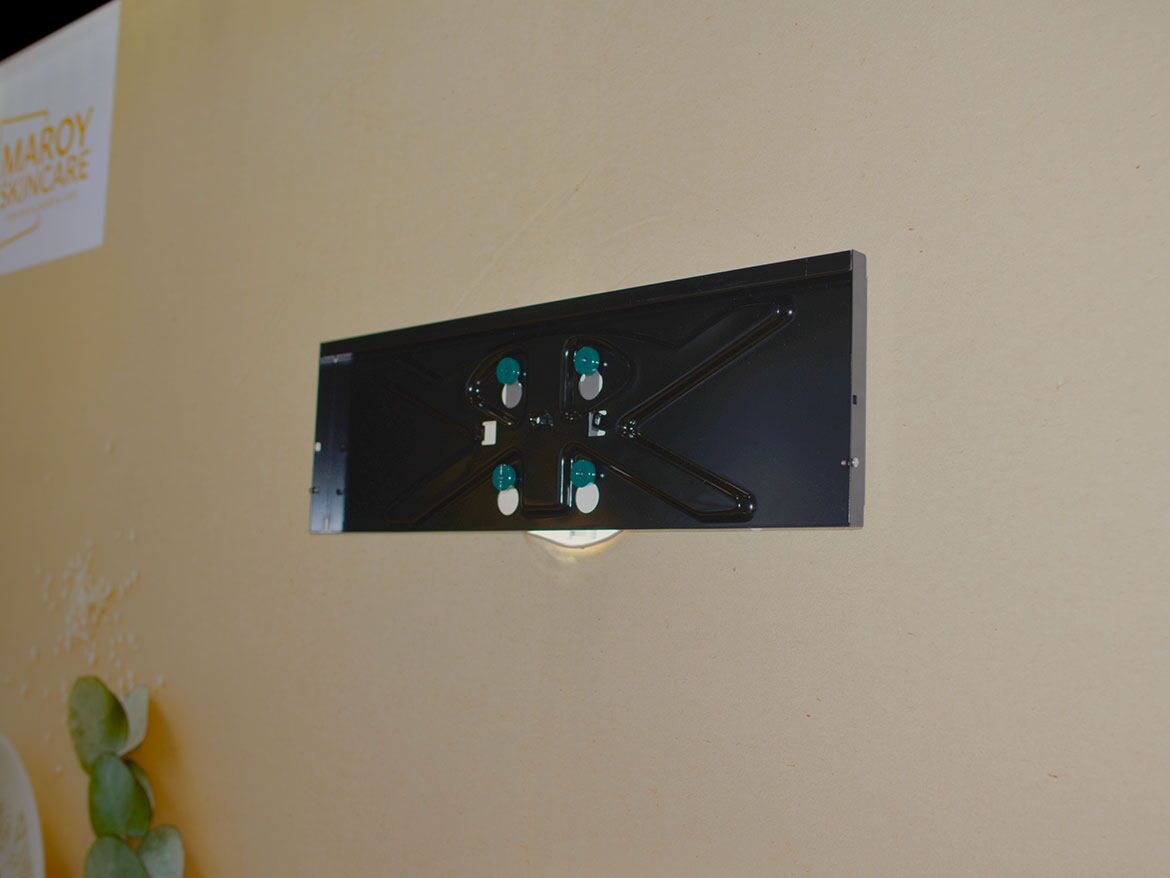 VESA mount
The VESA mount is attached after you have applied your fabric print. Supports VESA standard 75,100, 200, 300 & 400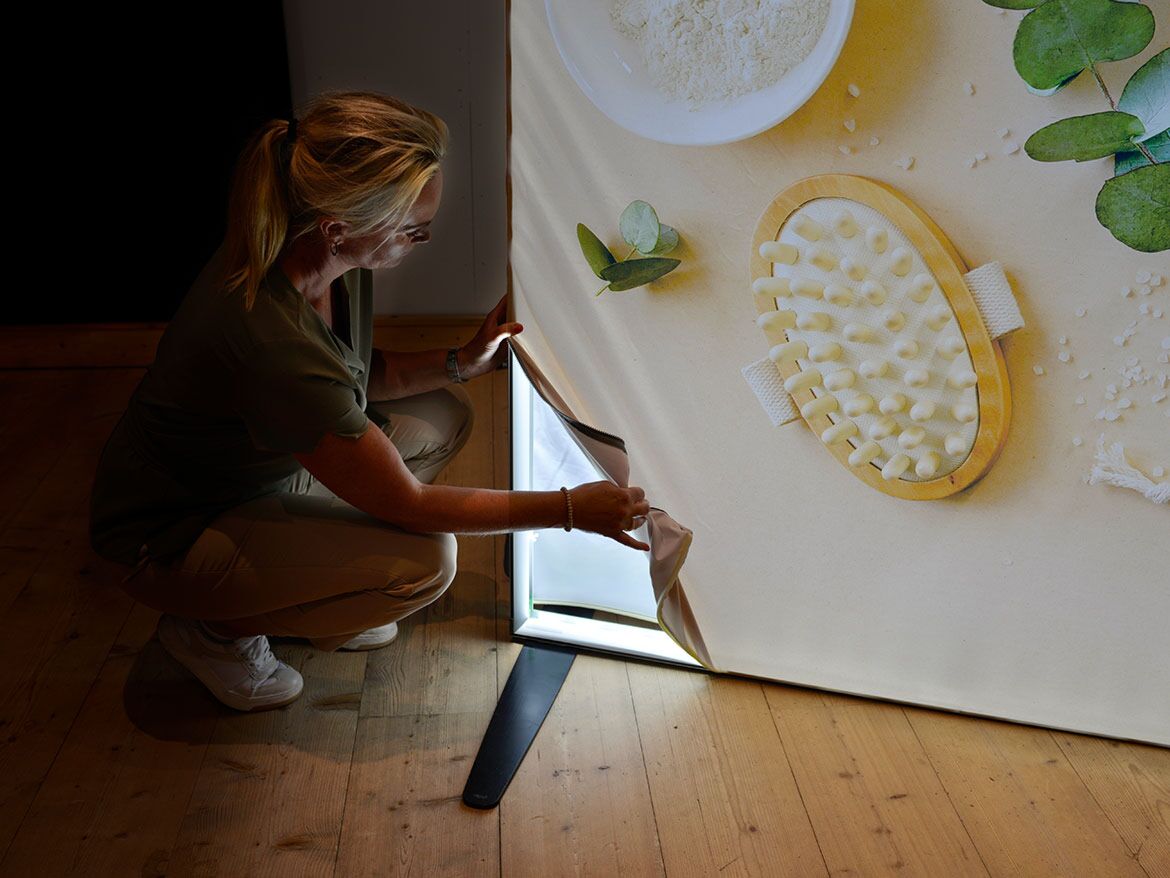 Great light distribution with LED
Illuminated with LED light, placed at the top and bottom, to provide an even glow over the graphics. It has a low electric consumption - which is better for the environment. The LED light has a life expectancy of 100 000 hours. All electronic components are CE; UL UL-certified.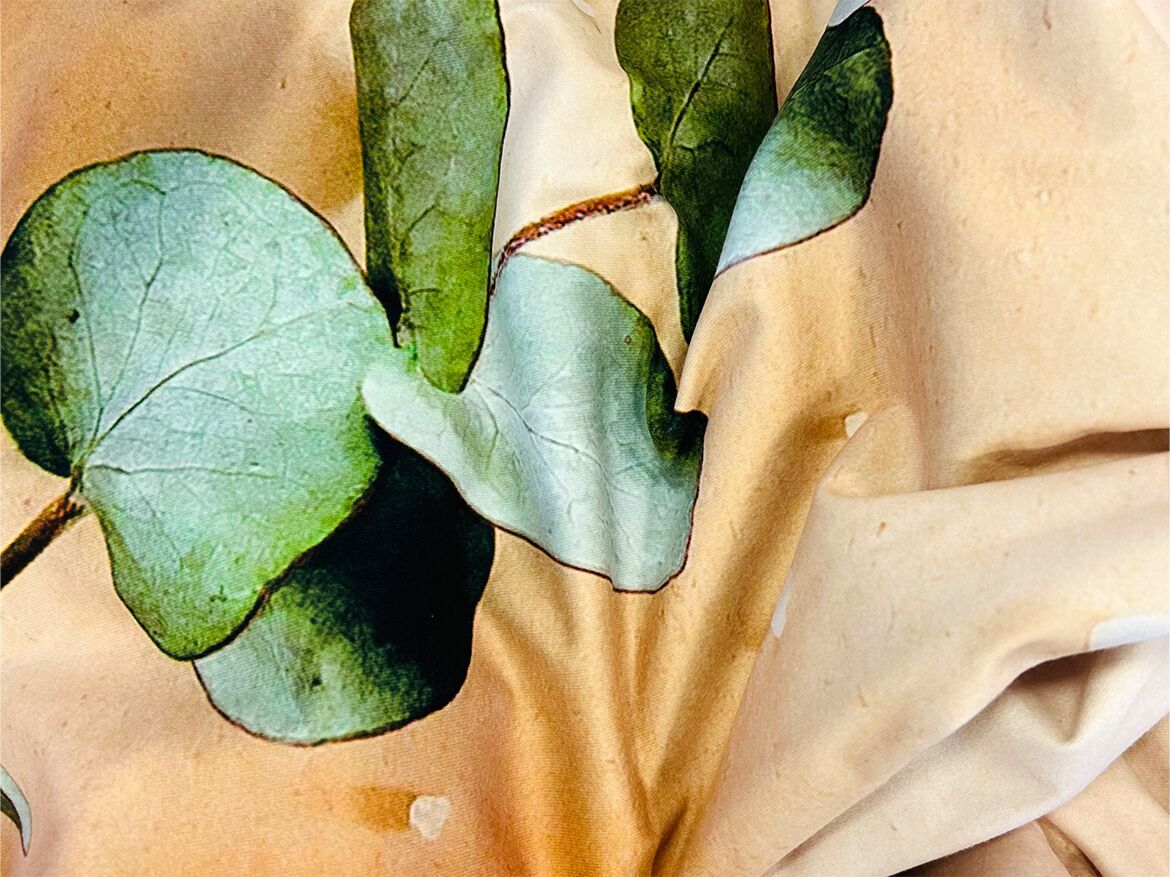 Excellent fabric print
Your graphic is dye sub-printed on a wrinkle-resistant stretch fabric with excellent print quality for brilliant backlit graphics.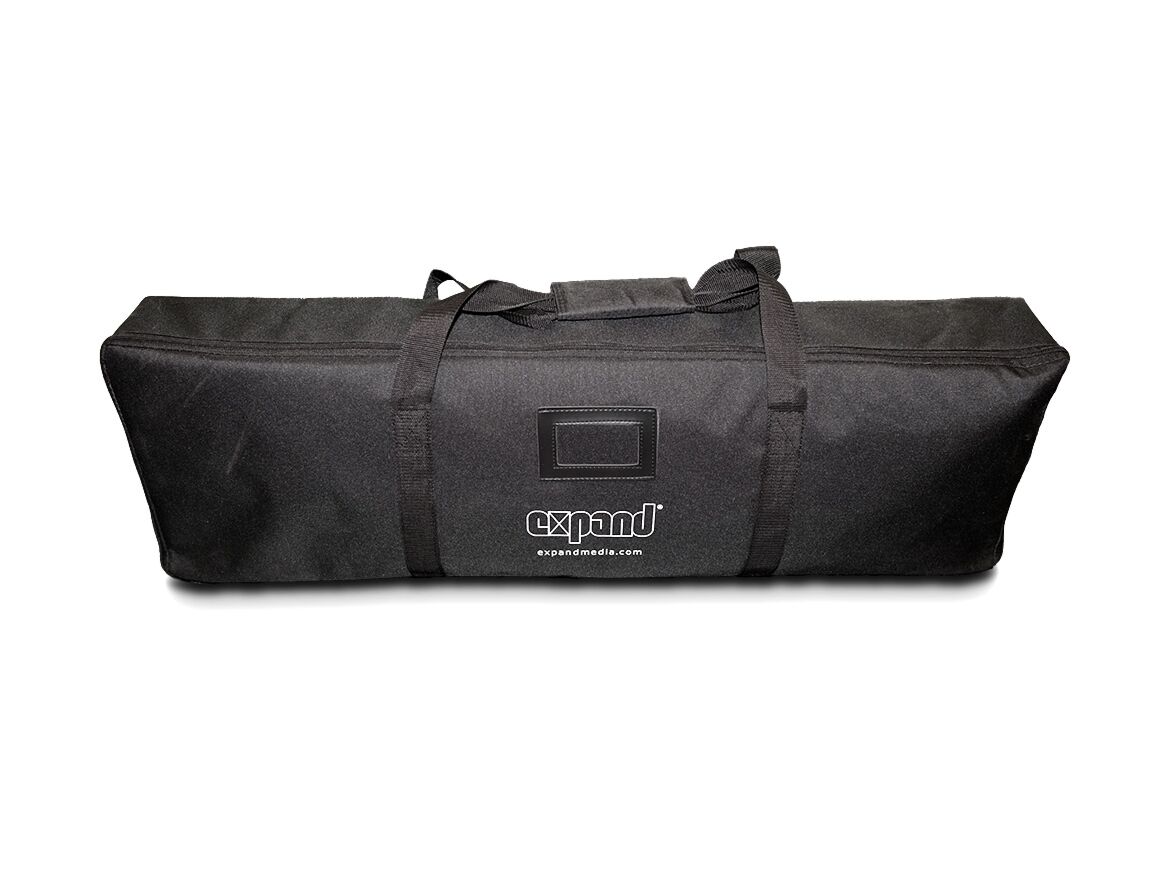 Bag
The monitor holder units (including the support feet) are delivered in a sturdy nylon bag for easy transportation and storage.
Facts
Sizes & Weight
Instructions
Artwork templates