Expand GreenScreen
Expand GreenScreen
A wrinkle-resistant green screen for filming and photography
Use our portable Expand GrandFabric with wrinkle-resistant chroma-green fabric as a green screen for filming and photography. It is quick to set up and comes in a nylon bag on wheels for easy transportation and protective storage. Instead of using it as a free-standing green screen with support feet, some of our customers have chosen to fasten it to the ceiling of their studio.
Highlights
Chroma green color - or the color of your choice
Wrinkle-free fabric
Easy to set up
Available in many different sizes
Portable and comes in a bag on wheels
Set it up in a few steps
You set up your green screen in a few steps:

1. Click the 4 frame parts together
2. Pull over the pillow case fabric graphic over the frame
3. Close the zipper
4. Attach the two feet.
5. Ready!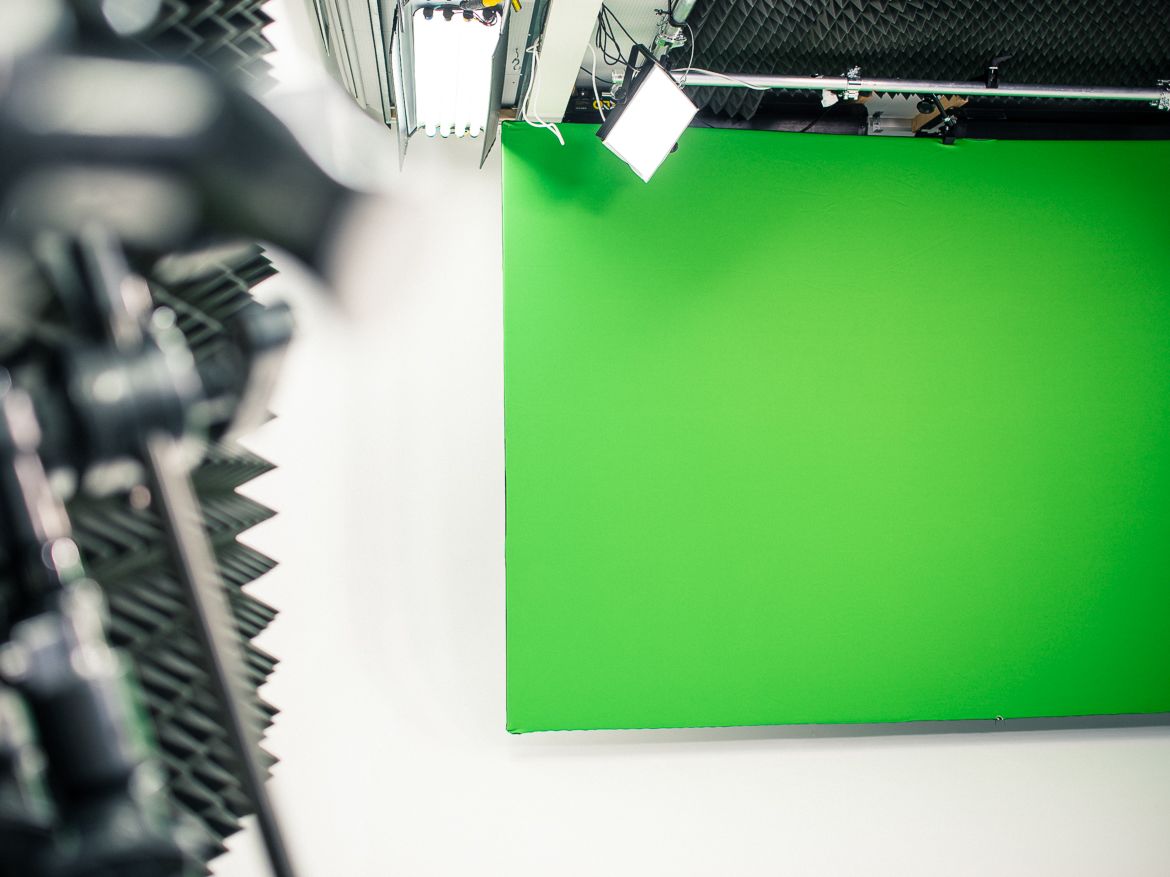 Wrinkle-resistant chroma-green fabric
The wrinkle-resistant stretch fabric is dye-sub printed with a chroma green color.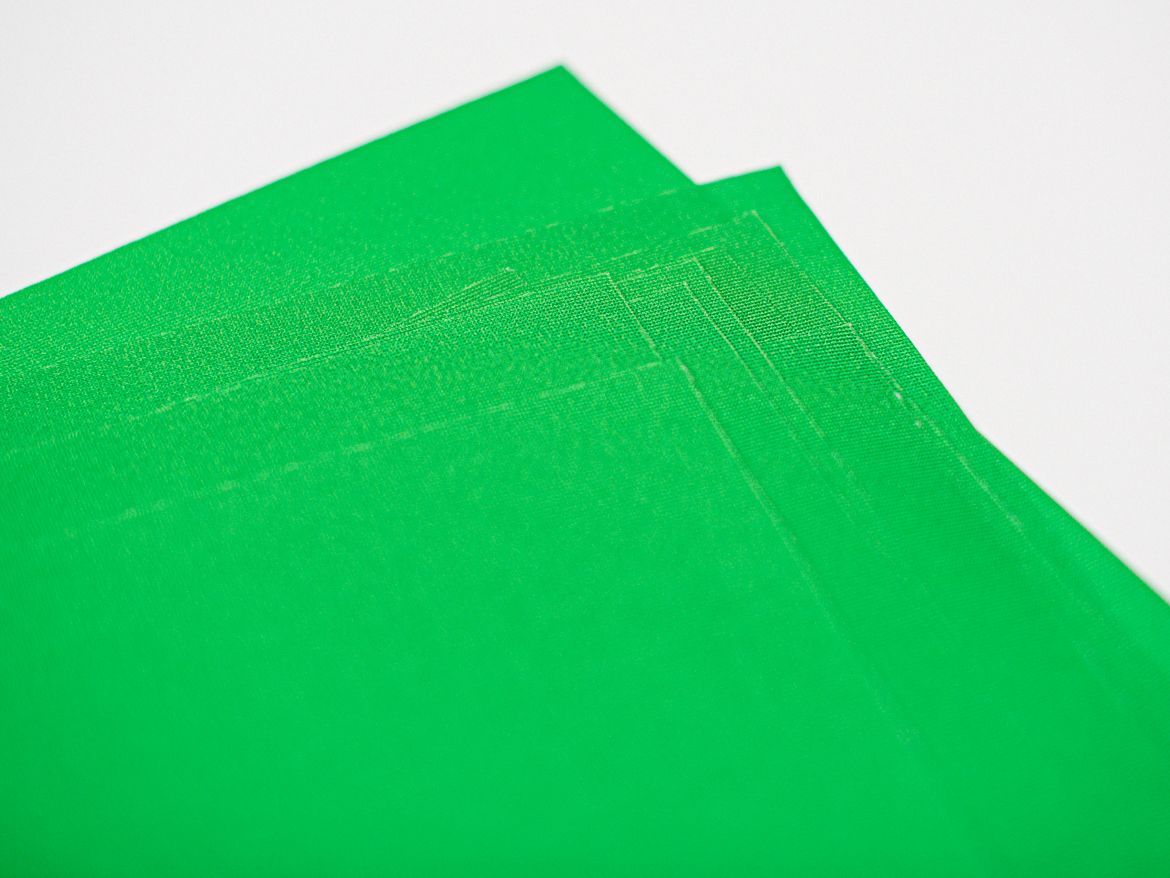 Ask for a sample
Just ask us if you would like a sample of the chroma green fabric before ordering your green screen.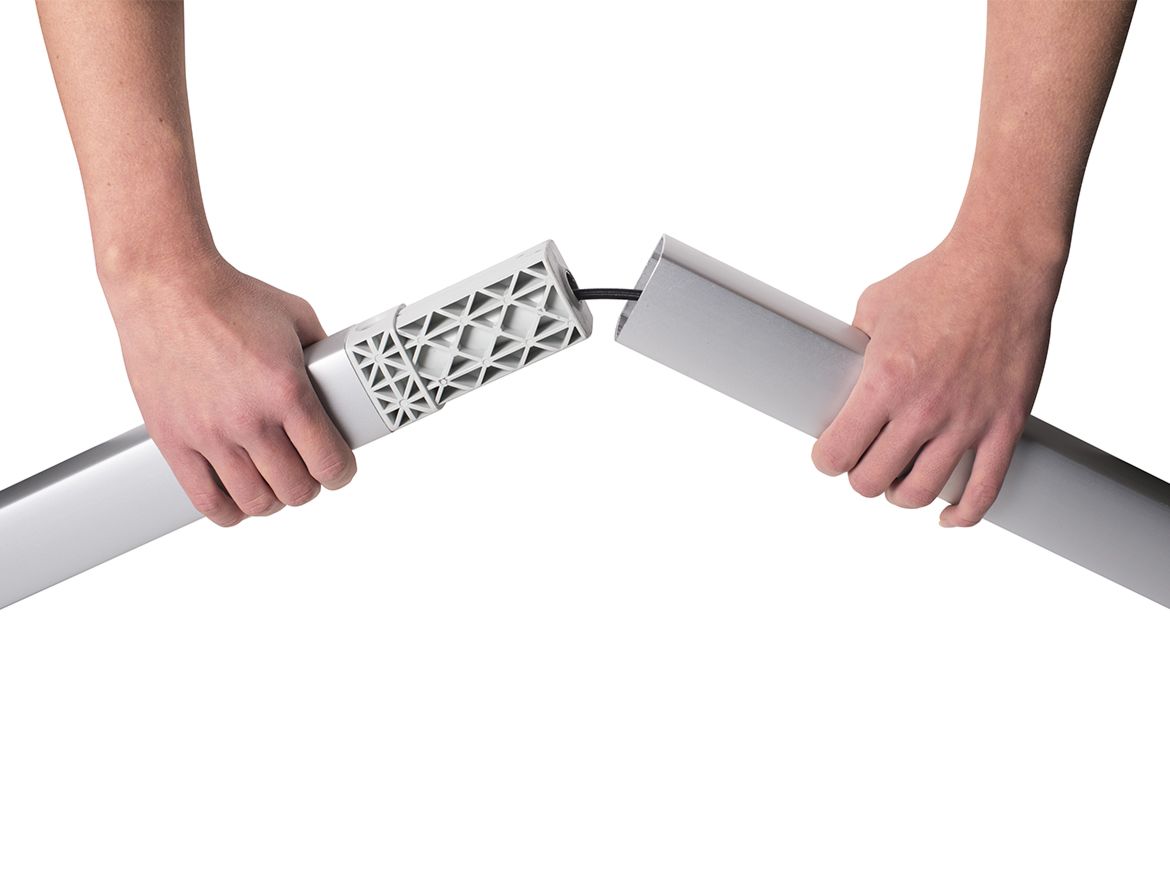 Easy to set up
Made with lightweight aluminum frames for quick and easy set up. Just click the frames together.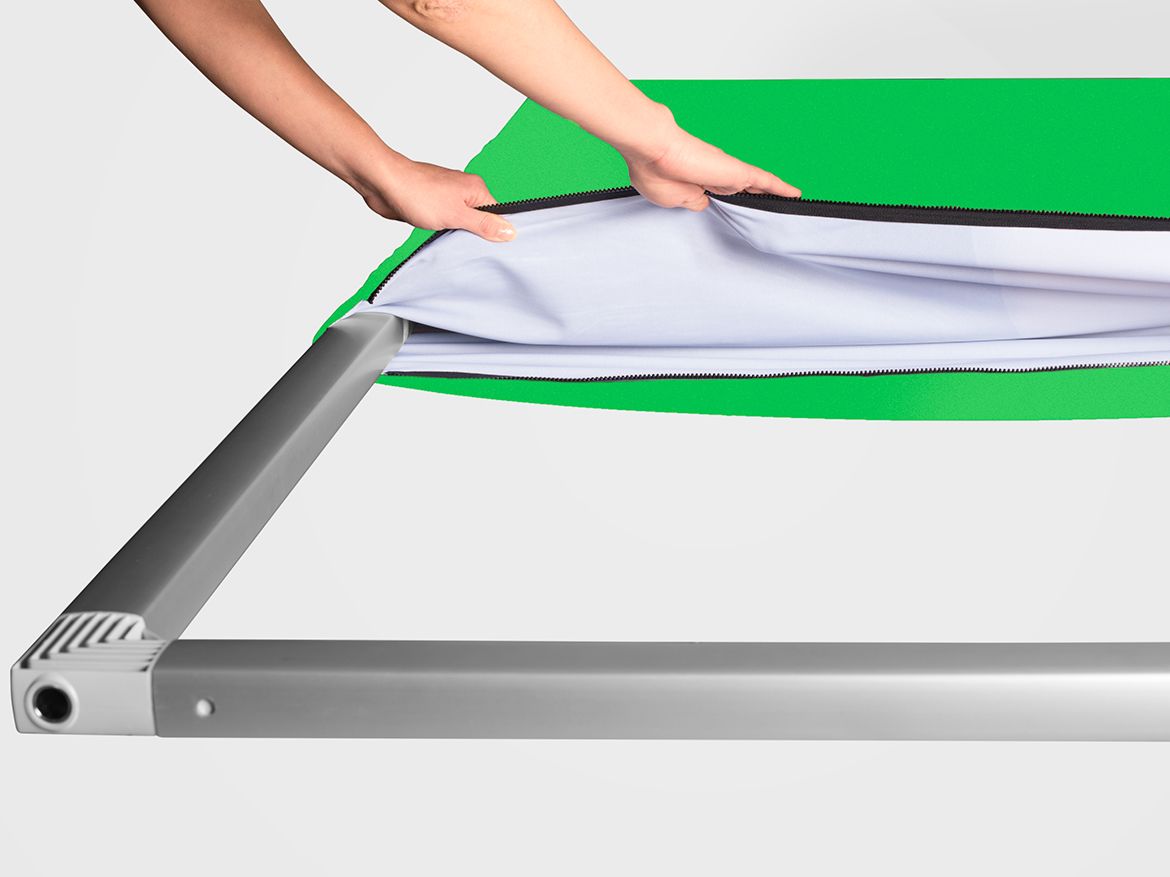 Pillow case fabric
Pull the fabric over the frame like a pillow case and close it at the bottom with the zipper. The fabric stretches out to a smooth surface.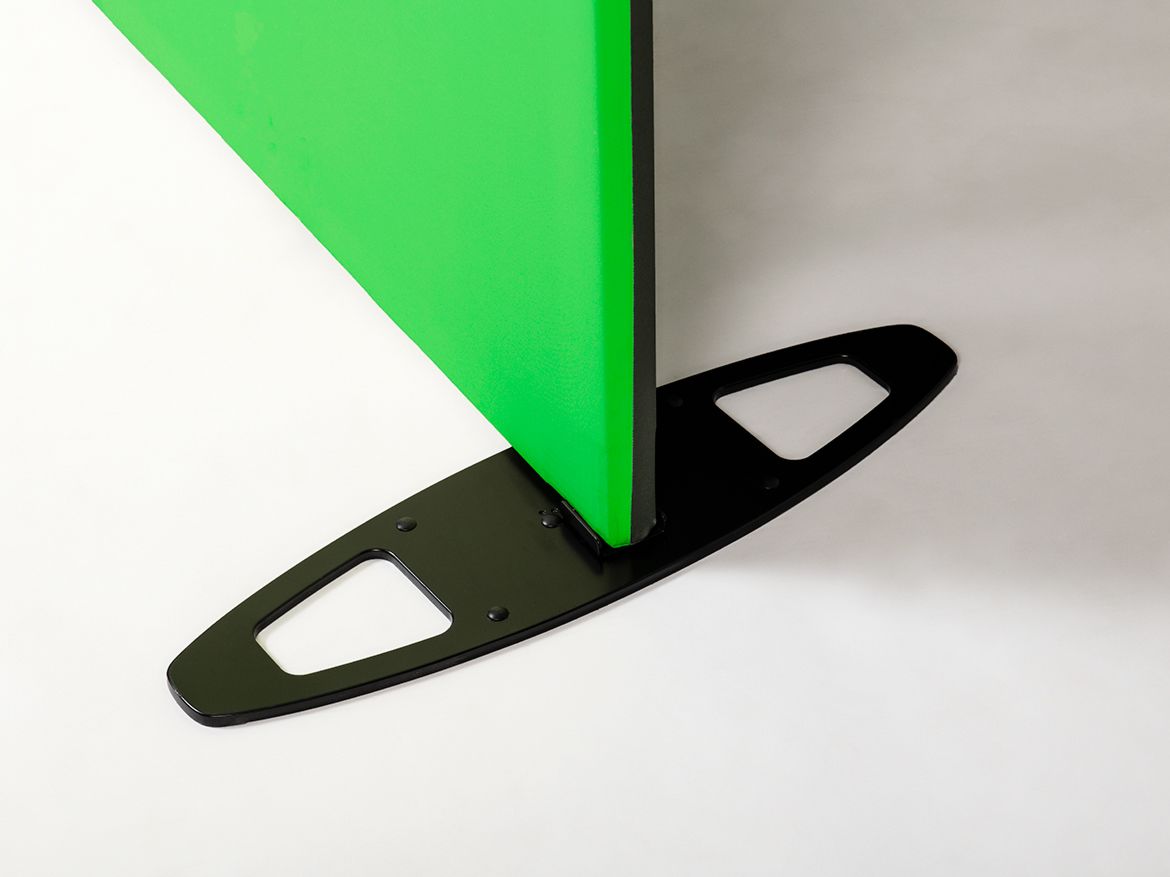 Support feet
Two support feet come with your backwall. Just click them onto the frame.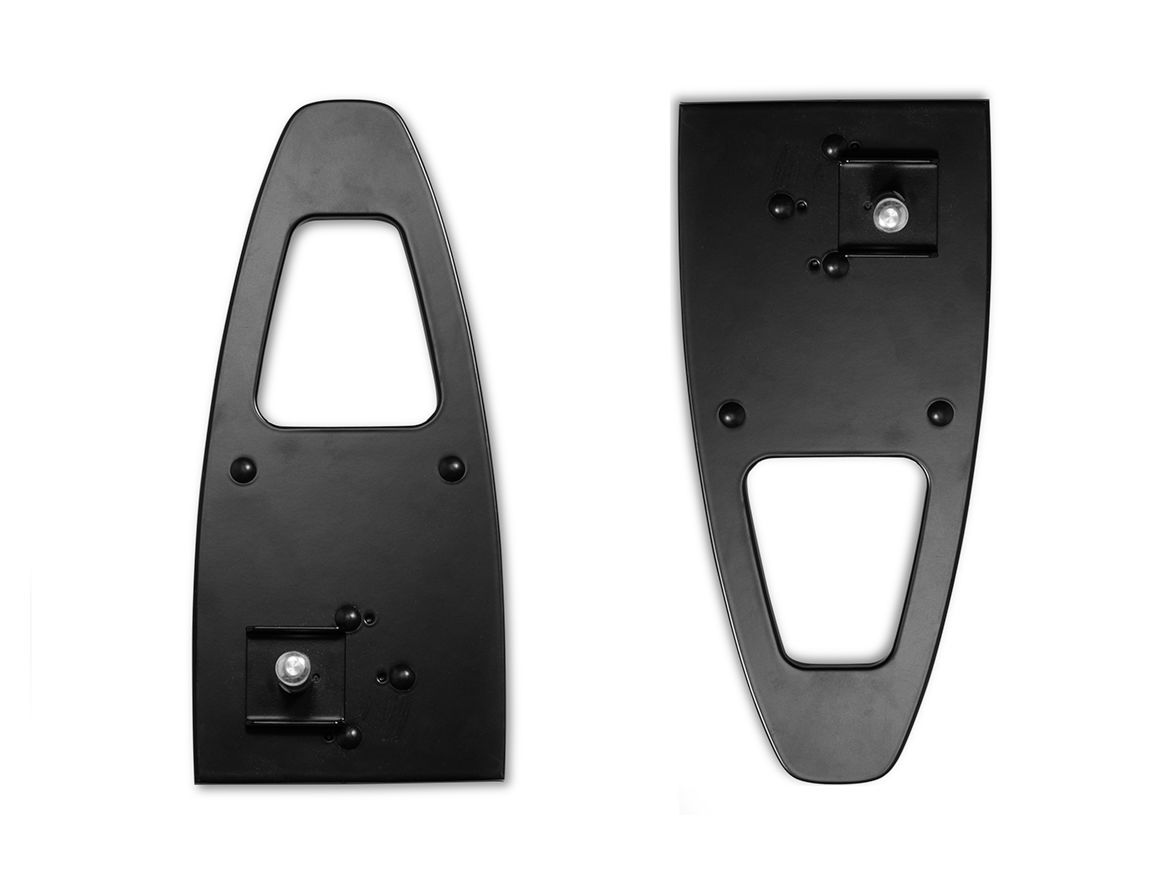 Support feet - half
Half feet are also available if you would like to put your Expand GrandFabric against a wall.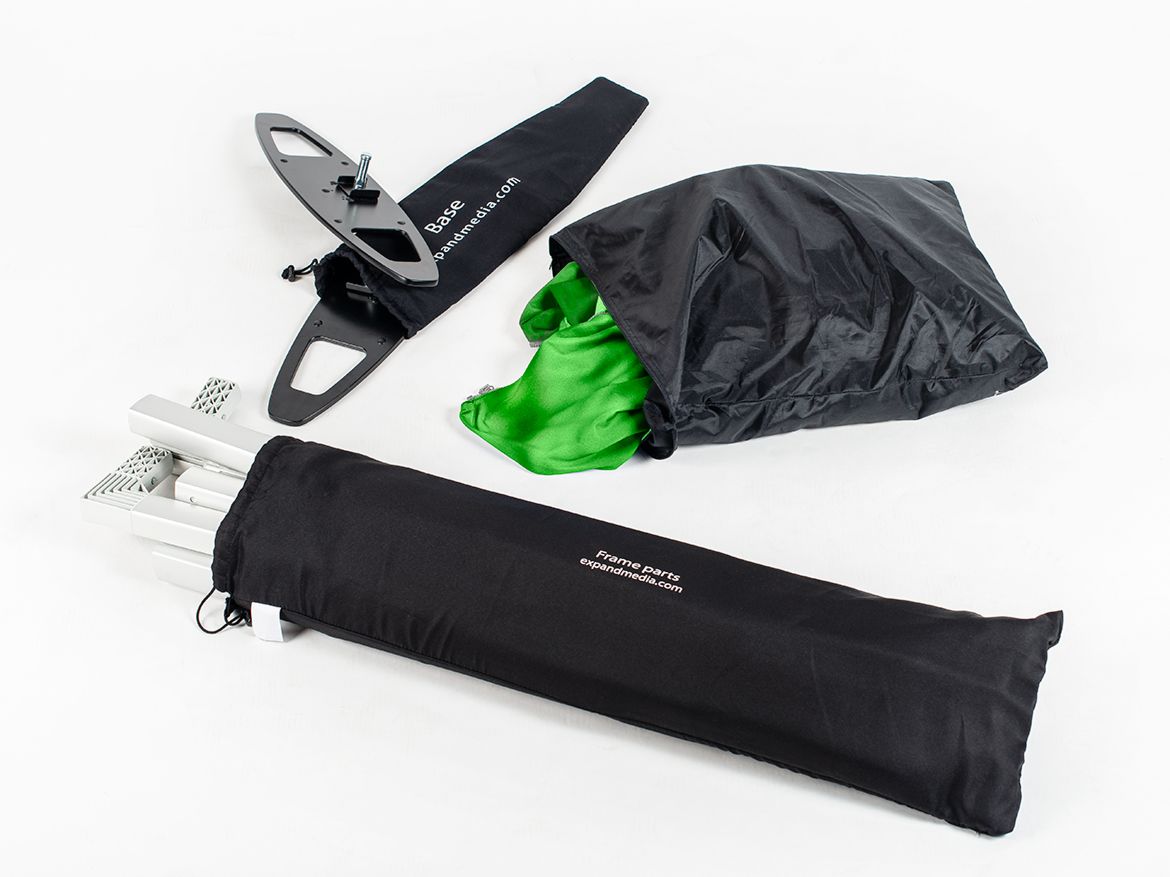 All parts indluded
The frame parts, the feet and your chroma green fabric come in protective nylon cases.
Nylon bag or hard case
For easy transportation - choose between a nylon bag on wheels or a hardcase on wheels.
Easy to set up your green screen
Watch a short video of how the set up your green screen (the video shows it with another print but the set up is exactly the same).
Facts
Sizes & Weight
Do you need special dimensions? Contact us for more information, we are happy to help you with customized requirements.