Expand GreenScreen
Expand GreenScreen
A wrinkle-resistant green screen for filming and photography
Use our portable Expand GrandFabric with wrinkle-resistant green Chroma Key fabric as a green screen for filming and photography. It is quick to set up and comes in a nylon bag on wheels for easy transportation and protective storage. Instead of using it as a free-standing green screen with support feet, some of our customers have chosen to fasten it in the ceiling of their studio.
Highlights
Chroma Key green colour - or the colour of your choice
Wrinkle-free fabric
Easy to set up
Available in many different sizes
Portable and comes in a bag on wheels
Set it up in a few steps
You set up your green screen in a few steps:

1. Click the 4 frame parts together
2. Pull over the pillow case fabric graphic over the frame
3. Close the zipper
4. Attach the two feet.
5. Ready!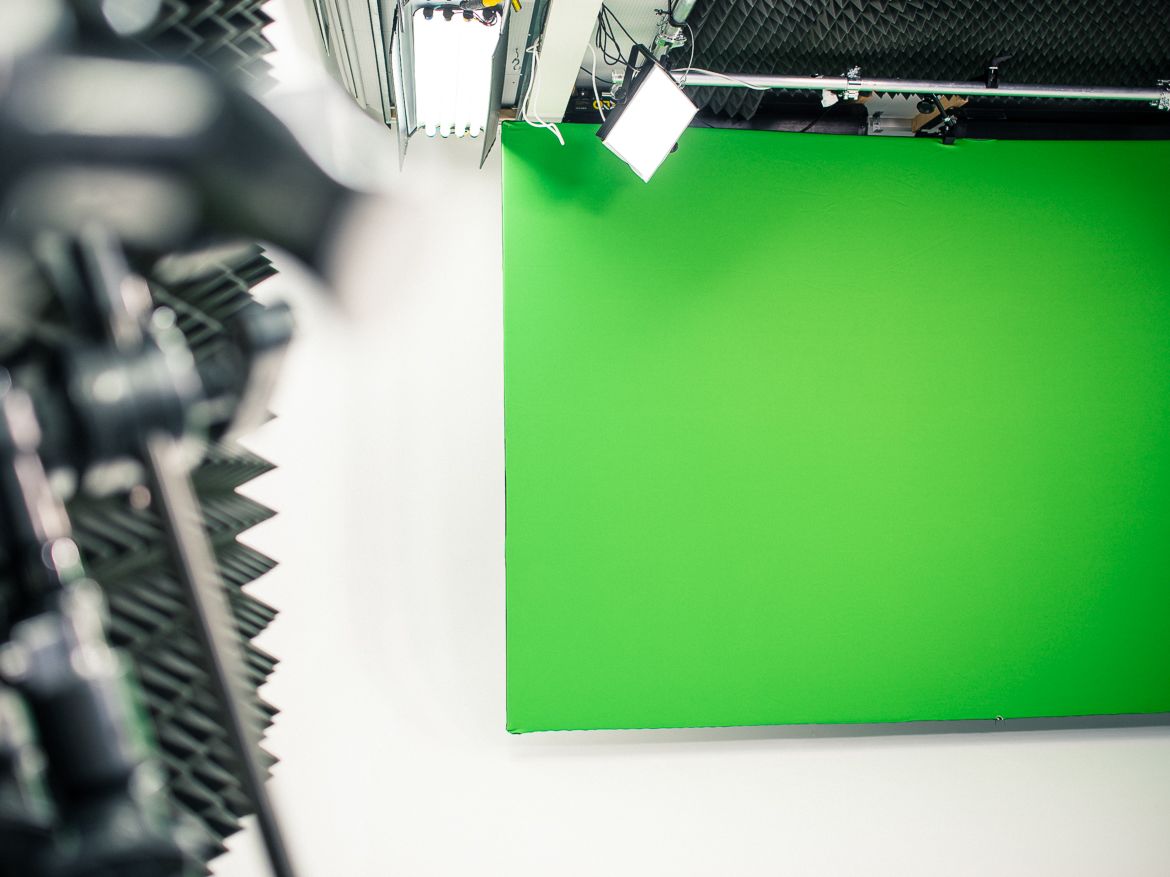 Wrinkle-resistant chroma-green fabric
The wrinkle-resistant stretch fabric is dye sub printed with a Chroma Key green colour.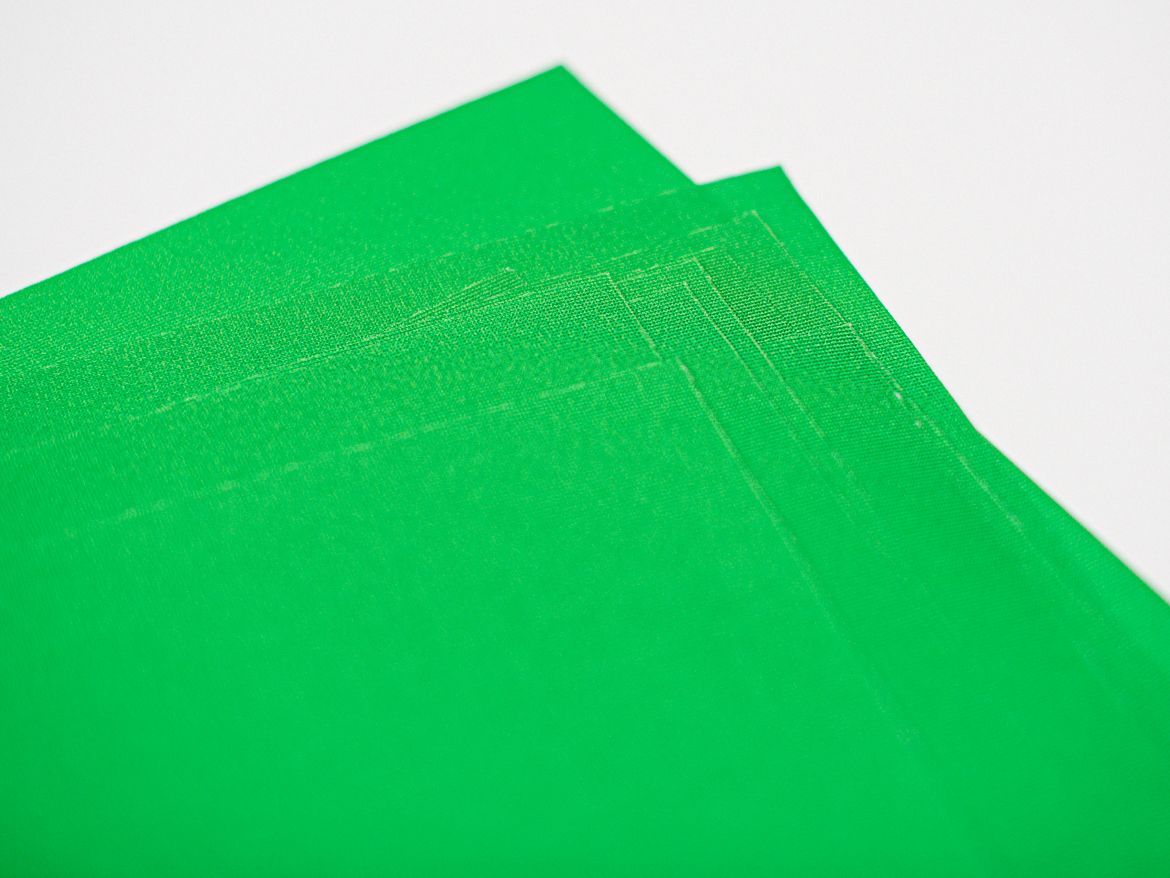 Ask for a sample
Just let us know if you would like a sample of the Chroma Key green fabric before ordering your green screen.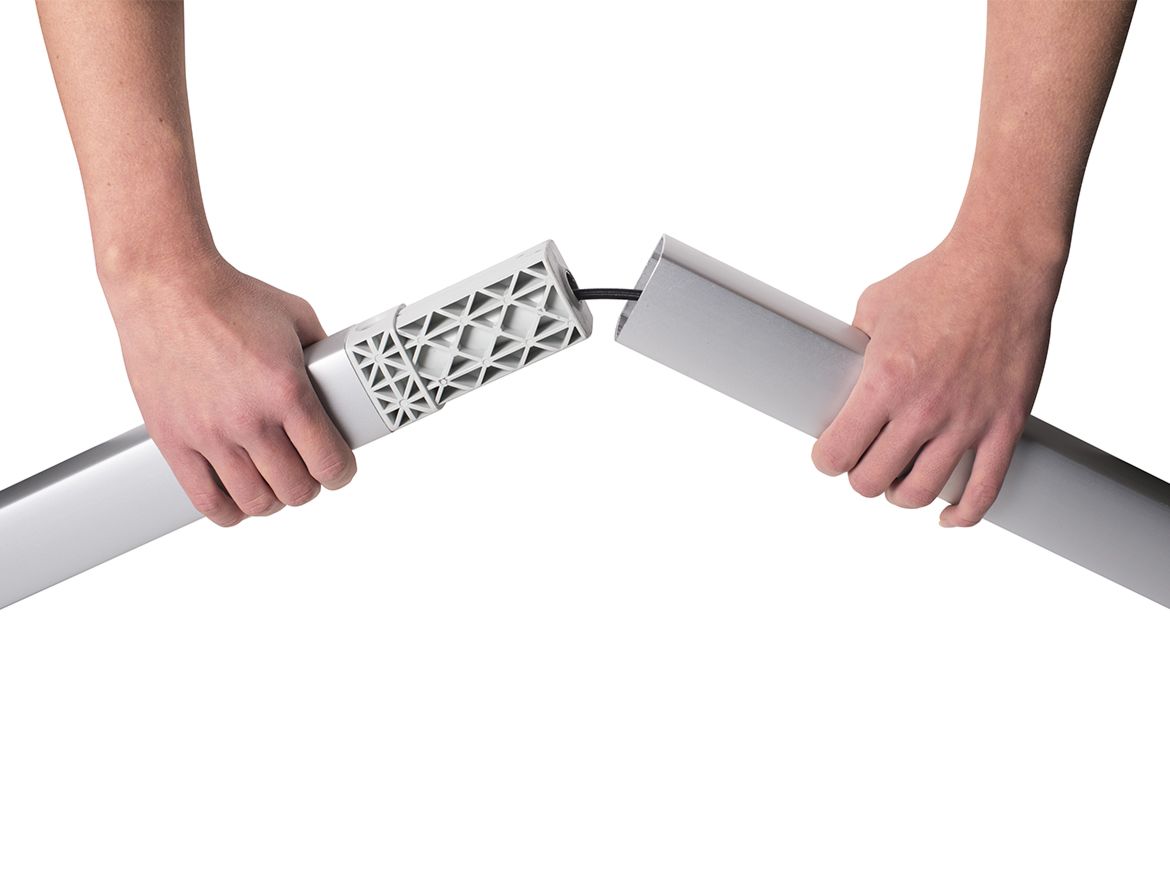 Easy to set up
Made with lightweight aluminum frames for a quick and easy set up. Just click the frames together.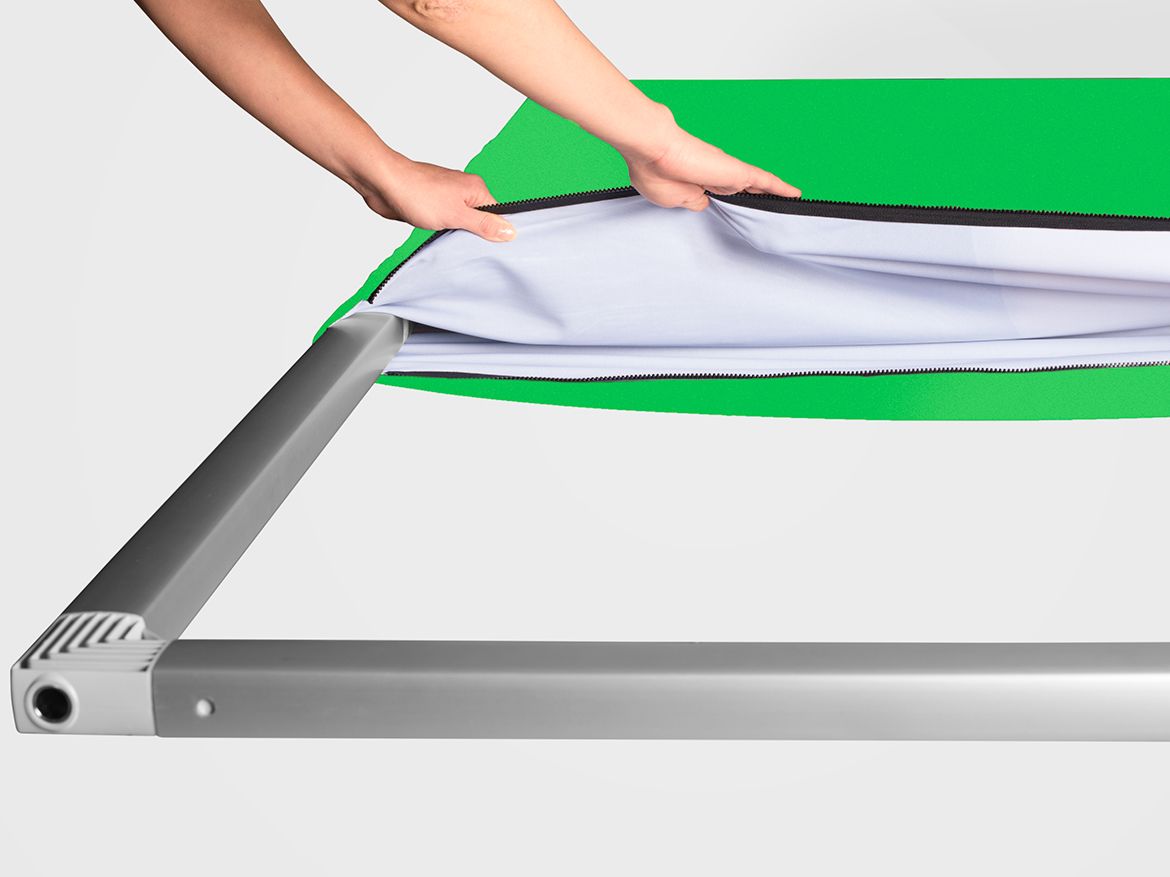 Pillow case fabric
Just pull the fabric over the frame like a pillow case and close it in the bottom with a zipper. The fabric stretches out to a smooth surface.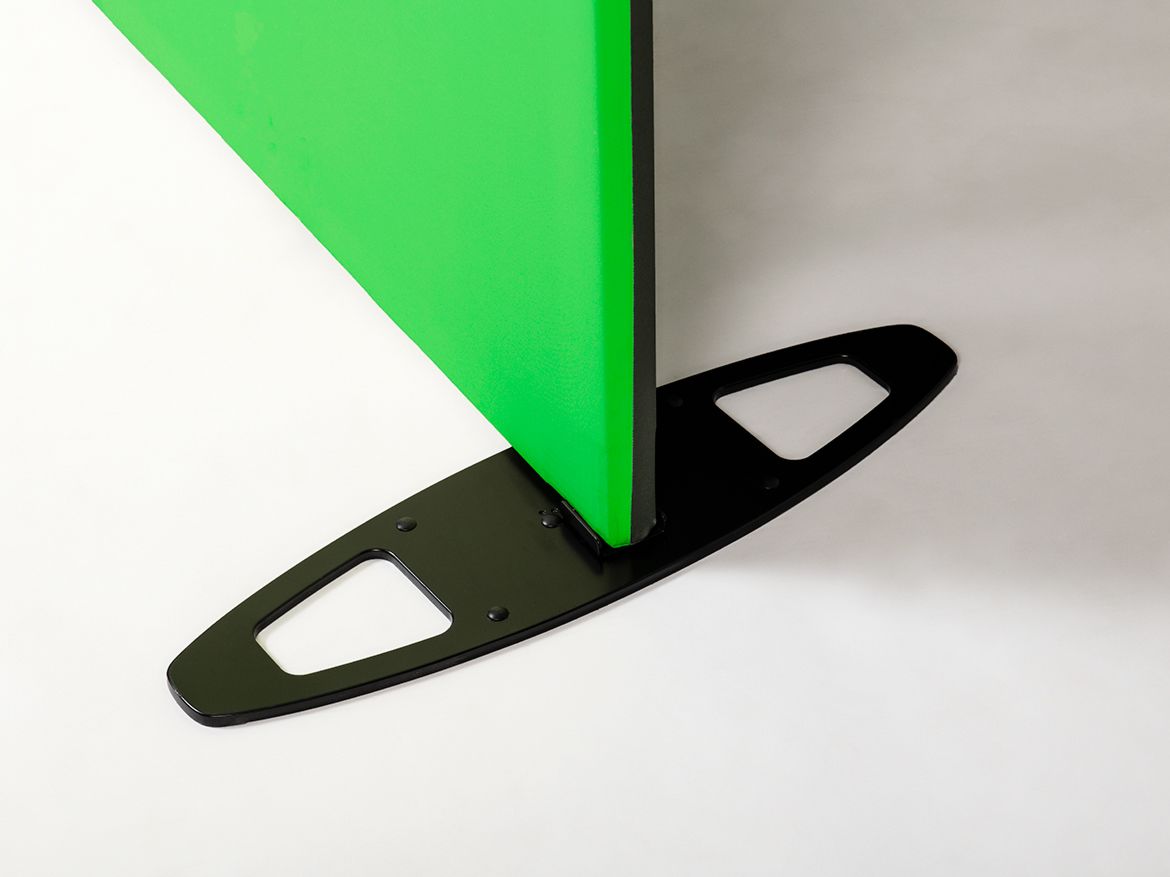 Support feet
Two support feet comes with your backwall. Just click them onto the frame.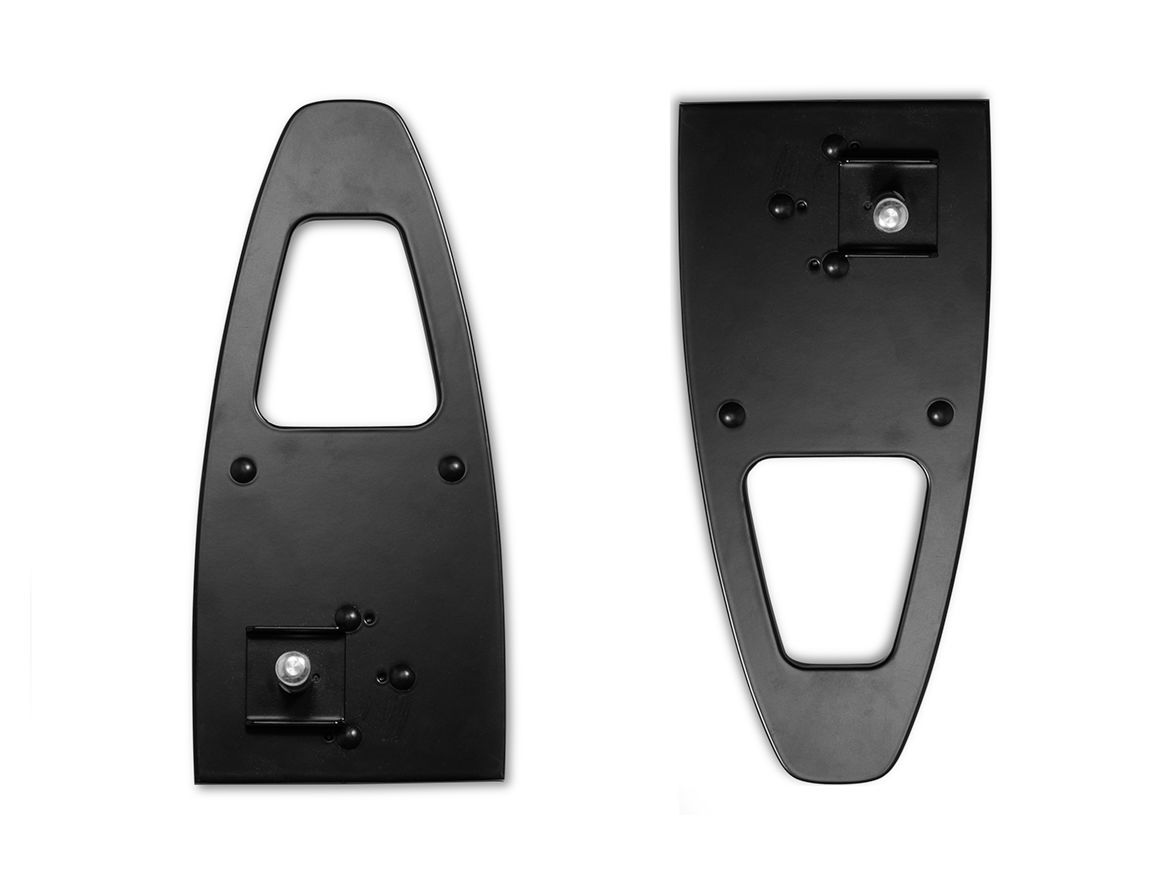 Support feet - half
Half feet are also available if you would like to put your Expand GrandFabric tight to a wall.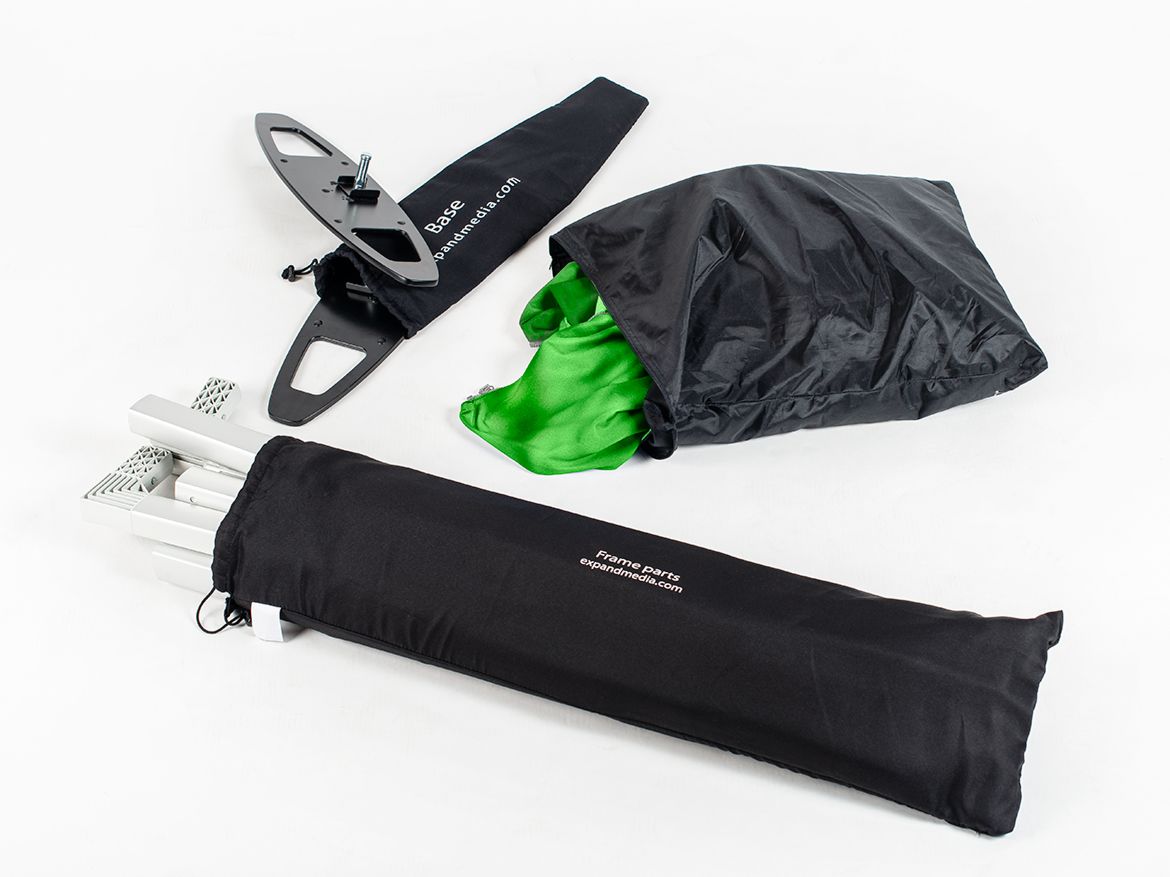 All parts indluded
The frame parts, the feet and your chroma green fabric come in protective nylon cases.
Nylon bag or hard case
For easy transportation - choose between a nylon bag on wheels or a hardcase on wheels.
Easy to set up your green screen
Watch a short video of how the set up your green screen (the video shows it with another print but the set up is exactly the same).
Facts
Sizes & Weight
Do you need special dimensions? Contact us for more information, we are happy to help you with customized requirements.