Expand GrandFabric with integrated monitor
Expand GrandFabric with integrated monitor
Add presentations or videos to your branded backwall
The Expand GrandFabric is a great option to use if you want to show videos or presentations on your branded backwall. With a free-standing monitor wall you can easily show videos or a digital presentation while at the same time communicating your brand on the wall's large exposure area.

This Expand GrandFabric backwall (same as our modular system) with integrated monitor holder consists of an aluminium frame that you cover with a pillowcase fabric. It is available in different sizes and you can choose between single or double-sided print (otherwise black back).
Highlights
Easy to set up - no tools needed
Stable even with a large monitor attached
Max weight monitor: 30 kg
For VESA 75,100, 200, 300 & 400
Reusable - just update with new print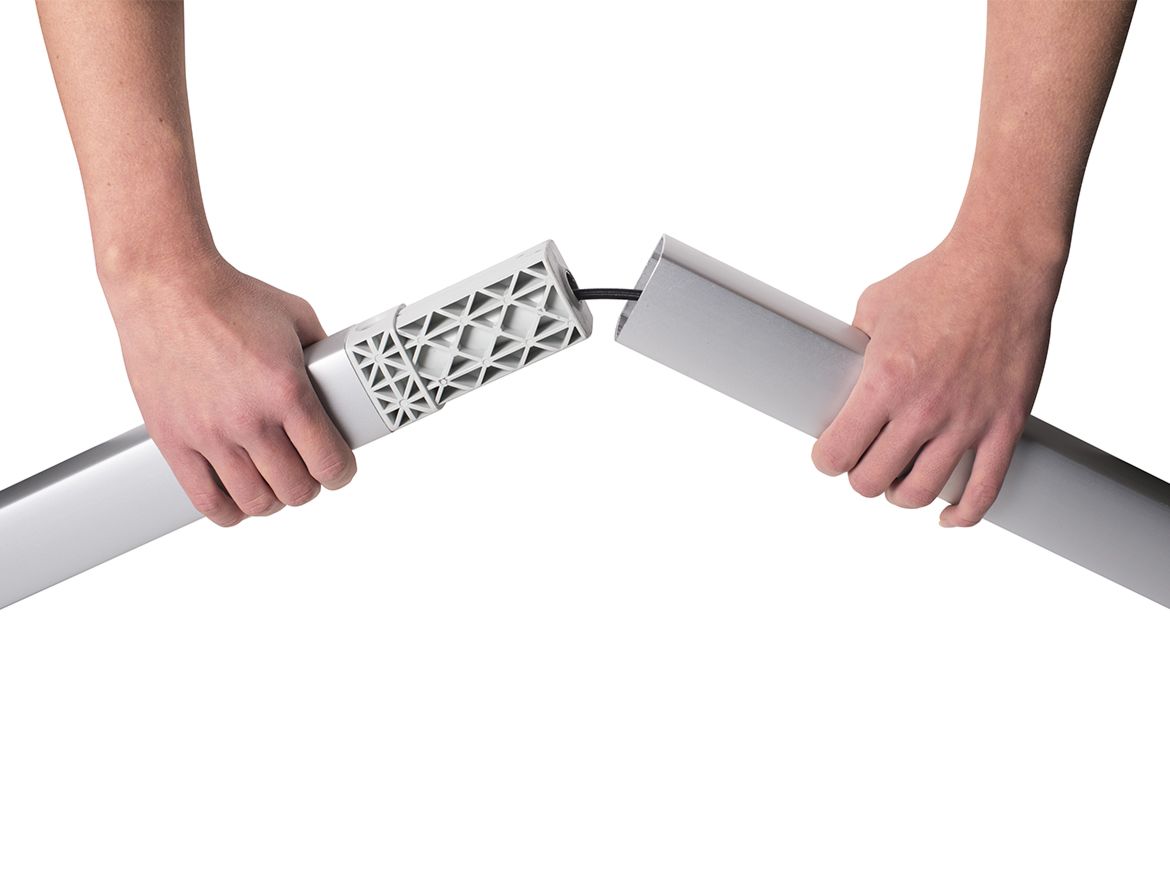 Click the frame parts together
Made with lightweight aluminum frames for a quick and easy set up. Just click the frames together.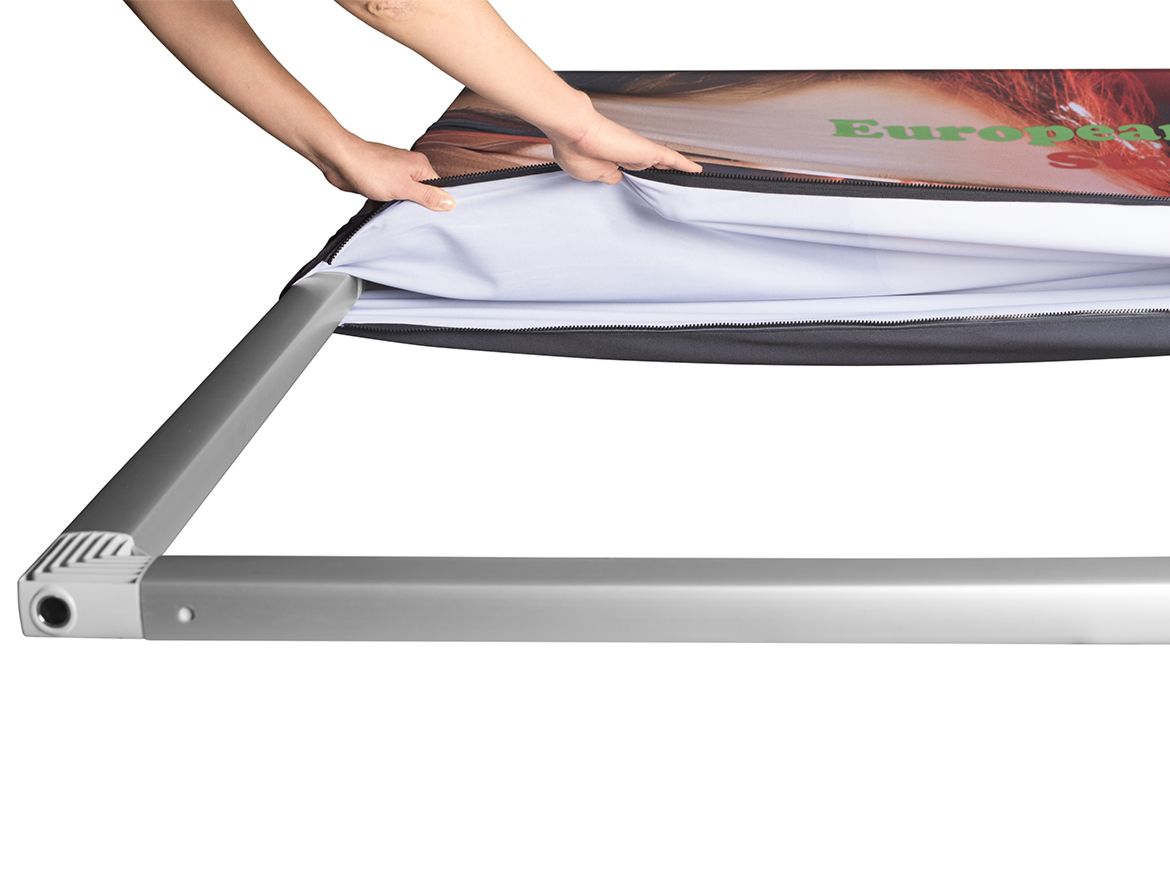 Cover the frames with high quality fabric
Comes with a fabric that you pull over the frames like a pillowcase, which makes your message visible both front and back. Easy to update your fabric when its time for a new message.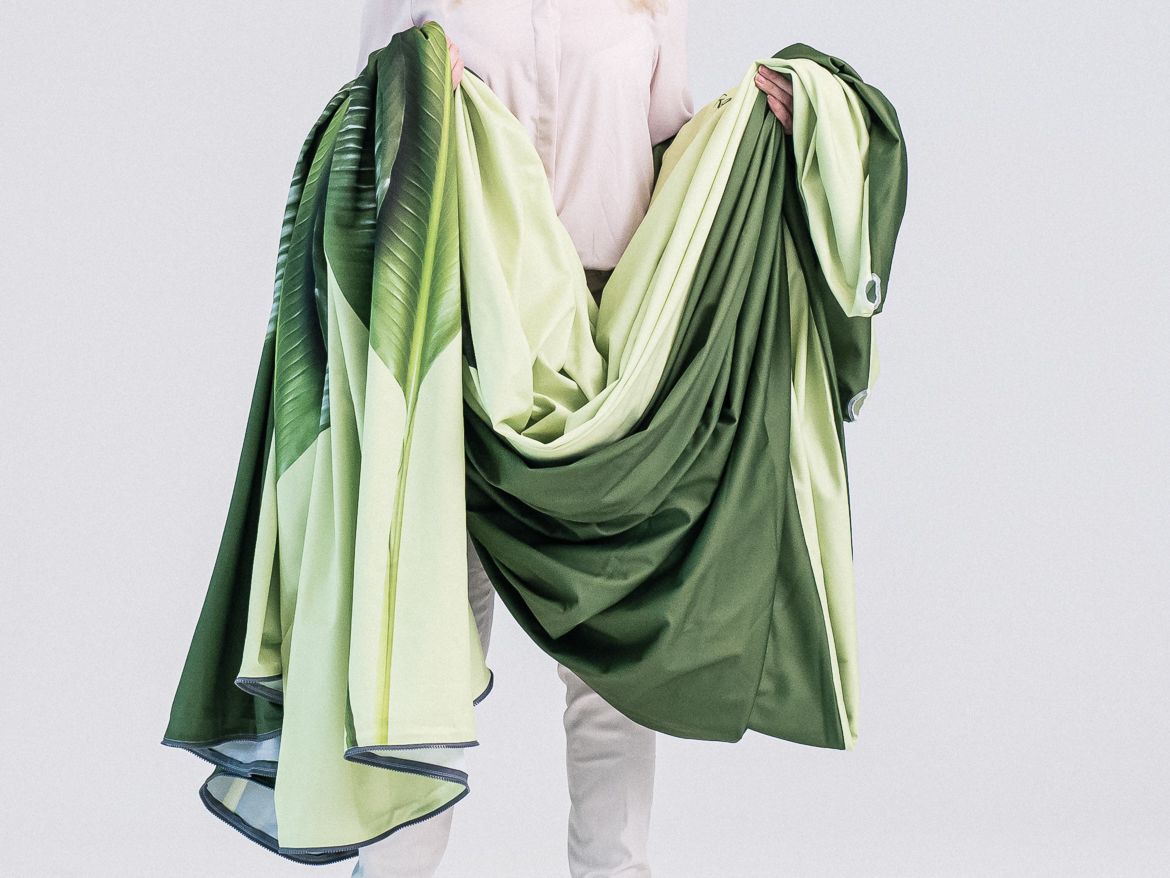 Wrinkle-resistant stretch fabric
Your graphic is dye sub printed on a wrinkle-resistant stretch fabric with excellent print quality. Choose between print on both sides or with black back. Easy to update your fabric when its time for a new message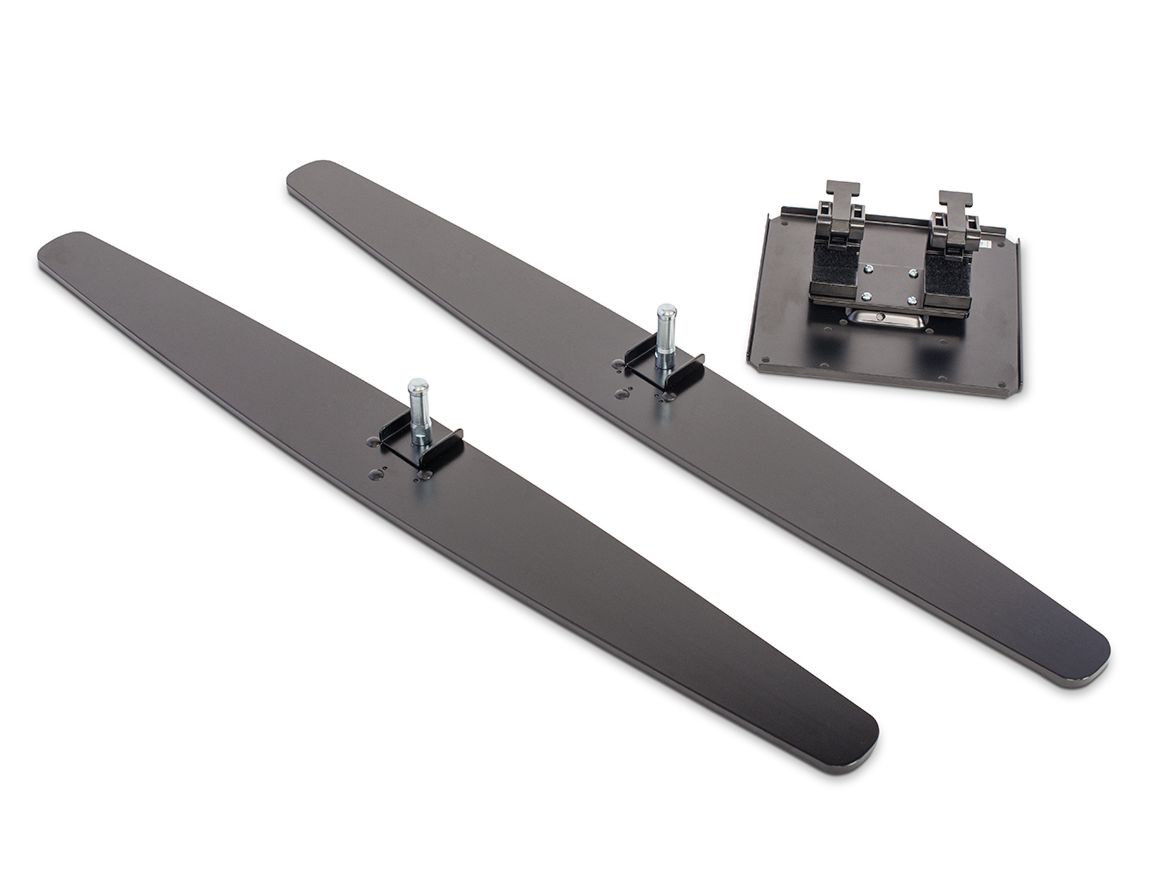 Support feet & monitor holder
Your monitor wall comes with two extra large support feet to secure stability. And the monitor holder, suitable for VESA 75. 100 and 200, that you fasten onto your monitor.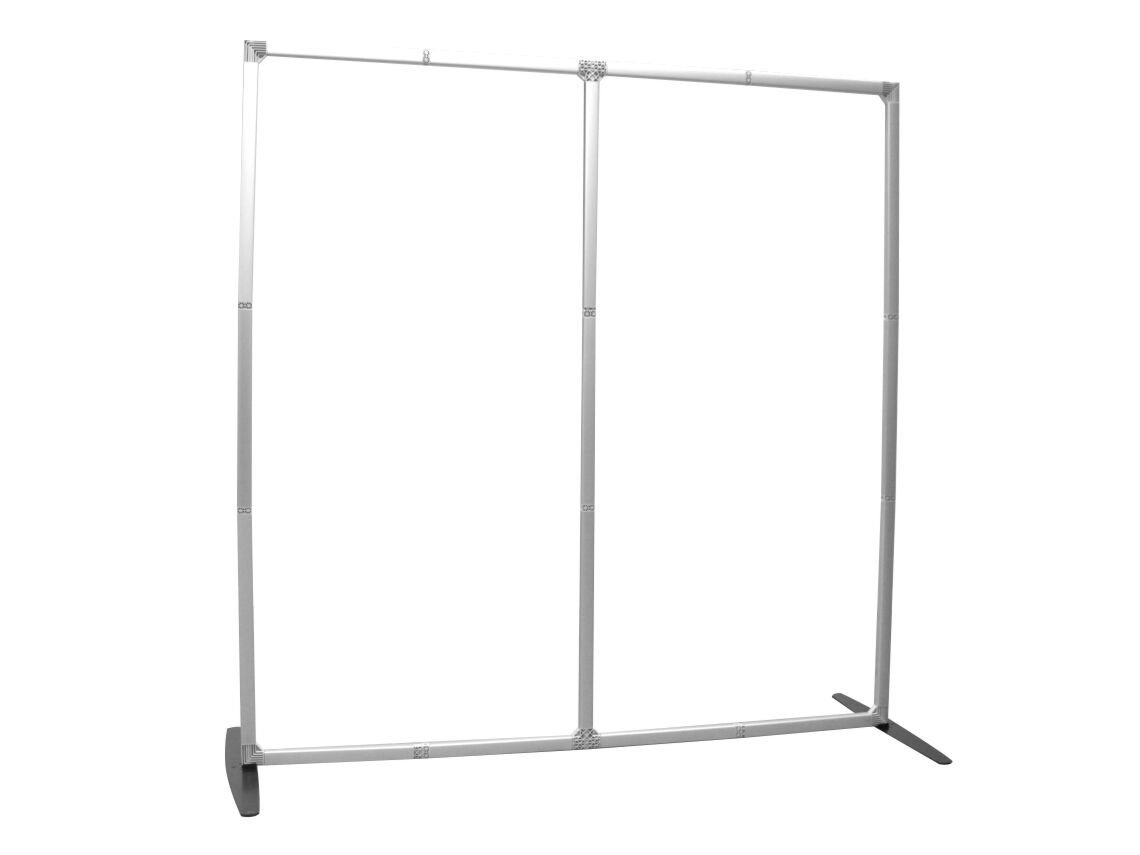 T connector where your monitor is attached
This sketch shows the frame without the fabric, with the so called T connector in the middle where your monitor is attached.
Small cut-out for your monitor
Your printed fabric comes with a small hole for the monitor holder. Just click your monitor onto the support pole placed in the middle of your frame.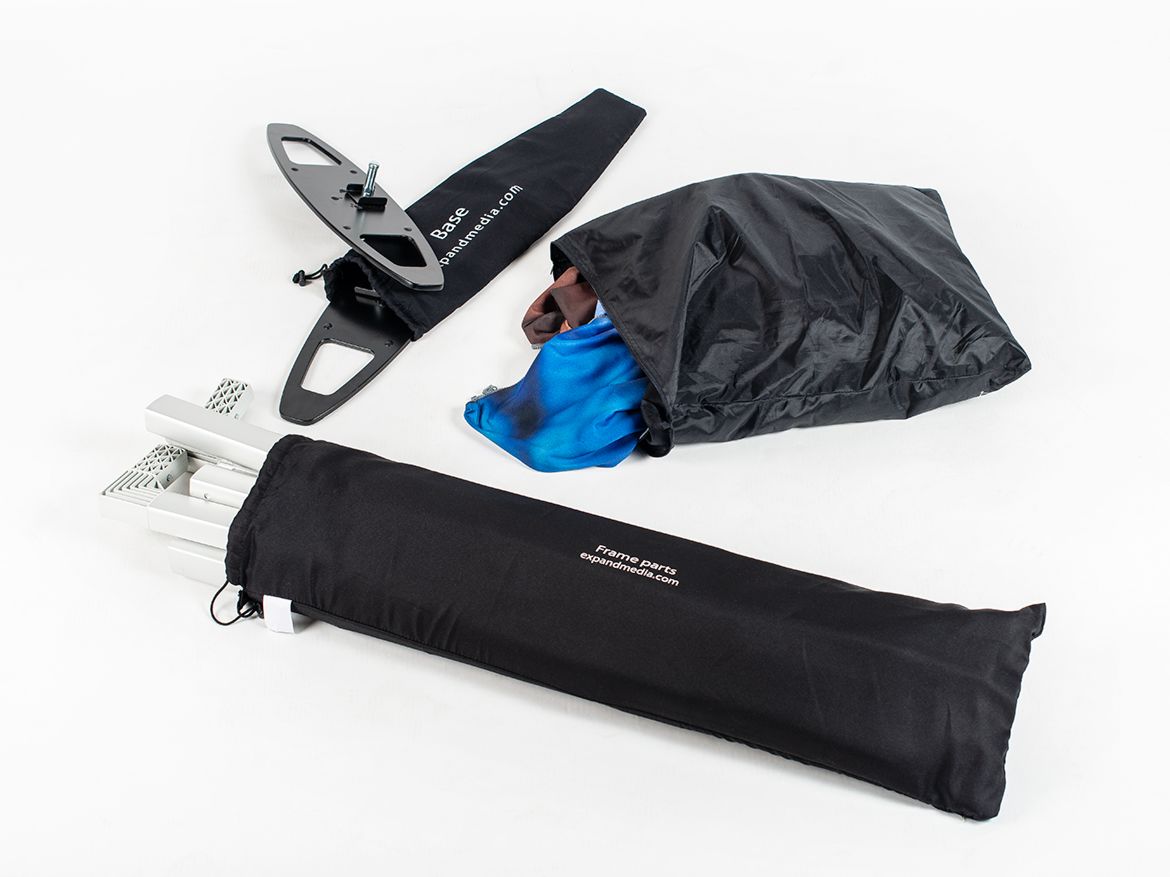 All parts
All parts come in protective nylon bags or cases - the feet, the monitor holder, your fabric print and the frame parts.
Hard case or nylon bag
Most or our customers choose the hard case on wheels as it also turns into a counter. Another option is the nylon bag on wheels. Both perfect for transportation and protective storage of your backwall.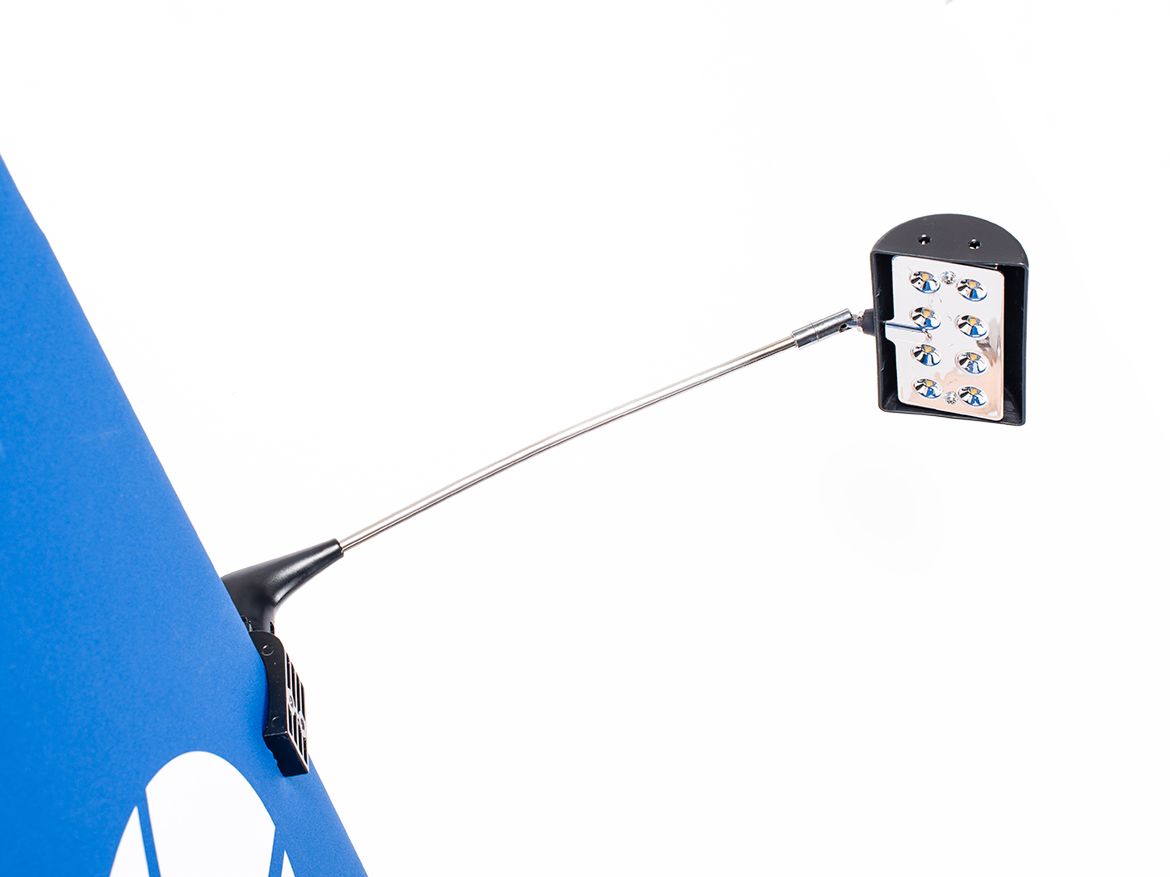 Add some light
Highlight your message with light. The LED spotlight is both environmentally friendly and cost-effective.
Facts
Sizes & Weight
Do you need special dimensions? Contact us for more information, we are happy to help you with customized requirements.
Leaflets
Instructions
Artwork templates