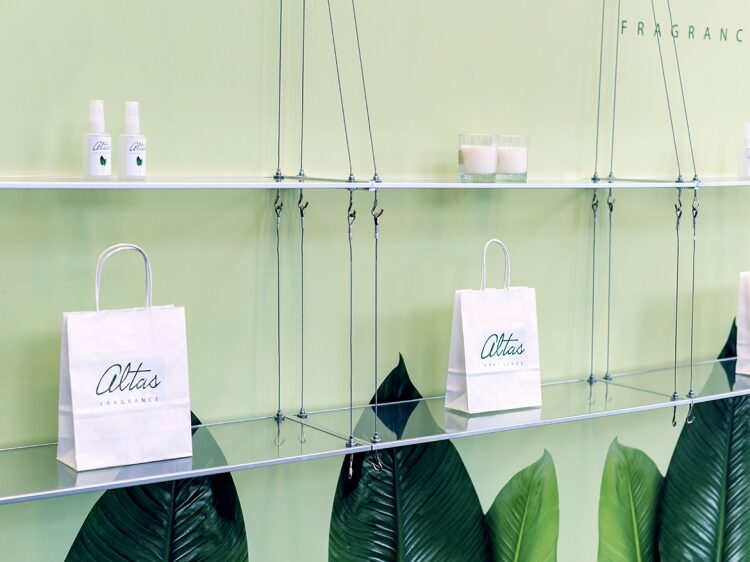 Hanging shelves for the Expand GrandFabric
Hanging shelves for the Expand GrandFabric
Transparent shelves that you can hang vertically and horizontally
Put your products in focus with these shelves in stylish design. Be creative and use one or many and in different combinations vertically or horizontally. Can be used with our Expand GrandFabric wall modules.
Highlights
Scratch resistant, stable & durable
Same material as car glass
Transparent - not disrupting your brand and message
Can be used horizontally and vertically
Delivered in a padded bag for easy transportation and storage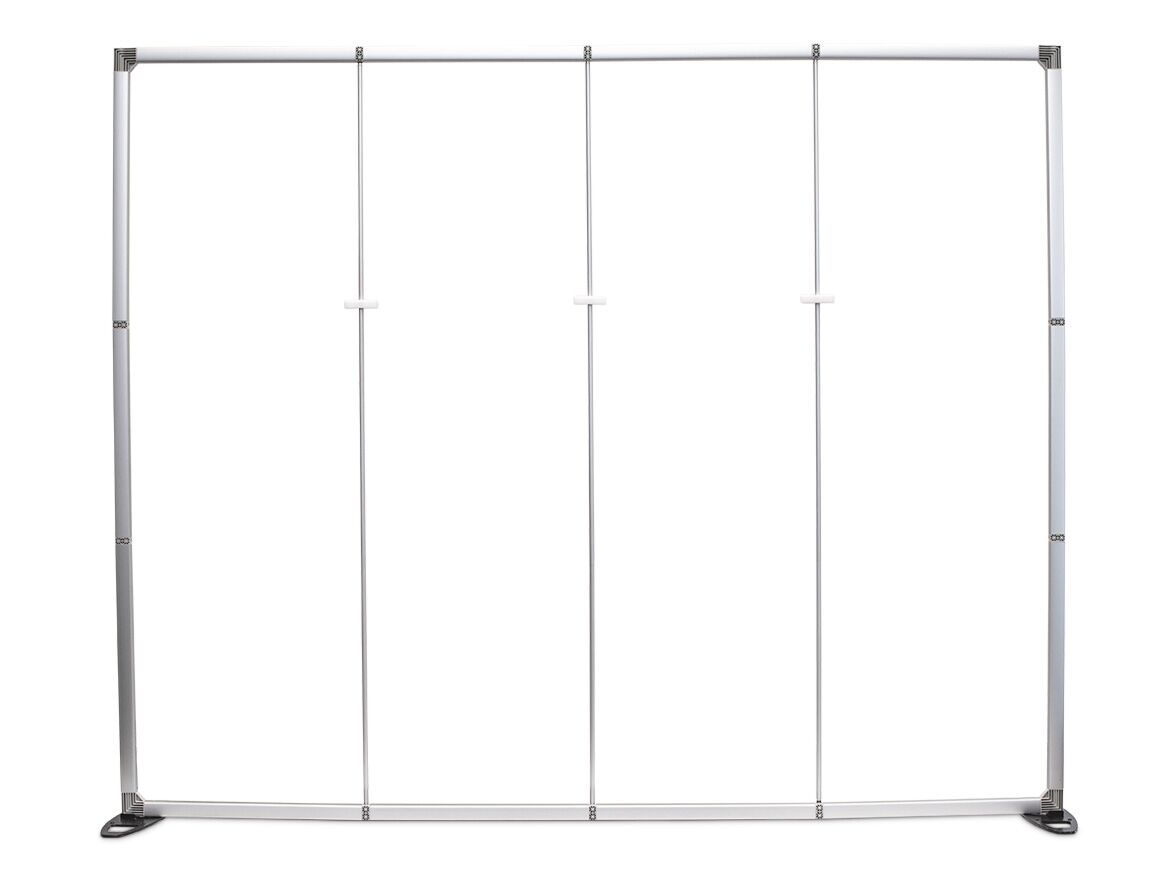 Add support poles
Insert the support poles with blocks in your Expand GrandFabric frame before mounting your fabric graphic. The blocks ensure that the fabric do not curve inwards.
Attachment of top shelf
Mount the accompanying clamp brackets to your wall and then hang the shelf from it.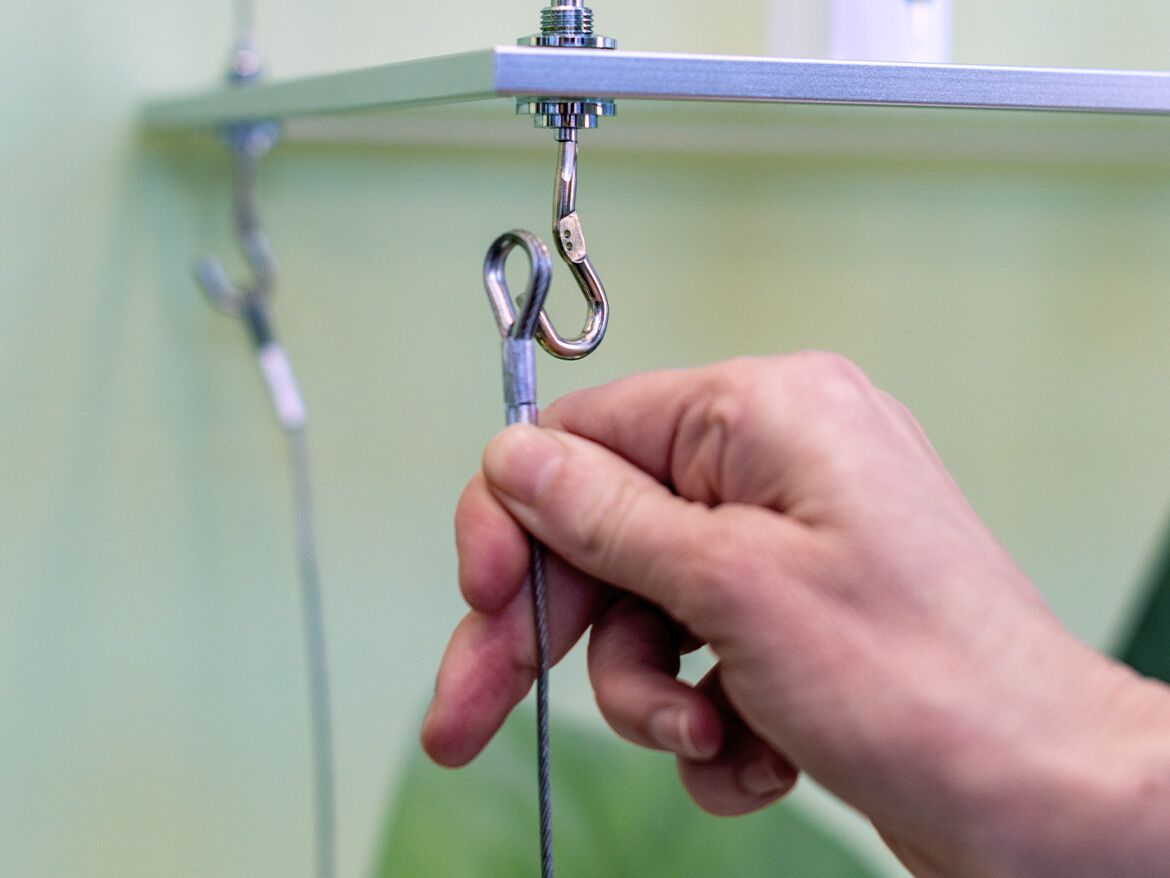 Adding shelves vertically
You easily add shelves vertically by hanging one shelf under the other.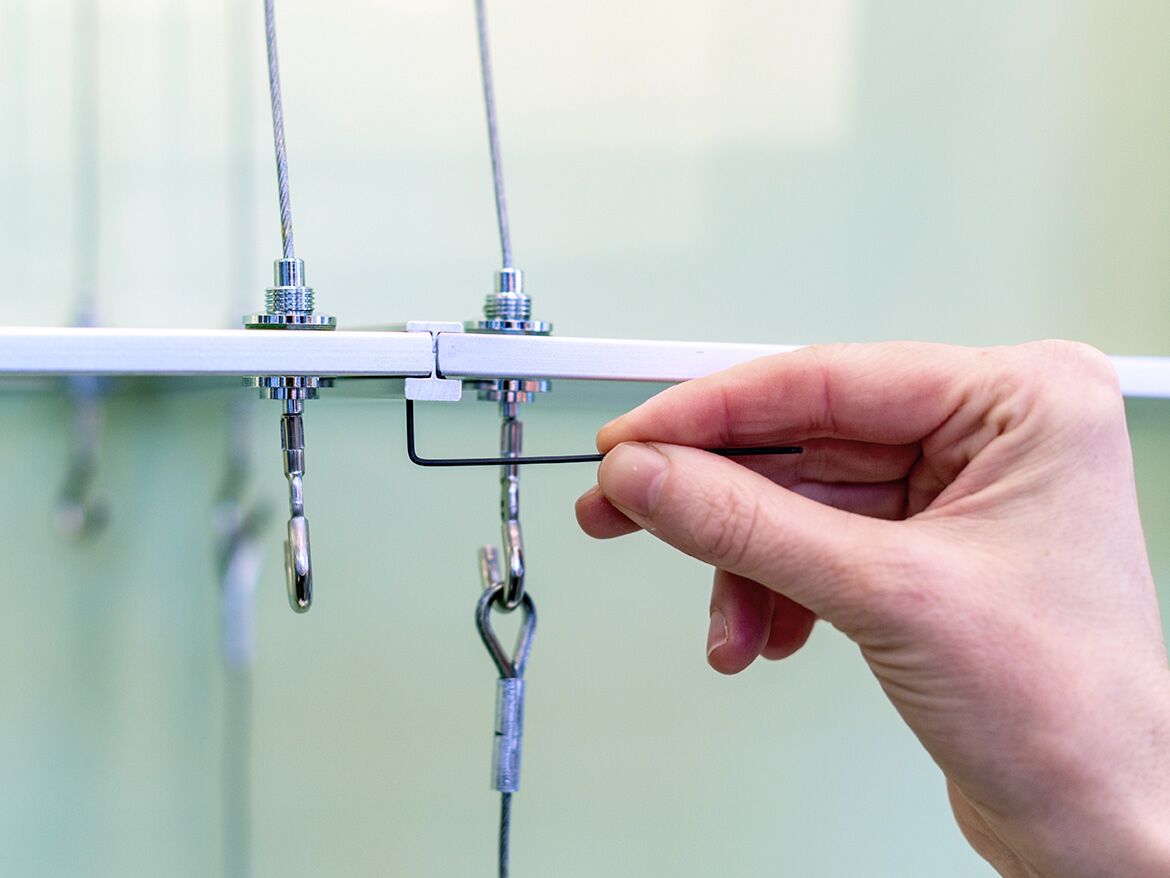 Interconnection link
If you hang two or more shelves horizontally, you can choose to use our interconnection link profile to connect one shelf to the other. The link is also used for connecting shelves in a corner.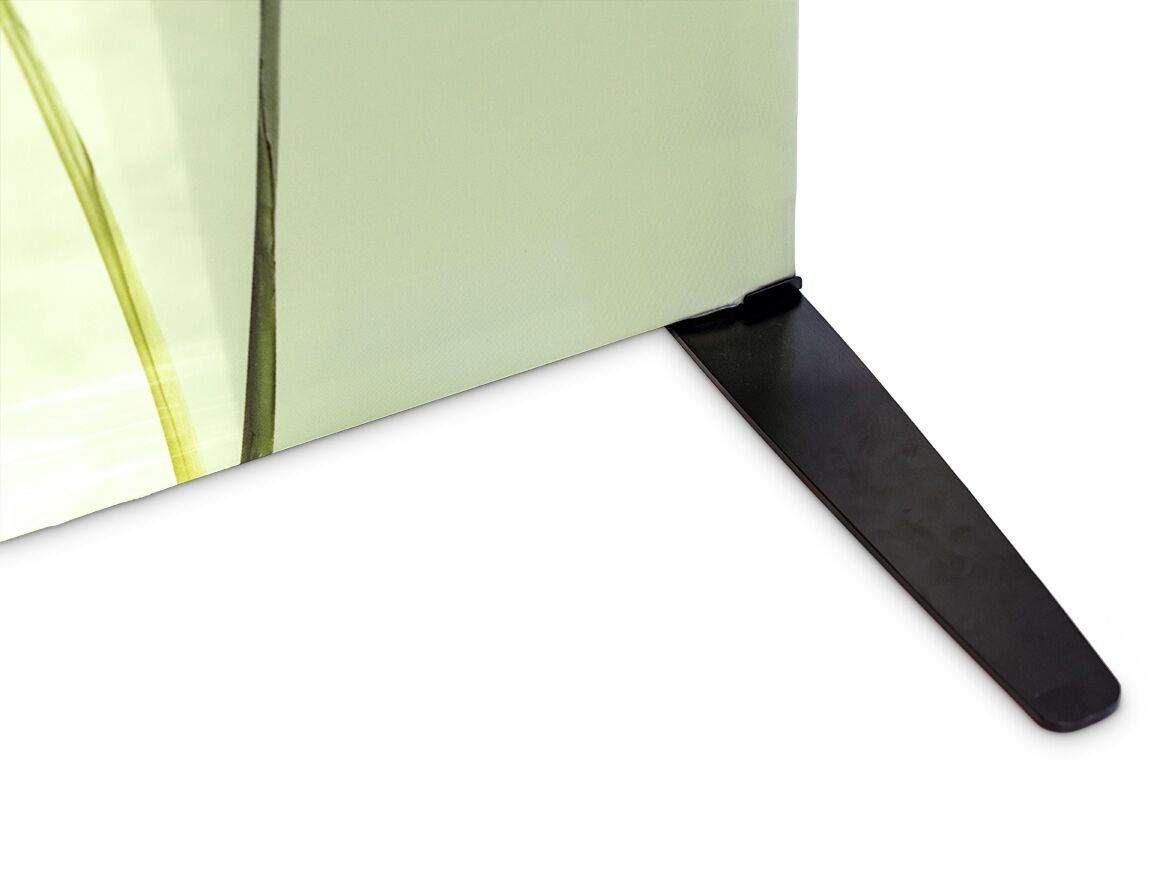 Extra long feet for stability
When shelves are added to your Expand GrandFabric, our extra long feet should be used to ensure stability.
Delivered in a protective bag
Your shelf is delivered in a padded nylon bag for easy transportation and protection (one bag for each shelf).
See how the shelves are set up (incl. support poles)
Watch the step by step set up for the hanging shelves for the Expand GrandFabric (with support poles in the frame)
See how the shelves are set up (incl. T-connector)
Watch the step by step set up for the hanging shelves for the Expand GrandFabric (with T connector in the frame)
Facts
Sizes & Weight
All specifications
Size: 73x25 cm
Top level shelf: positioned 80 cm below the top of wall module
Weight: 4.1 kg
Lower level shelf: positioned 40 cm below shelf above
Weight: 3.6 kg

Size: 79x25 cm
Top level shelf: positioned 80 cm below the top of wall module
Weight: 4.3 kg
Lower level shelf: positioned 40 cm below shelf above
Weight: 3.8 kg

Padded nylon bag for shelf: 0.55 kg

Maximum loading weight
Depends on number of shelves and if you use a free-standing wall or a configuration (we will assist you with maximum loading weight specifications depending on what you choose). Please see some general information below:

In a U or L shape configuration
Maximum weight per shelf: 10 kg
Maximum weight per wall module: 50-75 kg

Freestanding wall module
Maximum weight per shelf: 1-10 kg depending on number of shelves used
Instructions