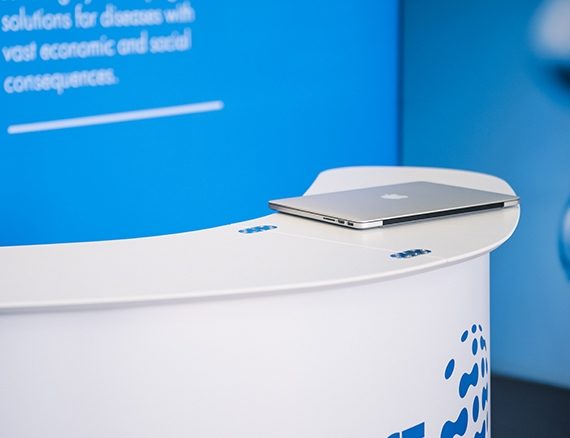 Expand PodiumCase
Expand PodiumCase
A transport box on wheels that turns into a spacious counter
With its multi-functionality - both a counter and a transport box - this is one of our most popular products. Pack, transport and store your backwall or exhibtion stand in the box. As a counter it is sturdy and has lots of space to welcome your customers or demontrate your products. Shelves on the inside and other add-ons such as brochure pocket, ipad holder available. The graphic wrap for your logo or brand is easy to exchange - use the highly durable counter year after year and just update your graphic.
Highlights
Can be used both as a counter and a transport box on wheels
Lots of storage on the inside
Pack and store your backwalls or event material in it
Durable - just update the graphic when needed
Can also be used as a podium when closed
Add-ons available

See how the transport box turns into a counter
See how to set up both open and closed Expand PodiumCase
Watch a short video on how to set up both the closed and the open version of the Expand PodiumCase and how to mount the graphic wrap (video 30 sek).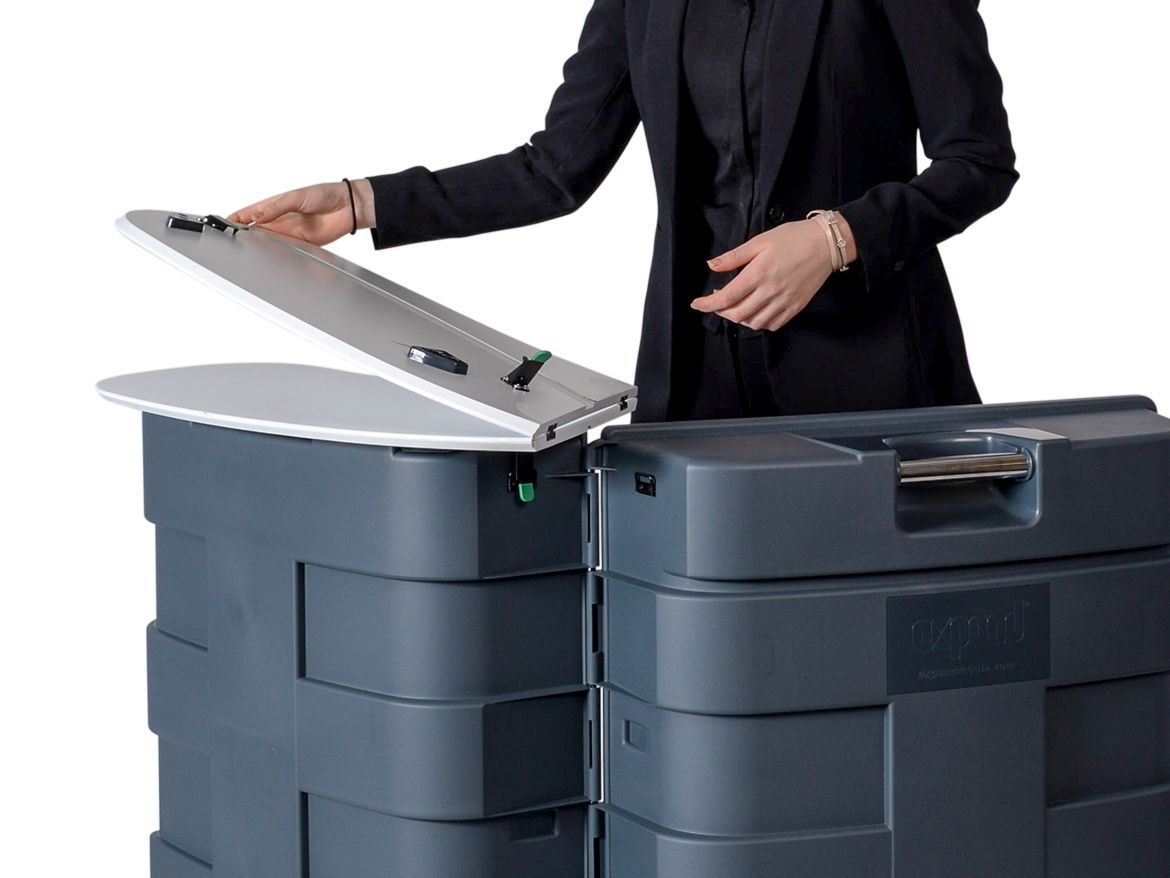 Just click to mount the table top
Just click the brackets (on one side and in the middle), then fold down the table top and repeat on the other side.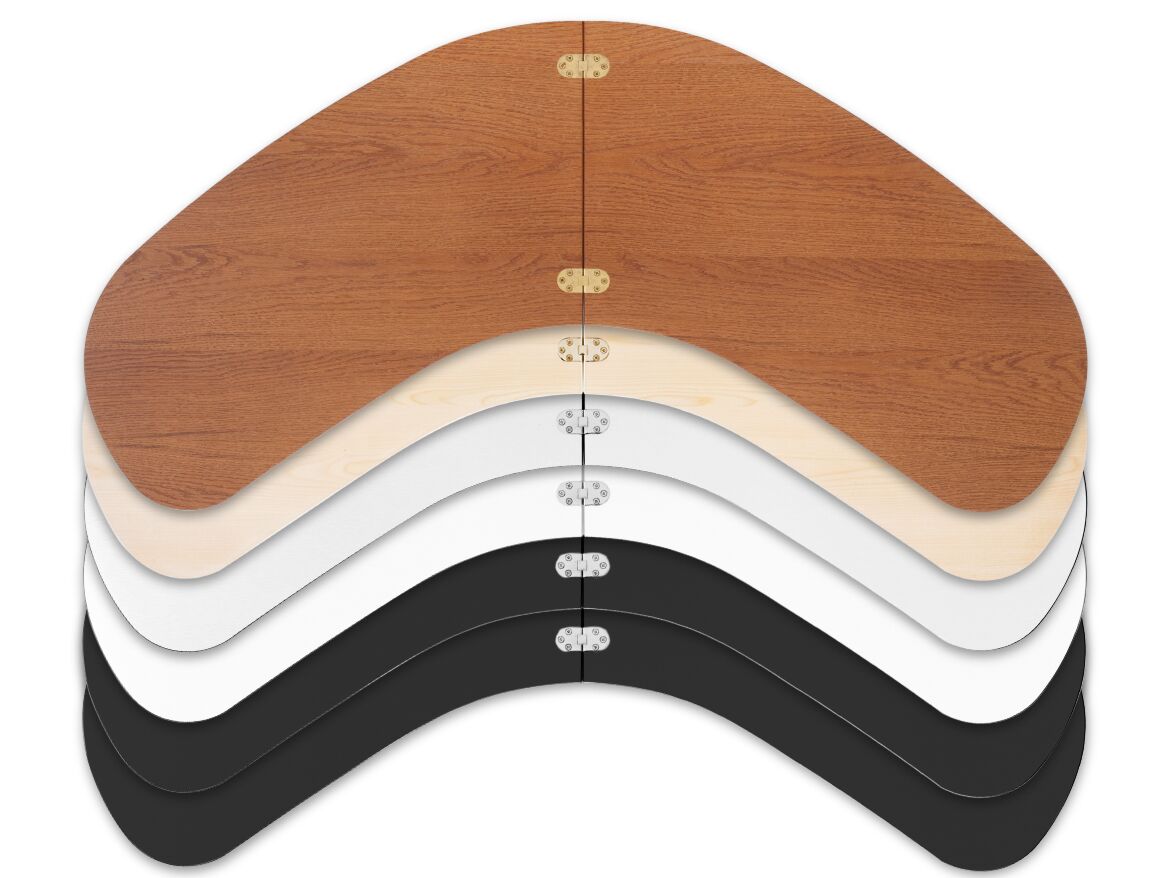 Choose your favourite colour
Table top available in oak, birch, aluminum, white and black. You can also choose a black top for outdoor usage (in marine plywood).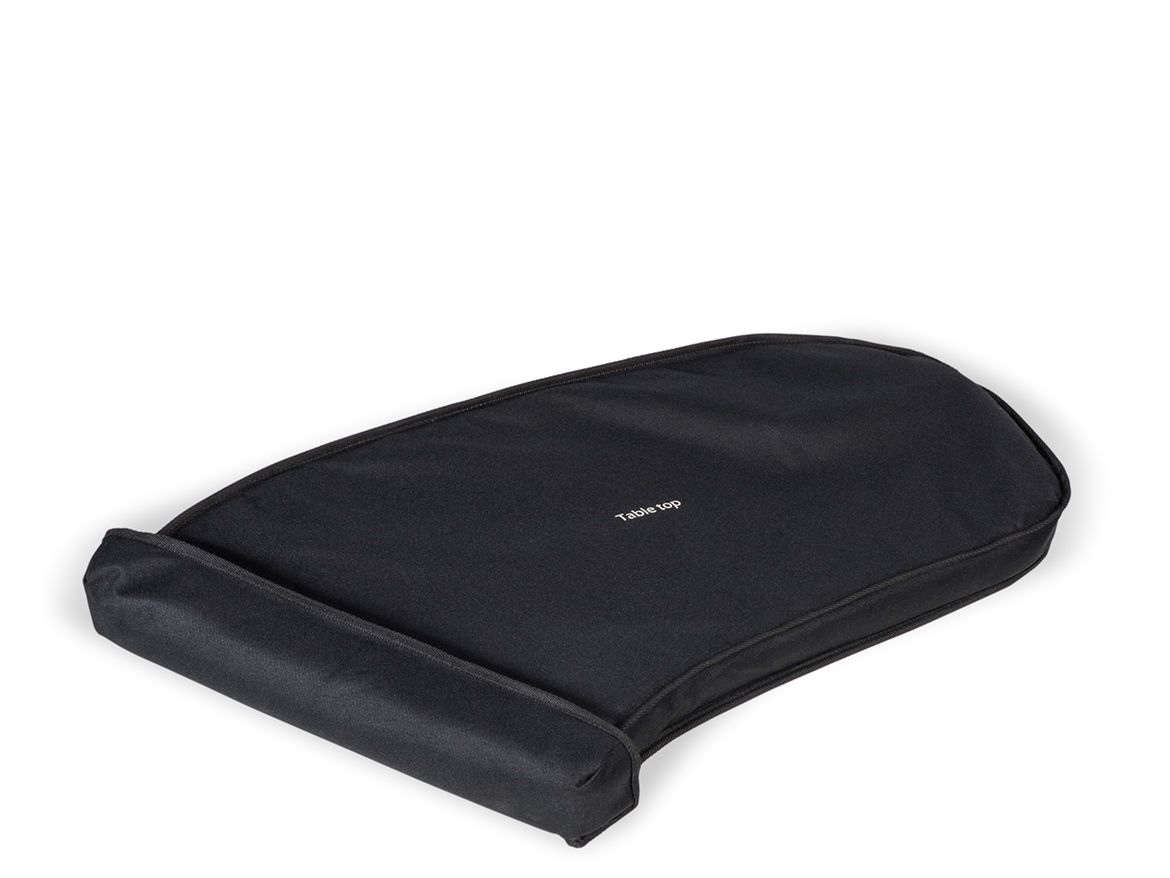 Bag for the table top
The table top is delivered in a padded bag to prevent damage.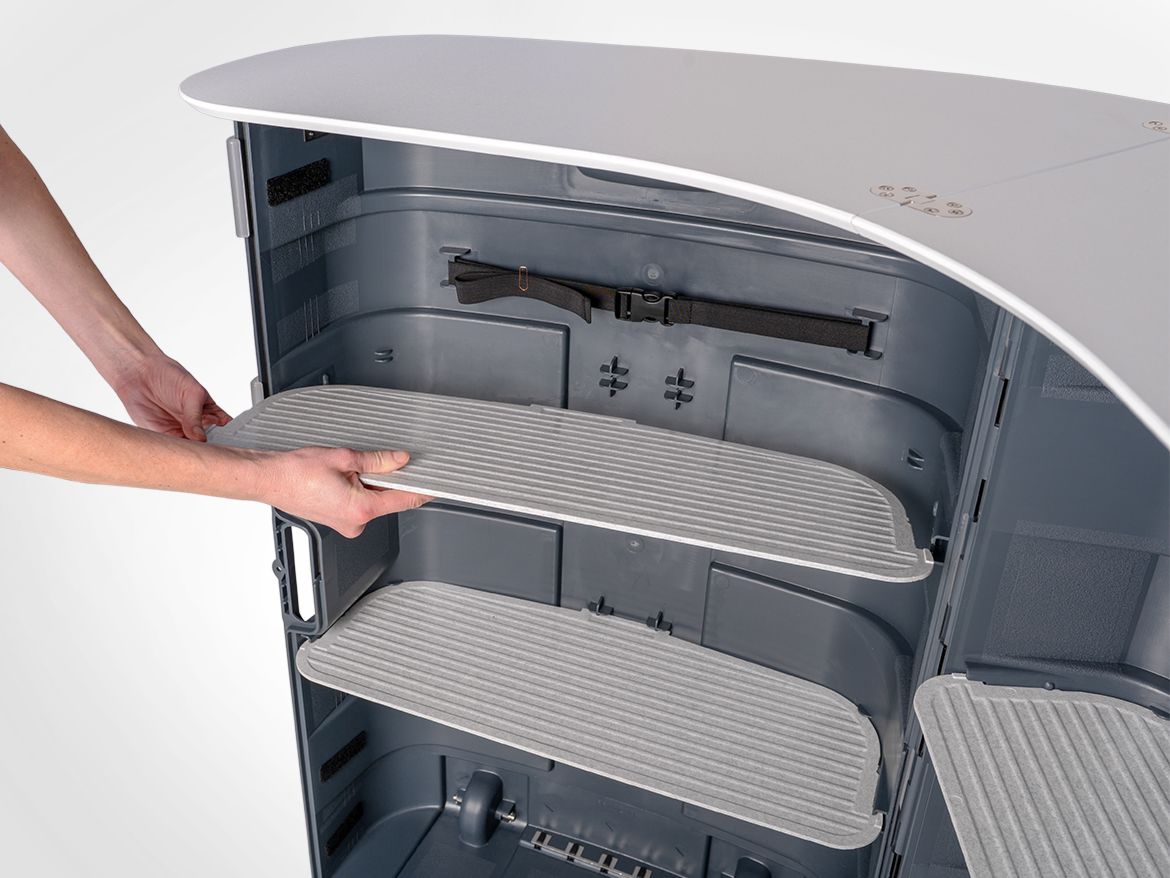 Add shelves
Insert up to four shelves on the inside. Easy to attach.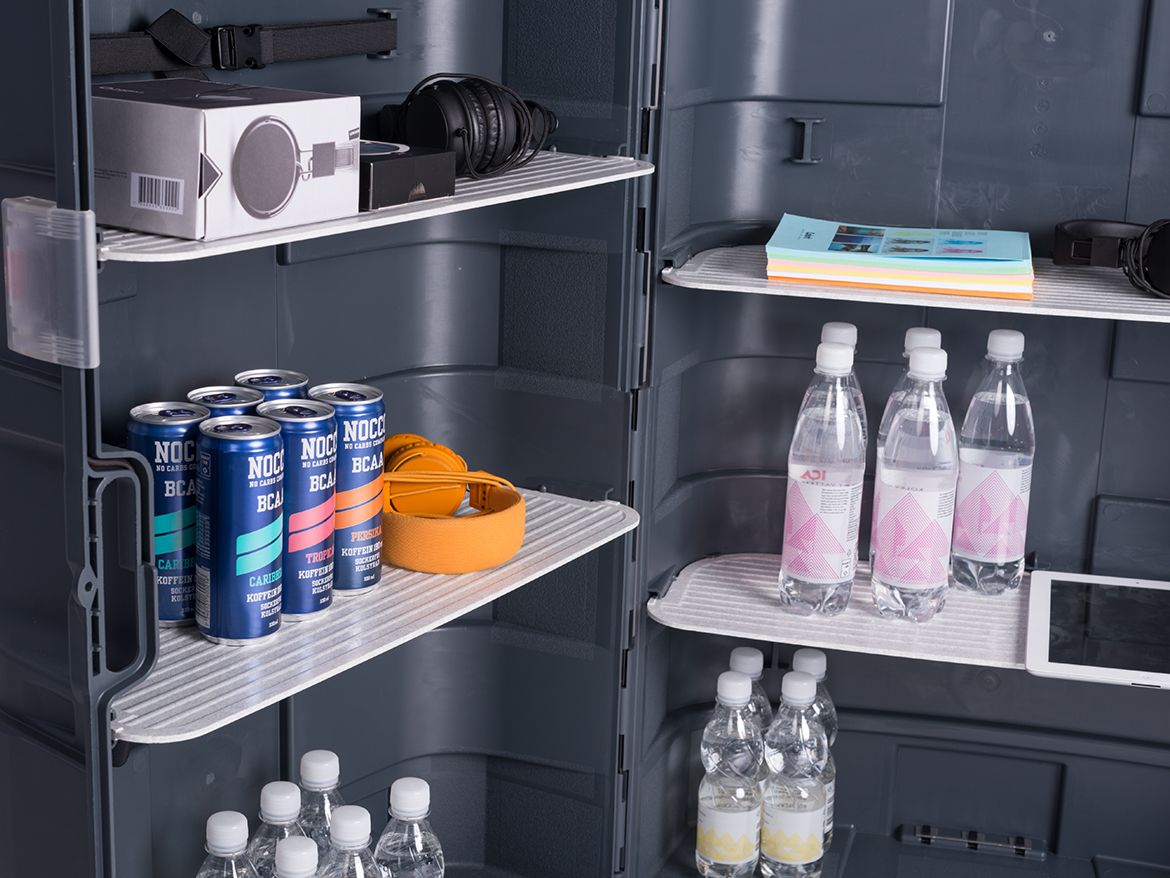 Use the storage space
The shelves are perfect for storage of brochures, drinks and other event material. Maximum load per shelf: 7.5 kg.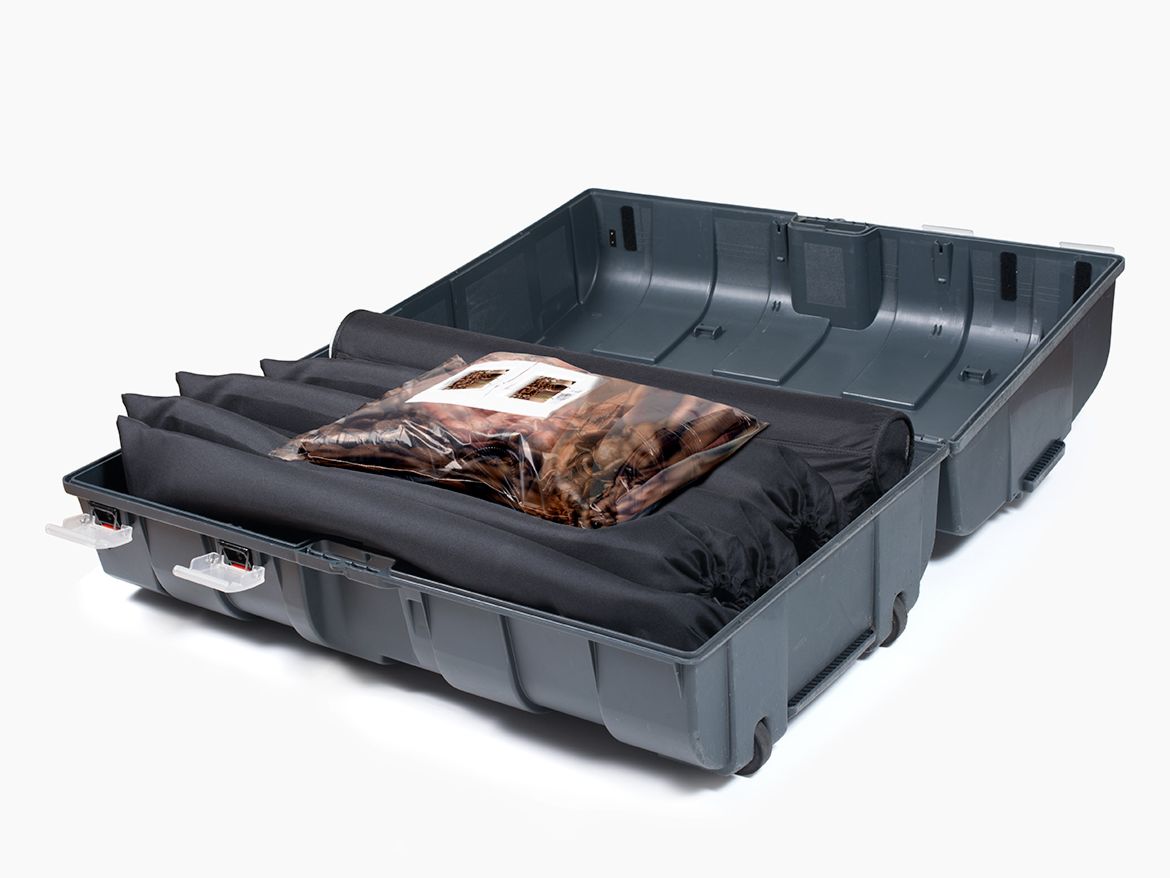 Pack and store
Pack your backwall, exhibition stand or other event material in the hardcase. Also perfect for keeping your event products stored in one place and protected until your next event.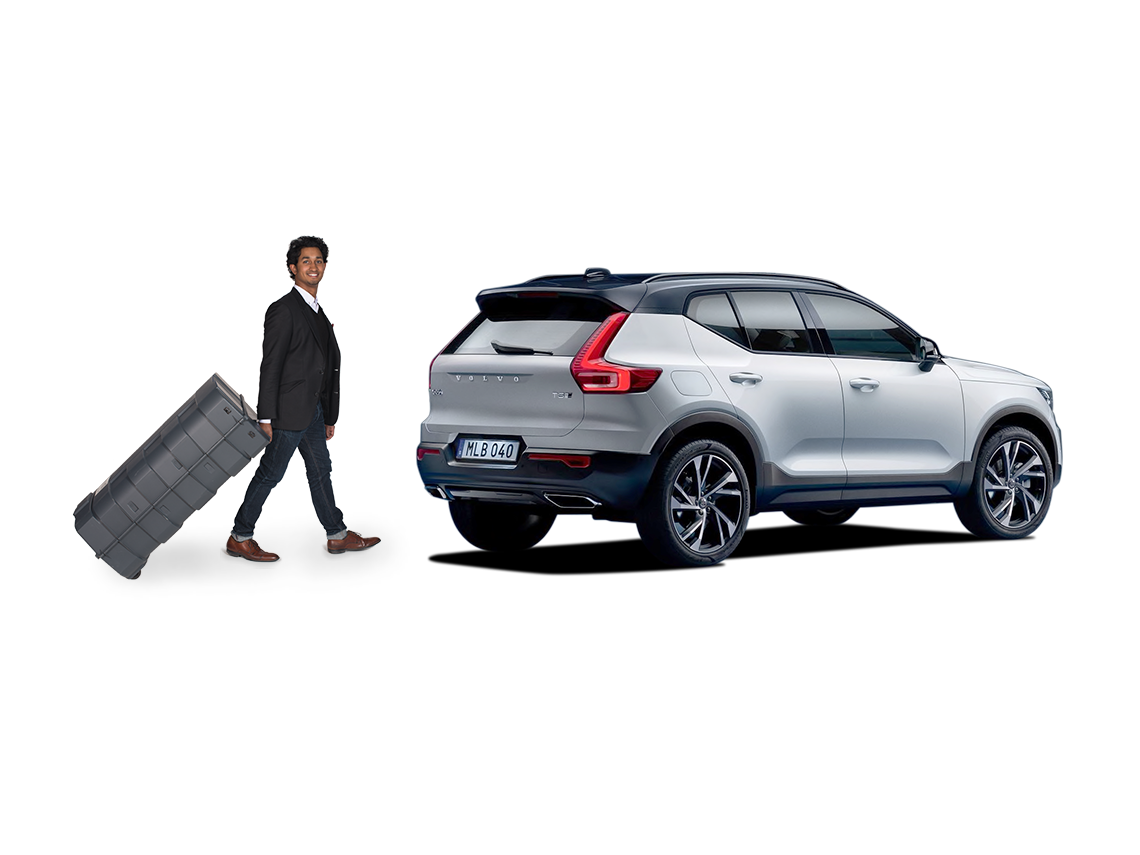 Pack it in your car
It is easy to travel with and fits into the trunk of your car.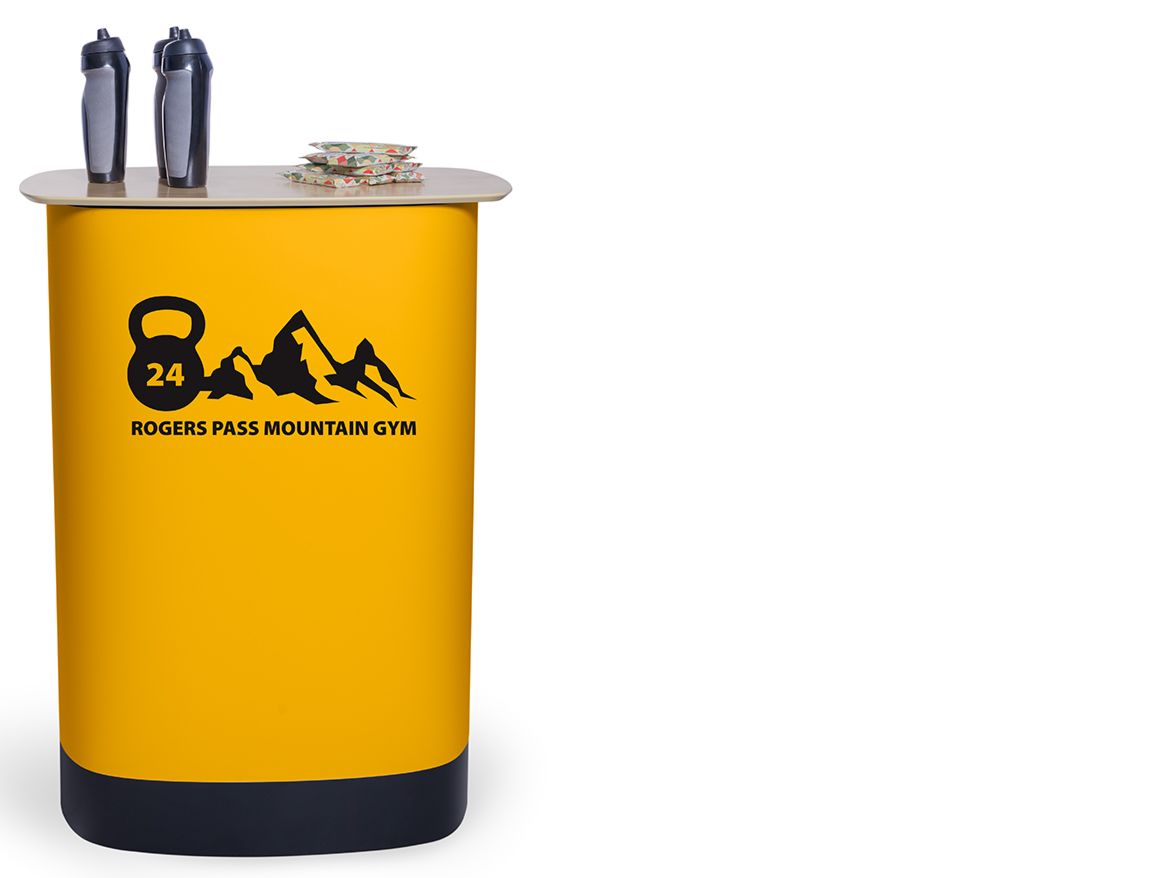 Can be used as a podium
The Expand PodiumCase can also be used as a podium when closed.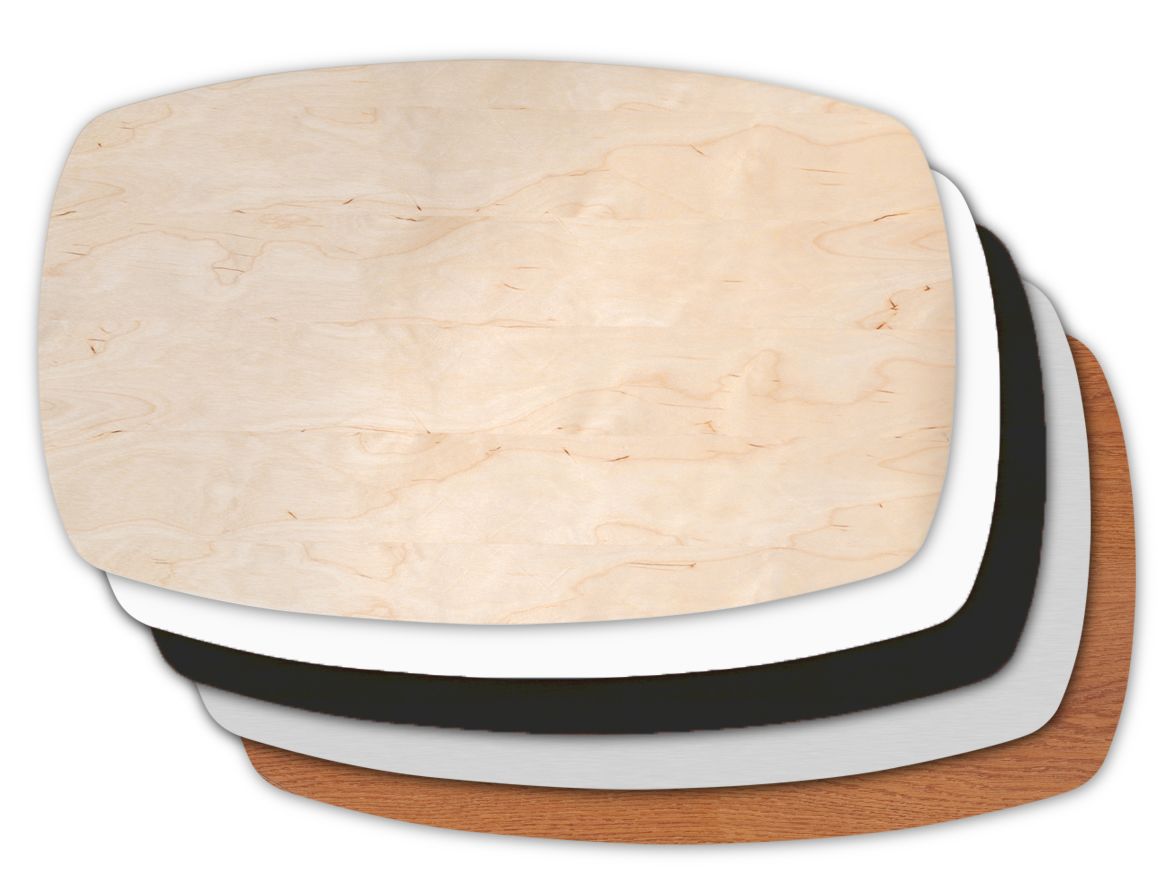 Podium table tops
When using it as a podium, a smaller table top is used. Choose between birch, white, black, aluminium or oak.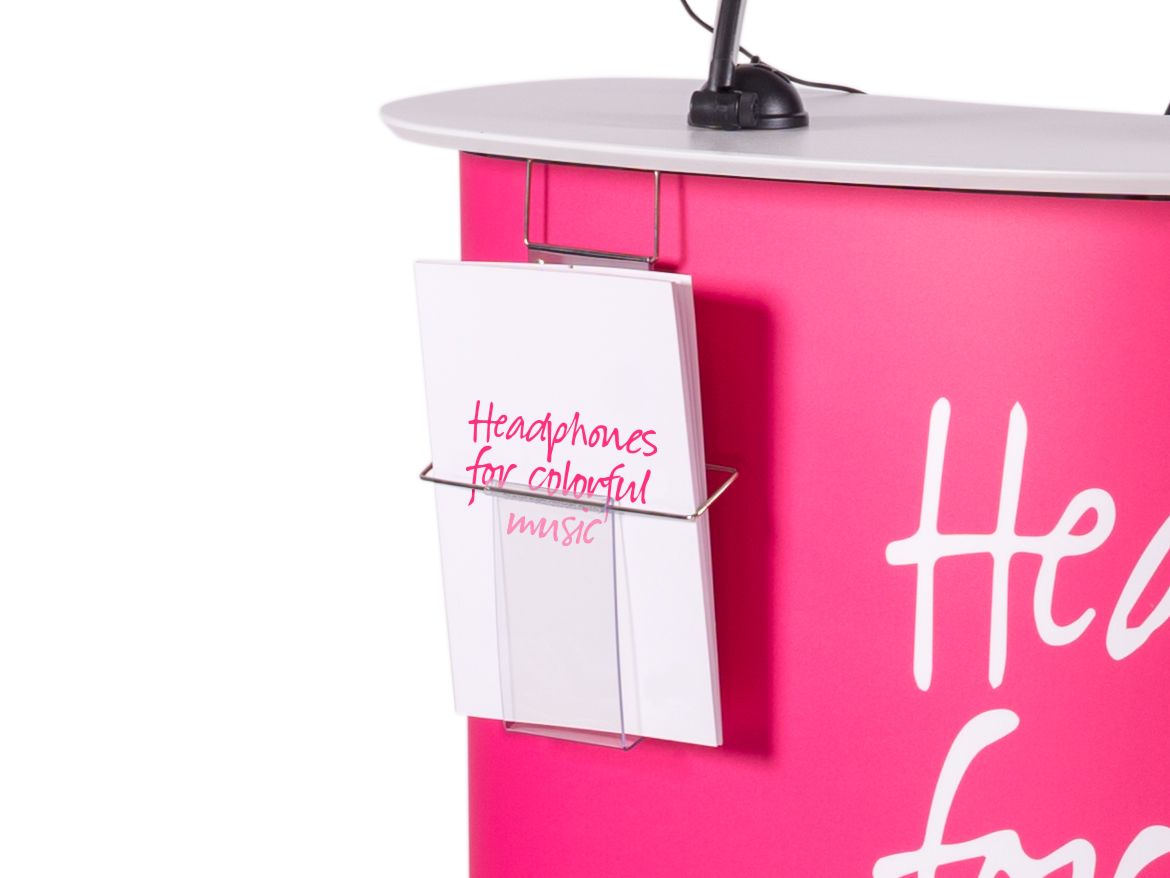 Use one or several brochure pockets
The brochure pocket is easily mounted to your counter. Several can be attached in a row downwards.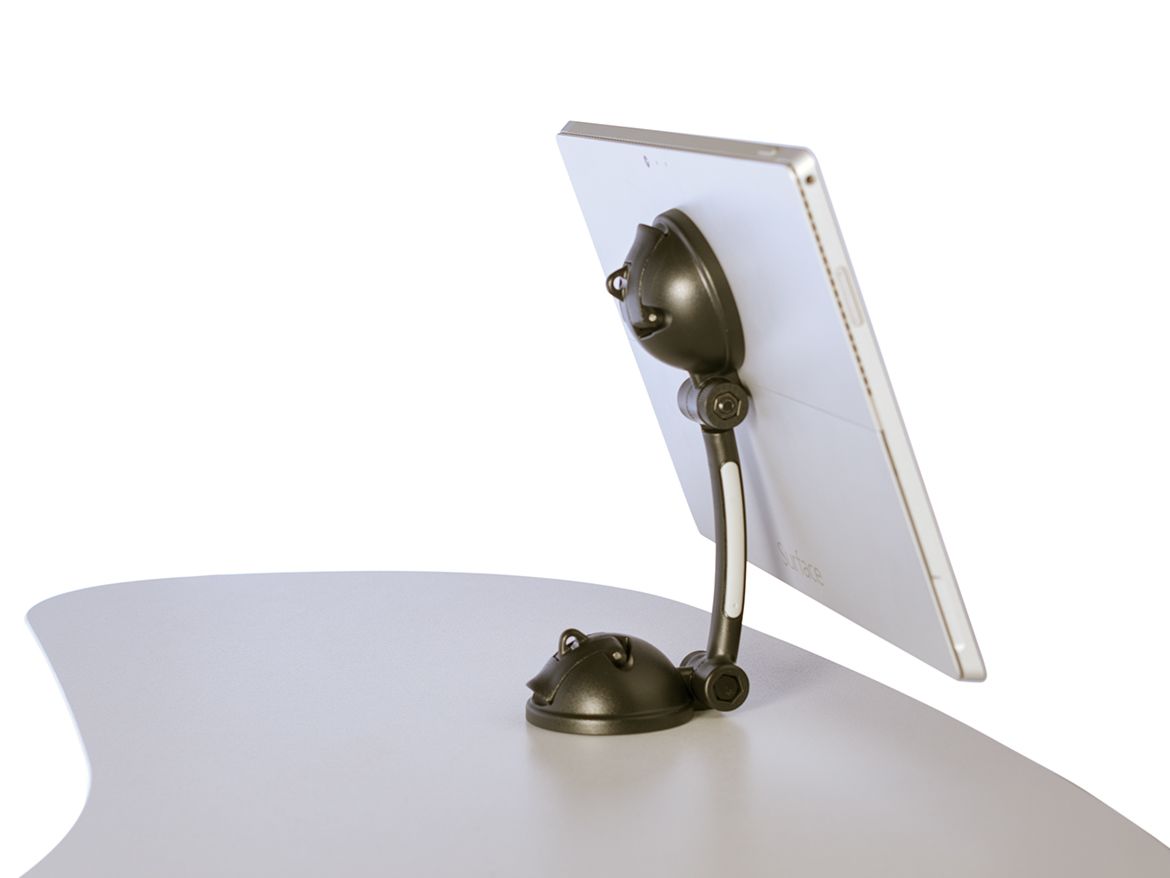 Ipad & tablet holder
Use the ipad & tablet holder for registrations, presentations etc. Easy to attach to the counter table top.
Learn more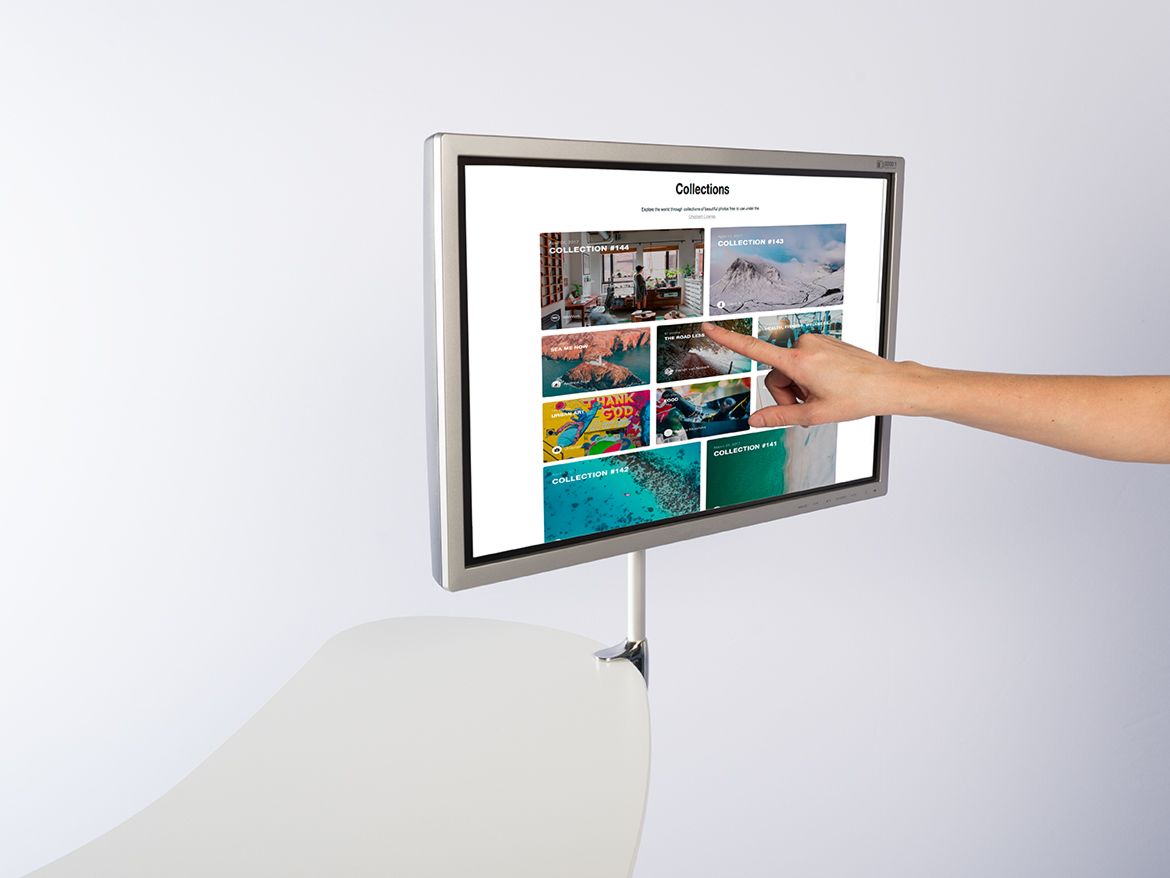 Monitor holder
Add a monitor holder that you attach to the table top.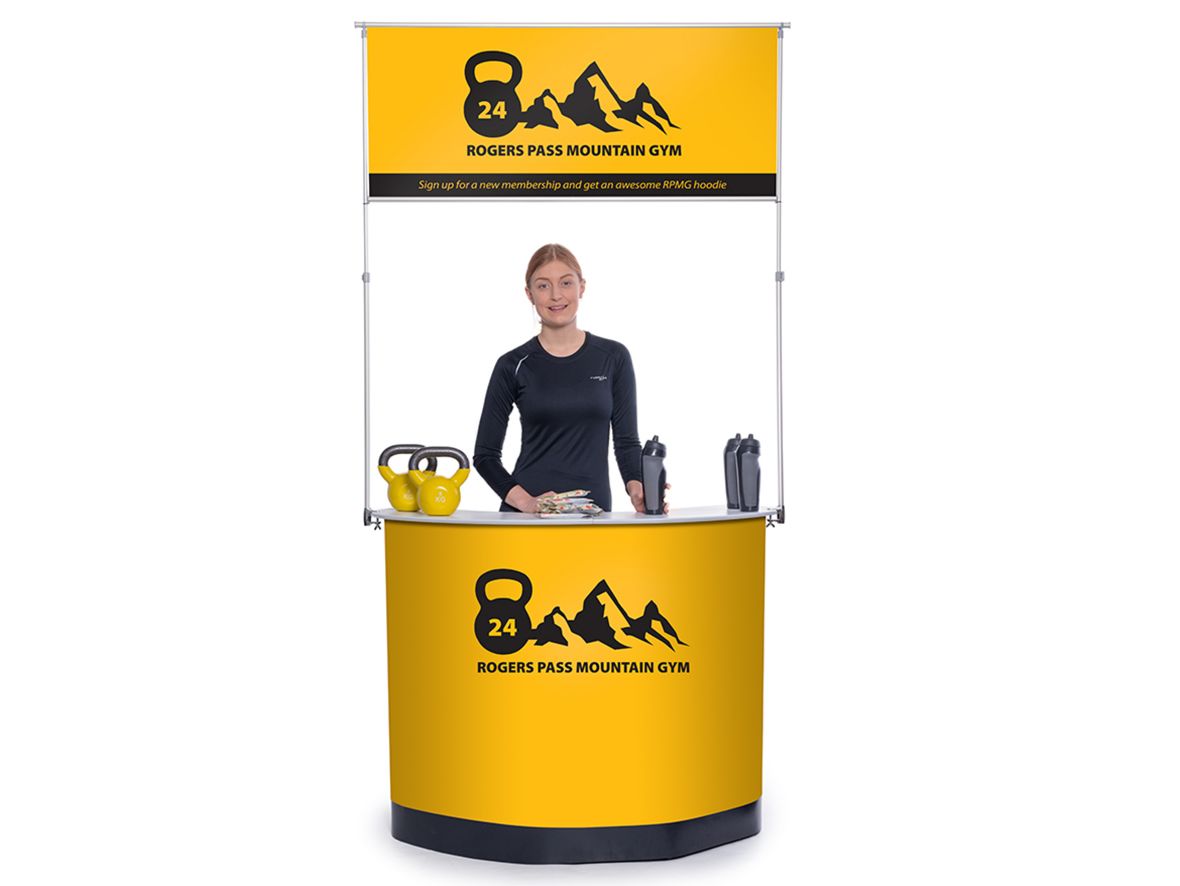 Add a header for extra attention
Make sure to be seen for a distance. Create a kiosk by adding our header to your counter. Maximum height from the table top is 147 cm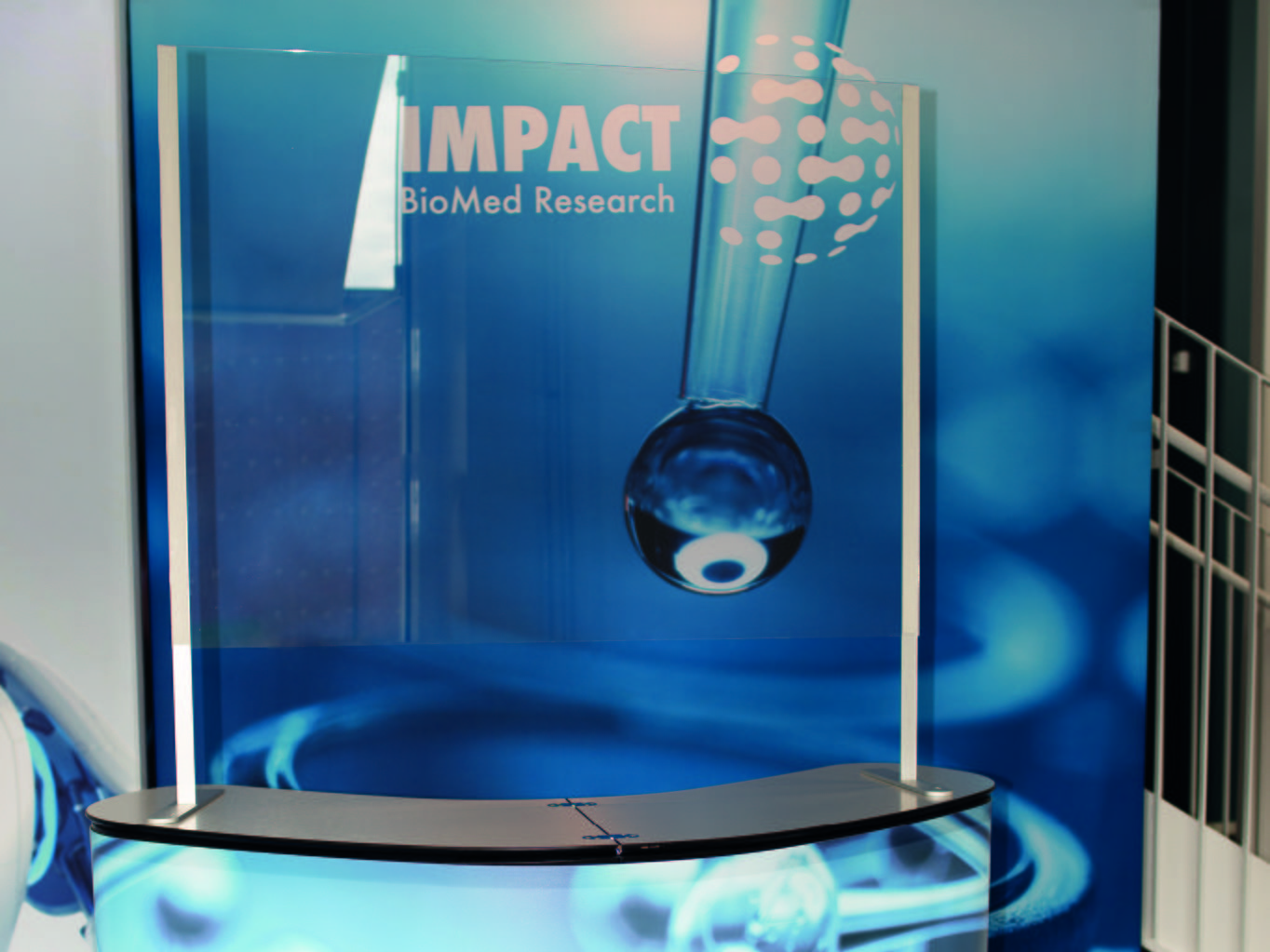 Sneeze guard
Our transparent plexi glass stand used as sneeze guard fits perfectly on the counter. Can be installed with or without a gap in the bottom. Learn more about the Sneeze guard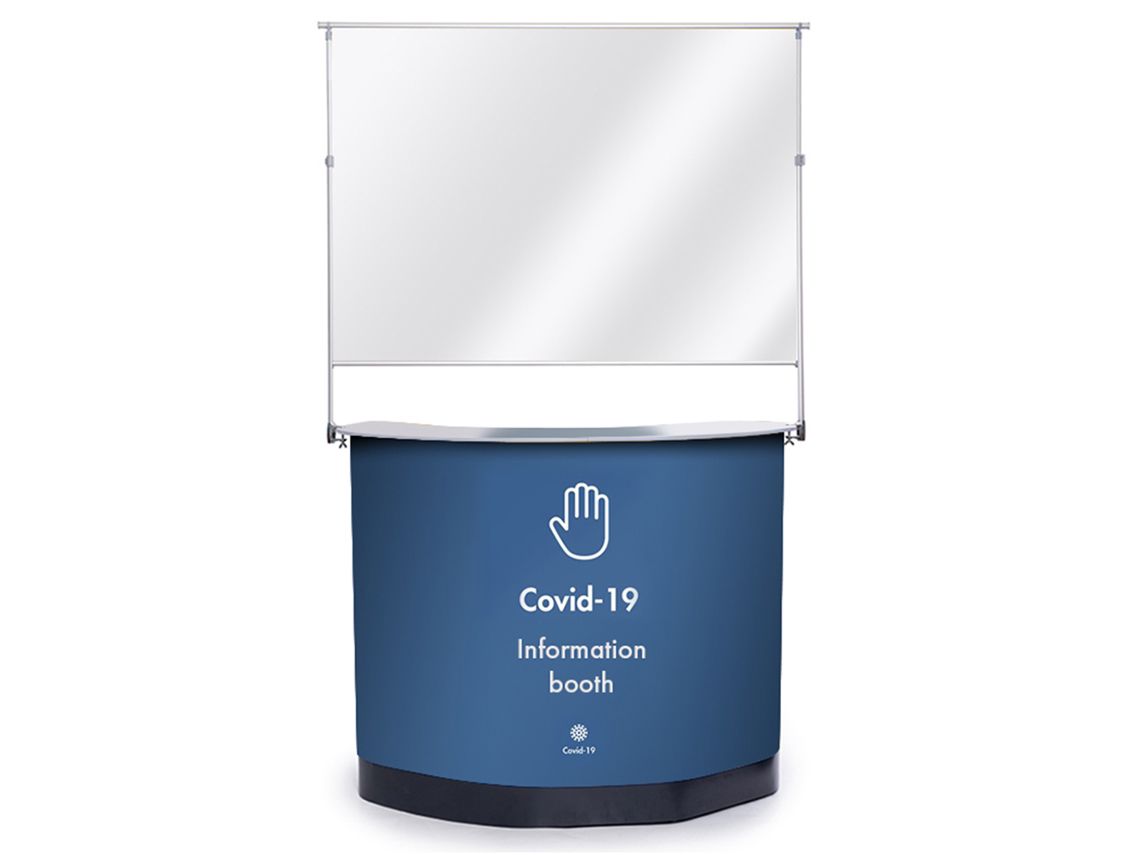 Sneeze guard - header
Use our header with plastic film as sneeze guard. You fasten it easily to the table top.
Easy to update your printed message
Check out a short video on how to exchange your graphics wrap with a new one.
Facts
Sizes & Weight
All sizes
Open box:
Height: 98 cm
Depth: 60 cm
Width: 124 cm
Closed box:
Height: 98 cm
Depth: 45 cm
Width: 73 cm

Weight:
Expand PodiumCase 10 kg
4 shelves: 3,4 kg
Large table top: 5,5 kg
Small table top: 2,8 kg
The Expand PodiumCase packed with a backwall weighs approx. 35 kg.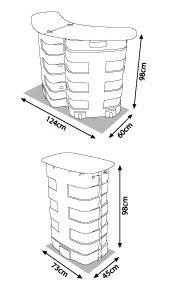 Leaflets
Instructions
Artwork templates