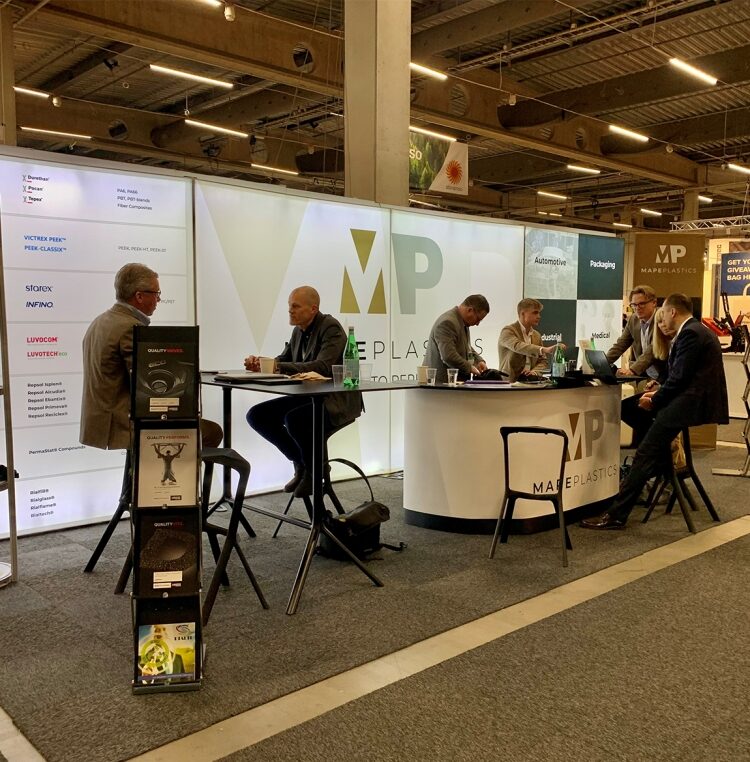 Mape Plastic chose a flexible and welcoming stand solution
Mape Plastic chose a flexible and welcoming stand solution
Mape Plastics, supplier of raw material for the plastic industry, wanted an open stand that was welcoming for customers and visitors at their trade shows, where we also could sit down to talk. It turned out really well, looked good, spacious while also flexible and that can be adjusted according to their future needs.
Previously, they used a photo wall paper, which they said cannot be compared with this high quality impression. In addition, it was not as durable as this solution. Their new stand solution can be used over and over again and they can also just order new pillow case prints if needed in the future.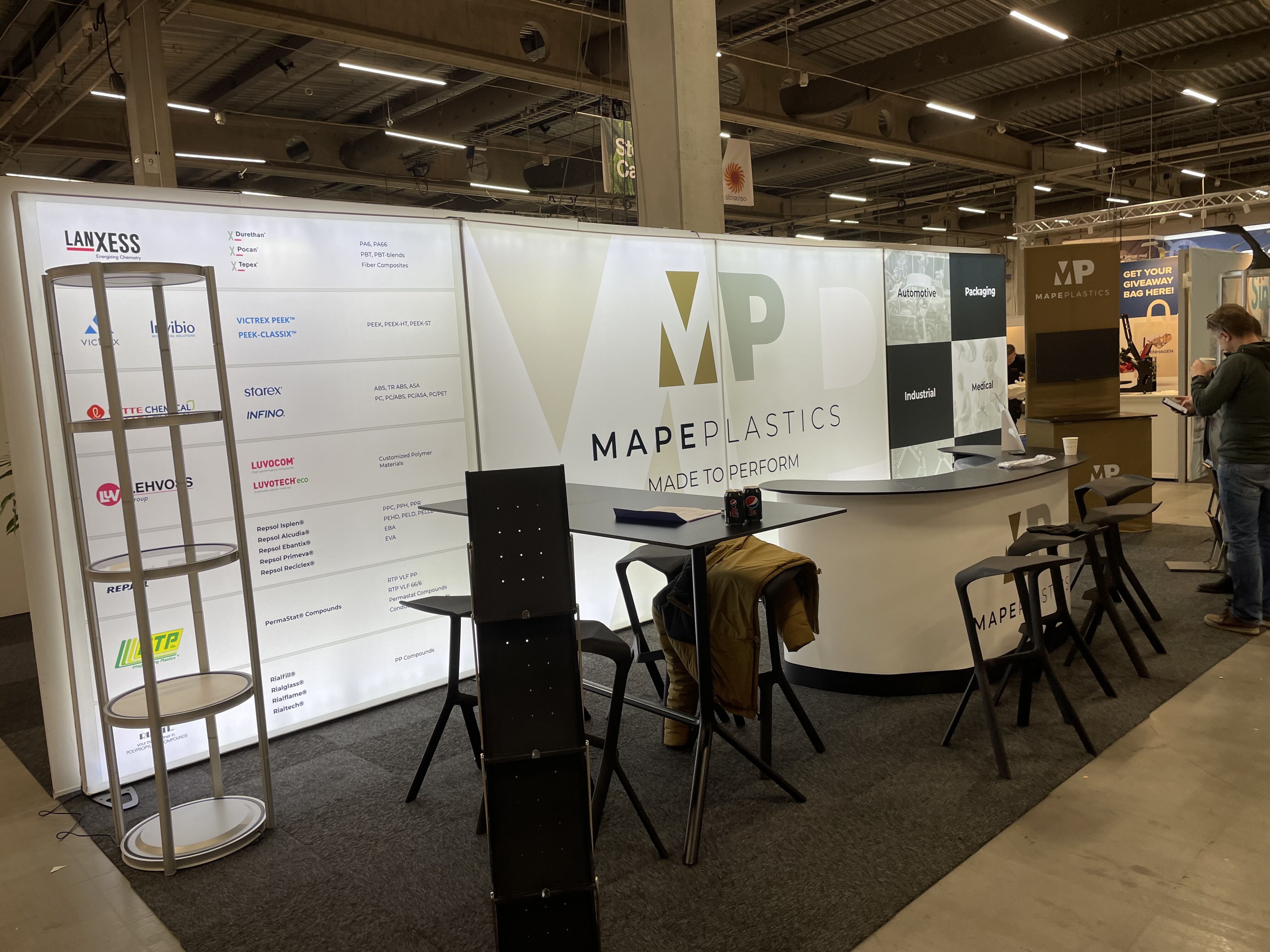 Straight-forward set up
"As soon as we got a grip on how everything worked, it was really straight-forward to mount the stand. It was also very easy to dismount and pack, as it was very clear how everything should be packed."
The large counter became a gathering point
"The large counter was a safe and relaxed place for both us and our visitors to gather around. We sat or stood behind it and our visitors dared to approach our stand and could stand by the counter and talk to us. We offered coffee and used the counter mostly as a social space rather than for a space to put things or show things on."

On the inner shelves, we stored woter bottles, soda and coffee to offer our visitors, as well as some info leaflets to hand out."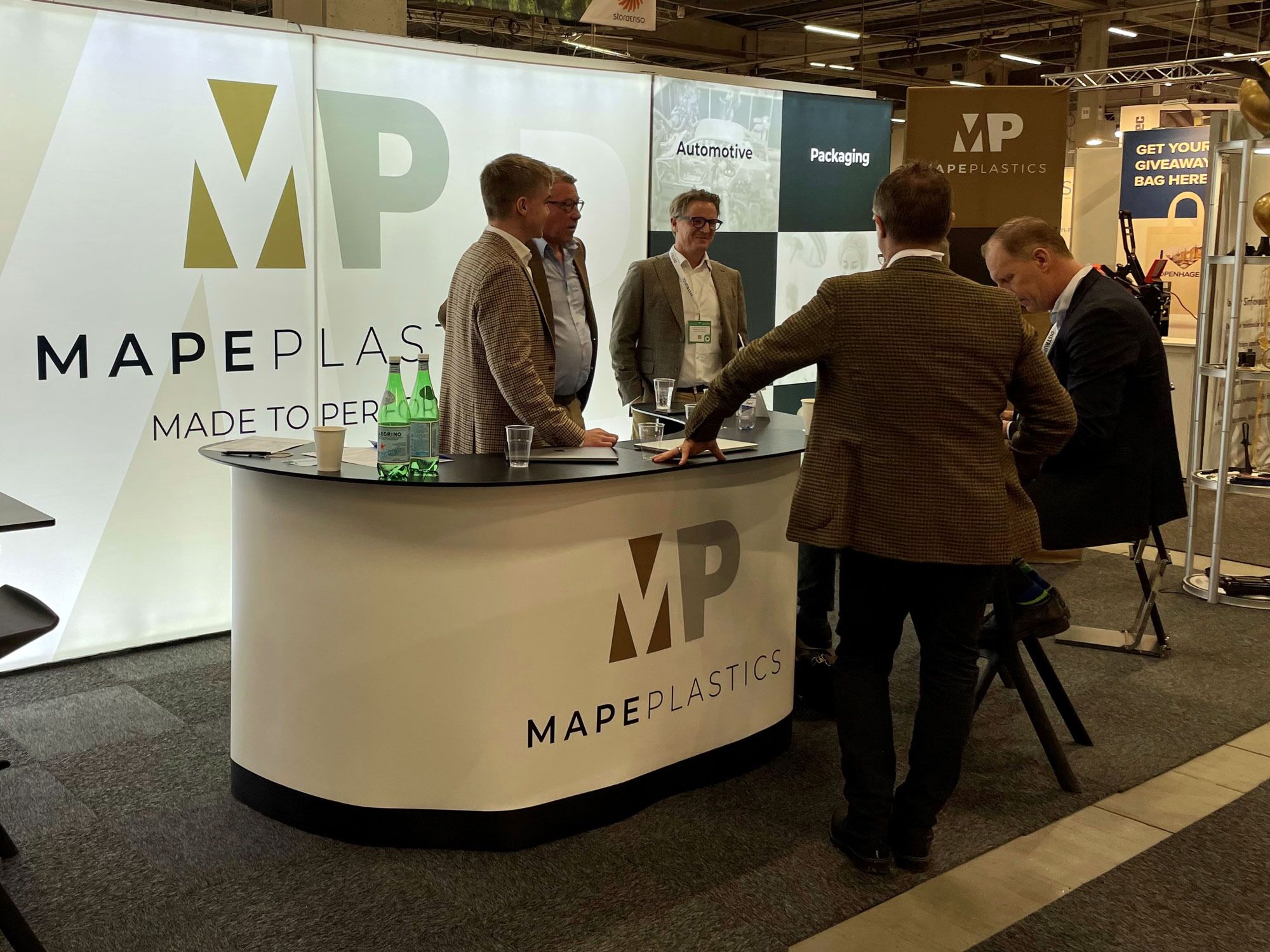 Storage & TV screen
"The demo pod was used for putting away coats and bags. On the TV screen we showed a PR film from our supplier Lanxess, but in the future we will produce a brand-building film to show on the screen at our future exhibitions."
Reusing the solution for other trade shows and events
"We participate on a few different exhibitions per year, where we want to present ourselves and create new contacts in the industry. We will use our stand at the Swedish trade shows Elmia Subcontractor, Plastteknik Nordic, Elmia Polymer, but also at smaller more specialized trade shows within medical technology, packaging etc.

At future customer events, we may use parts of the stand, such as the counter and the demo pod to add to the branding of the event with our name and logo. We may add a few more 1 m width walls to be more flexible with limited floor space."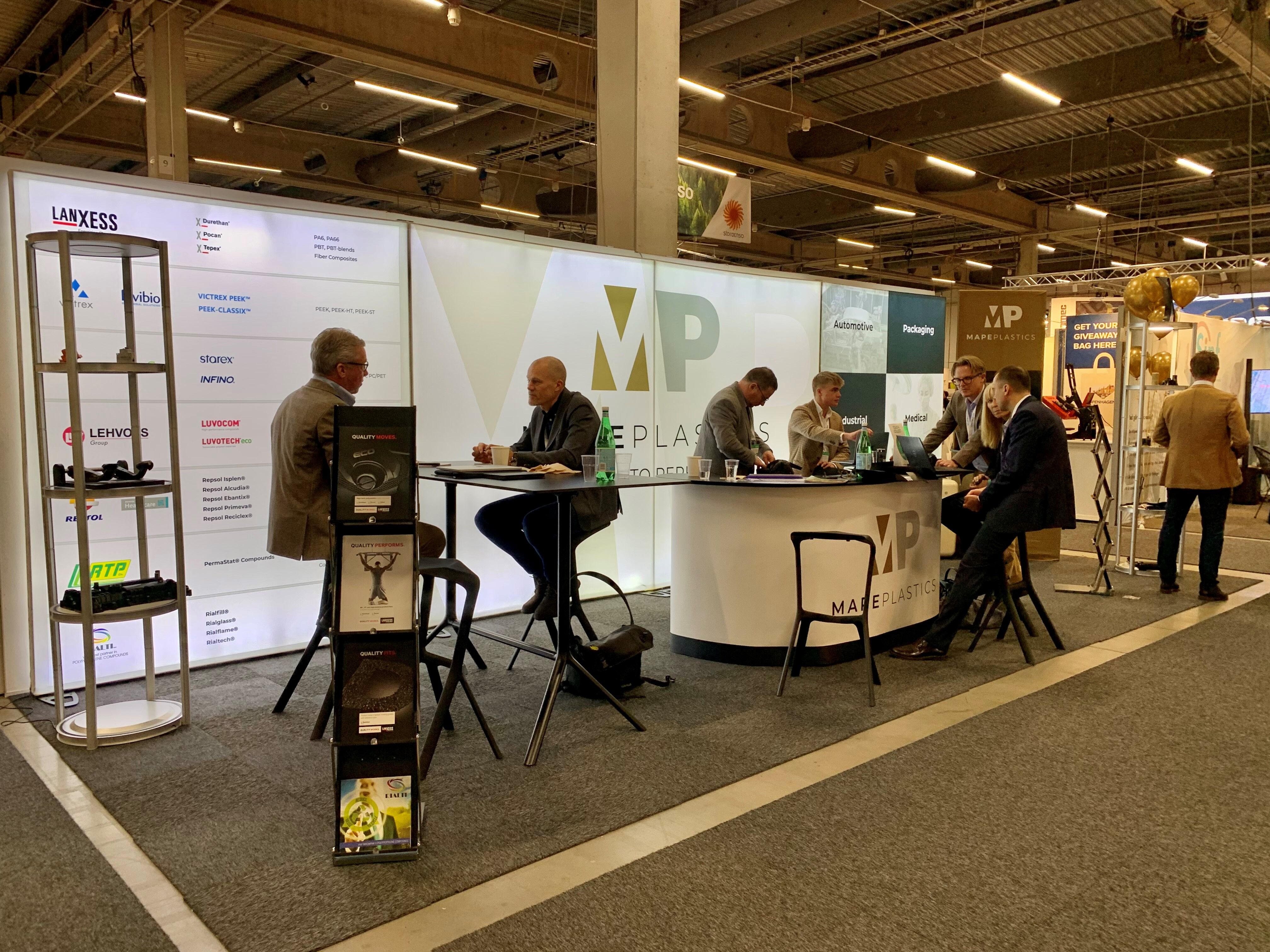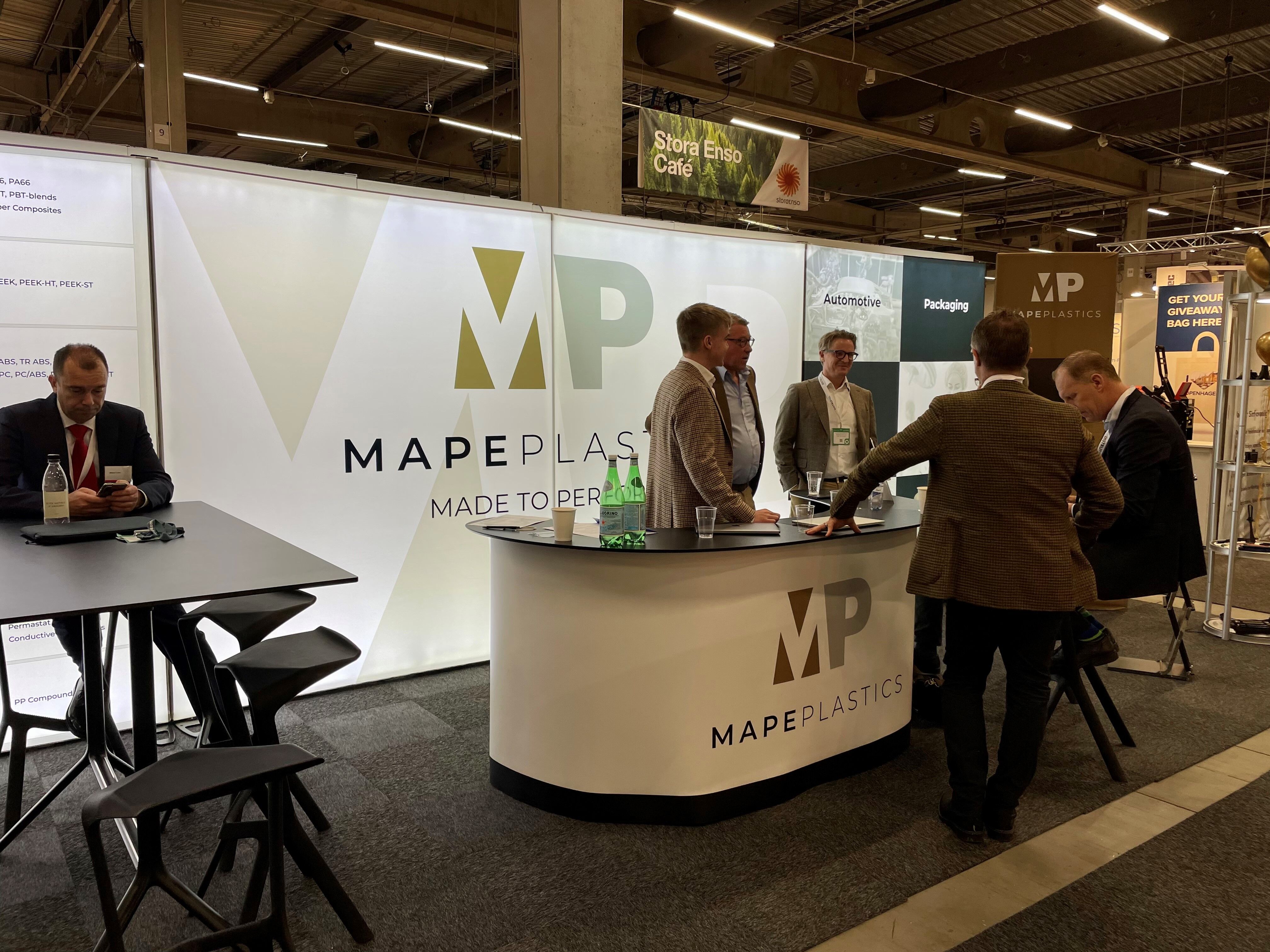 Are you satisfied with the result?
"We are very happy with our solution from Expand. We noticed that we really stood out at the exhibitions, with the great design and look as well as the functionality. Our stand also became a social meeting spot where we experienced a lot of great visits from both existing and new contacts," Magnus Waldenström, says Managing Director at Mape Plastics.
Learn more about Mape Plastics.