How to set up and ship
How to set up and ship
The Expand LinkWall units (banner stand type of products) are connected with the flexible linking graphic panels in between, using a magnetic solution. The flexible linking graphic panel has a rubber profile, which enables you to create a curved shaped configuration. Combine as many units and linking graphics as you like to create your Expand LinkWall configuration.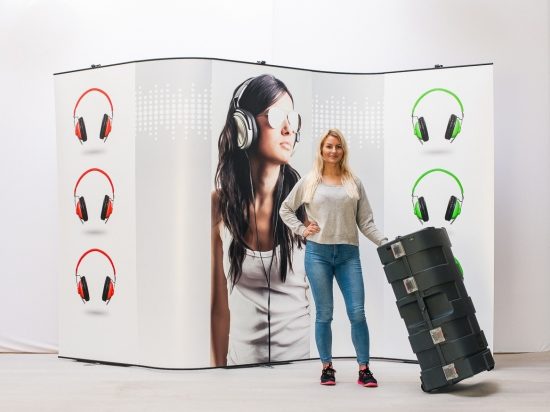 The Expand PodiumCase
The Expand PodiumCase is a hard case on wheels that you can turn into a counter. In this you can fit:
3 Expand LinkWall units with panels and 2 flexible panels (23 5/8").
You can also fit 3 spotlights, a table top and inner shelves for the counter.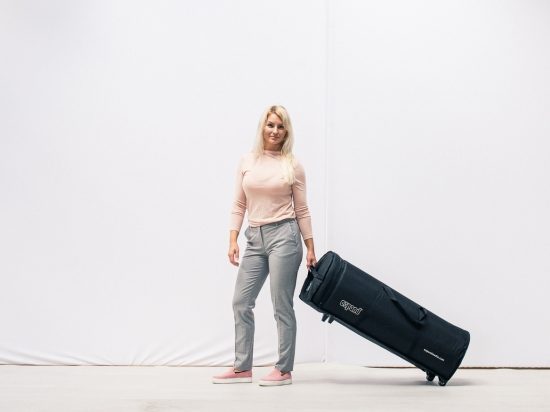 Nylon bag
In the nylon bag on wheels you will fit:
3 Expand LinkWall units with panels, 2 flexible panels (60 cm or 27 cm) and 3 spotlights.