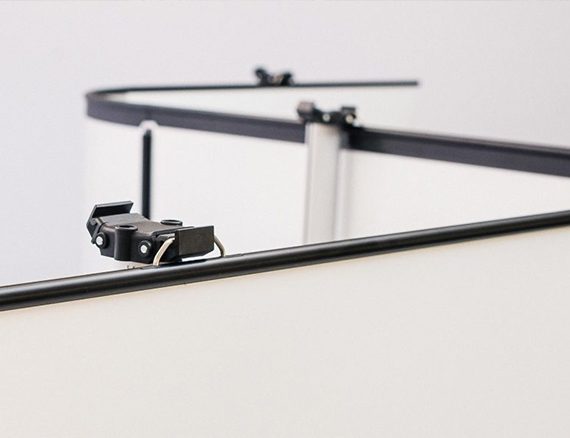 Expand LinkWall System
Expand LinkWall System
A flexible display system
With this display system you are able to adapt both size and shape from one occasion to another, depending on the floor space. You are able to create an organic shape one time, an L shape stand the next or as separate banner stands on a smaller event or sales activitiy.

Linking graphics allow for the same configuration to be varied almost endlessly. A great display system for exhibitions, road shows and sales activities in all sorts of environments.
Highlights
A flexible display system
Adapt the size and shape depending on location
Configuration can be varied almost endlessly

What is the Expand LinkWall?
It is a patented solution with a combination of Expand LinkWall units (banner stand type of products) and flexible panels in between, connected with a magnetic solution .The flexible panels has a rubber profile, which enables you to change the shape of your wall. Combine as many as you like to create your Expand LinkWall configuration.

Available in 86 5/8" and 114 3/16" graphic height (total product height is 89 3/4" &101 5/8"). Width is flexible depending on how many units and linking graphics you combine.
Create a new configuration every time you use it
This flexible display system can be varied in size and shape. Create an L shape, U shape, a star island or triangle tower.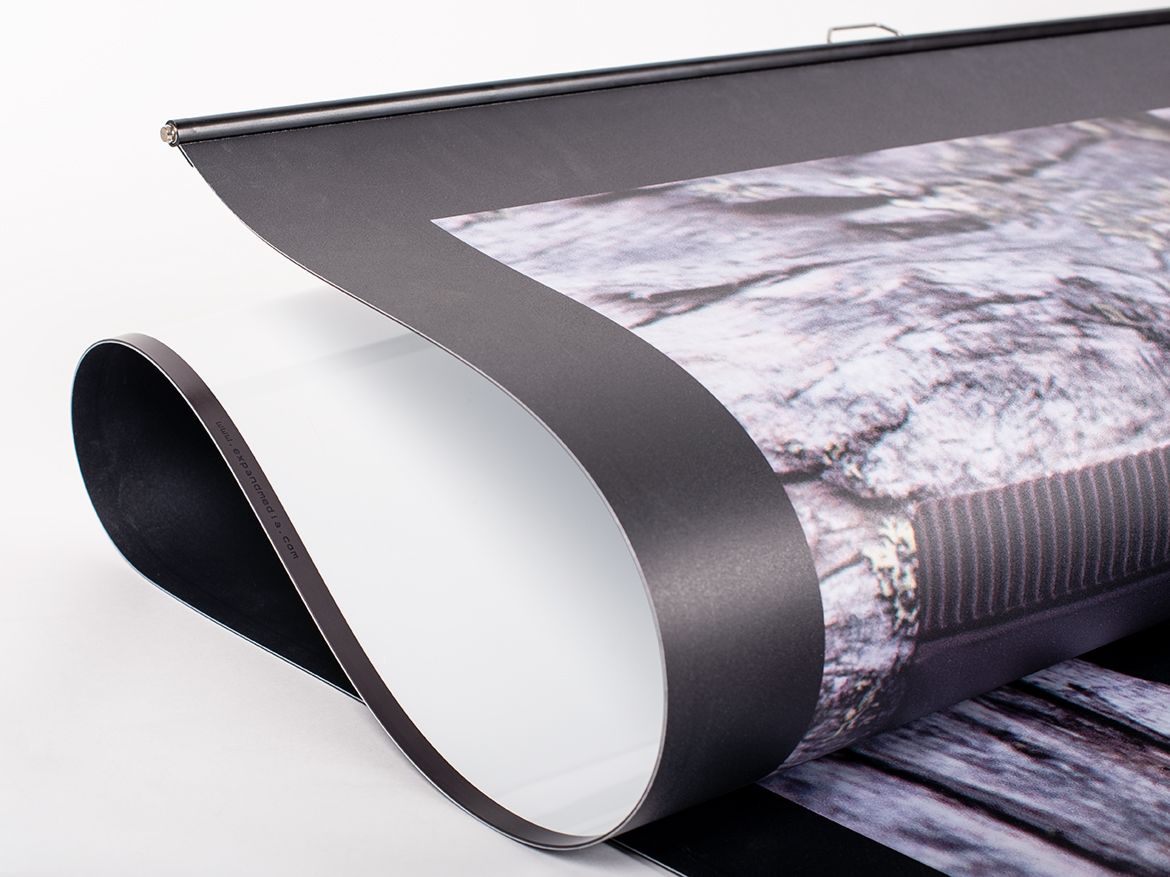 High quality graphic
Your graphic is printed on durable media with photo quality and anti-glare finish.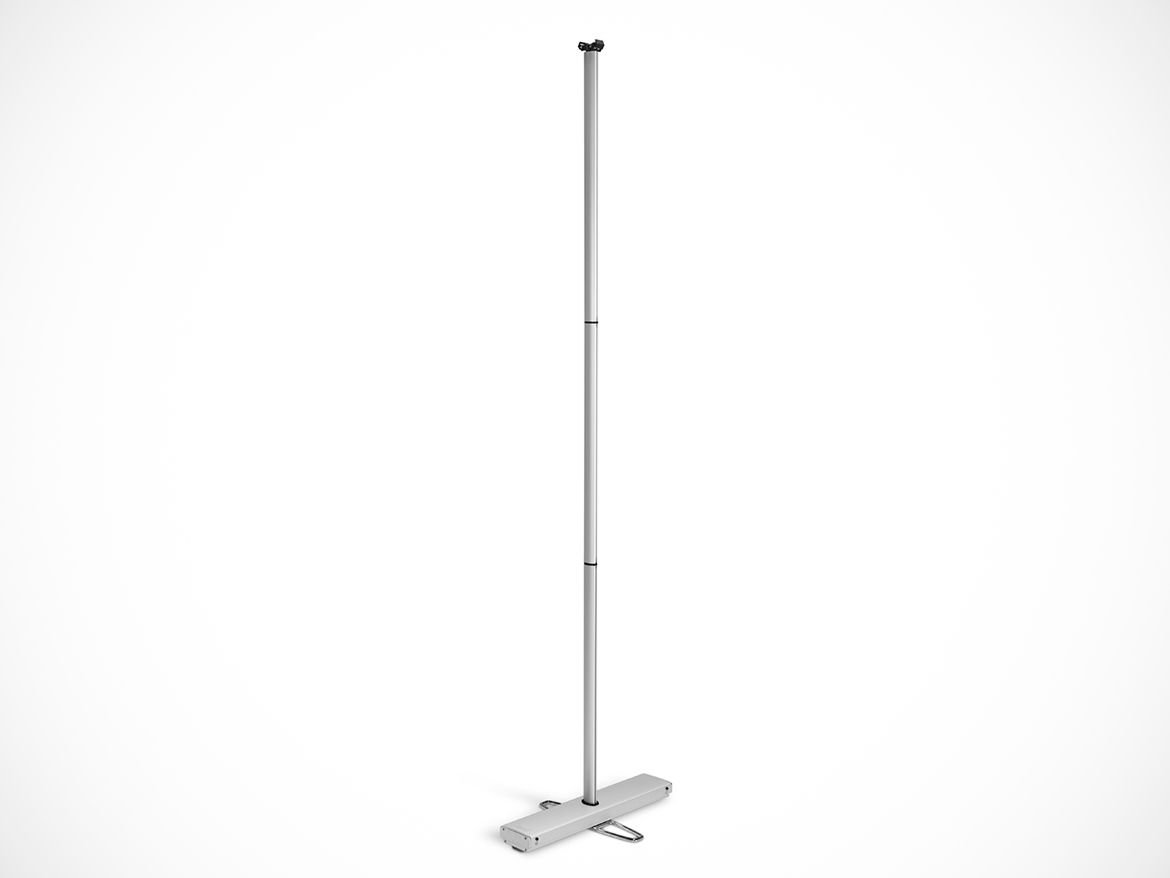 The banner stand unit
The banner stand unit, both the base and the pole, is made of aluminium.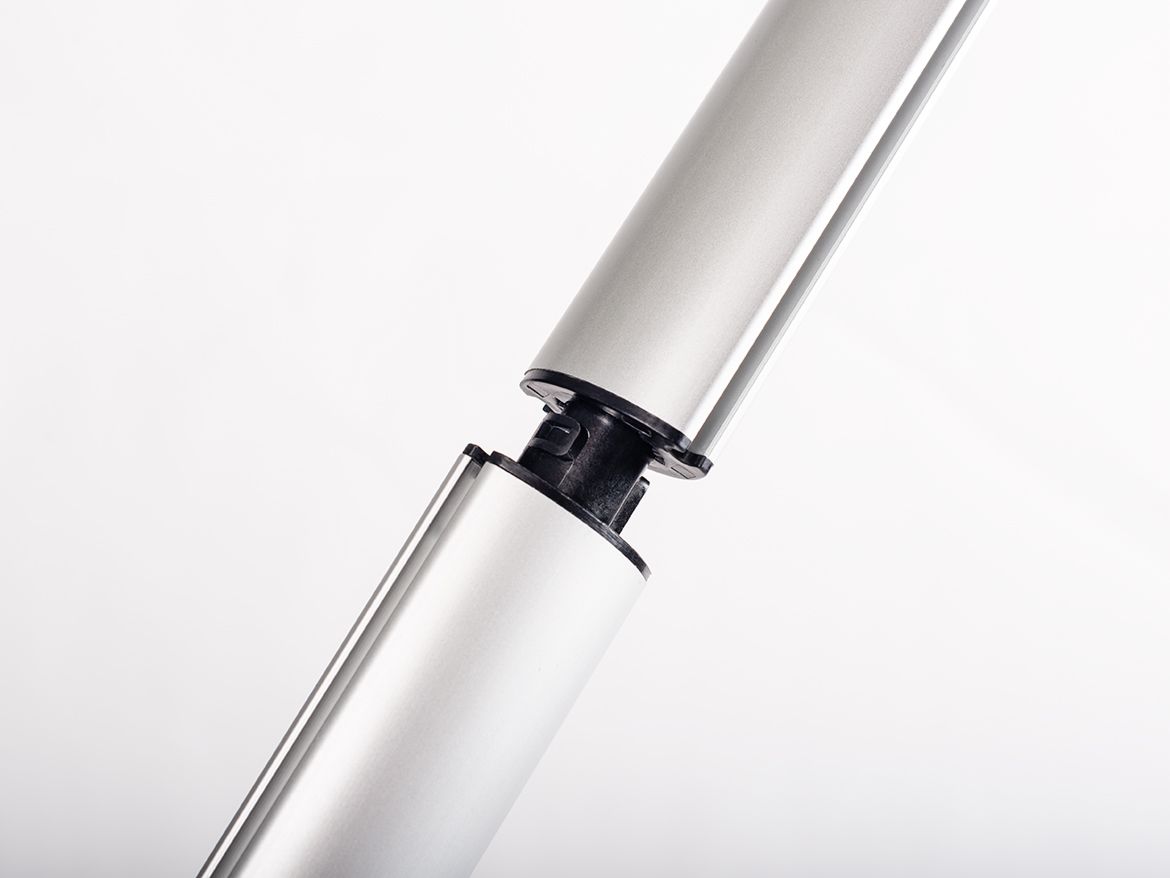 Twist to connect the pole parts
The pole parts are connected with a twist. Three pole parts are used for the 220 height and four for the 250 height.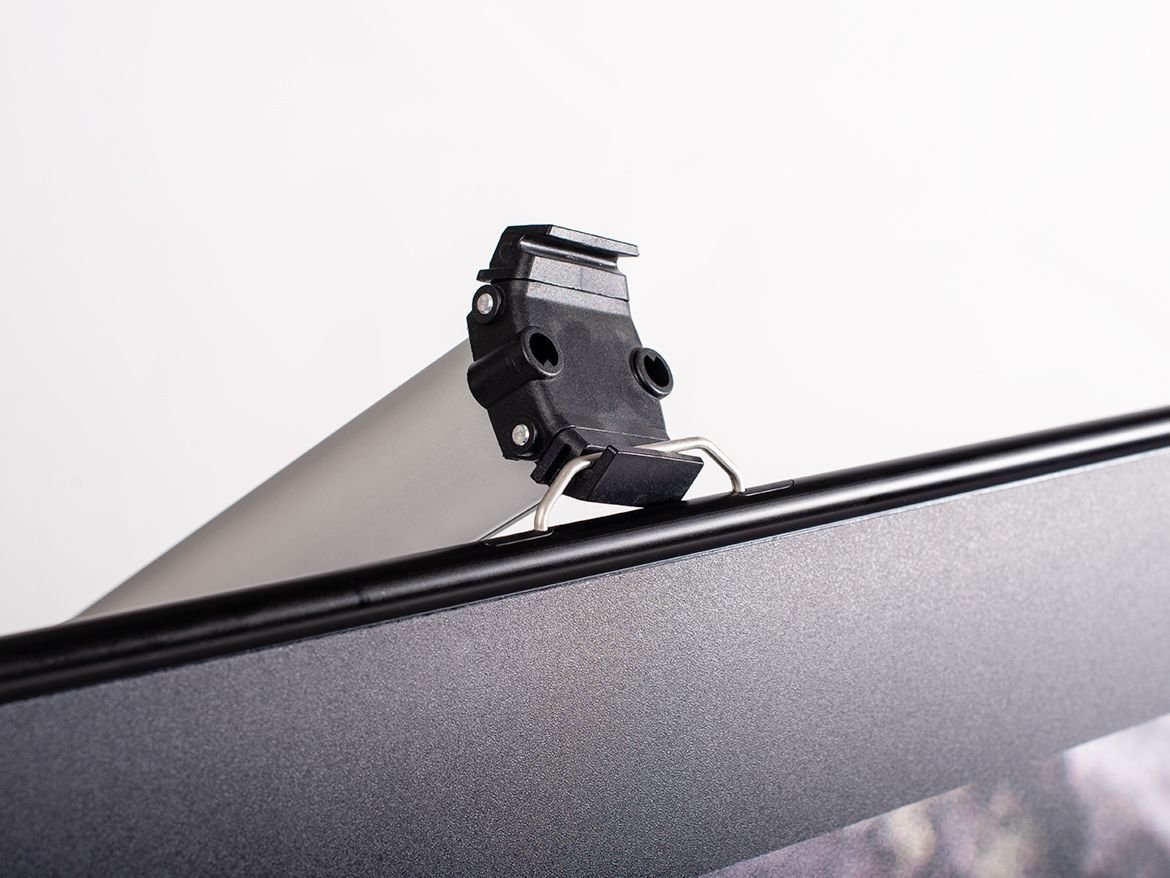 Fasten the graphic - top
Click the graphic to the top of the pole.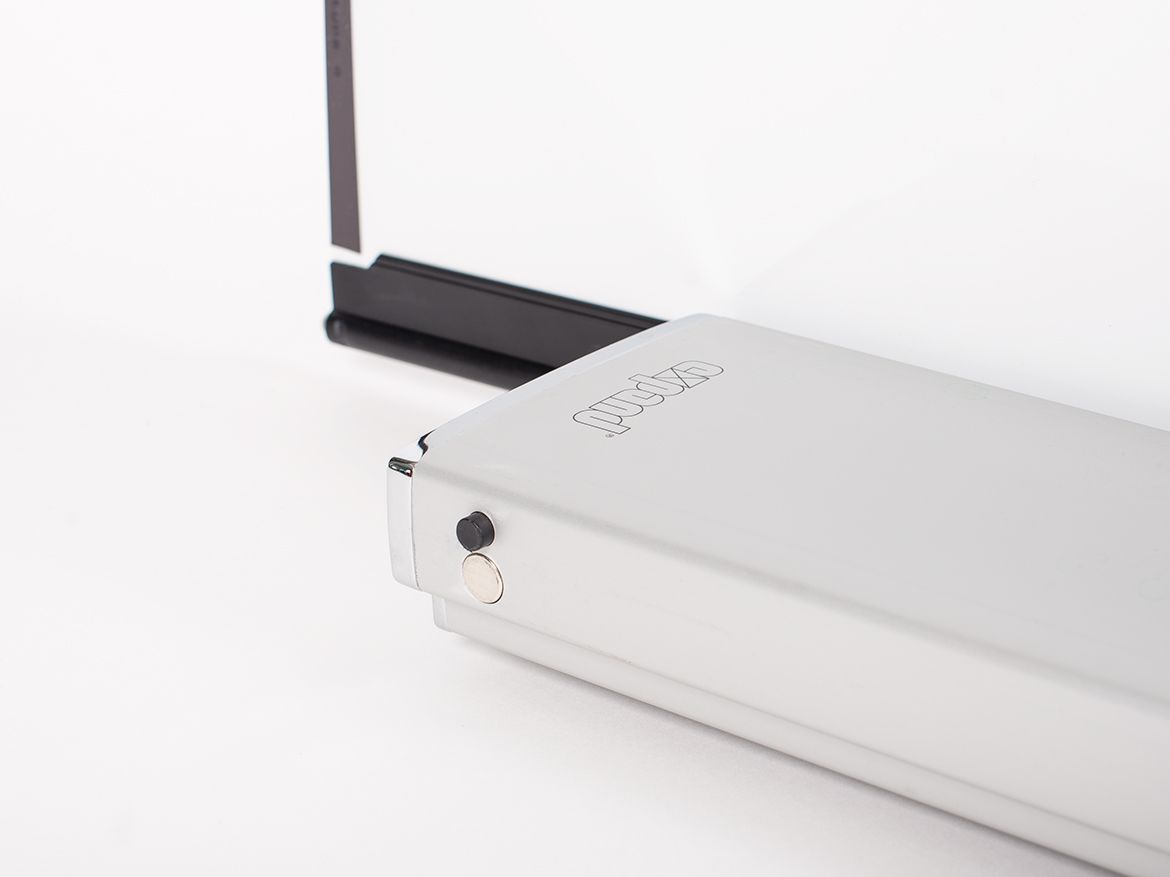 Fastening the graphic - bottom
Click the graphic to the magnet placed on the base.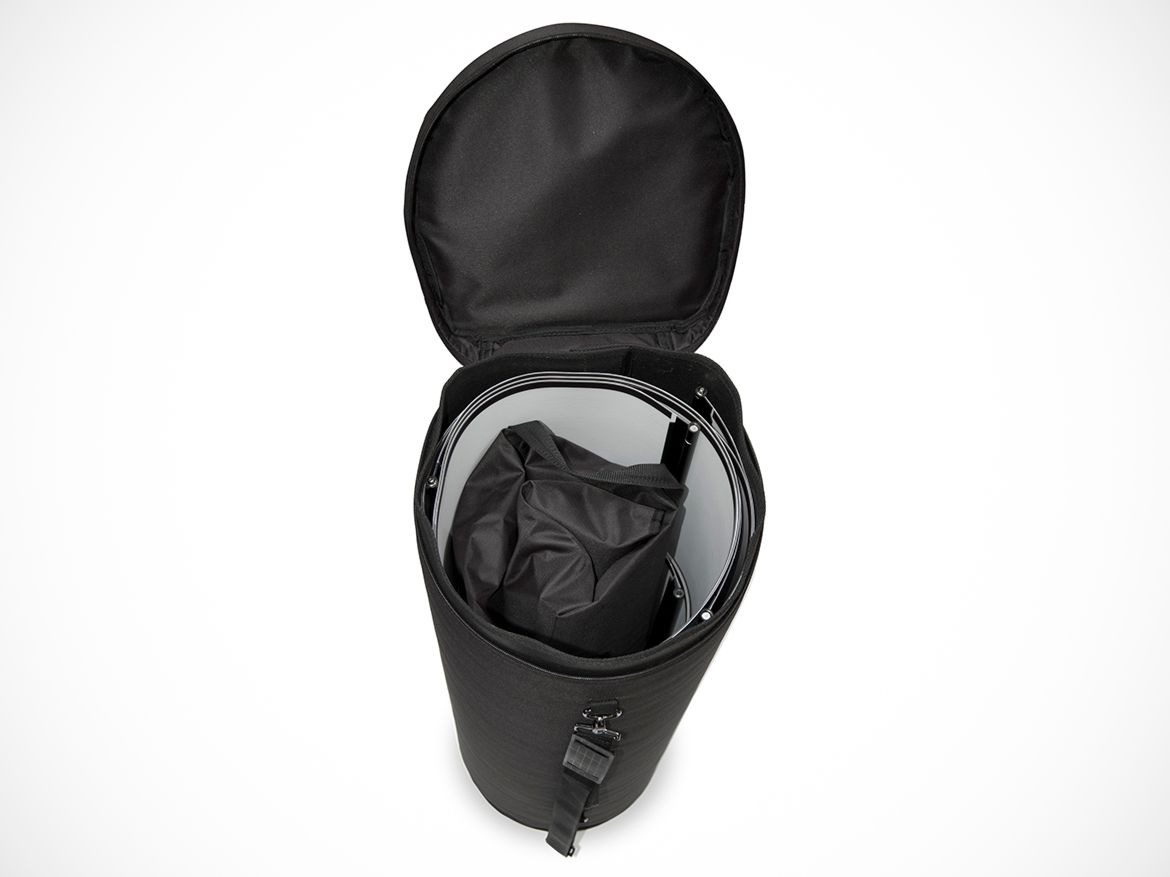 Soft bag for
Pack your flexible backwall in a nylon bag.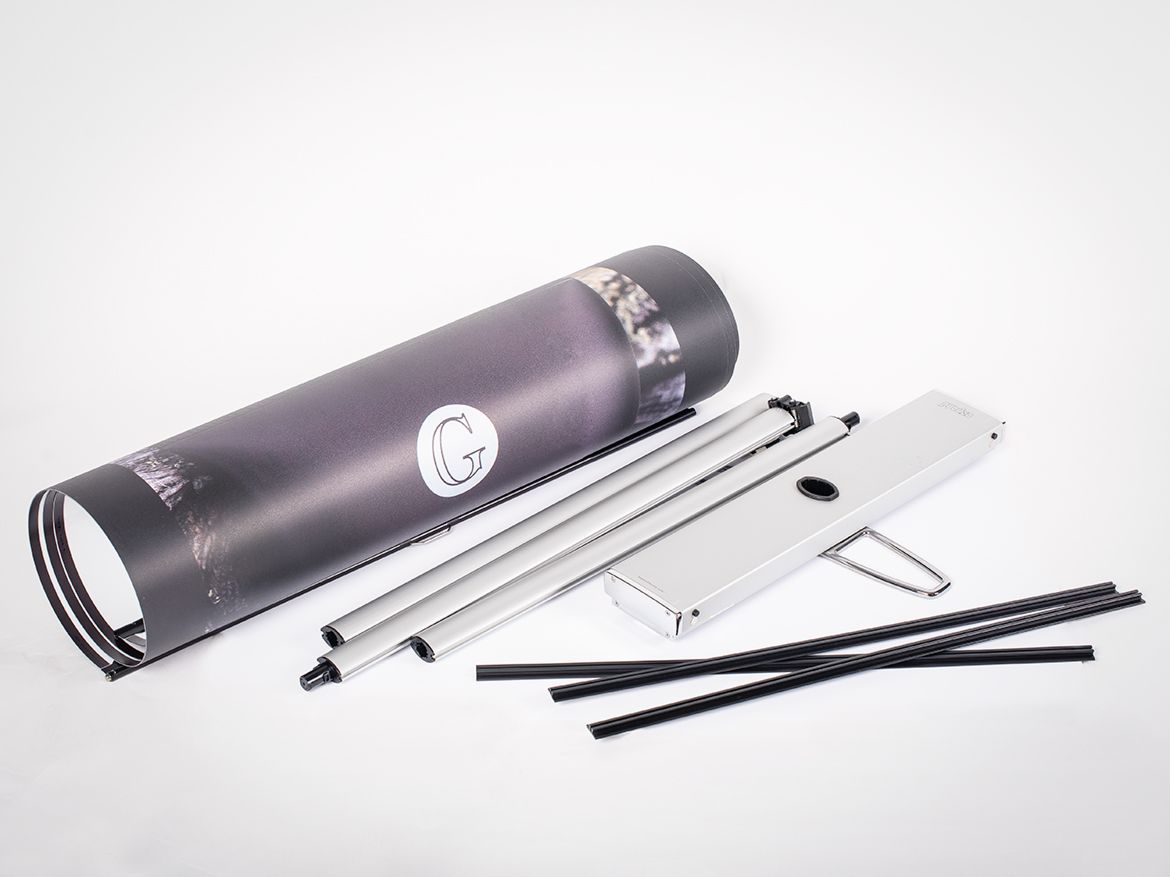 Parts included
Base, pole parts, magnetic strips and graphics.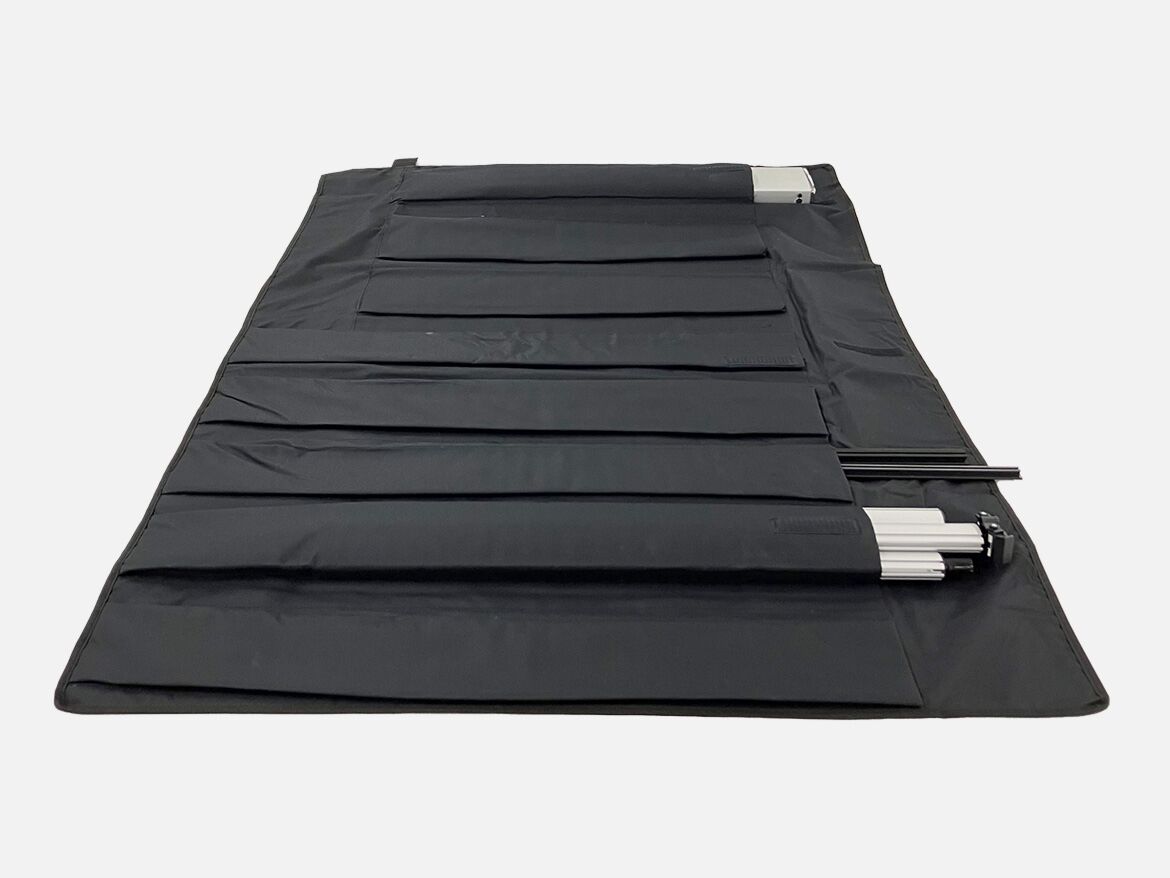 Bag for bases and support pole parts
Three units (bases and pole parts) fit into the inner bag.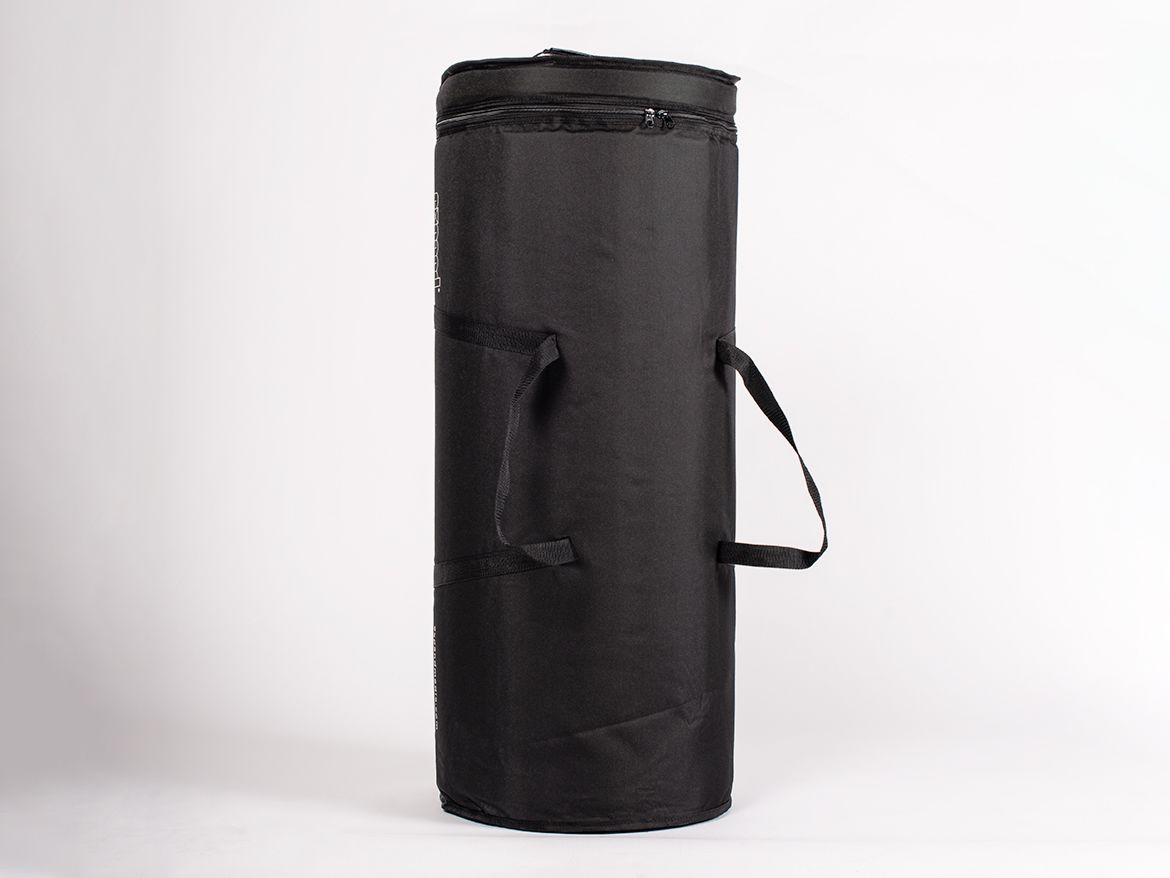 Pack in nylon bag
The backwall can be packed and transported in this nylon bag on wheels. Three banner stand units and two linking graphics fit into one bag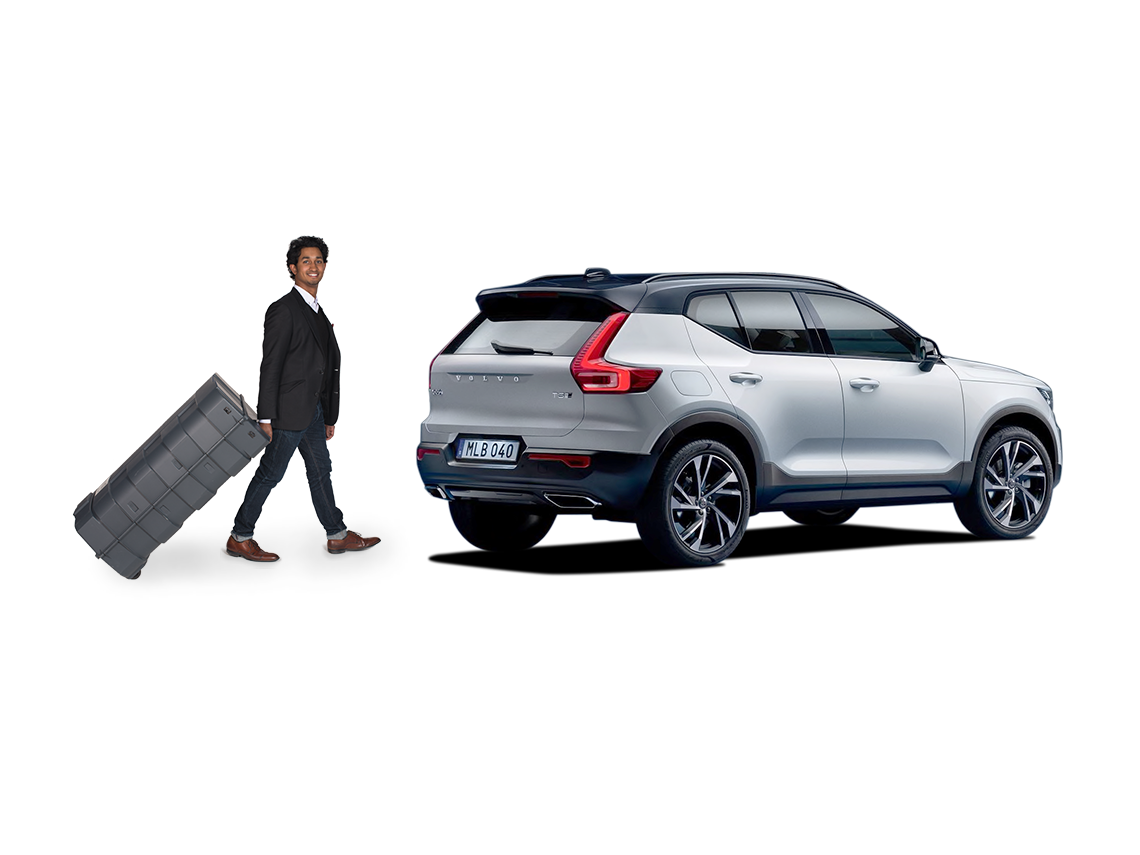 Pack in Expand PodiumCase
The backwall can also be packed and transported in the popular Expand PodiumCase, which is a hard case on wheels that can be turned into a spacious counter. Three banner stand units and two linking graphics fit into one Expand PodiumCase.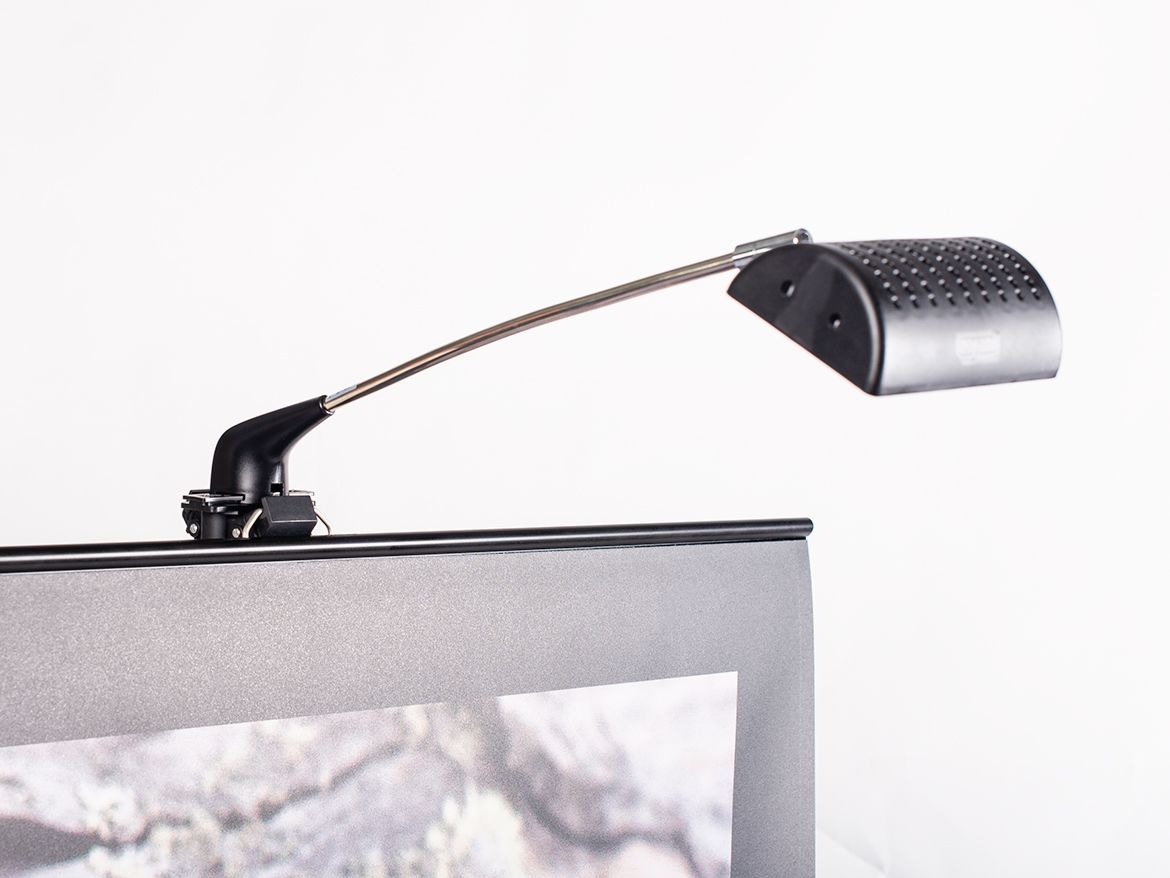 Add some light
Highlight your message with our LED spotlight, which is both environmentally friendly and cost-effective.
Add a small flat screen
Use our monitor holder to add a flat screen up to 4 kg to your backwall. It is attached to the pole of the unit (a small cut out of the graphic panel is needed). The monitor holder supports VESA-standard 75 & 100.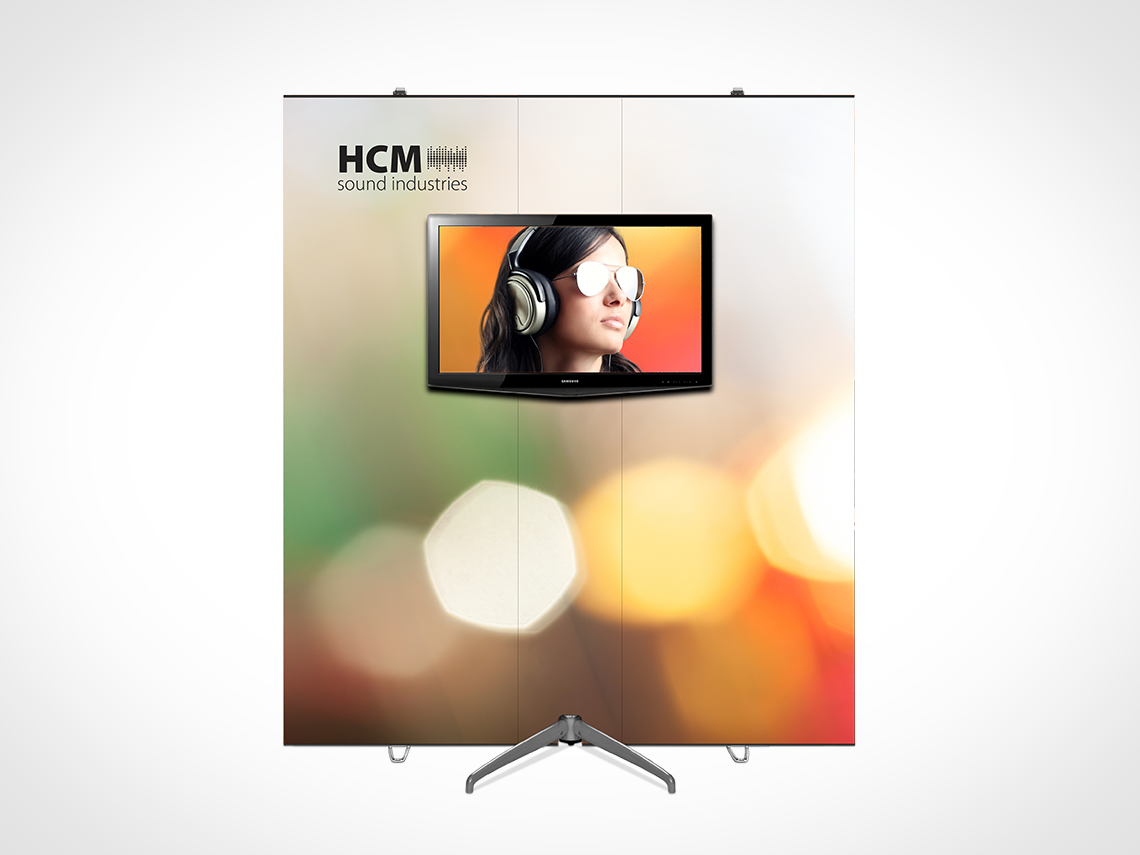 Add a larger flat screen
Use the Expand MonitorStand XL to integrate a large flat screen - up to 60", max 42 kg.. A cut out in the linking panel is needed. The monitor stand supports 200 x 200 standard up to 600 x 400 and can also be used free-standing.
See how the Expand LinkWall system is set up
Watch a short video on how easy it is to set up and how the linking graphics make the system flexible.
Facts
Instructions
Artwork templates