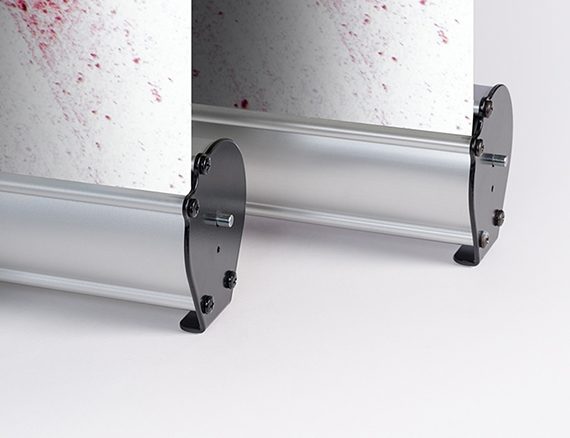 Expand PromoRollup
Expand PromoRollup
A cost-effective retractable banner - suitable for large volumes
Use this basic retractable banner stand for campaigns, product launches and on other occasions where you want to show your brand in multiple locations. A cost-effective choice that maintains high quality, durability and functionality.
Highlights
Cost-effective
Available in one size - width 33 7/16", height 78 3/4"
Delivered in a black nylon bag, no shoulder strap
Spotlight not available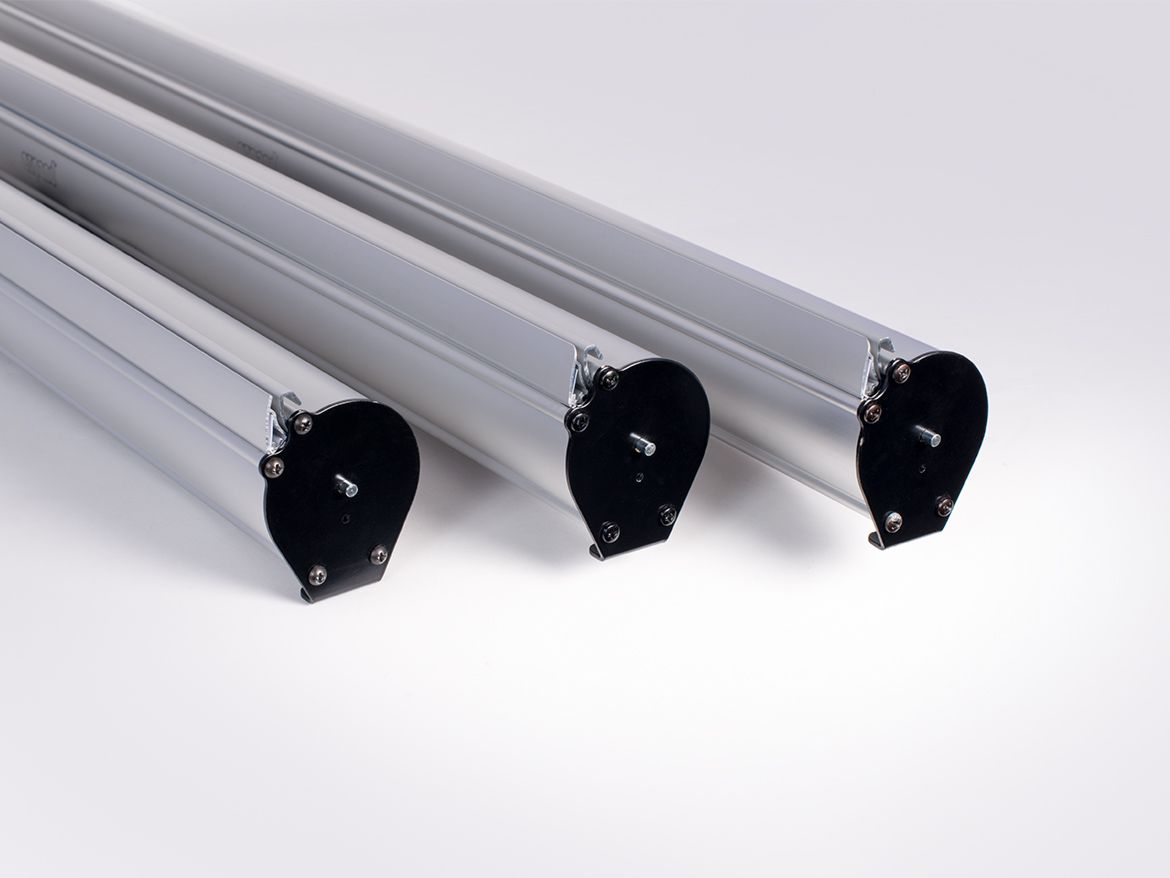 Suitable for larger volumes
For campaigns and product launches - a retractable banner stand suitable for a larger quantity.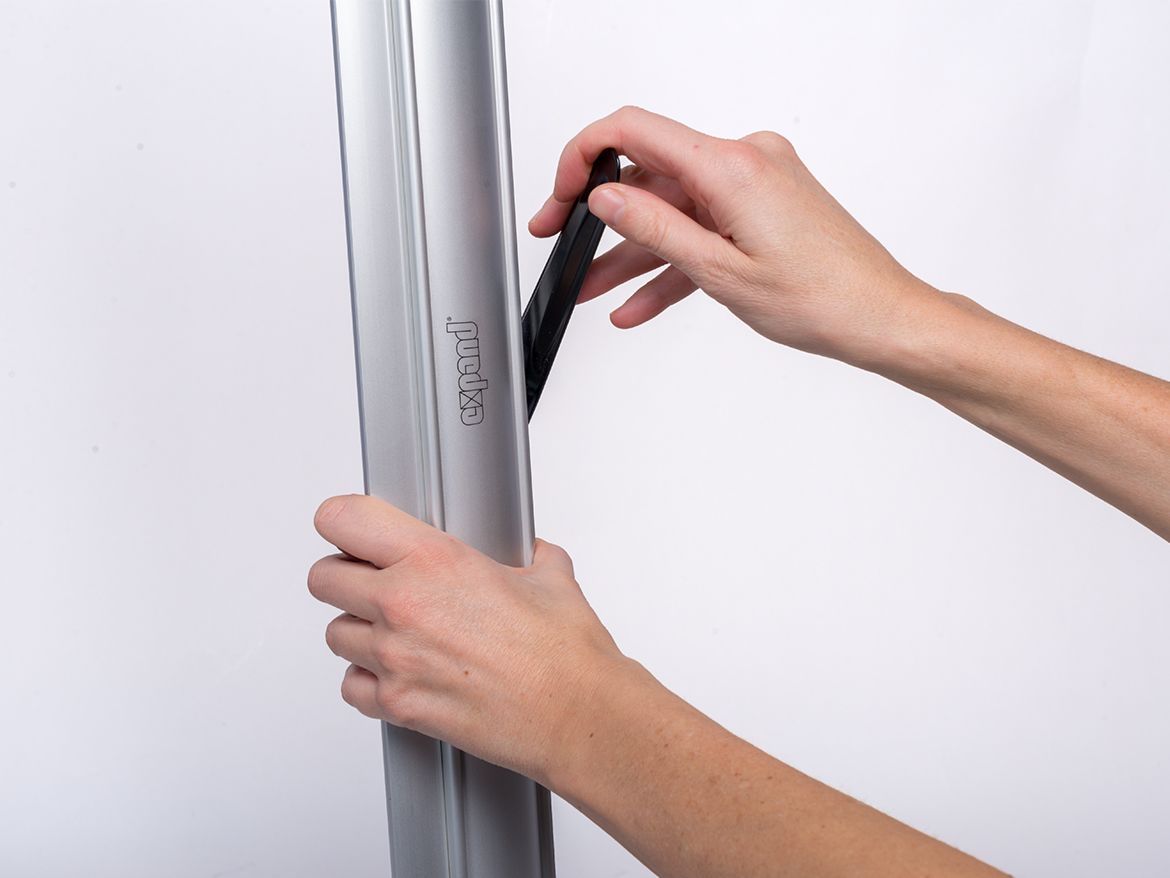 Comes with a support foot
A support foot for extra stability that you unfold when setting up your retractable banner.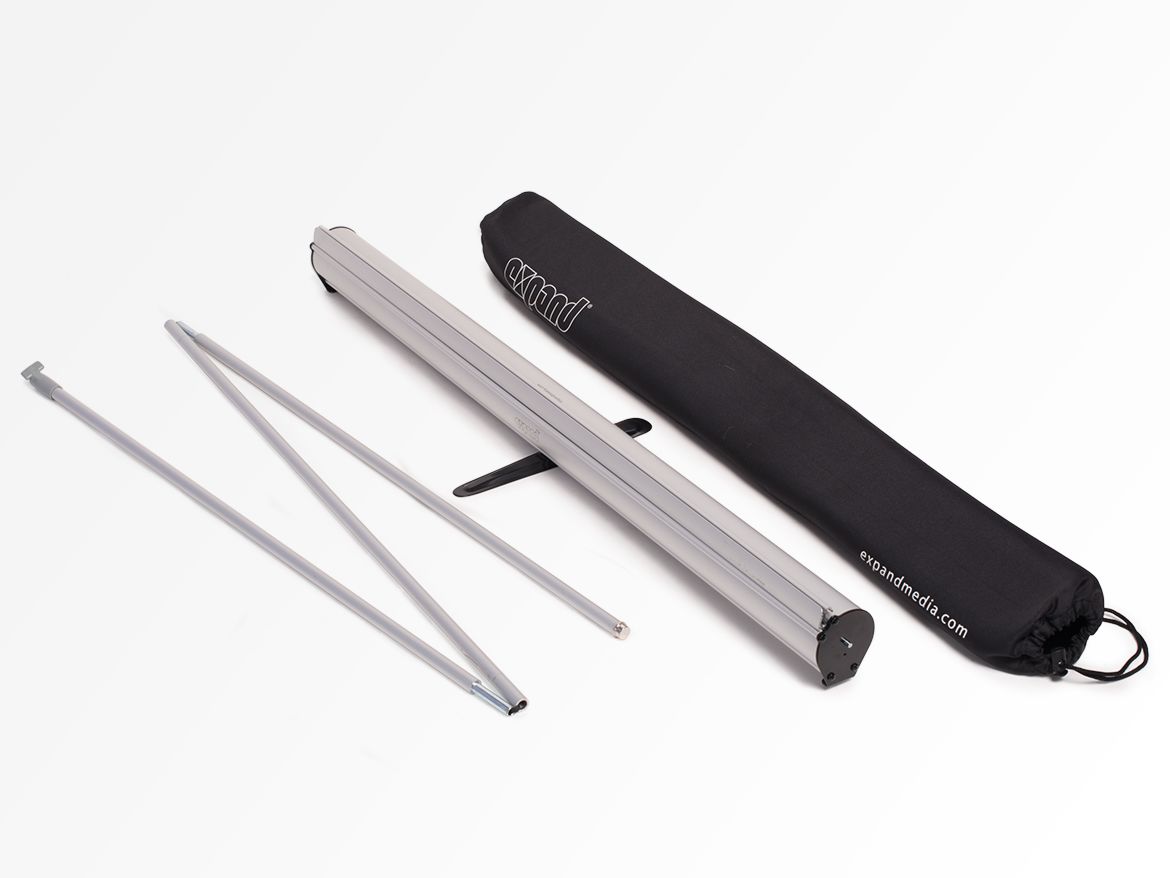 Parts included
Delivered in a black nylon bag without shoulder straps. The product comes with a 3 section pole.
Facts
Sizes & Weight
One size
Width: 33 7/16"
Height: 78 3/4"
Weight: 7.7 lbs.
Leaflets
Instructions
Artwork templates