Expand FabuFloor
Expand FabuFloor
A promotional floor mat for additional branding
Create the ultimate setting for your convention hall, showroom or lobby with an image or your company logo printed directly onto this great floor mat. Expand uses HD Dye Sublimation to embed your image into the material, for super detailed graphic definition, perfect for words or logos. Your image is attached to a non-slip rubber backing, making it perfect for light to medium foot traffic areas, or for short term use. It is simple to roll up and store in our custom carrying case if you need to take it on the road.
Highlights
Comes in a variety of sizes, MAX width 10'
The MAX length is up to 20' -call if over 20' is required
Can be custom cut to any shape
Custom size carrying case available
Non-slip rubber backing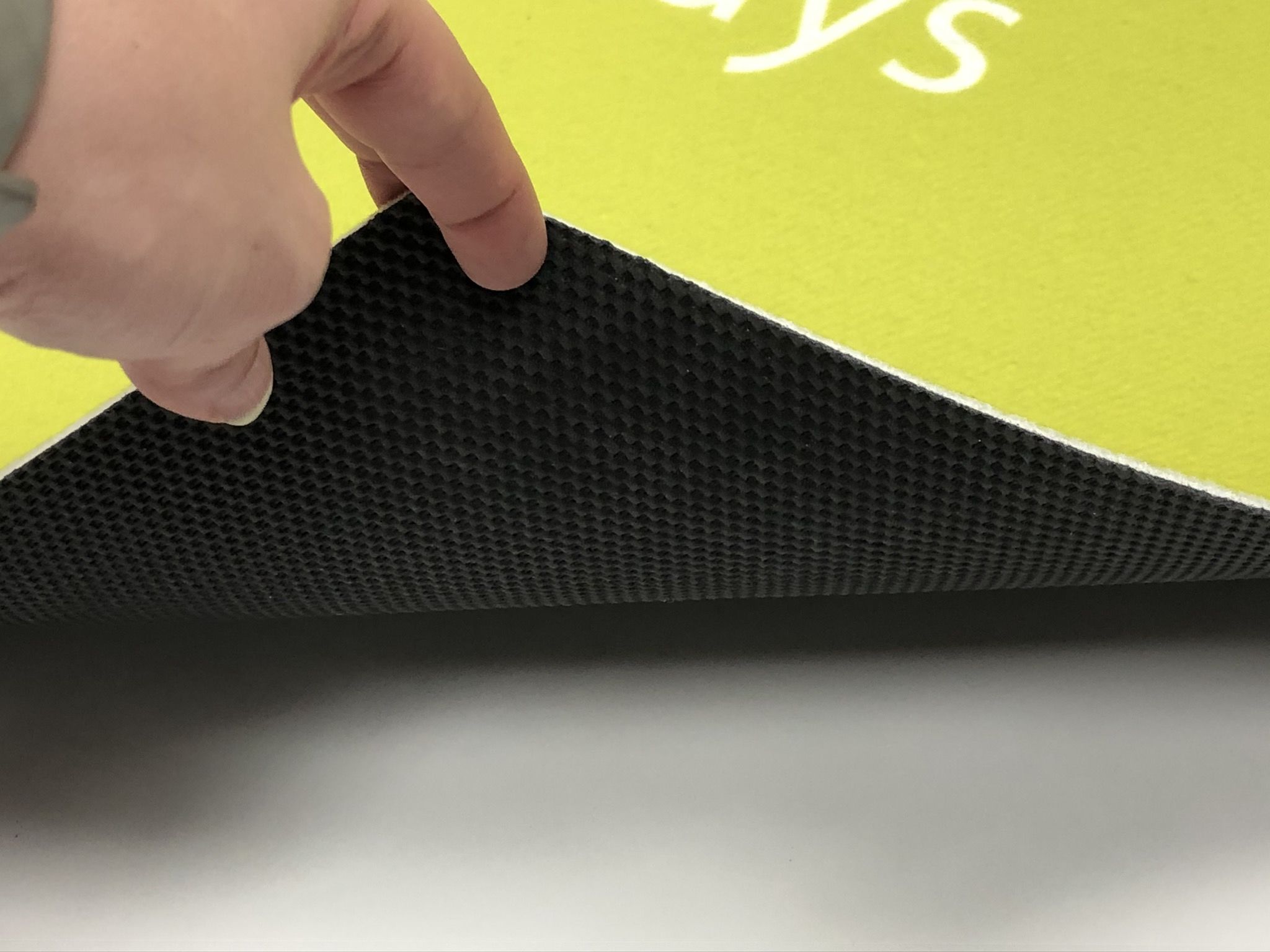 Non-slip rubber backing
Place on a hard surface or low-profile carpet. Not reccomended for plush, high profile carpets.
Alternative to FabuFloor
In addition to the Expand FabuFloor, Expand also offers permanent or semi-permanent floor decals. Indoor or outdoor compatible. Custom sizes and shapes avialable. Use for informational purposes, sales promotions, games, scenery and more. For more information please contact Expand.