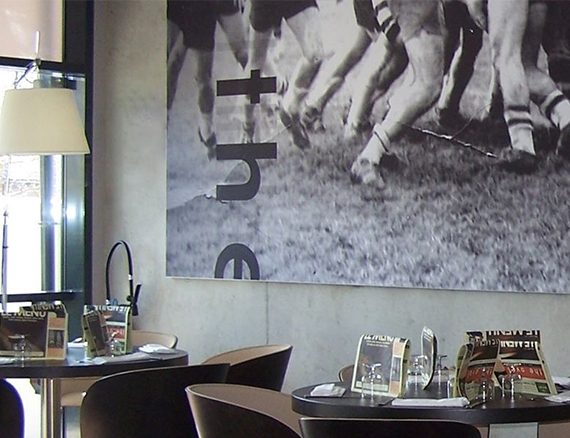 Wall frames
Wall frames
Wall frames
Slim frames with fabric print for walls
A slim and lightweight frame used in shops, offices & restaurants. Attach it to the wall and just exchange the graphic when you want to communicate a new message or image. Printed on fabric with dye sublimation technique that results in intense colours and eliminates reflection.

Highlights
Aluminium frames in different sizes
Fabric print with Silicon Edge Graphic
Easy to exchange graphic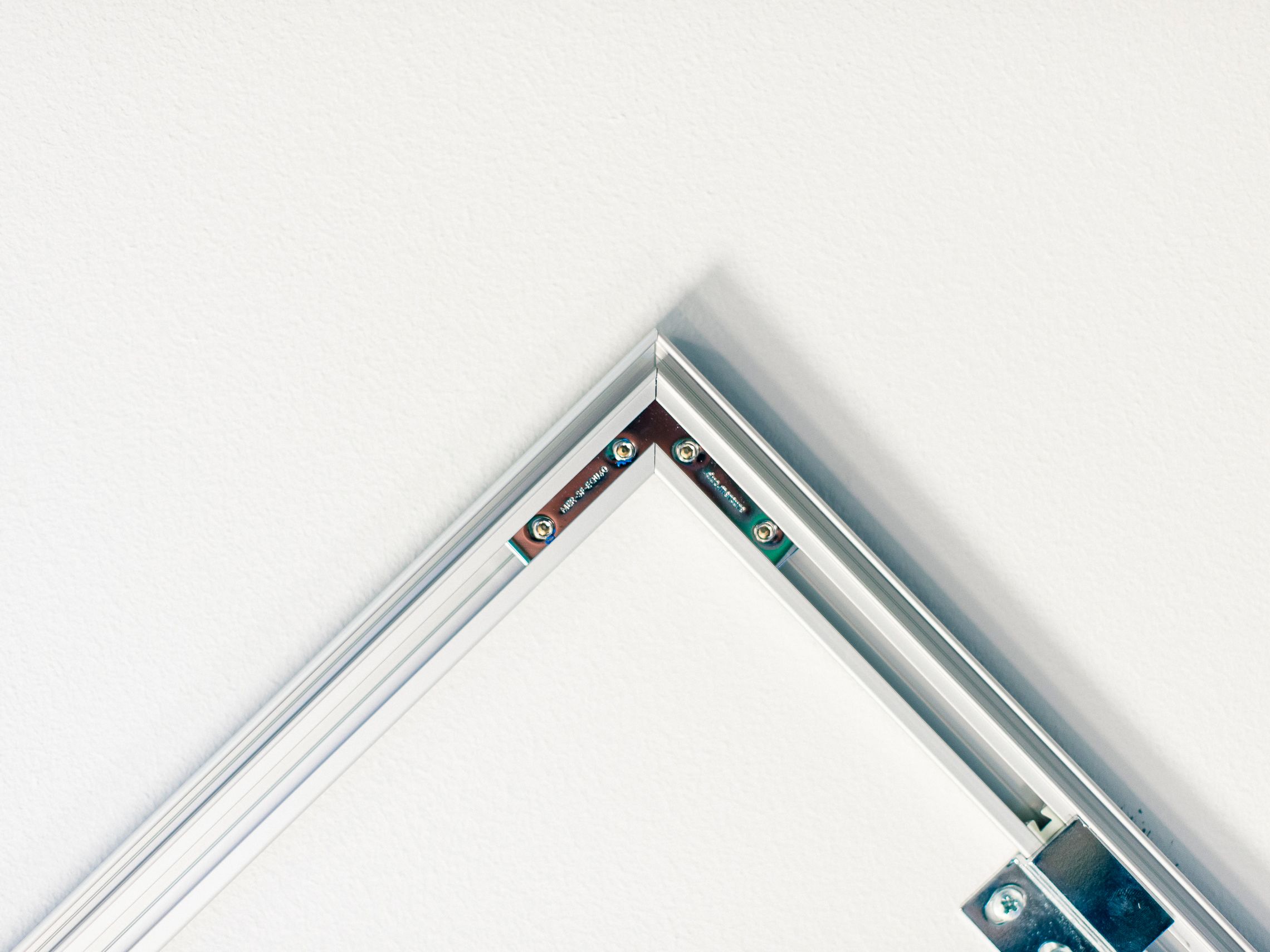 Aluminium frames
Just connect the four aluminium profiles to create the frame.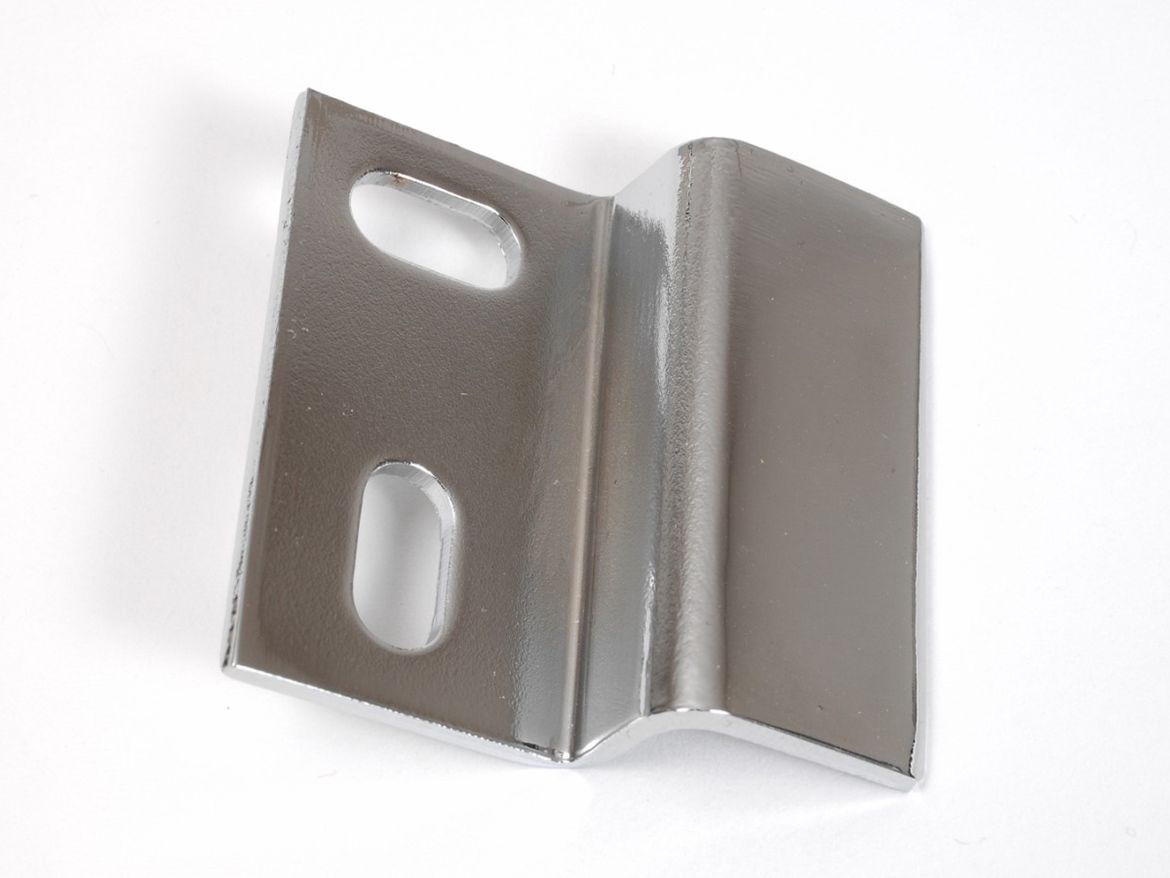 Wall frame brackets
The brackets are attached to the frame. Then use a screwdriver to mount to the wall (screws included).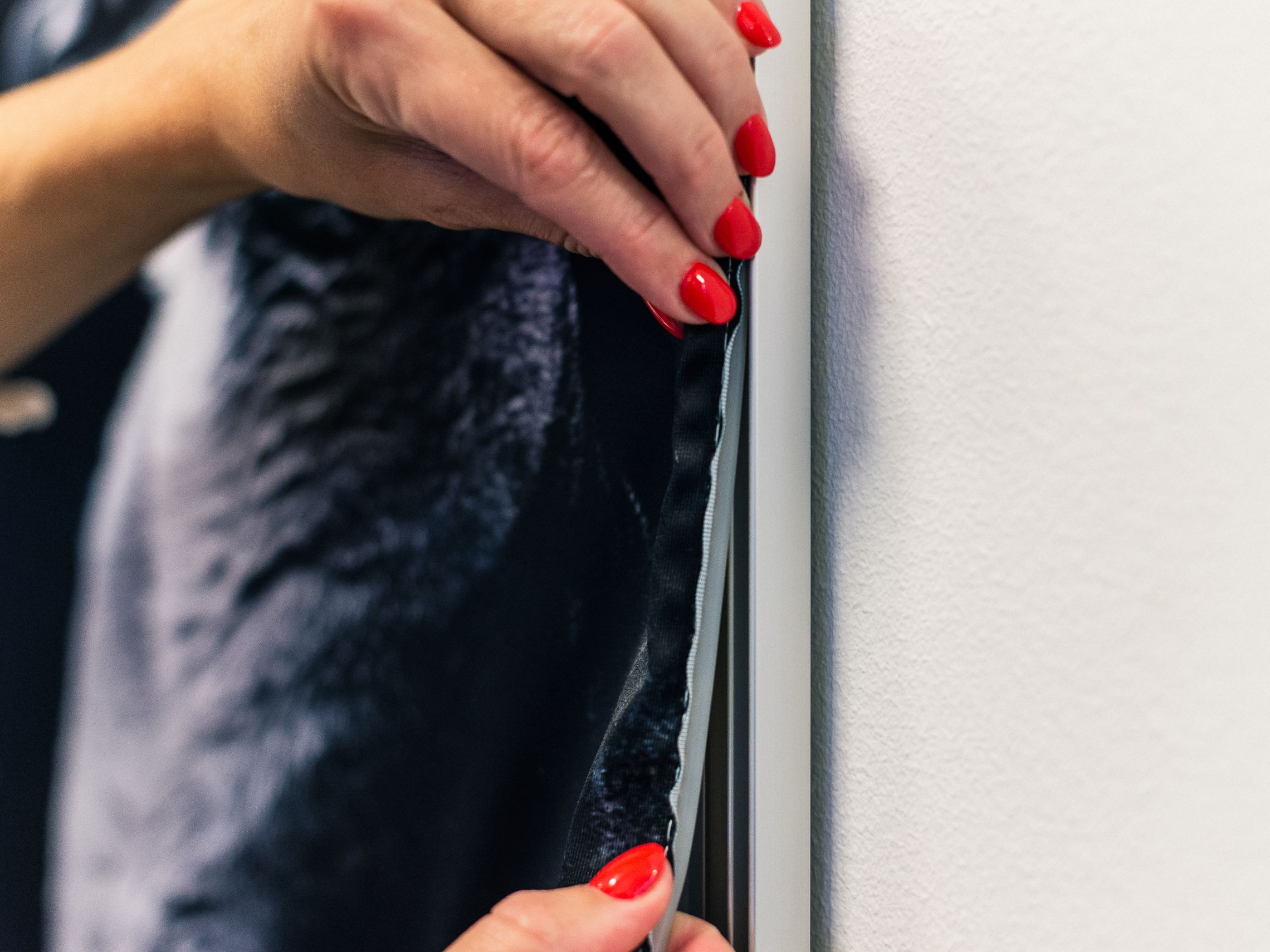 Fabric print with silicone edge
The fabric has a thin silicone strip sewn directly to its edges. Just insert the strip into the groove of the frame and the graphic is stretched to a smooth surface.
Enhance your image with light
With a light box for walls your message stands out even further. Perfect for retail enviornments such as stores and malls and also for office spaces. The print is easy to update, just remove if from the frame and add the new one.