A modular and flexible stand solution
A modular and flexible stand solution
Evolabel wanted to make an impact with 318 cm tall back walls, storage space and an integrated TV monitor in their stand solution.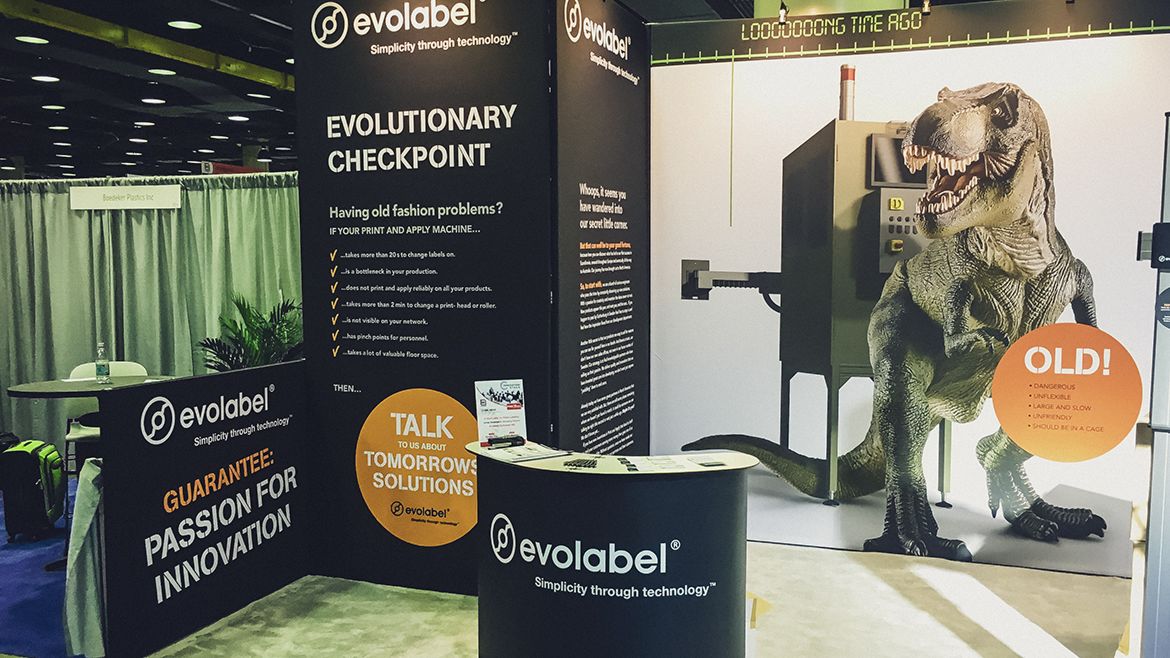 Evolabel (Autolabel AB), a company that develops and manufactures the latest evolution print and apply machines for automatic labelling in automated production, attends several exhibitions every year. As the stand layout and floor space can vary from time to time, a flexible and modular solution was essential.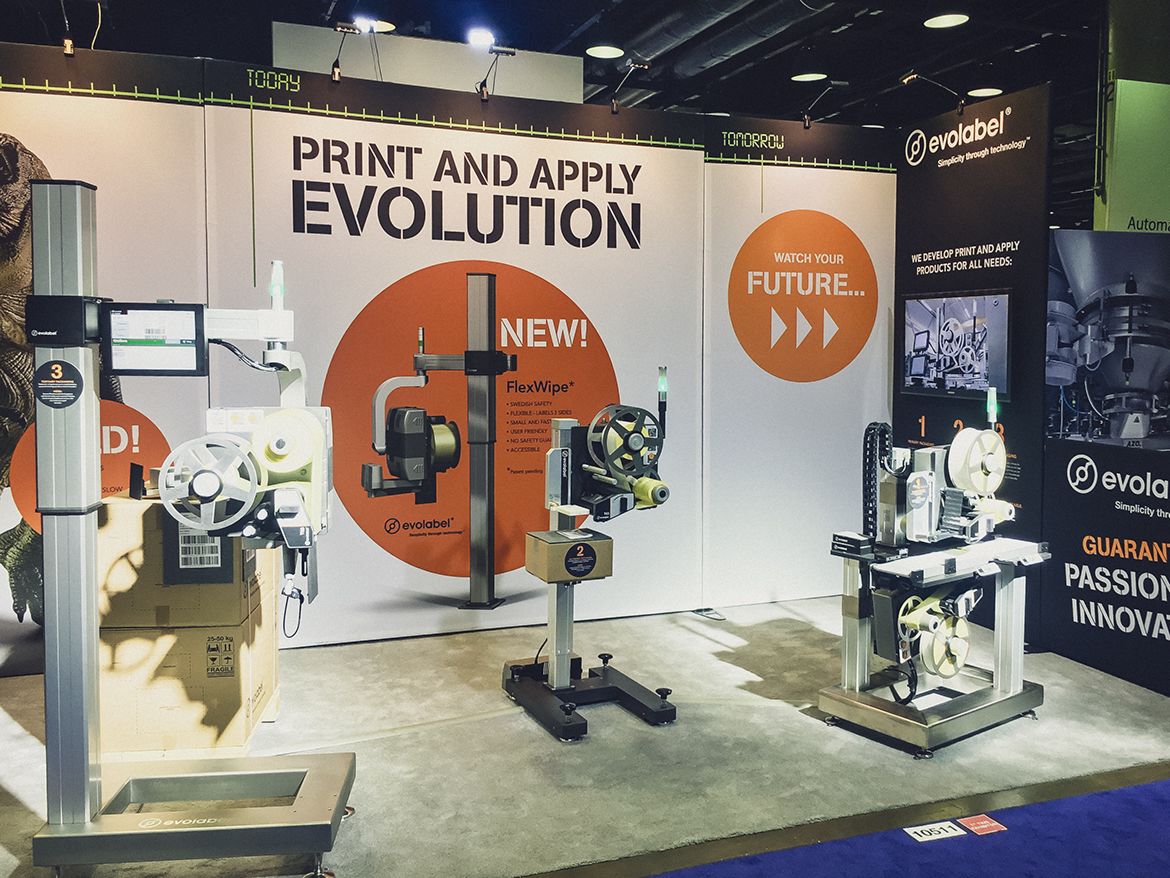 The modular system Expand GrandFabric was the perfect solution
Our Areas Sales Manager suggested the Expand GrandFabric System. This portable and modular all-round display solution, has a lightweight aluminum structure that is covered with high-quality fabric print and can be configured in size and shape every time it is used.
The modules, straight and curved, can be connected to one another, which makes it easy to create a perfect exhibition stand for each occasion. Accessories such as table, shelves, monitor and brochure holders are also easily added.
The modules Evolabel choose
Evolabel decided to go for two 294x318 cm modules, six 147x318 cm modules, two 147x120 cm modules, a monitor holder and spotlights. The stand is stored and transported in our Expand PodiumCase, a smart transport box on wheels that turns into a counter (see picture above), and nylon bags.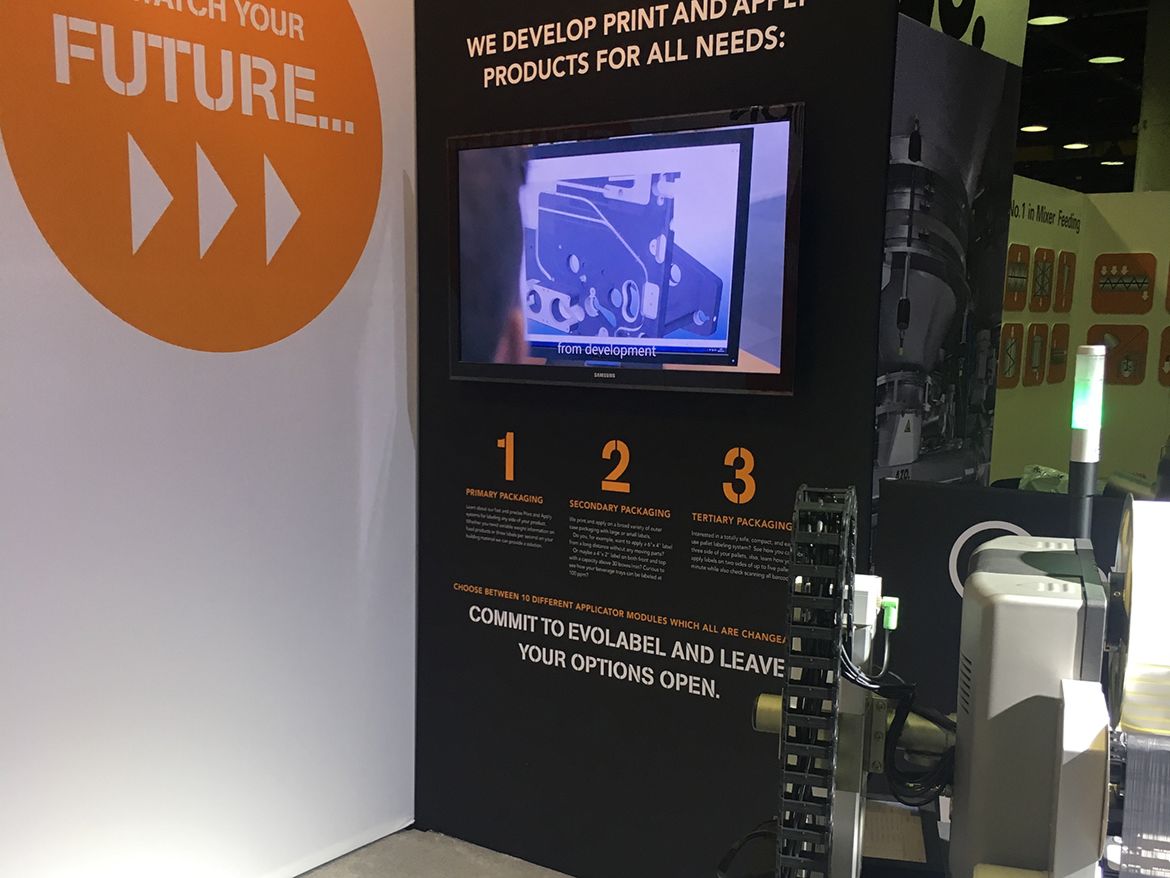 Easy to vary for future exhibitions
With this system, Evolabel will be able to create several different configurations, with or without storage, in different sizes and shapes at all their upcoming exhibitions and events.