Going back to the office - prepare to make your workplace Corona safer
Going back to the office - prepare to make your workplace Corona safer
Take the necessary safety measurements for going back to working at the office. Make it more Corona safe to protect your employees and visitors.

Divide your office space with temporary walls between the work stations, making sure that there is a safety distance between your employees. Add sneeze guards on tables in meeting rooms and in the lunch room. Place a free-standing hand sanitizer stand by the entrance to make sure that people enter the workplace with clean hands.
With temporary and collapsible wall modules you can easily divide the office space into different areas to make it more Corona safe. Our modules can be customized after your specific needs and branded with your company logo and colour. This is a part of our modular wall system meaning that all modules can be connected and reused in almost endless variations.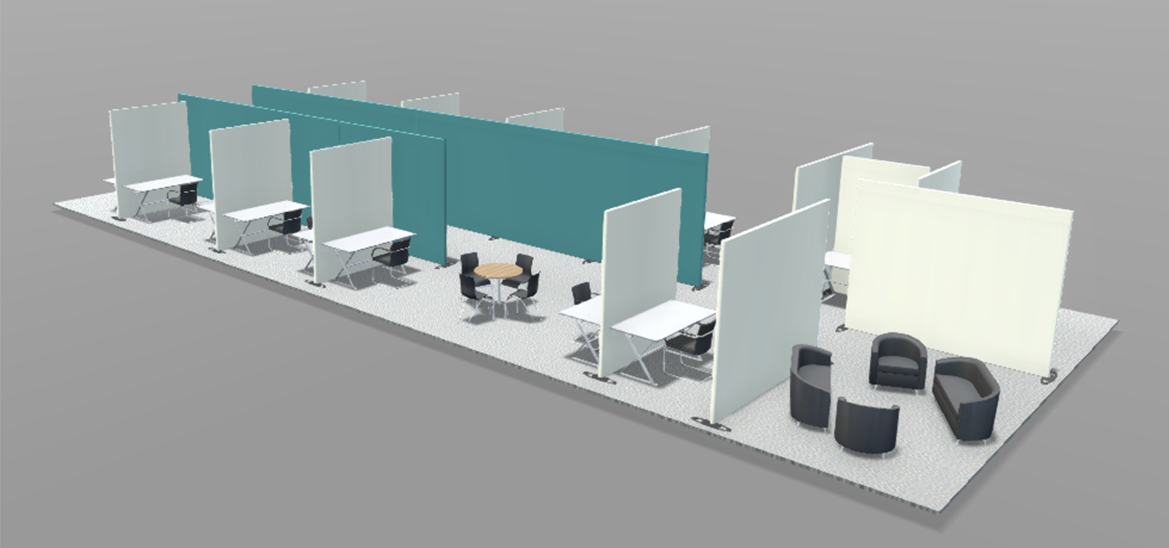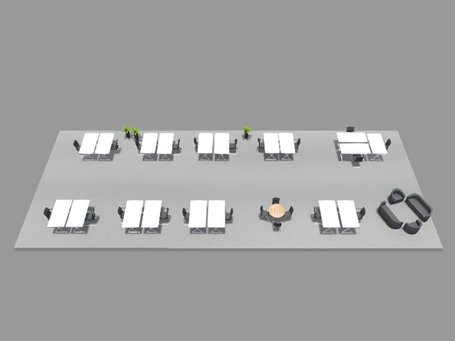 Before
Many workplaces are open plan offices and when planning to go from working from home to start preparing for returning to the office, there may be a need to divide your office space.
After
Add walls to divide your office space - between work stations, between groups of desks or other areas. The walls can easily be moved, used separately or connected to create longer walls.

Available in different sizes and may also be ordered with customized sizes.

See the differet wall modules

Reuse the walls for events later on
Reuse them as separate backwalls or as an event and exhibition stand later on. It's easy to update your print or change between prints.
The walls are made of an aluminium frame parts that you just click togheter. Then pull over the fabric print like a pillow case. Close it with the zipper and add the stabilizing feet.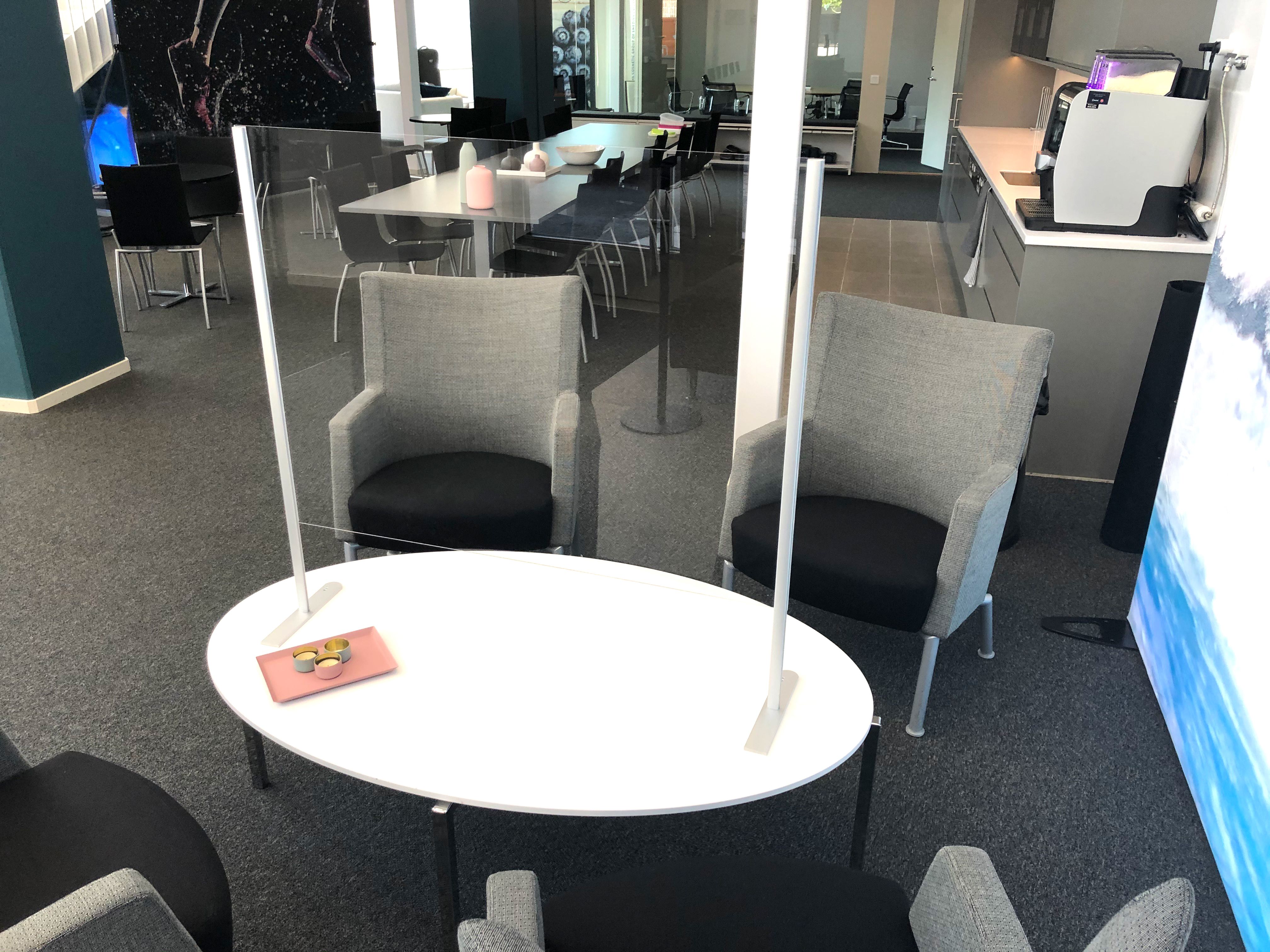 Sneeze guard for table
Put a sneeze guard on your table to make your internal meetings, customer meetings or coffee breaks more Corona safe.
It is made of acrylic glass (plexi) 3-5 mm thick with aluminium profiles and feet. Can be installed with or without a gap in the bottom. Delivered in a flat pack
Sneeze guard in your lunch room
Place sneeze guards on the kitchen table or lunch room table to protect your employees and make it more safe to have lunch together.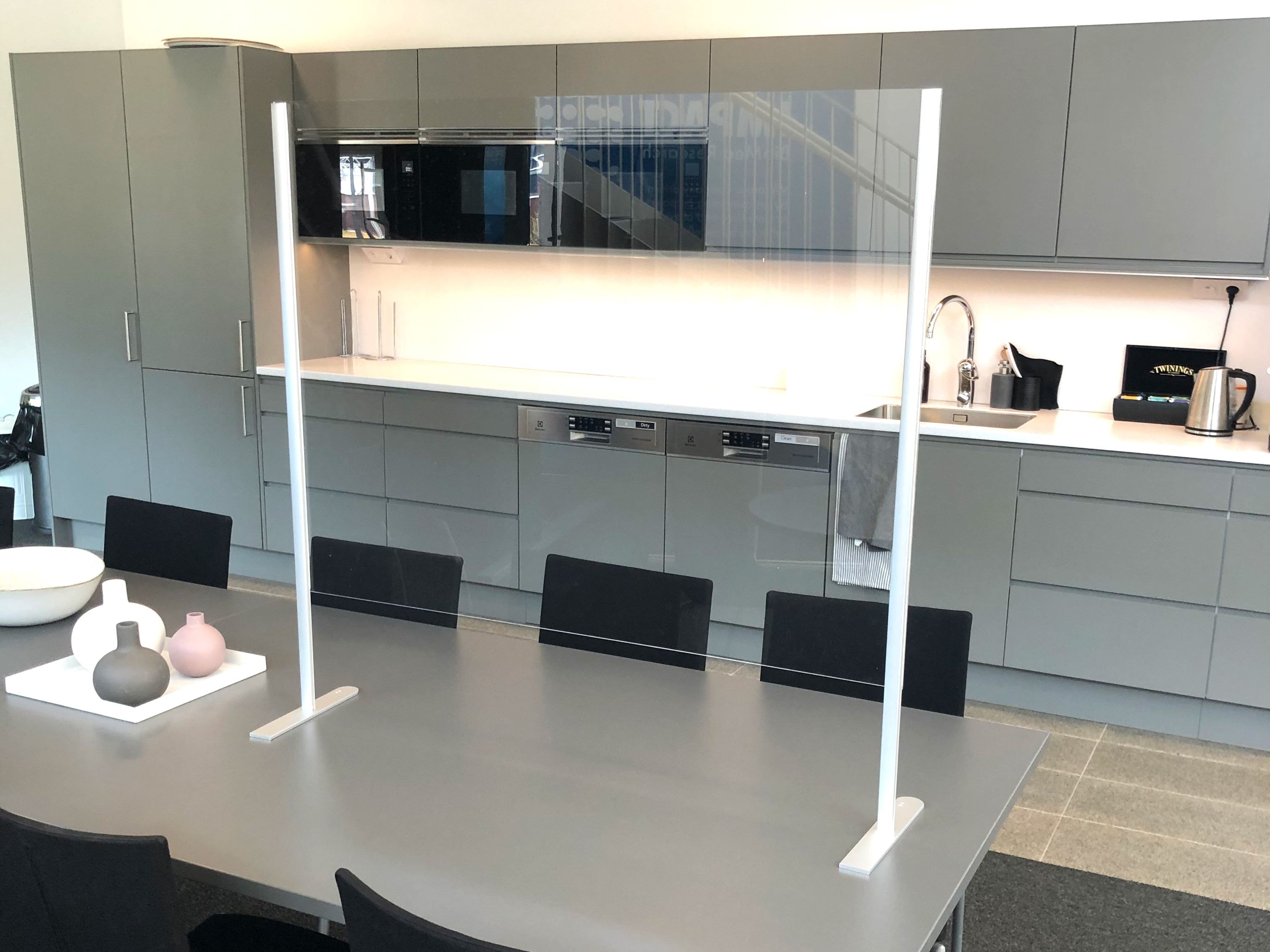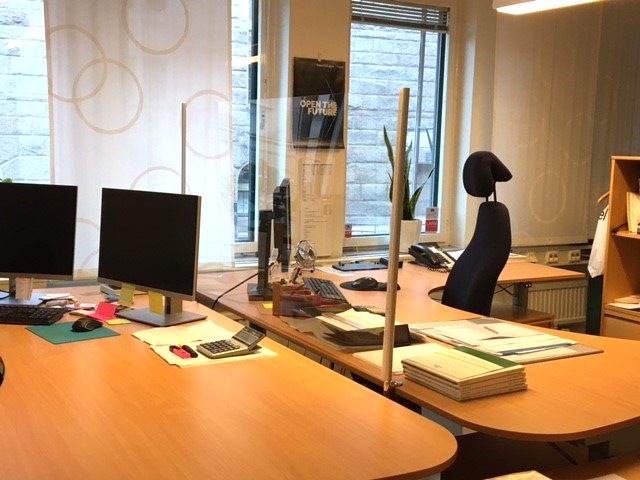 Sneeze guard for desk
Add sneeze guard to the desk to make the work stations safer. This version is attached directly to desks with clamp profiles. For desk tops up to 25 mm.
Floor standing sneeze guard
Use this full body plexiglass stand as a Covid shield for your customers and employees and ensure that social distancing is maintained.
Acrylic glass (plexi)
Size: 1x2 m
Easy to mount, move around and wipe off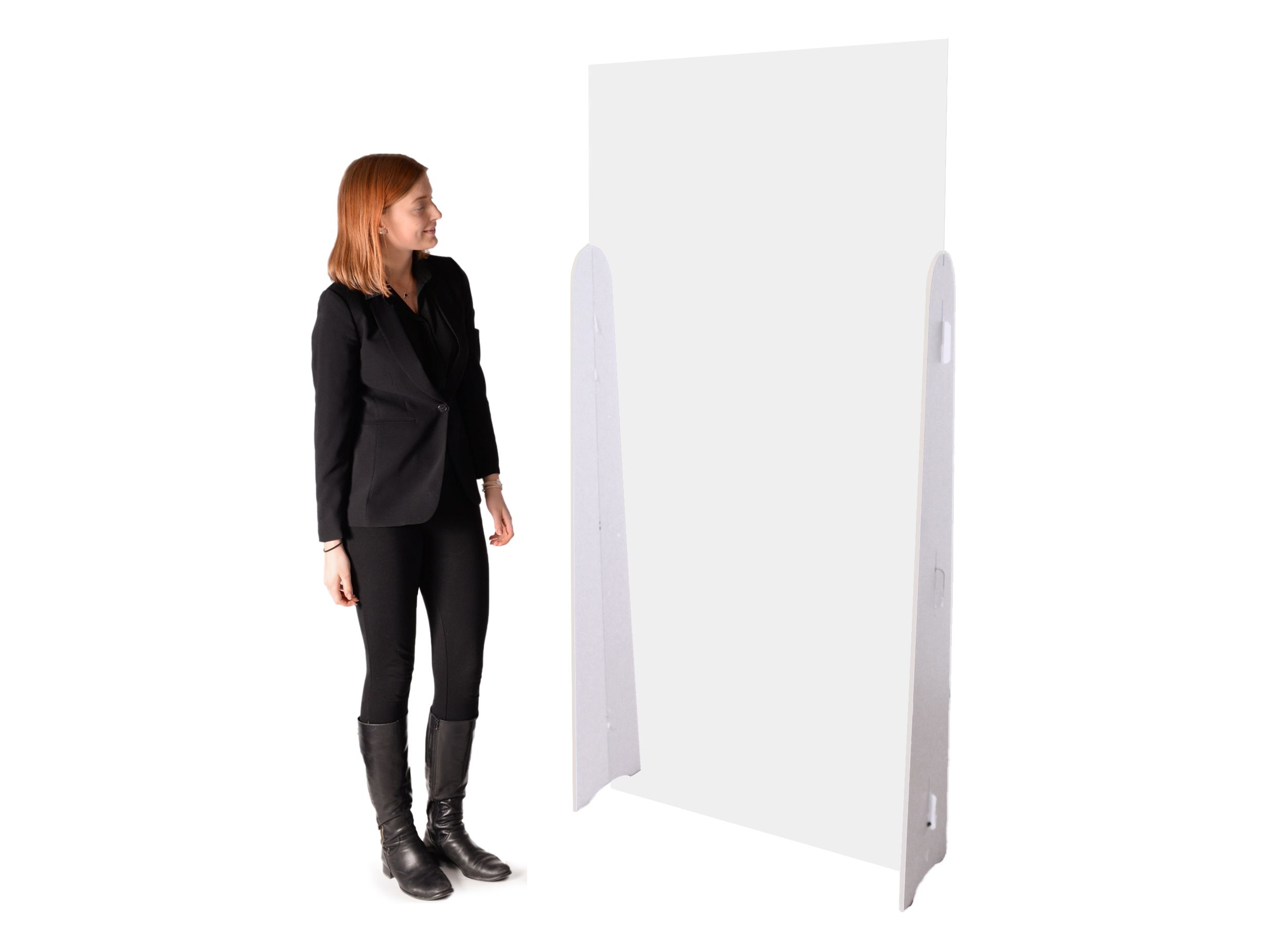 Hand sanitizer stand
Make your hand sanitizer easily accesible for your employees or visitor with this free standing hand sanitizer stand. Perhaps you want to place one by the entrance to make sure everyone has sanitized their hands when entering your work place.

Made of black metal. Height 126.5 cm, weight 4 kg.
Can be ordered with or without hand sanitizer.