Portable backwalls - combine them in different ways
Portable backwalls - combine them in different ways
Use and reuse again and again
Add our Corona products such as sneeze guard and alcogel stand for protection and hygiene.

Use and reuse in different ways
Combine the modules differently for each occasion, depending on your needs and the available floor space. L shaped stand with storage one time, as a backwall for the smaller event another time. Or as room dividers in the office. With print on both sides, you can vary your look each time.

Learn more about the wall system Expand GrandFabric

Easy to transport and store
This configuration can be packed, transported and stored in one Expand PodiumCase, our combined counter and transport box on wheels, and one nylon bag on wheels.
Add a sneeze guard
Our transparent plexi glass stand fits perfectly on the counter. Can be installed with or without a gap in the bottom.
Add a transparent retractable display
If needed, use our retractable display with transparent plastic shield to divide the area in front of the counter.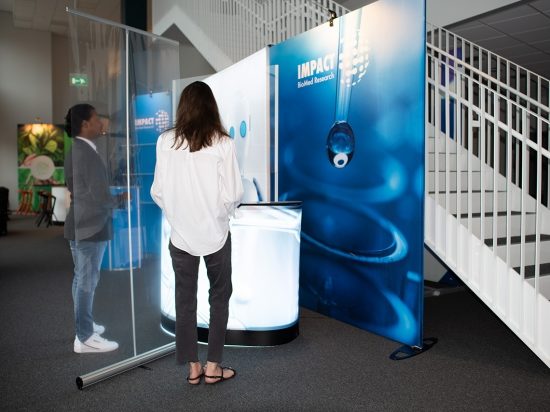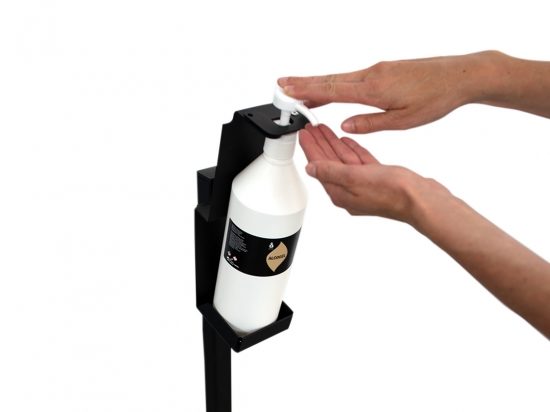 Add a hand sanitizer stand
A free-standing stand with a base in black metal. Height: 126,5 cm.