A portable fitting room for D2P
A portable fitting room for D2P
A portable fitting room with both shelves and hangers was the requirement from the customer DP2. This solution was not in our standard product range, but with the flexibility of our modular stand system Expand GrandFabric and some creativity we delivered a smart and portable dressing room to D2P within a few weeks.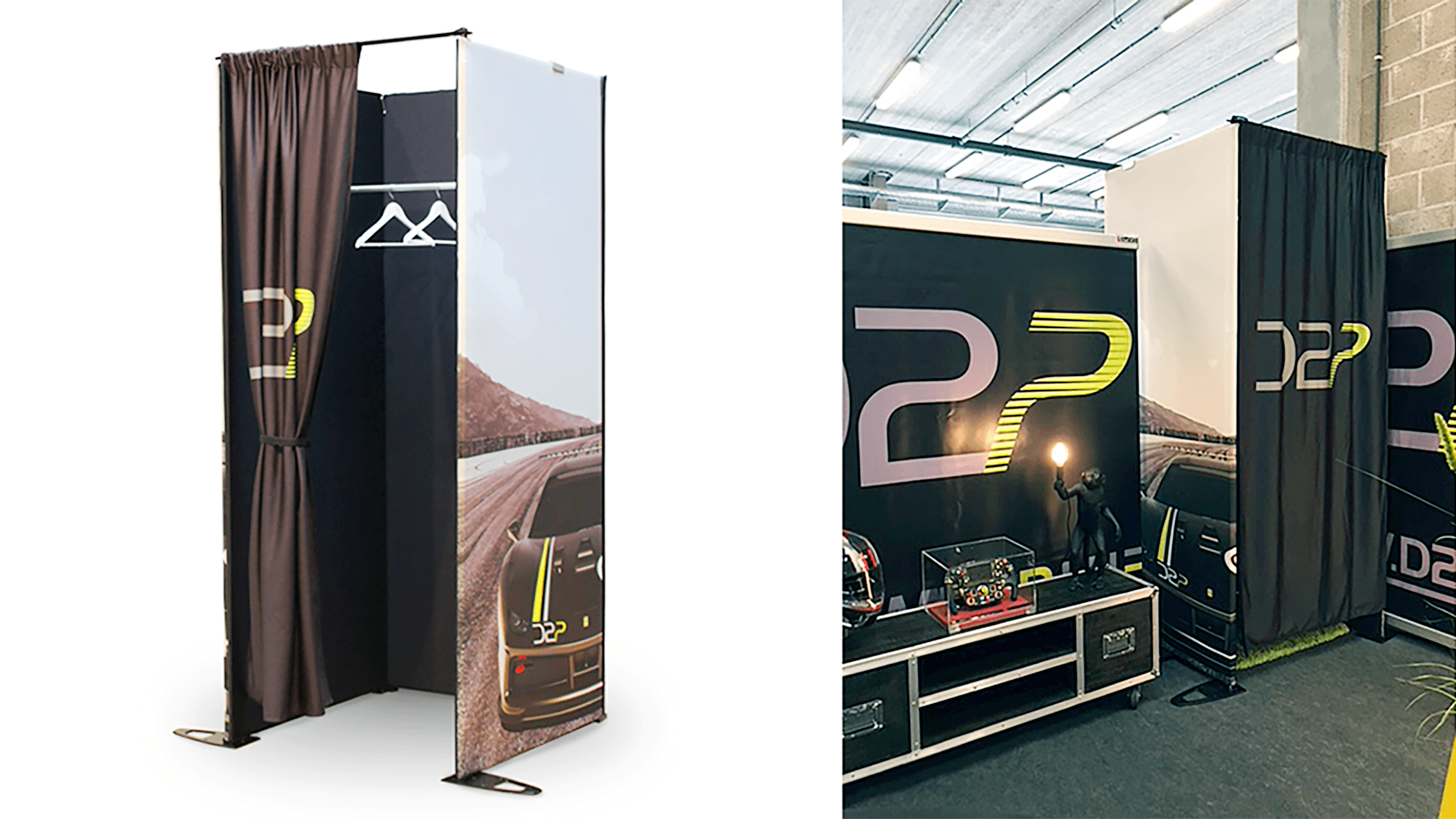 A fitting room at the race track
D2P is a Dutch company with racing in focus. In addition to offering people to try out racing, they are organizing training for licensing, which enables drivers to drive on international racing tracks. The need for a portable fitting room came up during their events, where there were no fitting rooms close to the race track.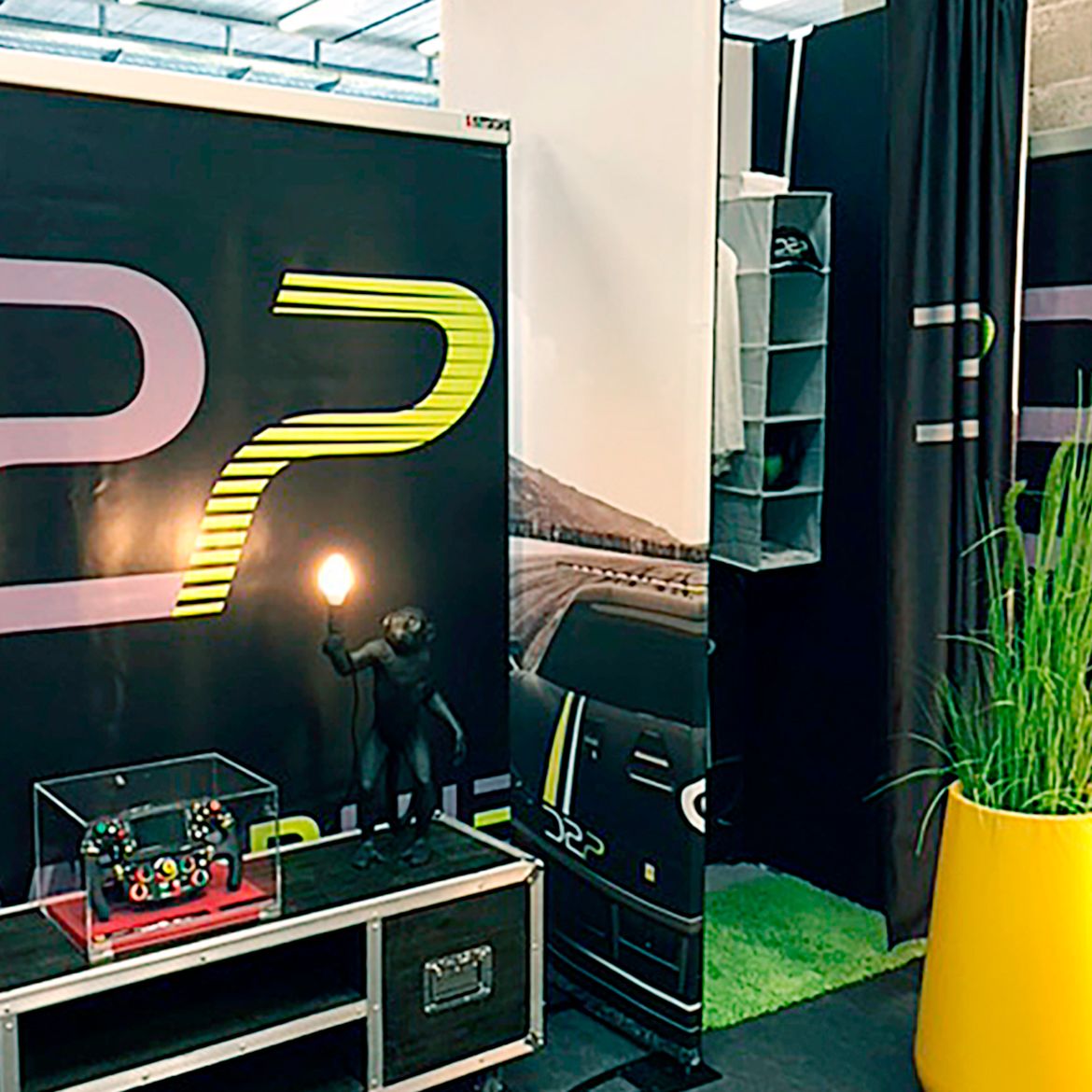 Branded storage with clothing rack & shelves
The customer needed a fitting room with shelves on the inside, a printed drape and that it could be used repeatedly on different events. The best solution was three connected Expand GrandFabric modules and a printed fabric as a drape. A clothing rack and portable shelves in fabric (from IKEA) were installed - perfect for bags and clothes when changing into the racing clothes.
D2P ordered two fitting rooms from us and will continue to use them repeatedly, which makes the investment both cost-effective and environmentally-friendly.
"We were very happy with the result, it looked really nice, it's of great quality and quick to assemble. We have already used it several times and have been very satisfied with it each time," says Christelle Smeets at D2P.