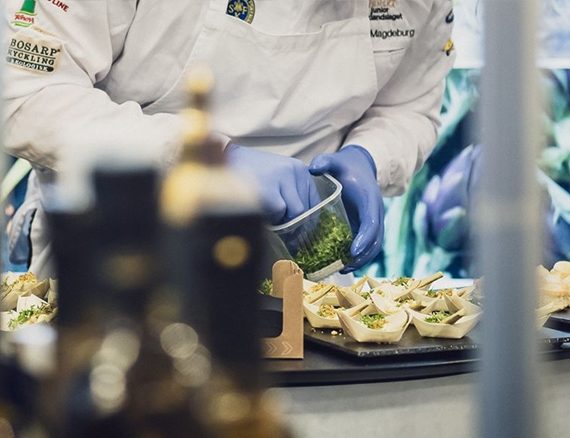 Di Luca & Di Luca integrated two portable light boxes to their stand
Di Luca & Di Luca integrated two portable light boxes to their stand
When planning for the annual trade show Fast Food & Café in Stockholm, Di Luca & Di Luca (with the brand Zeta) started to look around for an exhibition solution that stood out. Another important aspect for the family business with flavors from Italy, was that the solution should match their new look.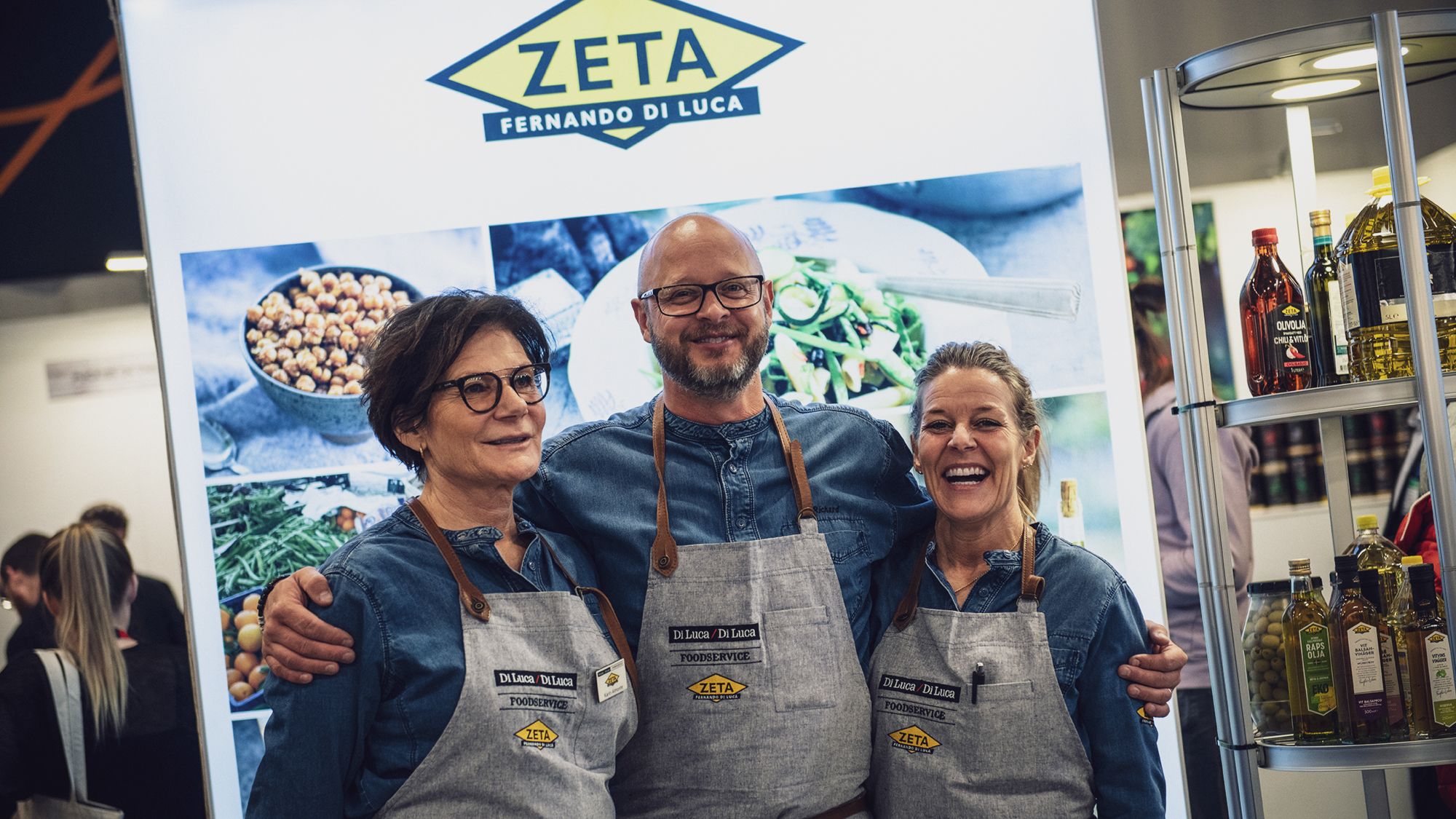 Portable and stylish
The result became a stylish stand designed with two portable light boxes, a free standing backwall from our flexible system Expand GrandFabric, two branded counters, show cases and a printed carpet.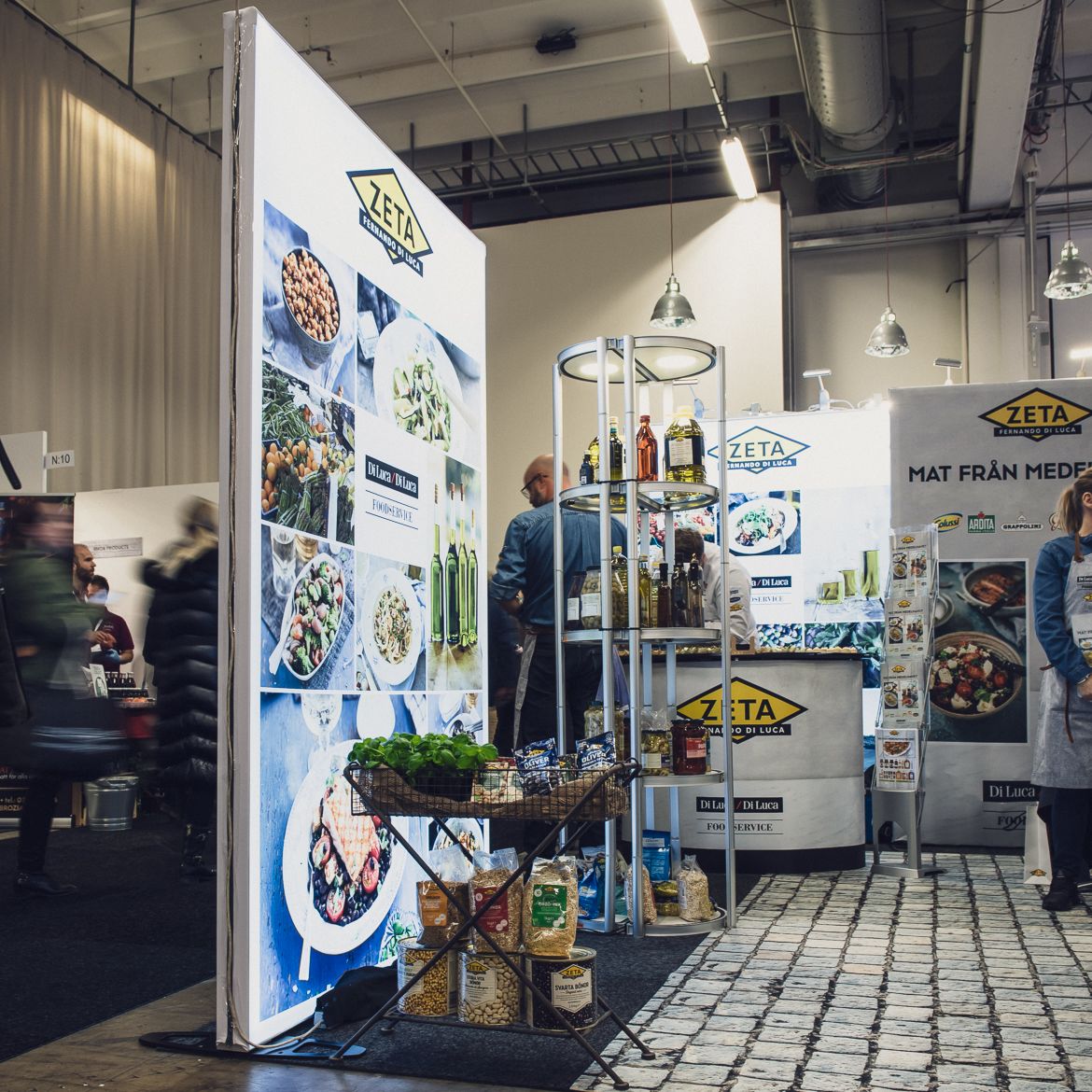 A reusable and lit up solution
Di Luca & Di Luca will reuse their solution on upcoming food industry exhibitions and local wholesale exhibitions, both in the same set up and new ones depending on occasion and floor space. For instance, the light boxes and the backwall can be connected or used free standing with the same brand message or updated with new prints when it is time to renew the communication. Also, the counters, which are also transport boxes on wheels, can be connected to a larger counter (with an XL table top and print) or used separately.
"After being in touch with one of Expand's Area Sales Managers, we felt that this solution with its unique design would really stand out at the exhibition and at the same time enhance our brand communication. It proved to be right, as we received a lot of great feedback for our new stand", Christer Skog at Di Luca & Di Luca says.