From bulky, custom-built displays to a flexible, modular solution
From bulky, custom-built displays to a flexible, modular solution
For many years the Cubero Group designed, transported, and constructed the Louisville Gas & Electric (LG&E) Kentucky State Fair exhibit. This year, they were excited to do it again, but with a portable solution and vibrant, new graphics.

A portable exhibition solution that is easy to set up
Previously LG&E's exhibit had been constructed with large PVC panels and heavy extruded aluminum support poles. So, when the Cubero Group (the customer's creative agency) was also tasked with designing and producing a large exhibit for Kentucky's Touchstone Energy Cooperatives (Touchstone), they started looking for a more portable solution with an easier setup, but one that was sturdy and safe.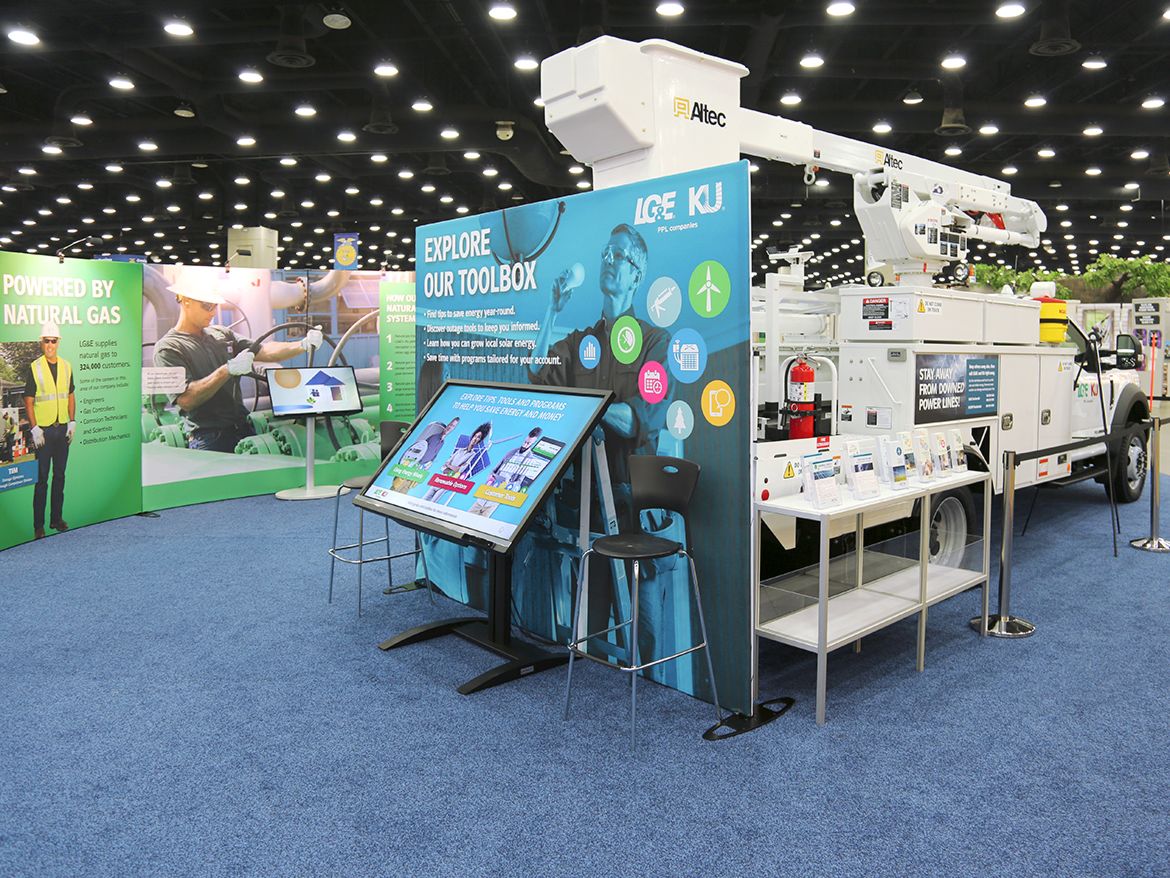 Tonja Sunderhaus, the Cubero Group
"The goal for both clients was to create further brand awareness and draw visitors into the exhibit space in order to engage and educate them. Vibrant, eye-catching design and printing were important, as well as stability since the Kentucky State Fair draws hundreds of thousands of visitors each year. The modular nature of the Expand GrandFabric was another important factor so that individual sections could later be used at smaller events and venues," explains Tonja Sunderhaus of the Cubero Group.
A reusable configuration
With the clients' goals in mind, they chose the flexible, modular and stable Expand GrandFabric system, which can be used in many different configurations. For both the LG&E and Touchstone exhibits, large but portable U-shaped corner units with smart storage solutions framed the 40' x 40' (12x12m) exhibit spaces, along with curved back walls and large roof-hanging display signage. Their clients' message and branding were printed on the pillowcase fabric.
This solution can be reused in different configurations and sizes at various venues. They are able to communicate key messages on both sides of the stretch fabric and update the graphics when needed.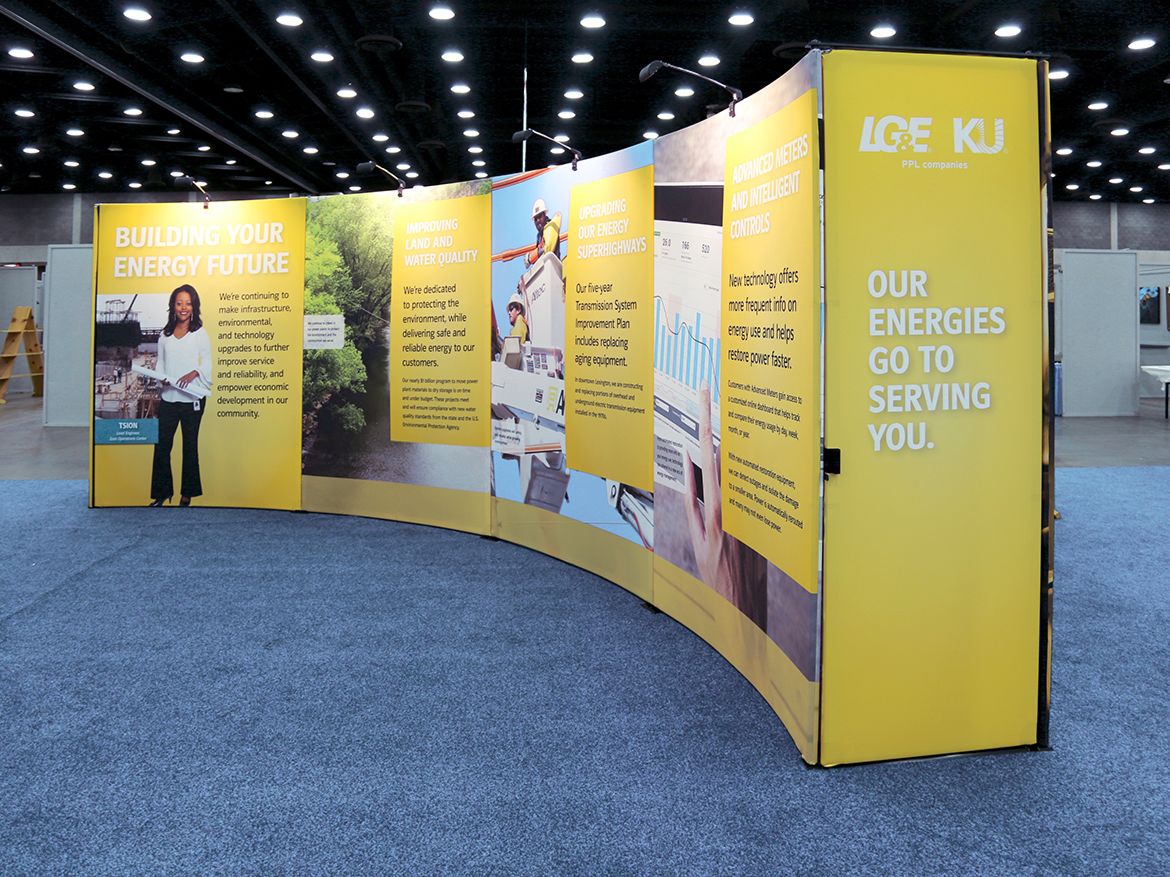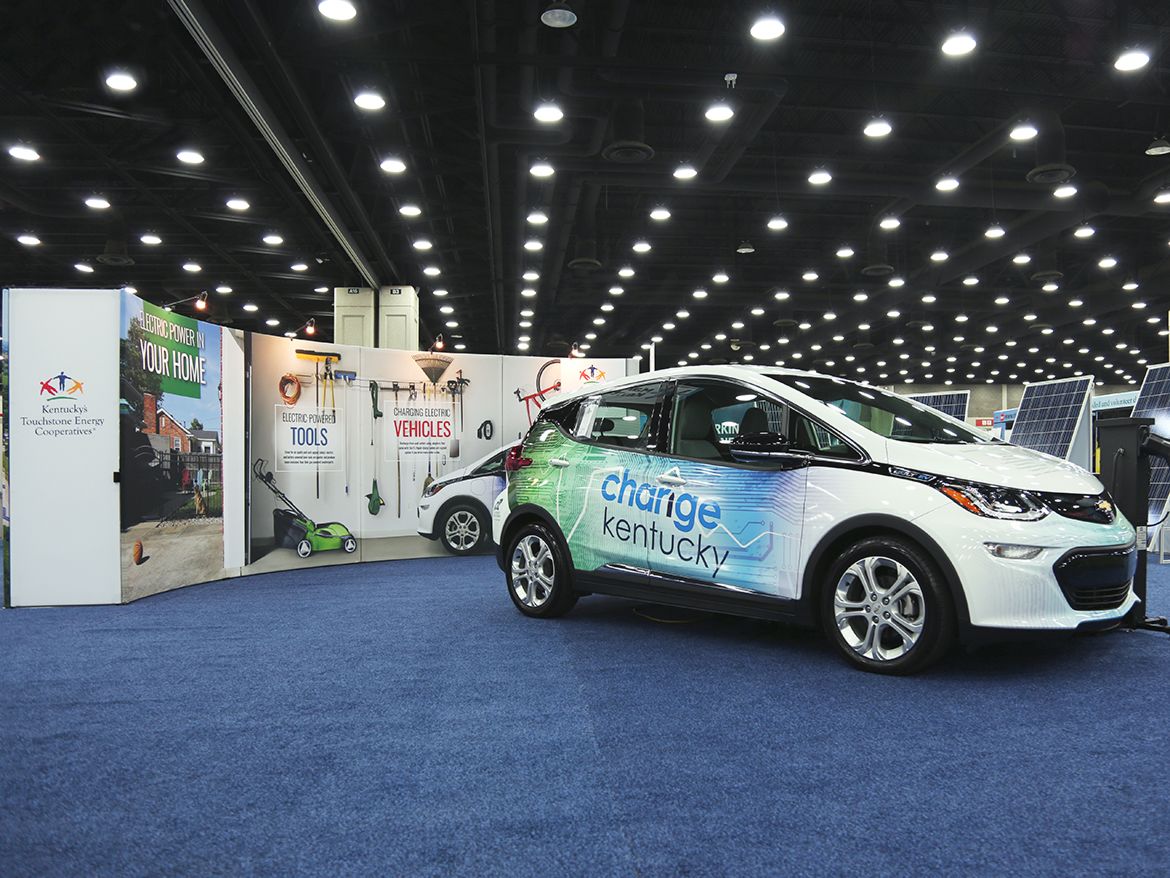 Installation was completed in half the time
"The exhibit elements arrived in self-contained wheeled duffle bags, each containing one section of the exhibit which makes transporting and storing a breeze. Installation was completed in half the time. It was very sturdy with impressively stunning print quality and delivered a polished and professional outcome not easily found in other systems. The Expand GrandFabric system was a perfect solution and a great investment and value for our clients," says Tonja Sunderhaus of the Cubero Group.