Booth in a Box
Booth in a Box
Are you planning to attend a fair, festival or tradeshow in the near future? Our Booth in a Box options help you prepare for your branded message to stand out!
Choose between straight or curved backwalls in several different widths and heights. The individual backwalls are easy to connect and combine as you like. The backwalls can be connected to one another with different feet and connector options.
Use the walls as stand-alone pieces or combine multiple backwall units to create a variety of different unique configurations. This flexible system can easily be altered for each event, so you can create the shape and size that best fits your need.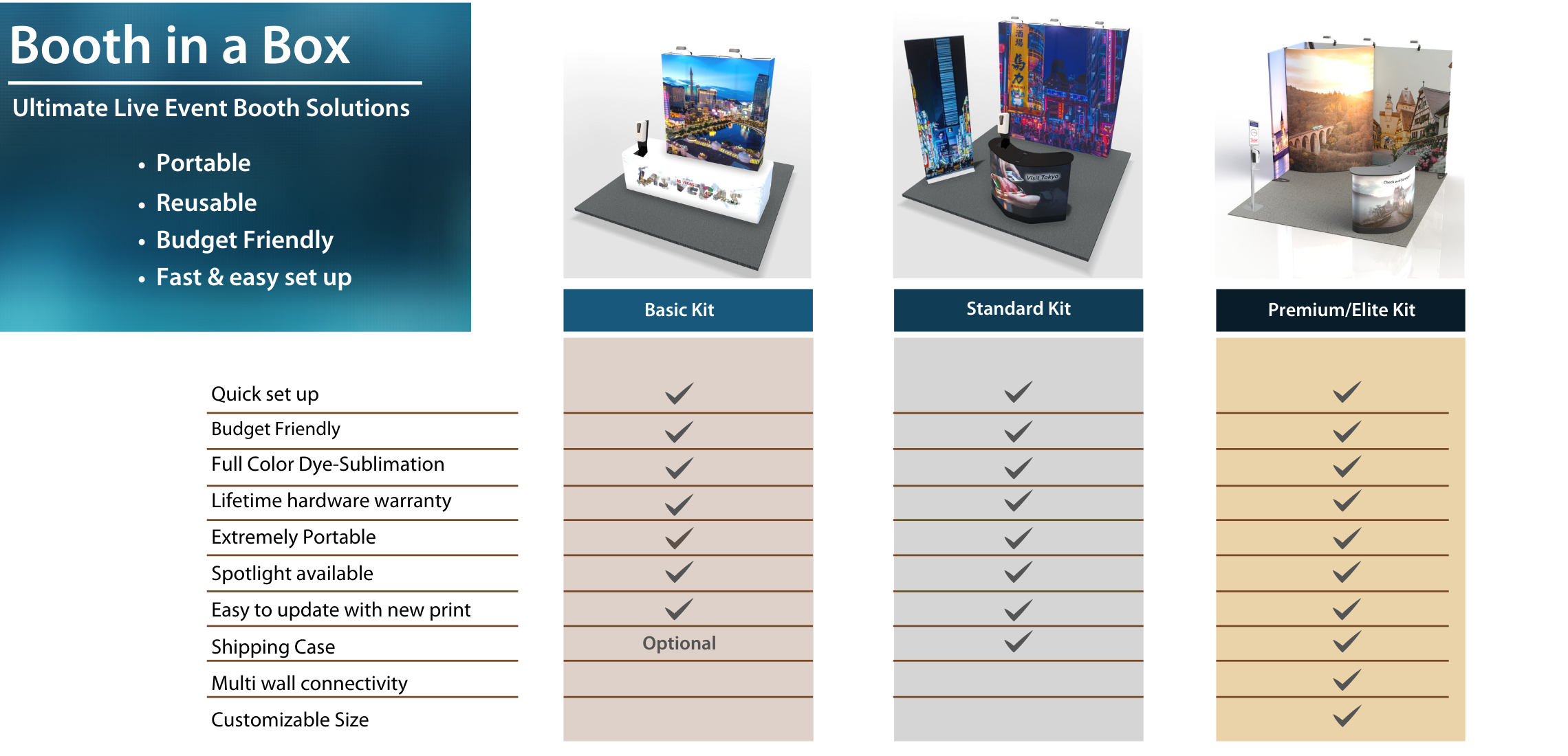 Basic Kit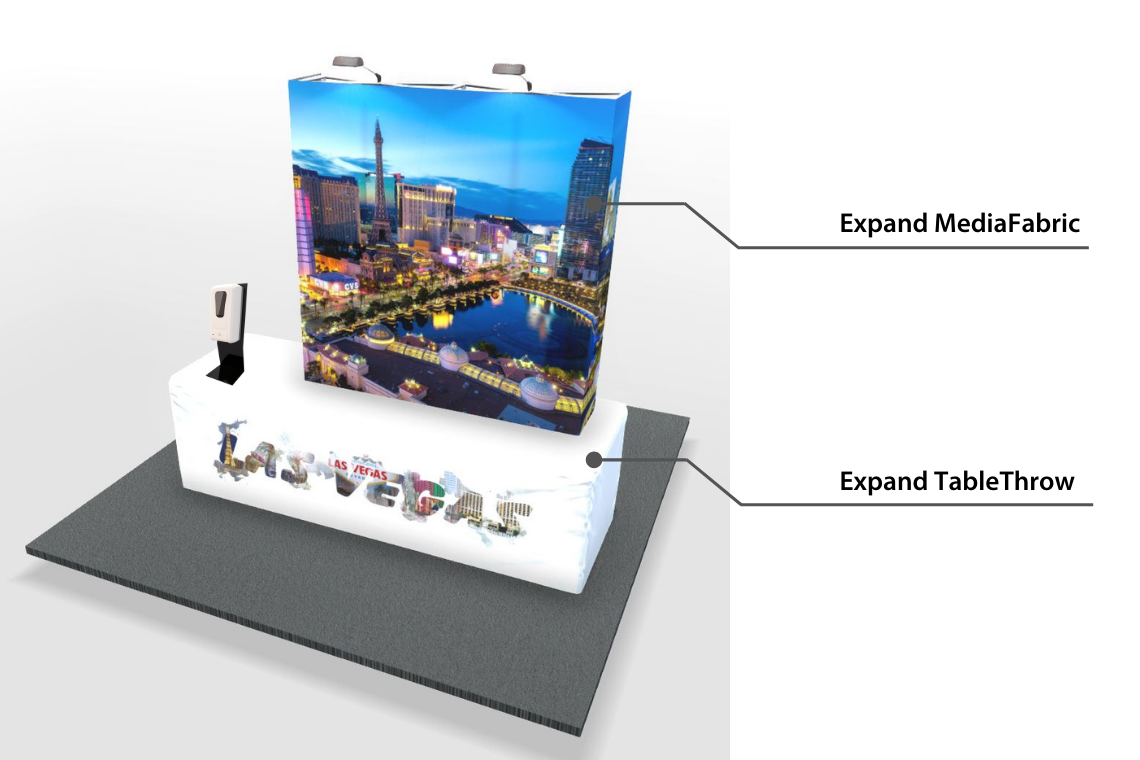 Standard Kit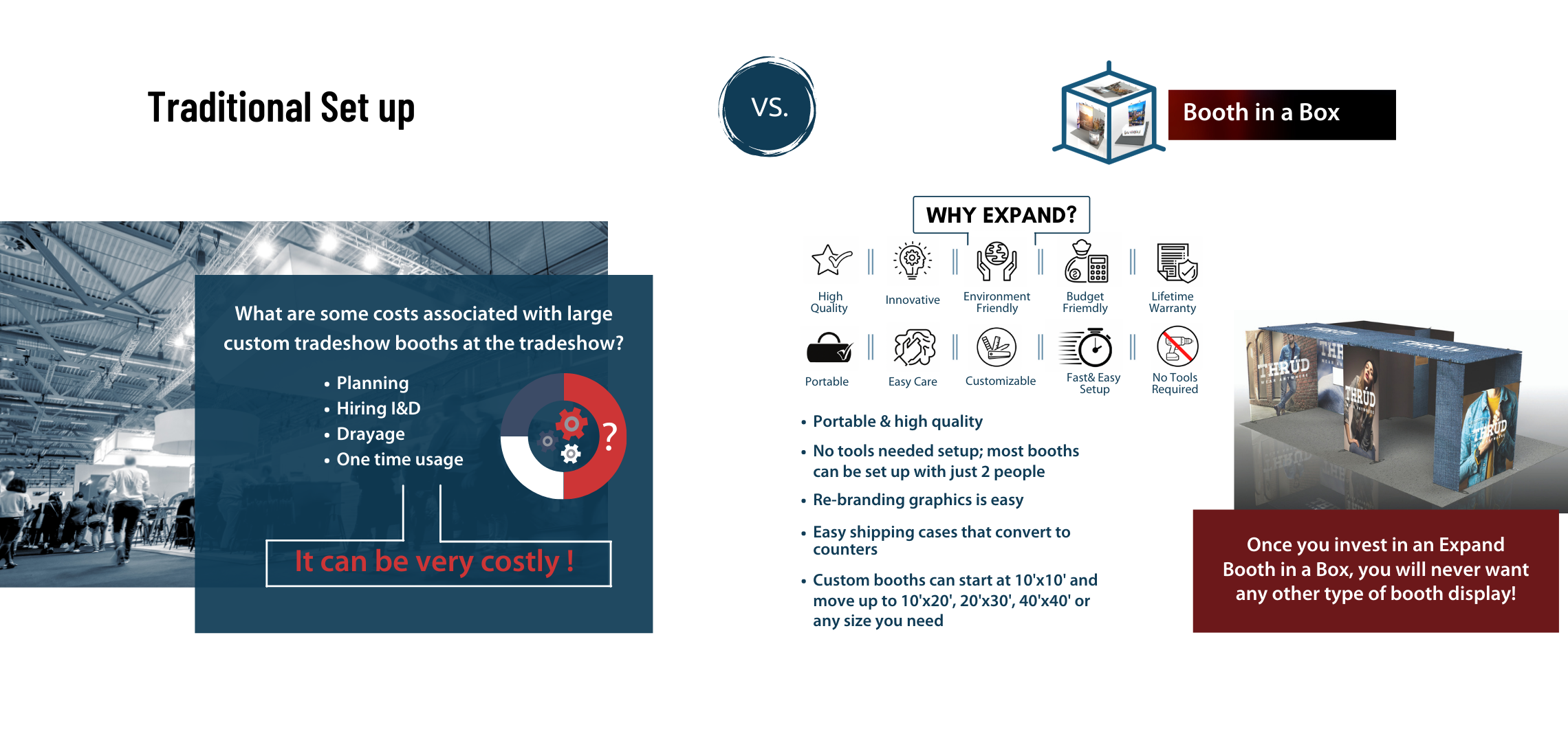 Premium Kits 10'x10'
Main Elements:
Optional: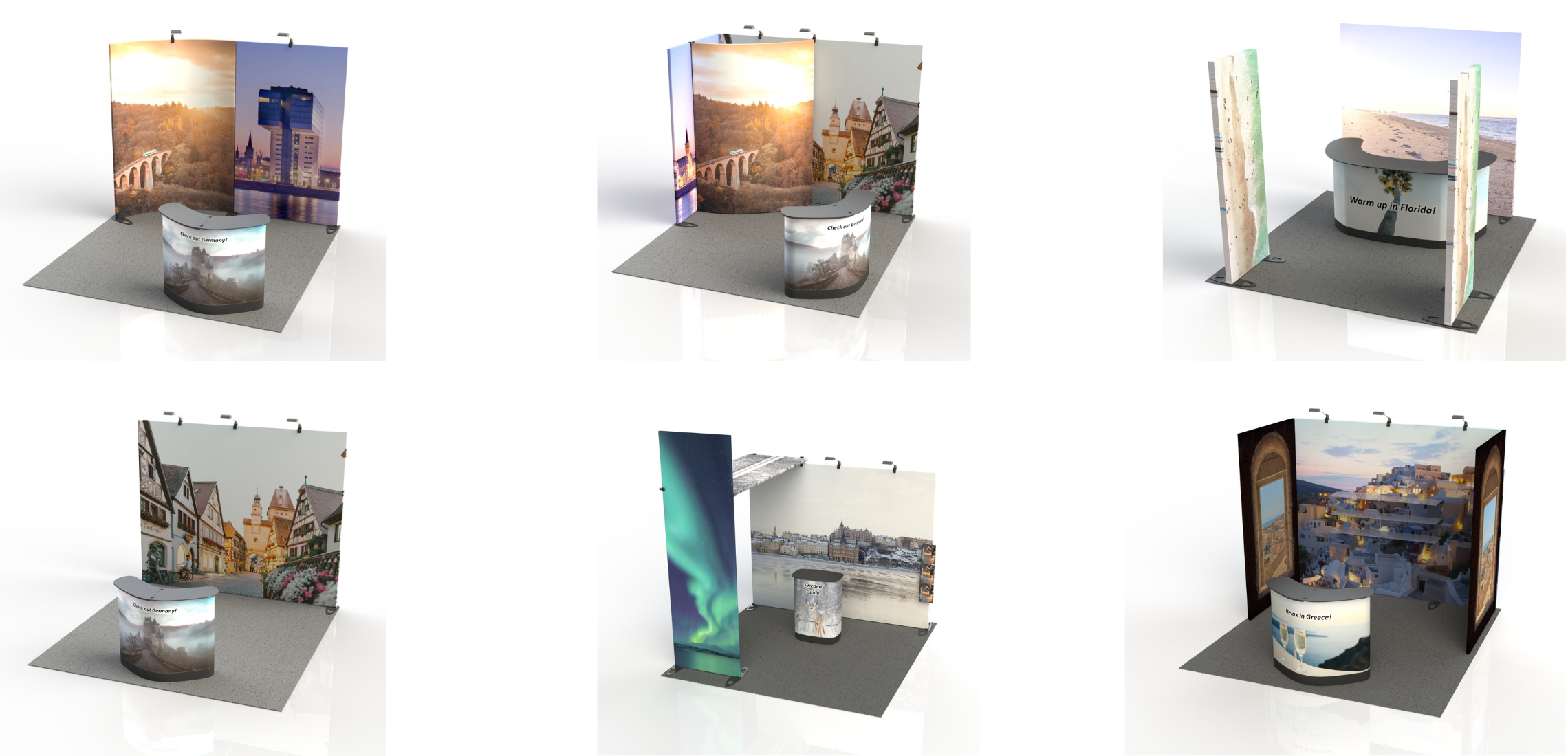 Premium Kits 10'x20'
Main Elements:
Optional: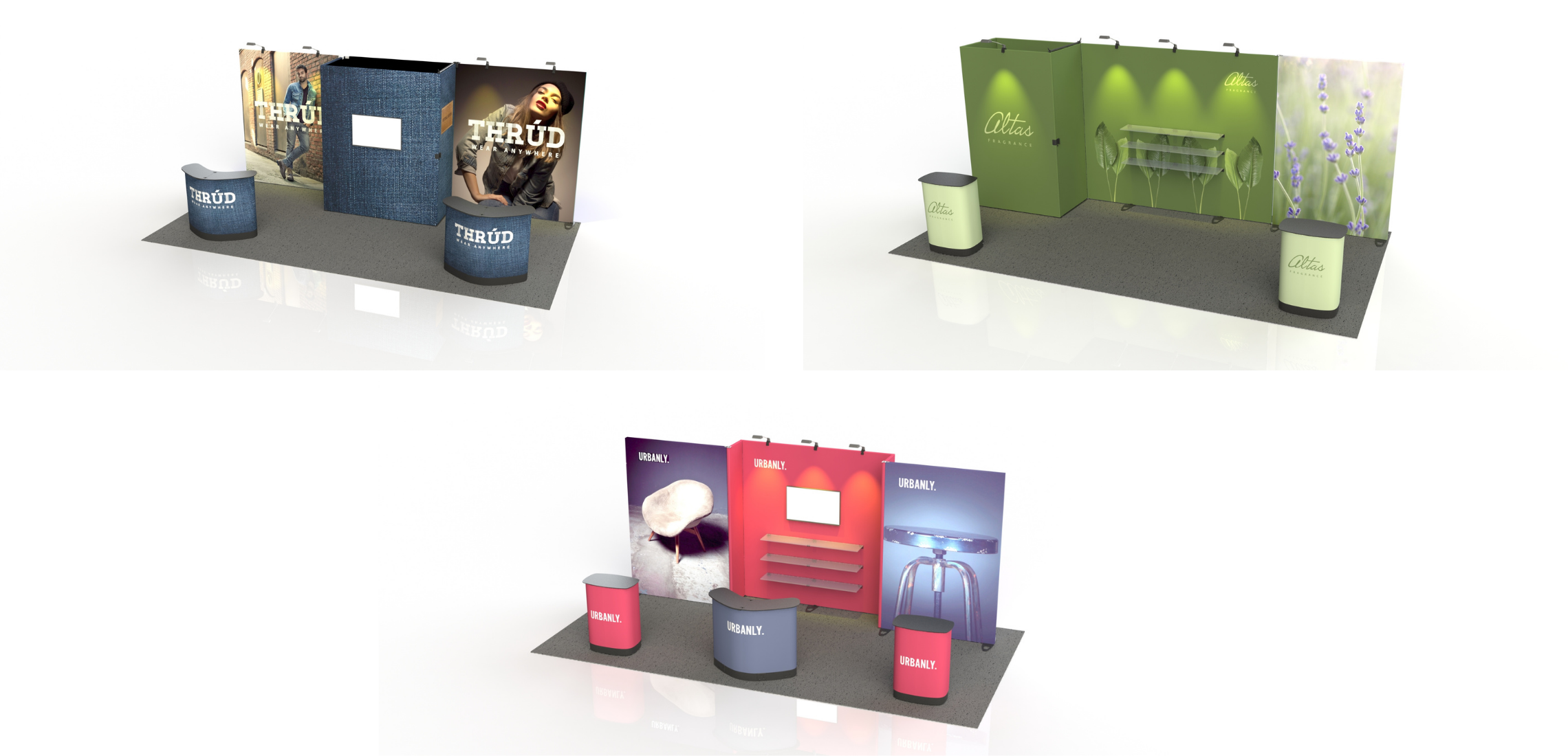 Premium Kits 20'x20'
Main Elements:
Optional: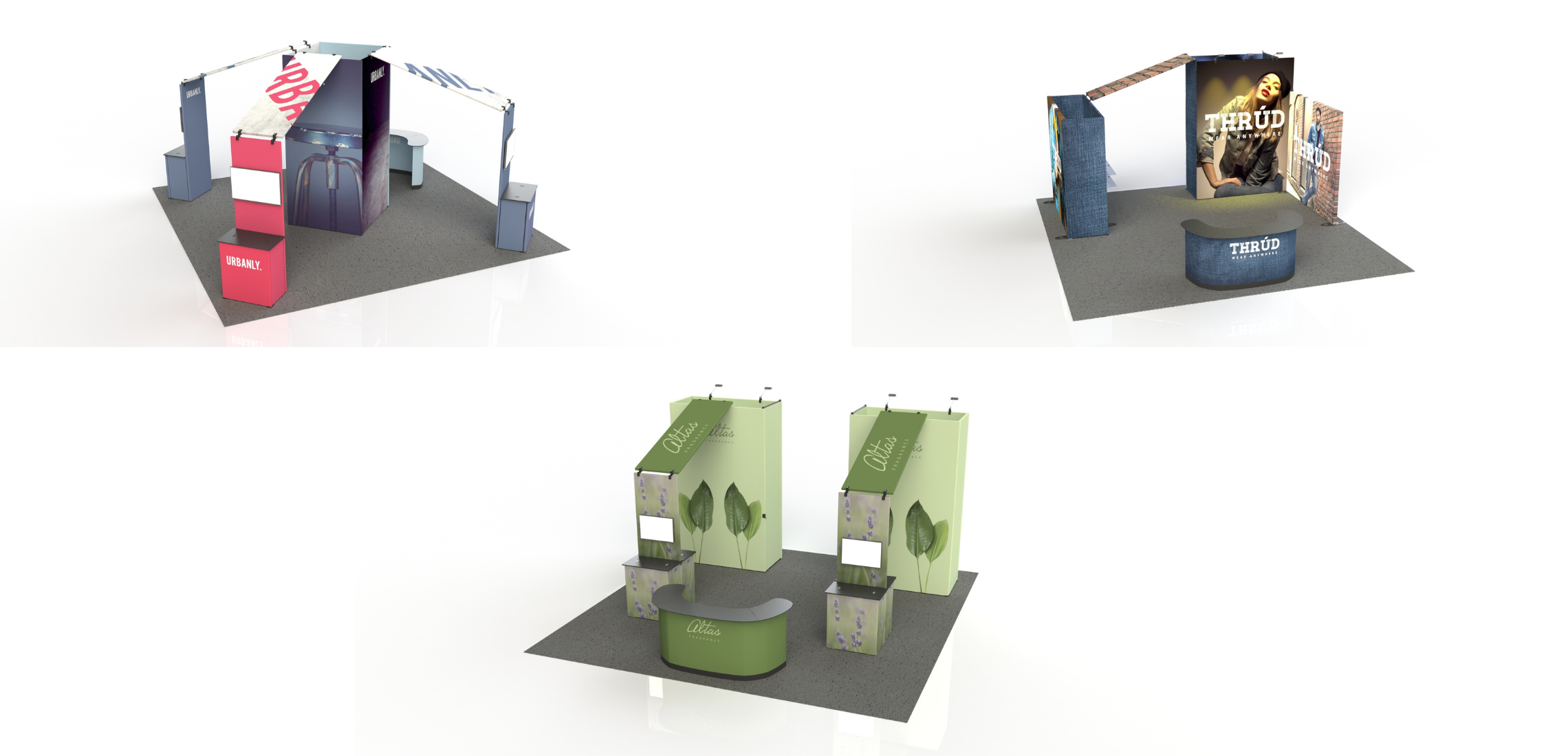 Premium Kits 20'x30'
Main Elements:
Optional: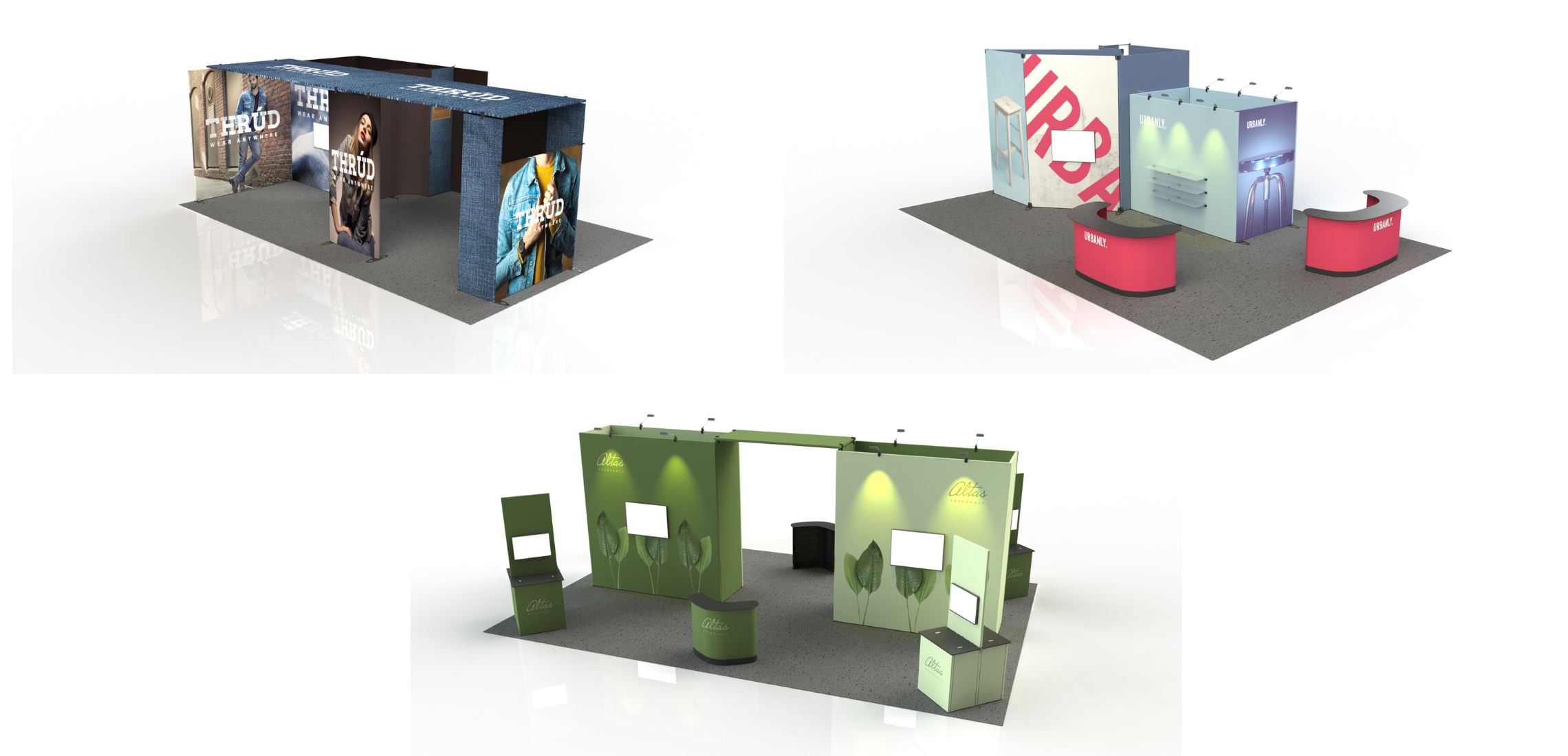 Premium Kits 40'x40'
Main Elements:
Optional: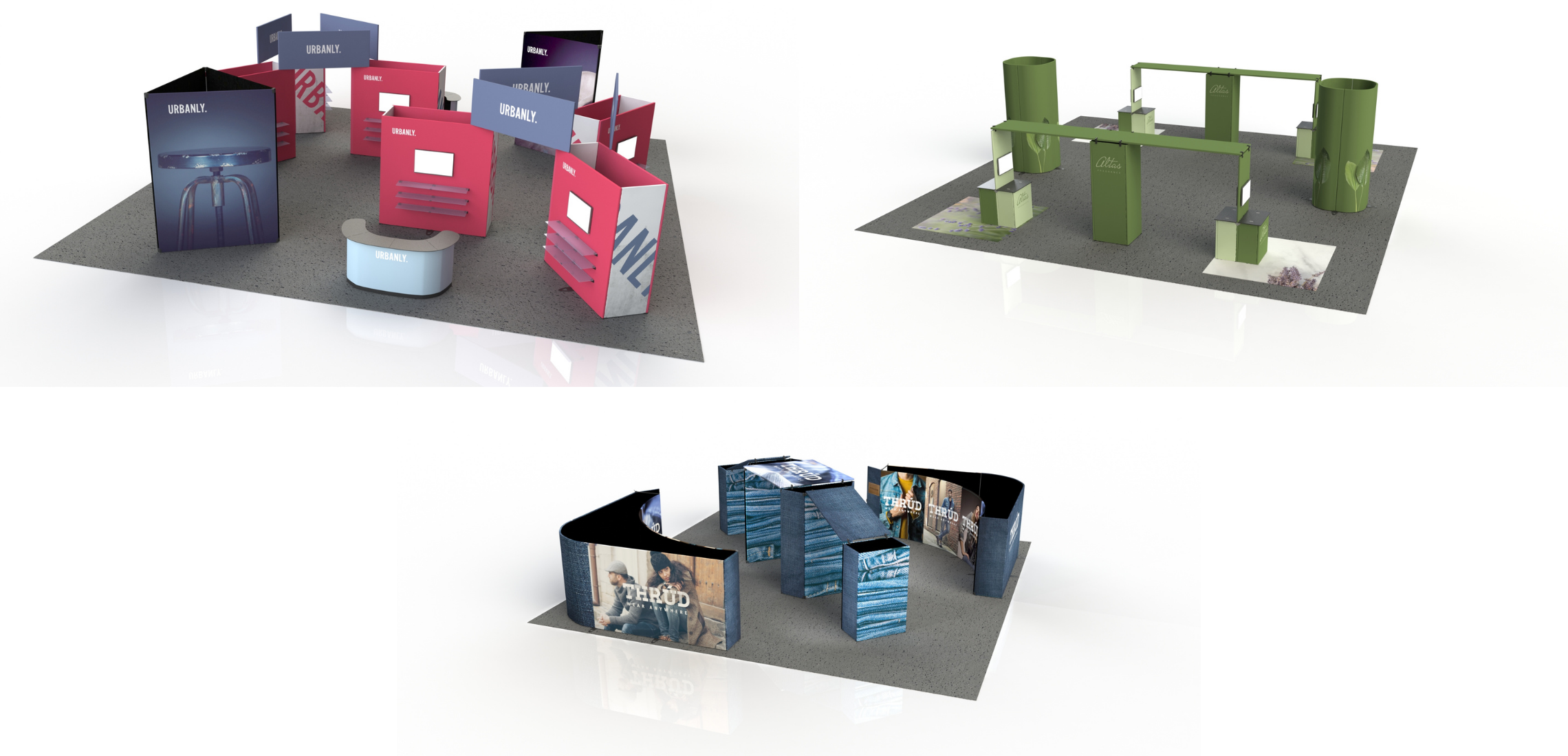 Elite Kits 10'x10'
Main Elements:
Optional: