Expand GrandFabric
Expand GrandFabric
A portable fabric backwall display availible in different shapes and sizes
Our most popular backwall with high quality fabric print that gives your image a perfect rendering. Available in two shapes; straight and curved and in different widths and heights, and with possibility to add monitor and broschure holder, the Expand GrandFabric backwall allows you to be more creative and to think out-of-the-box when designing your display. This backwall is also part of our modular and portable display system, were you can connect one or more backwalls to create an elaborate booth. With all these possibilities it has become one of our most loved products.
Highlights
Quick set up - no tools needed
High quality fabric print
Choose single or double-sided print
Easy to carry in our shipping case on wheels
Reusable - just update fabric print
Add ons available as monitor holder, brochure holder and spotlights
Connect several walls to create an entire booth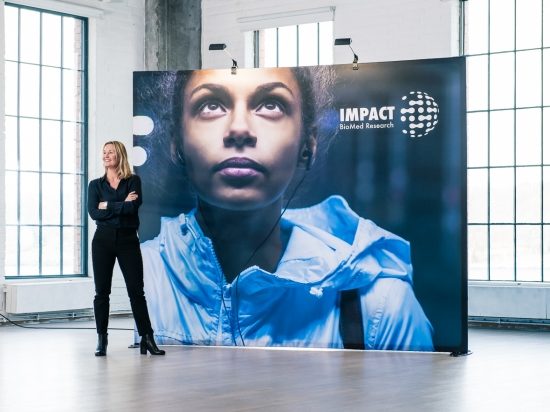 Straight backwalls
A straight backwall for events, tradeshows, the office or other brand building activities. Just click the frames together, pull over your fabric graphic, add the feet and you are ready! The fabric covers both the front and the back, choose print on both sides or black fabric on the back. Available in wide range of widths and two heights - 94 1/2" and 125 3/16".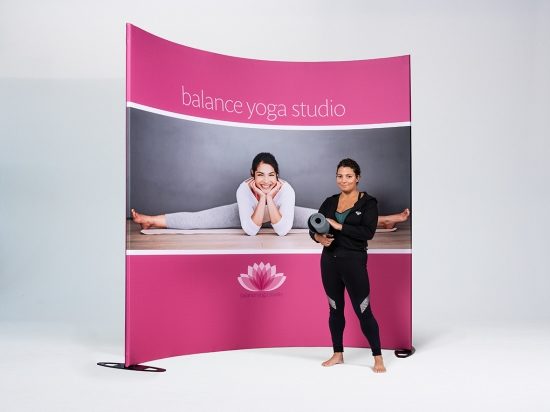 Curved backwalls
A backwall with an organic shape - just as easy to set up as the straight one. Perfect for activities where visitors come from different directions (please note that the curved walls may have a bit of an hour glass effect on the back). This shape is also available in different sizes and two heights - 94 1/2" and 125 3/16".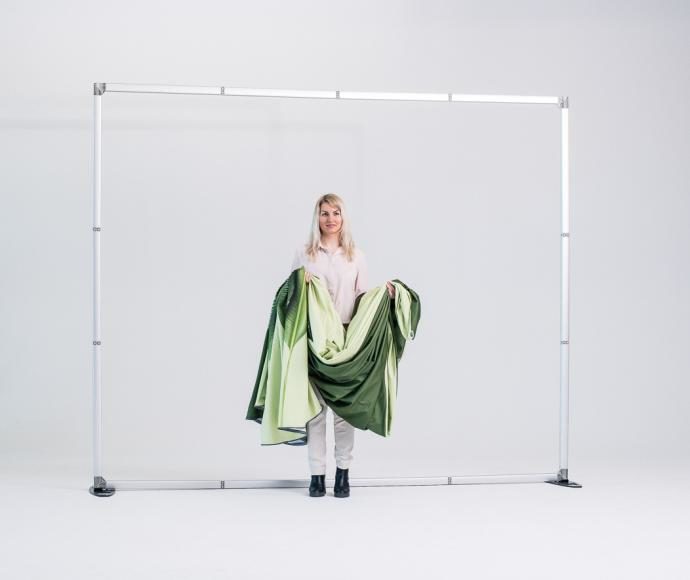 An aluminum frame with fabric graphic
This backwall comes with a stretch fabric - single or double-sided - that you pull over the sturdy aluminum frame like a pillow case. When it's time for a new message you simply order a new print. Please note, if you choose single-sided print, the stretch fabric comes with a black back.
See how easy it is to set up the Expand GrandFabric
Watch a short video of how to set up the Expand GrandFabric backwall.

Pack your backwall in our smart shipping case on wheels that turns into a counter
Pack your wall in our Expand PodiumCase - frame parts, fabric print and feet - a shipping case on wheels and once you have unpacked it, you easily turn the box into a spacious counter with table top and shelves.
Connect several walls to create an entire booth
These single walls - both straight and curved - can be connected to create larger event displays and modular exhibits. You connect them with the different feet and connector options. Add the accessories you want - storage, shelves, spotlights, table and multimedia.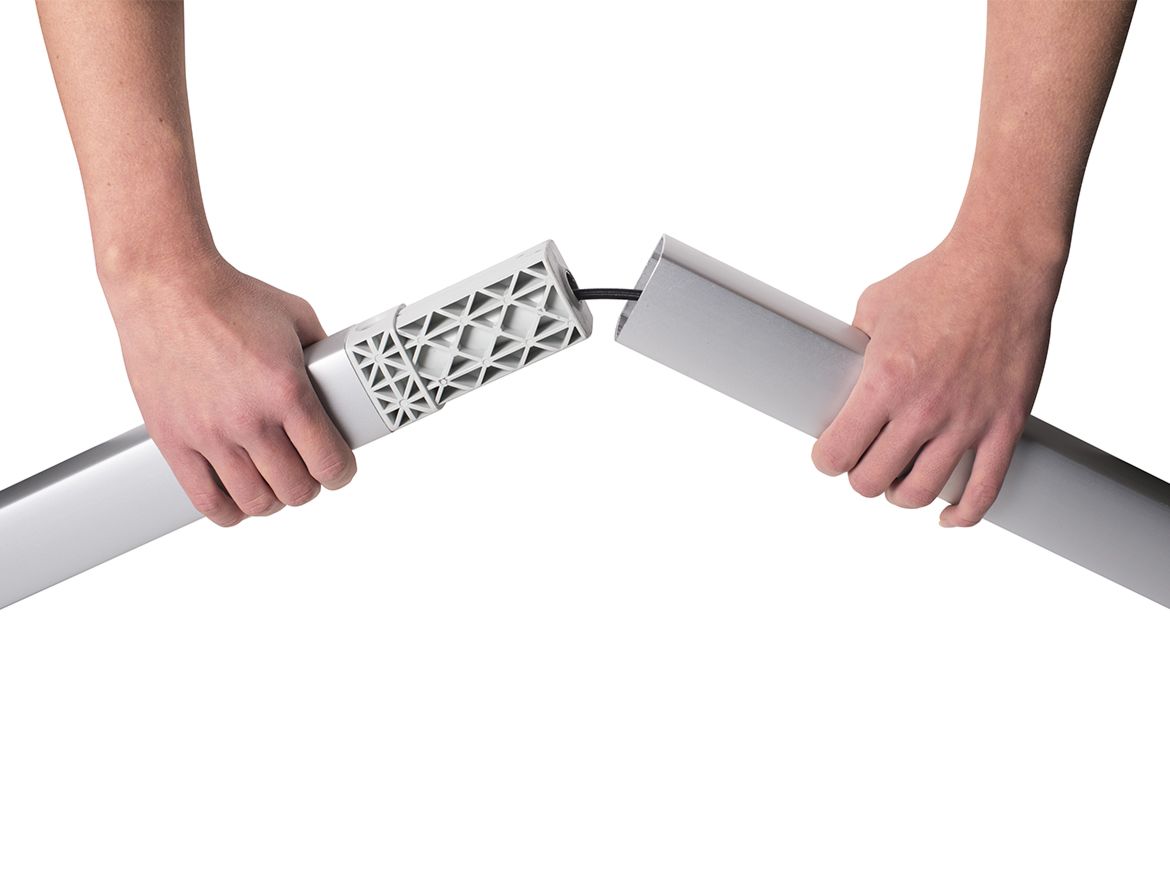 Click the frame parts together
Made with lightweight aluminum frames for quick and easy set up. Just click the frames together.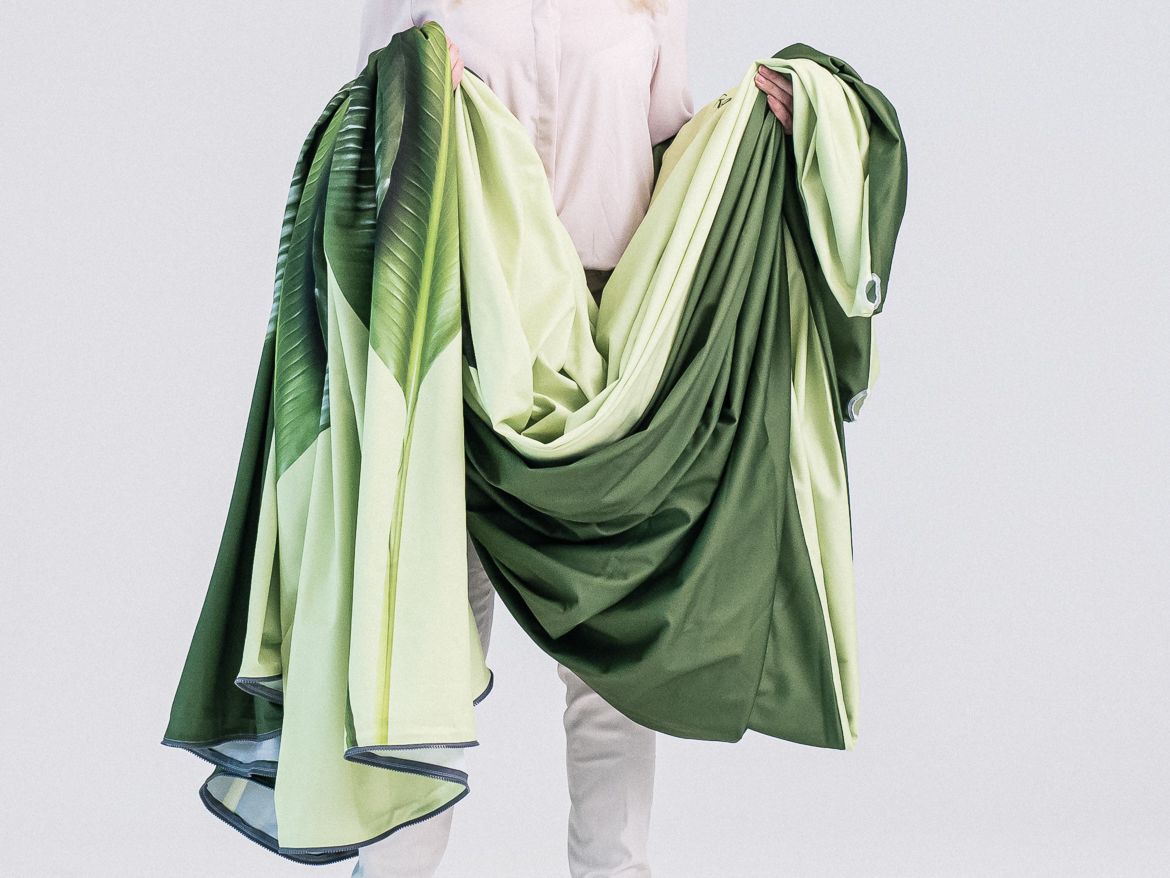 Wrinkle-resistant stretch fabric
Your graphic is dye sub printed on a wrinkle-resistant stretch fabric with excellent print quality. Choose between print on both sides or with black back.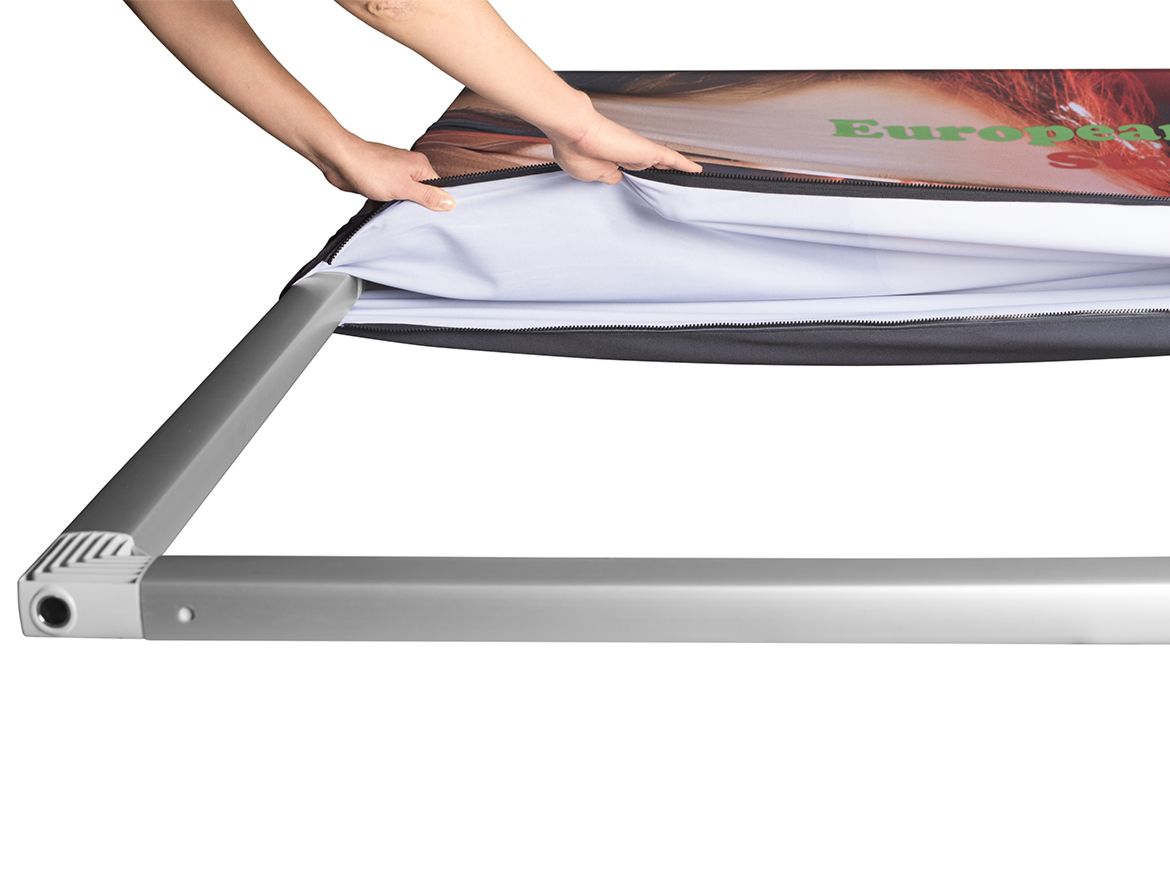 Cover the frames with the fabric
Pull the fabric over the frames like a pillow case, which makes your message visible from both front and back.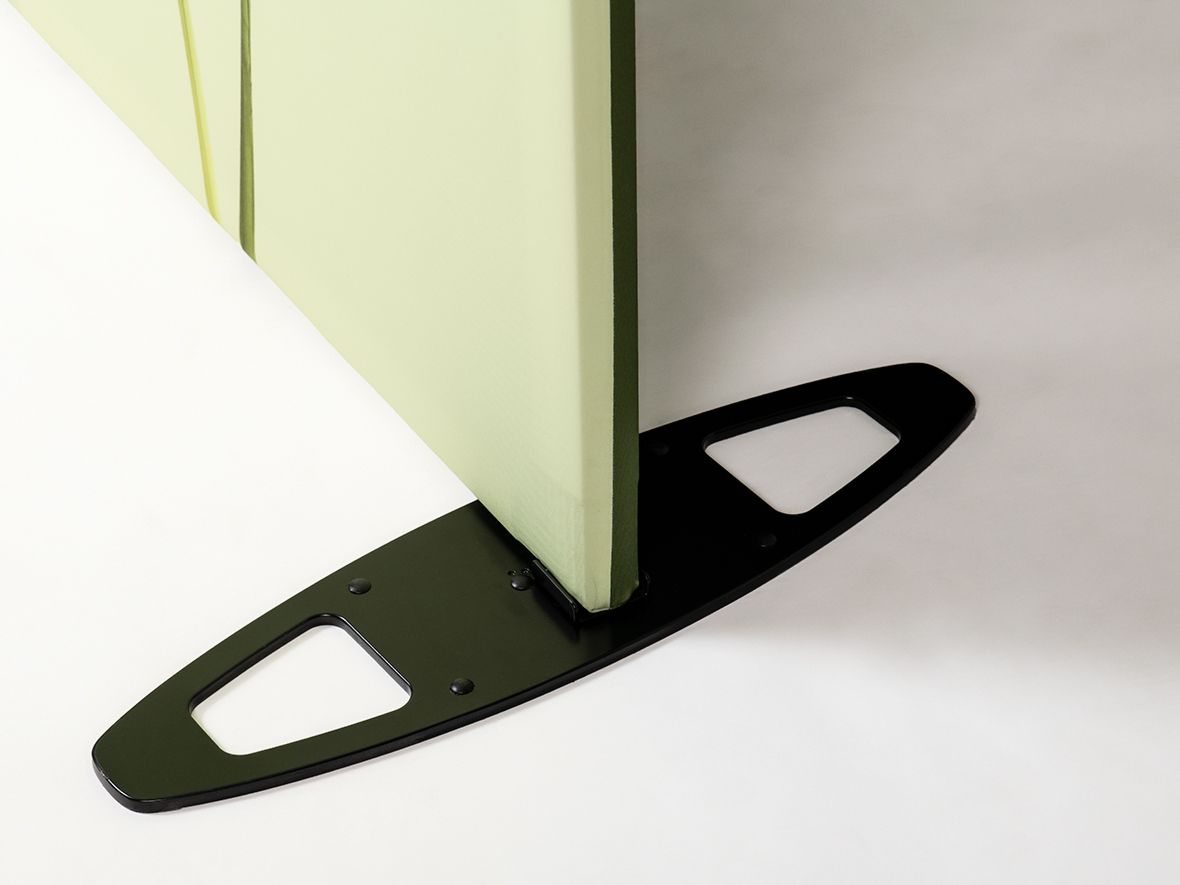 Support feet
Two support feet come with your backwall. Just click the feet onto the frame.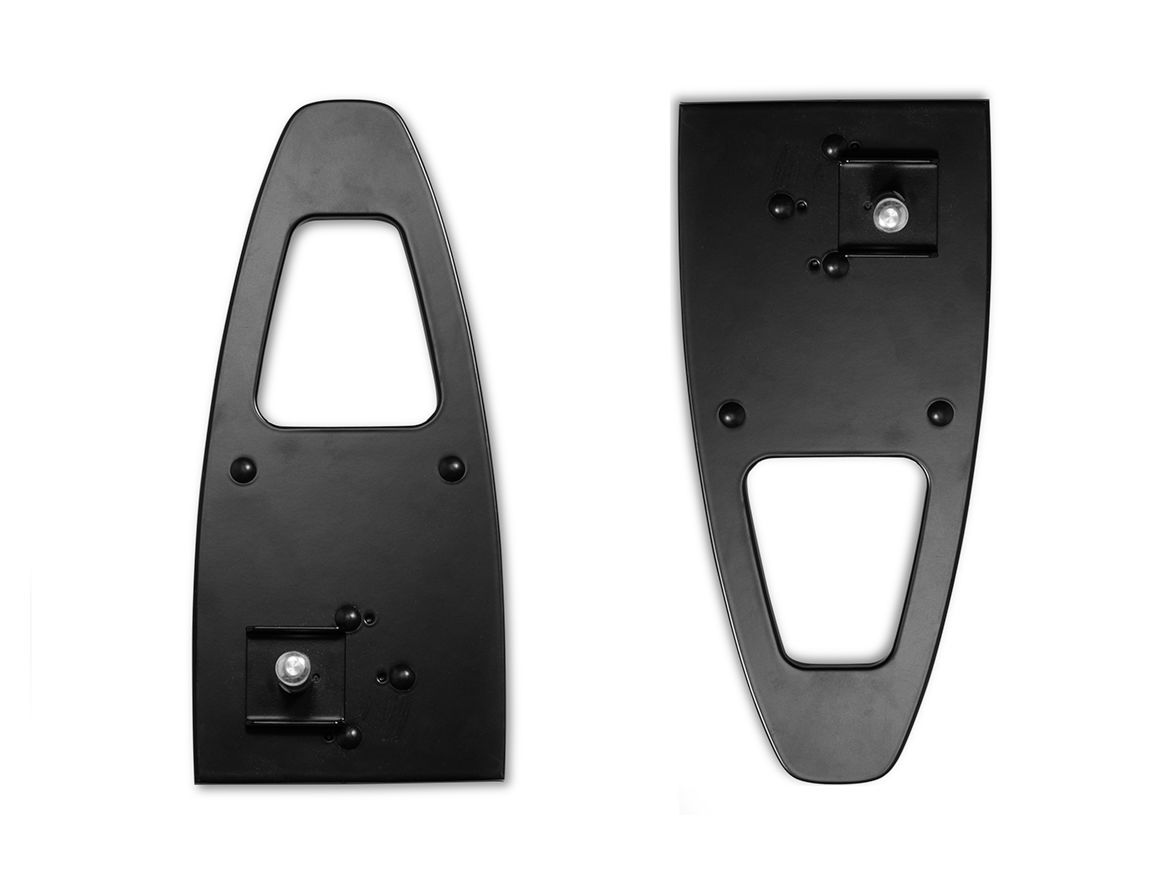 Support feet - half
Half feet are also available if you would like to put your Expand GrandFabric back against a wall.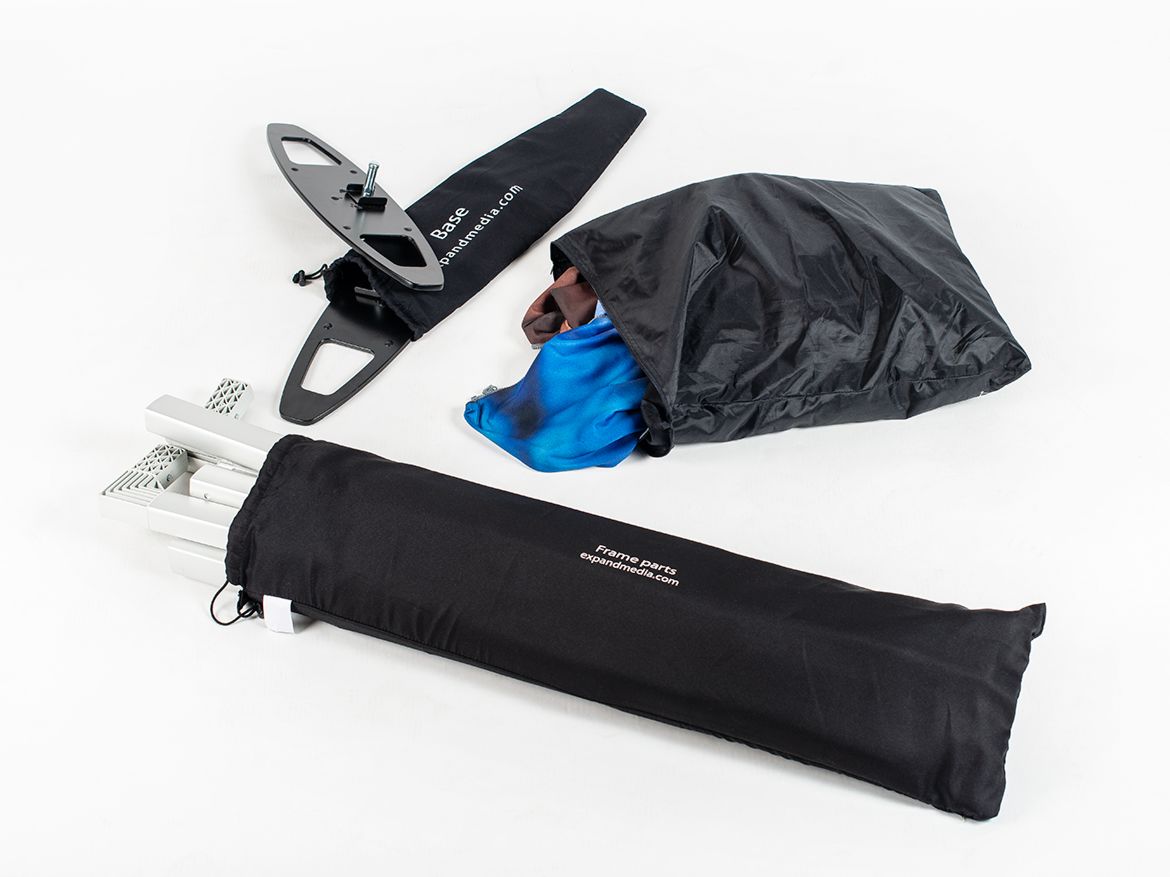 All parts
All parts come in protective nylon cases - the feet, the frame parts and your printed fabric.
Hard case or nylon bag
Most or our customers choose the hard case on wheels as it also turns into a counter. Another option is the nylon bag on wheels. Both are perfect options for carrying and protecting your backwall.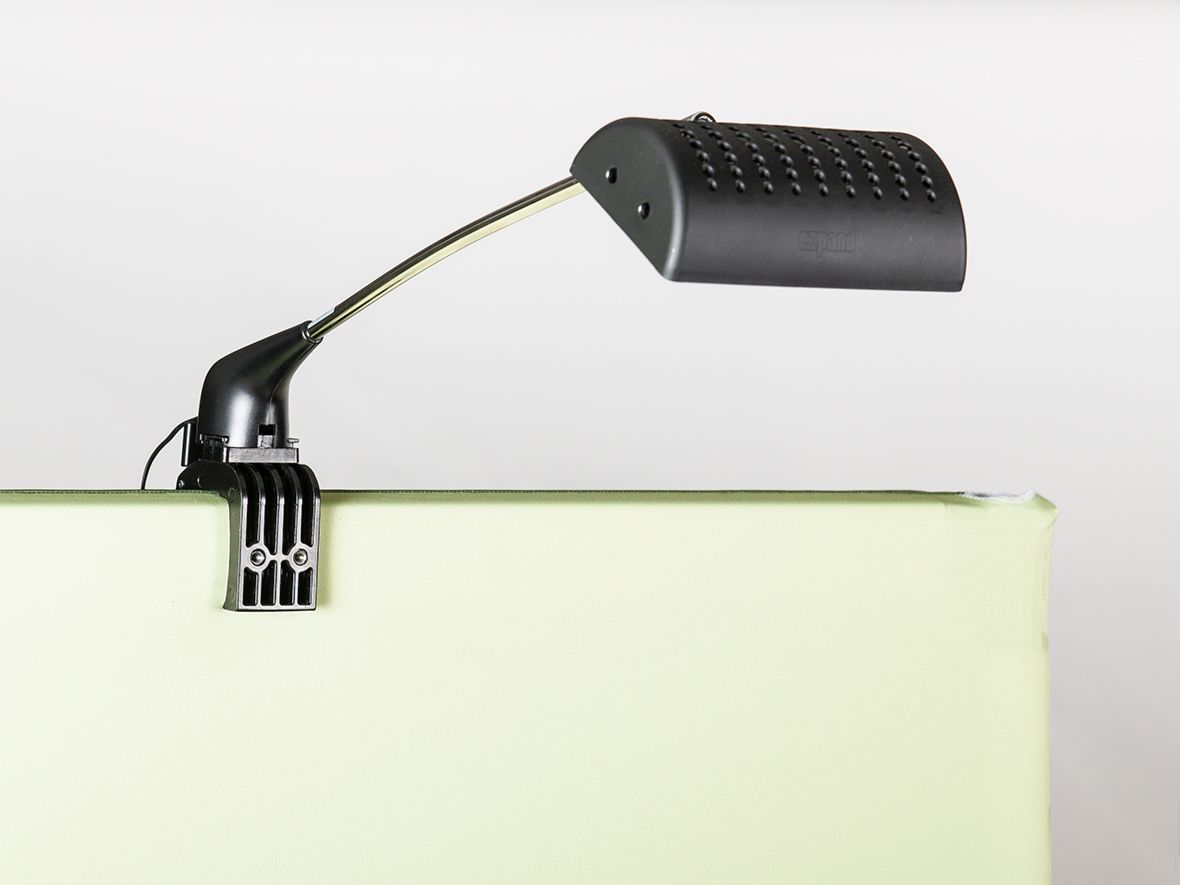 Add some light to your message
Highlight your message by using a spotlight. The LED spotlight is both environmentally friendly and cost-effective.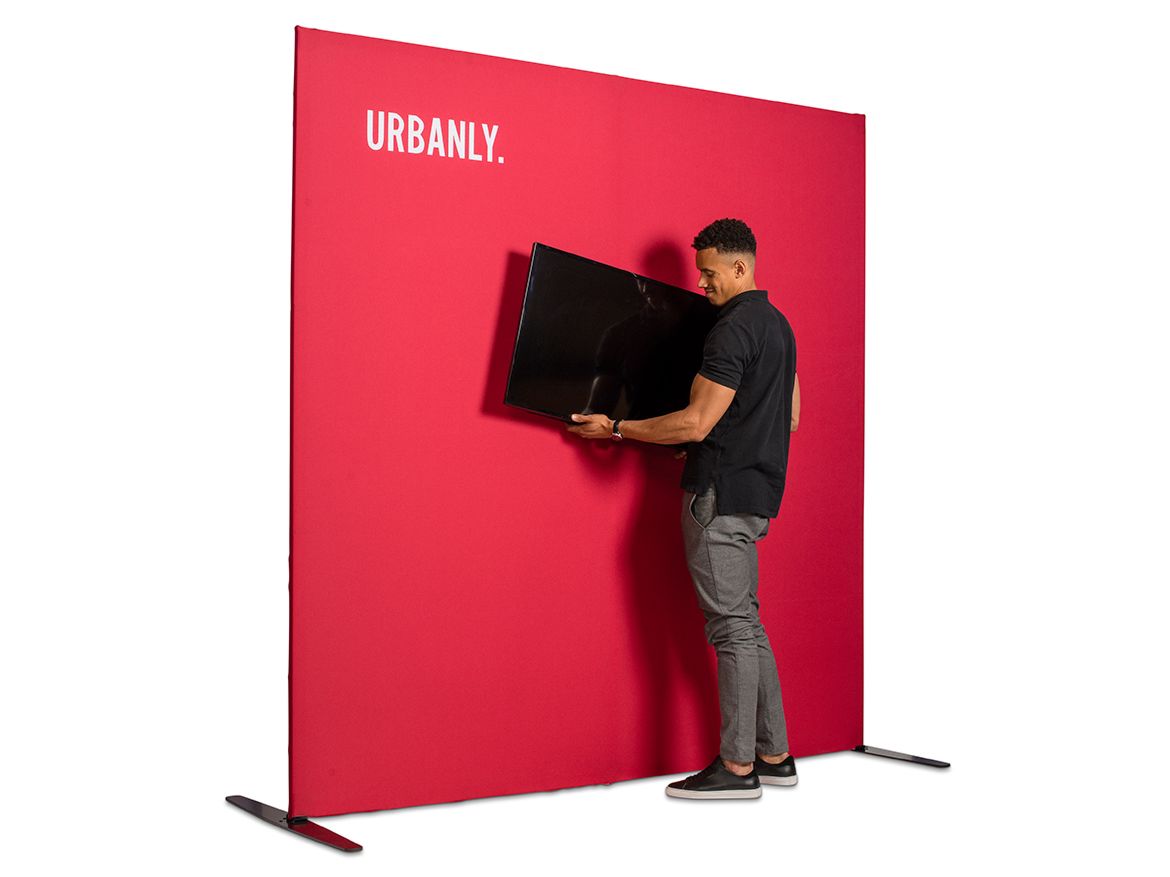 A monitor wall for presentations
Add a monitor holder onto the wall tp easily show a digital presentation or commercial while communicating your brand on the wall. Comes with extra long feet to ensure stability. Learn more.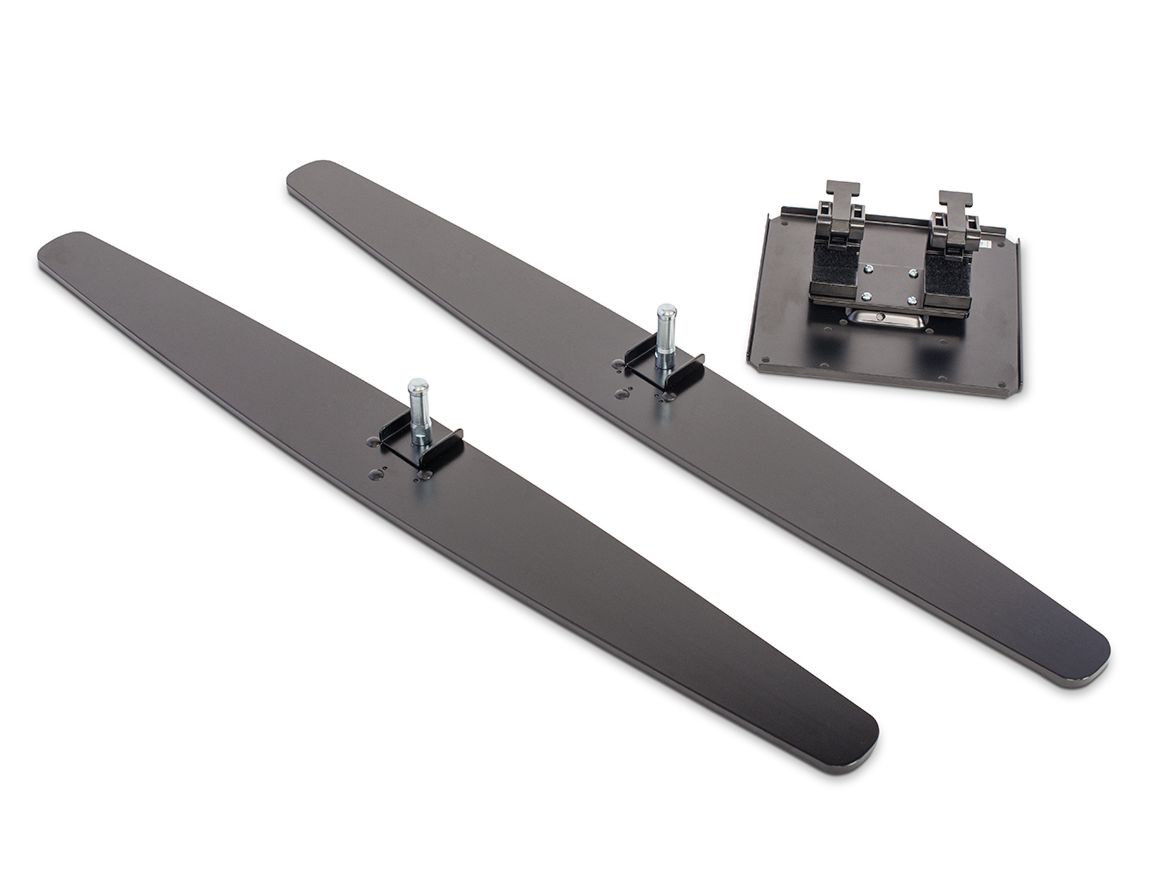 Monitor holder & extra large feet
You secure the monitor holder to a "T" bar in the middle of your frame that is exposed through a small hole with sewn edges in your fabric. Long feet are used to ensure extra stability.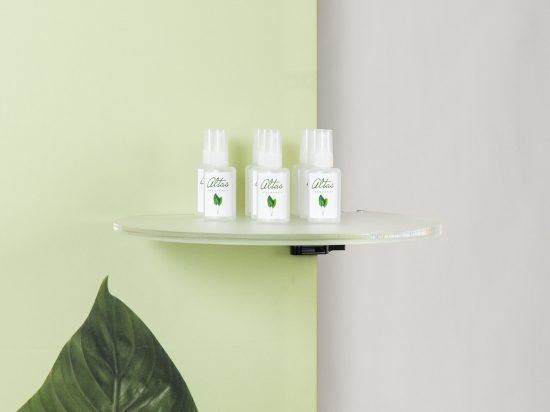 Attachable shelves
Display your products on one or several shelves that are easily attached to the backwall. Available for both left and right positioning. Max load 6.5 lbs. Must be used with extra large feet for stability reasons.
Facts
Sizes & Weight
Do you need special dimensions? Contact us for more information, we are happy to help you with customized requirements.
Leaflets
Instructions
Artwork templates