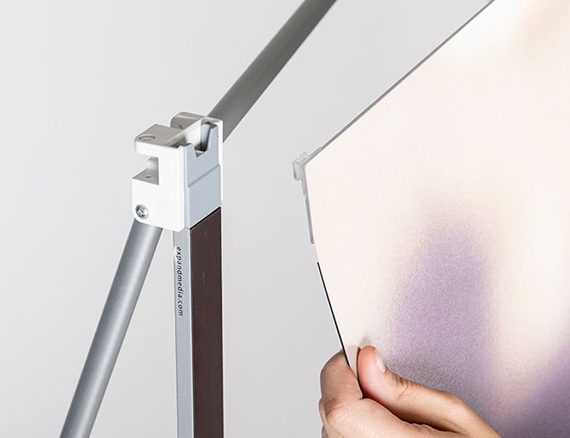 Expand MediaWall
Expand MediaWall
A display wall to communicate your brand or product
Curved or straight, with or without products? Either way, this lightweight display wall with its unique shape and design is perfect for when you want to be seen from different angles. Besides the large display area to communicate your message and brand, you can show your products by adding a display case. Available in different sizes and shapes.
Highlights
Easy to set up graphic panels
Lightweight and easy to bring
Delivered in a nylon bag or in our podium case
Spotlights, monitors and display cases available

The wall that is always easy to bring with you
A hard case that turns into a counter
Pack your wall in this shipping case on wheels and once you have unpacked it, you easily turn the case into a spacious counter (with table top and shelves).
A nylon bag
Choose the nylon bag on wheels if you only need to ship your wall.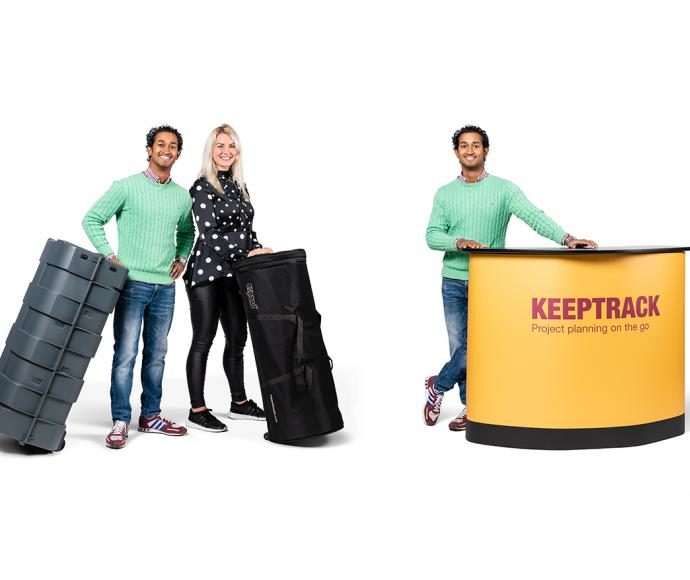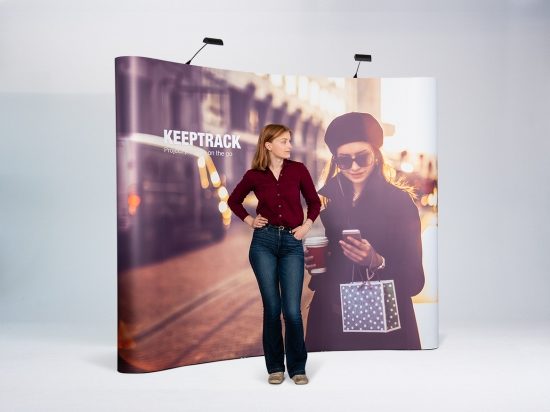 Curved backwalls
The curved backwall display enhances the visibility of your graphics and allows it to be seen from all angles. It is available in different widths and you can integrate one or more display cases, monitors or any other digital media to your wall. It's easy to carry and set up, even if you are all by yourself.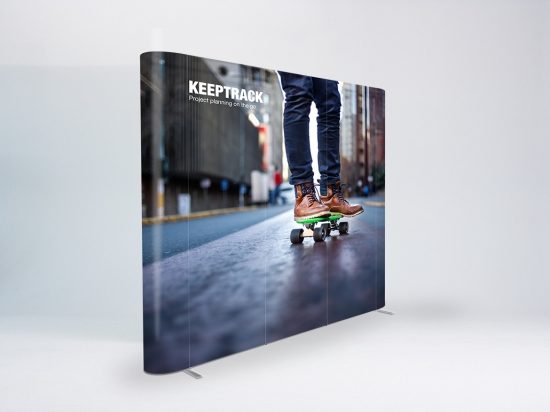 Straight backwalls with support feet
The straight version is used with support feet to maximize stability. Just as the curved backwall, it´s available in different widths and with the possibility to integrate display cases and monitors. Perfect in environments with limited floor space.

Showcase your products
This backwall offers a popular feature that enables you to showcase your products in a stylish way. Add one or several display cases to your wall.

Add a smart counter to your backwall
Most of our customers combine this backwall with the Expand PodiumCase - our combined counter and shipping case on wheels. Pack any size of the backwall in the case and it's easy to travel with as it fits in the trunk of your car. Unpack your backwall and create a spacious counter. Store your whole booth in the protective case until your next event.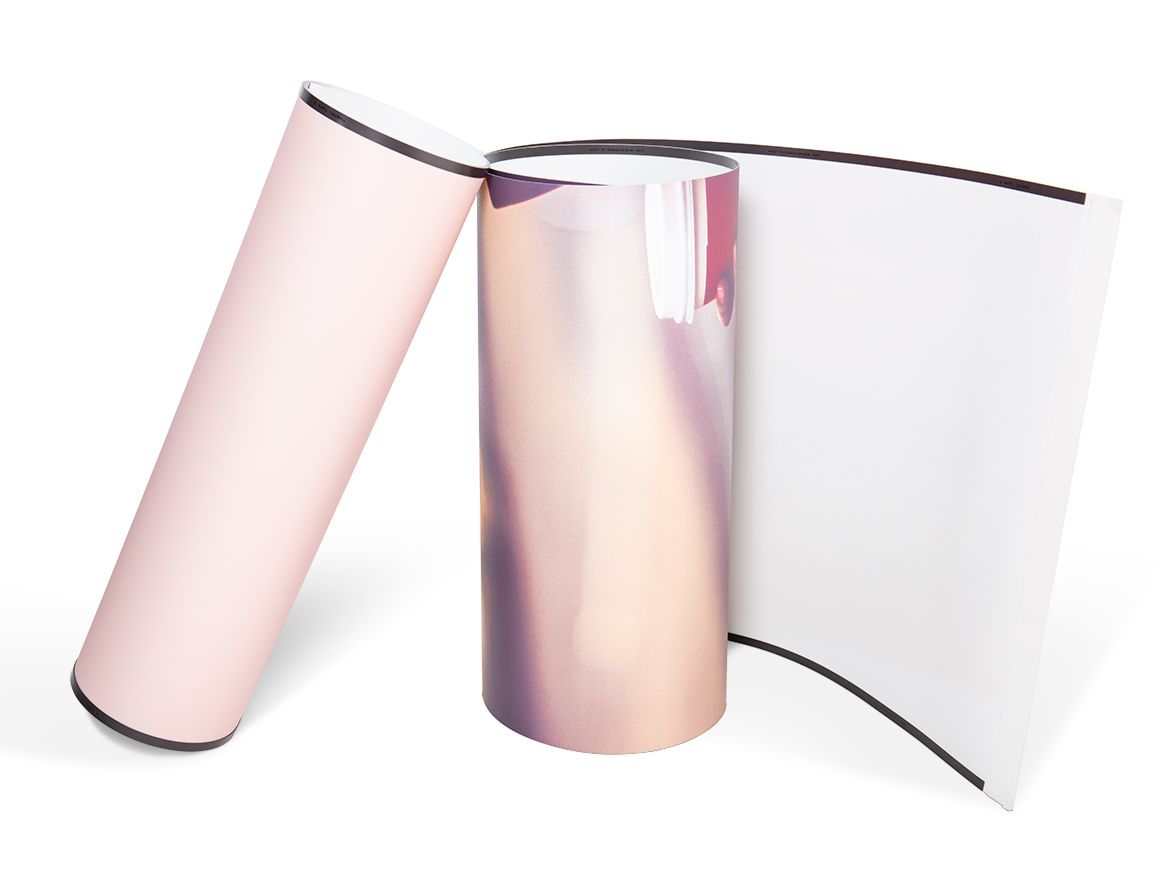 Graphic panels to make your message shine
Excellent print on laminated graphic panels that are attached with magnetic fastenting. Just update the graphics when it's time for a new message.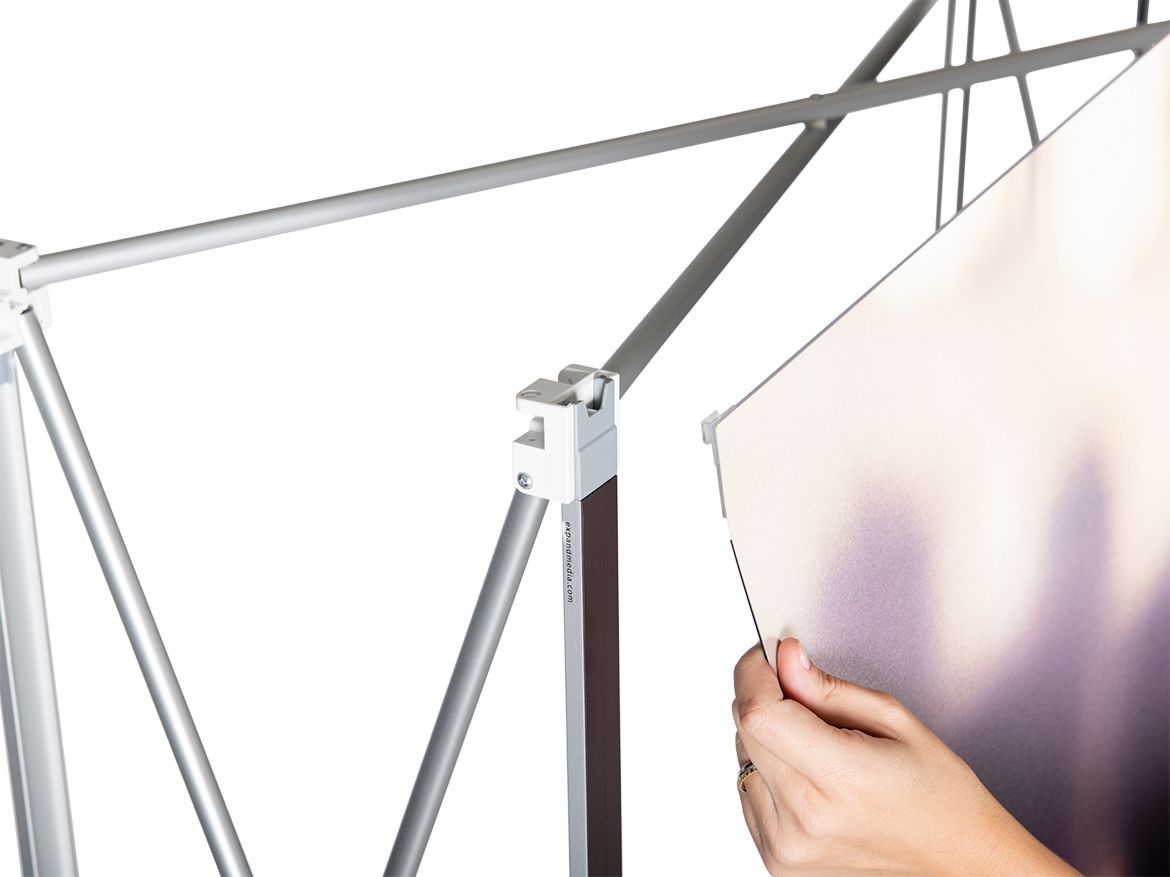 Easy to set up
Designed to be easy and fast to set up for one person. Just hang the graphic panels on the plastic hooks and press the edges against the magnet strips.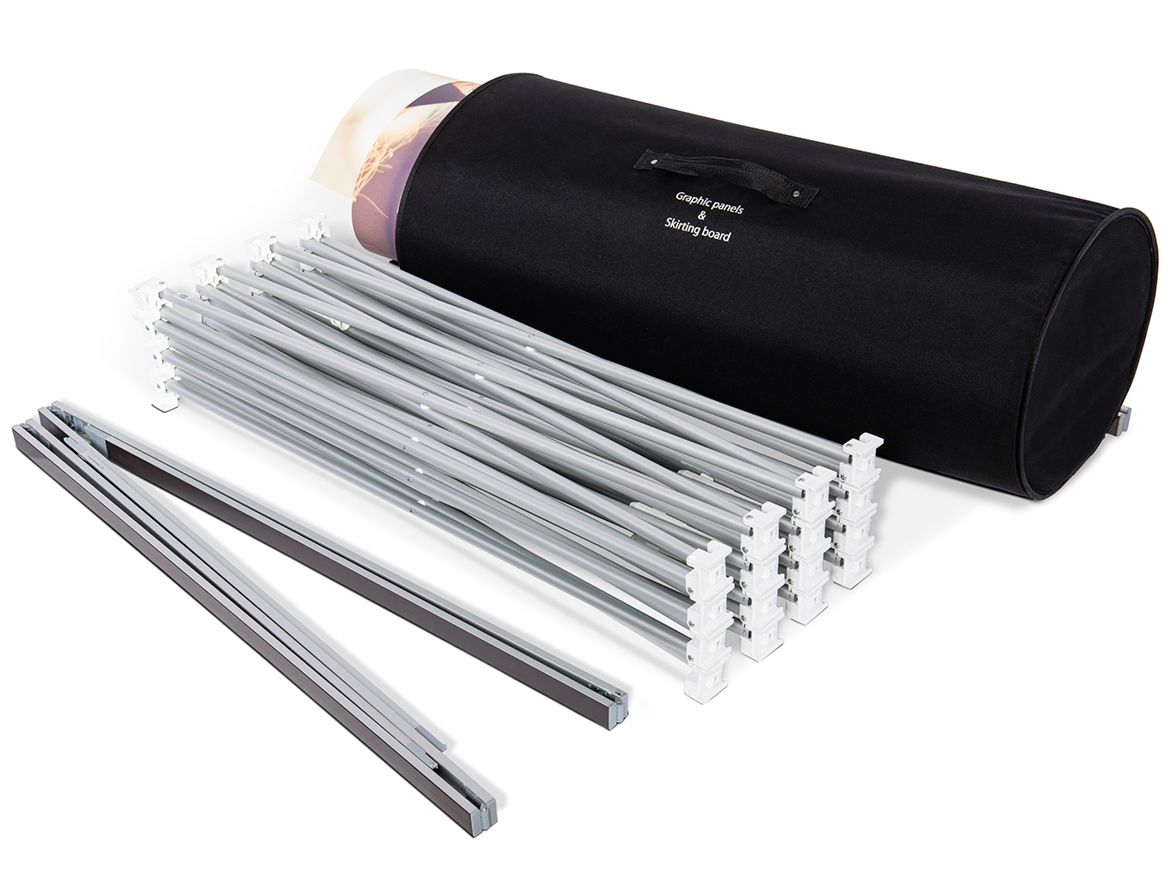 All parts included
A lightweight aluminium structure and magnet strips.The graphic panels come in a black nylon bag for storage and protection.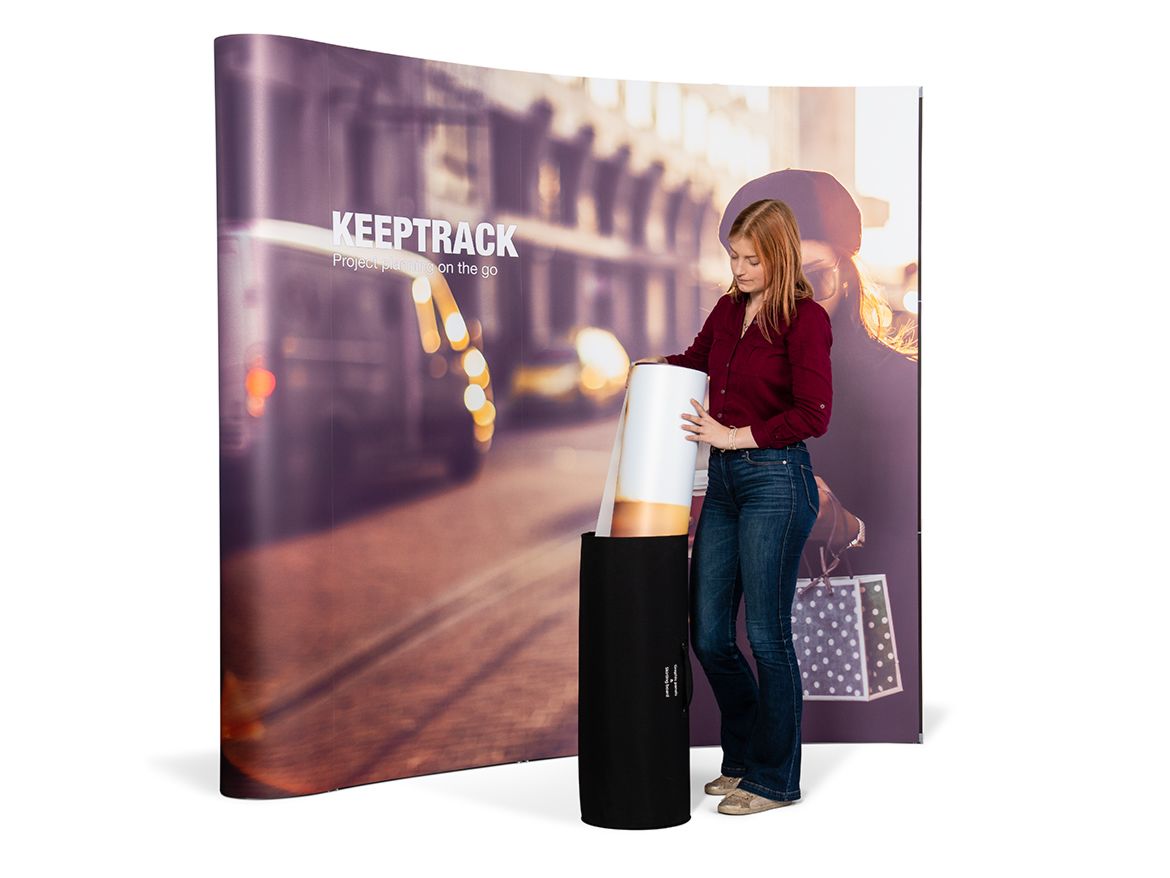 How to pack the graphic panels
Roll the panels carefully with the image side outward before putting it into the panel case.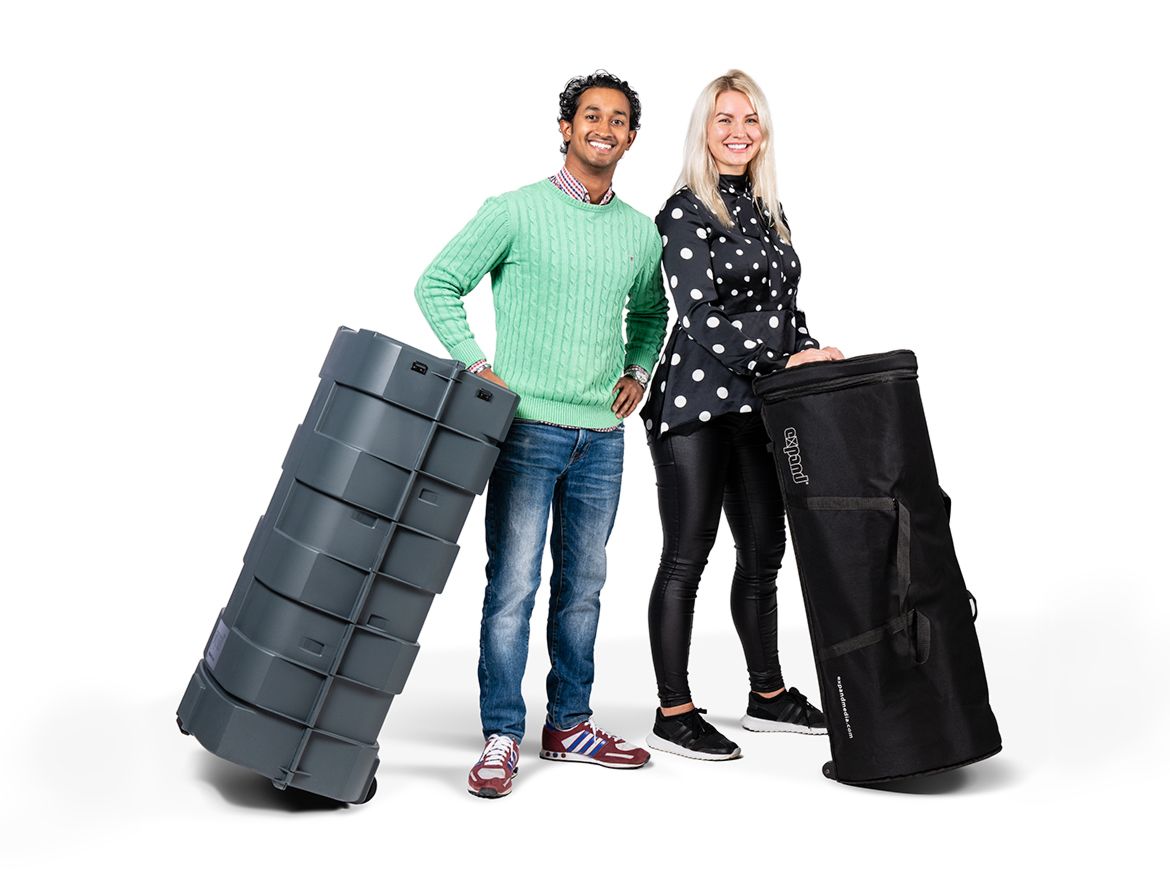 Smart transport
Expand PodiumCase - our smart multi-functional shipping case that also turns into a counter, is perfect for this product. The other case option is our nylon bag on wheels.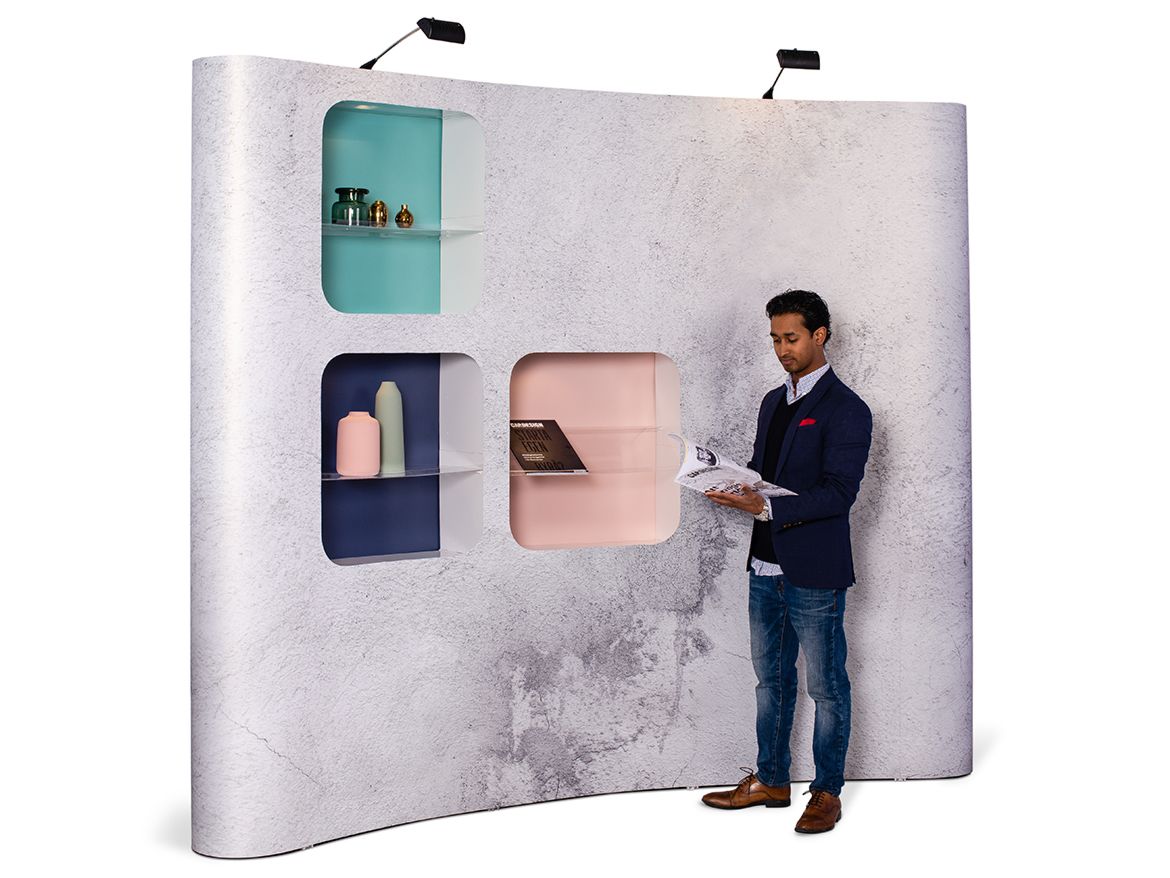 Display your products
Add one or several display cases to showcase your products. The display case can be placed in the top, middle or bottom of the wall.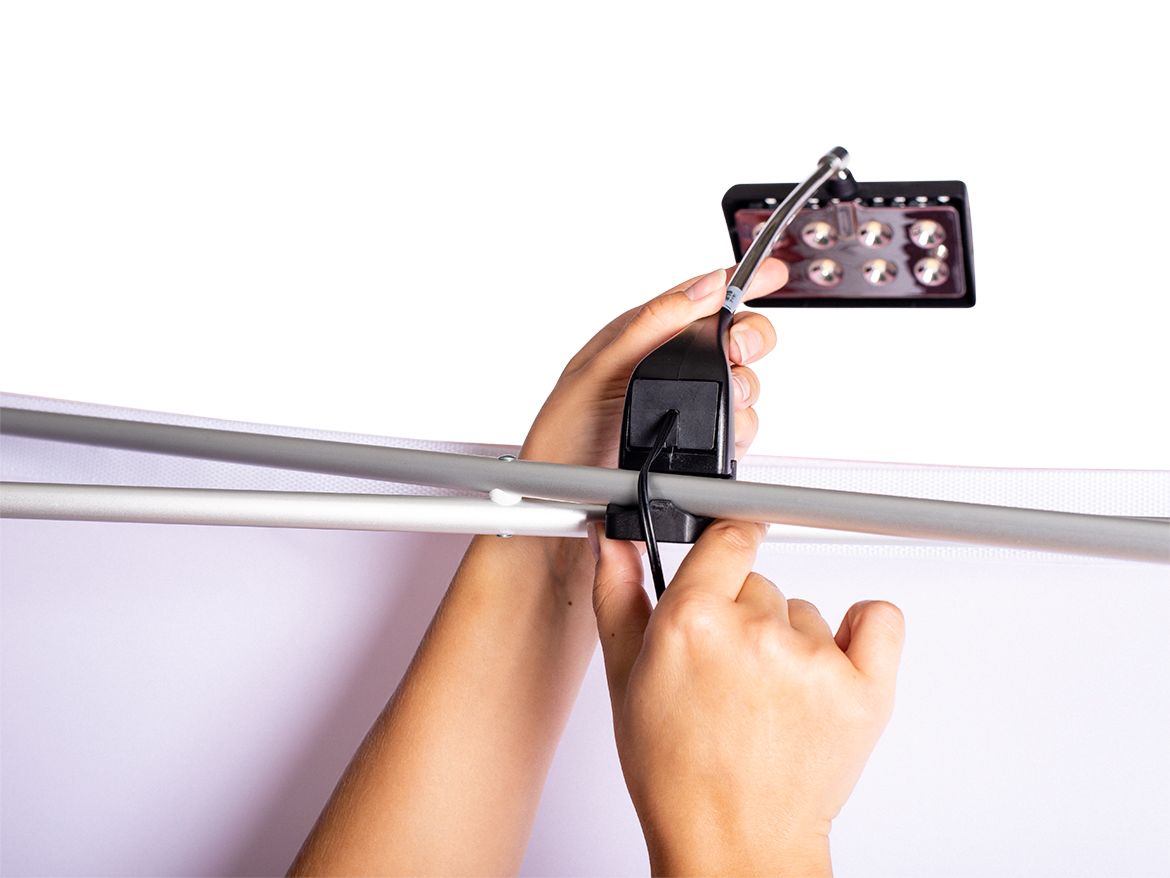 Add some light to your message
Highlight your message with light. This LED spotlight is both environmentally friendly and cost-effective.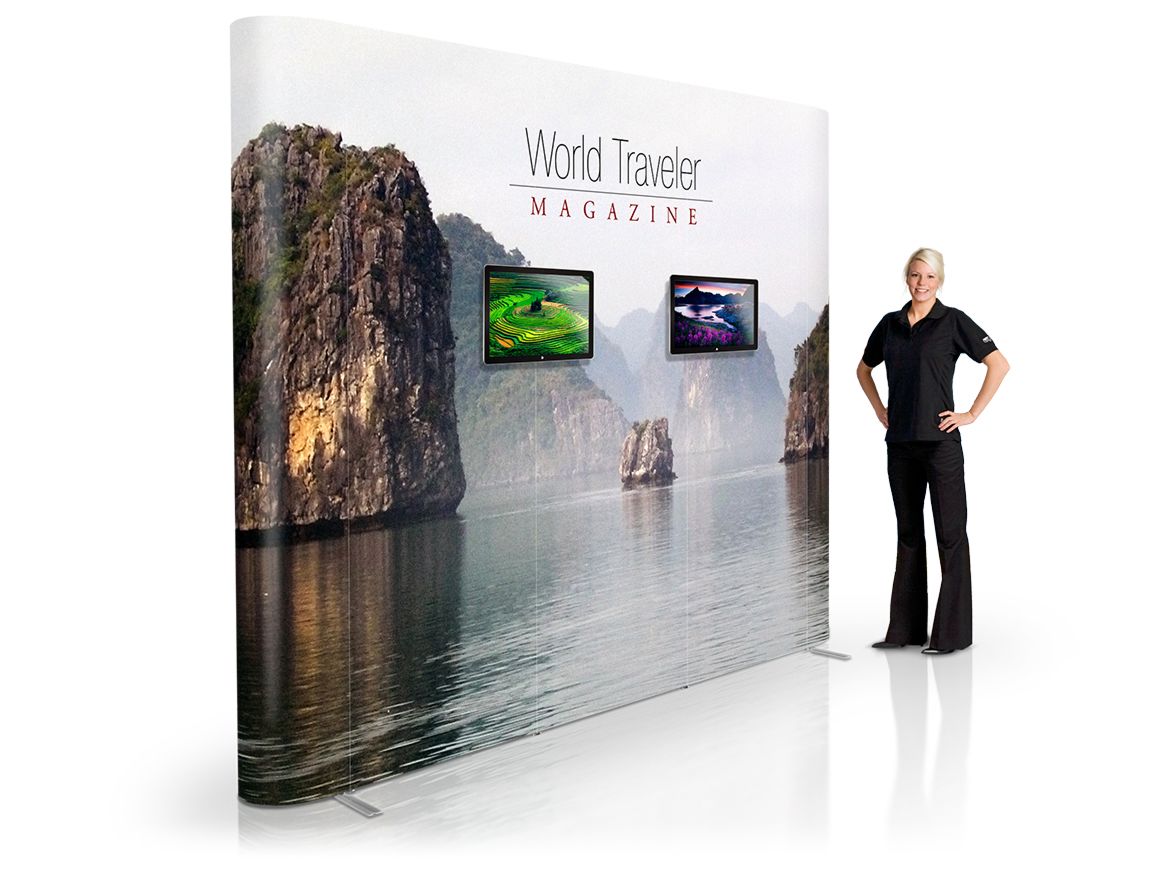 Show presentations on a monitor
Add a small flat screen to your backwall using a monitor holder (support VESA-standard 75, 100 & 200). One or two cut-outs in the graphic panels is then needed.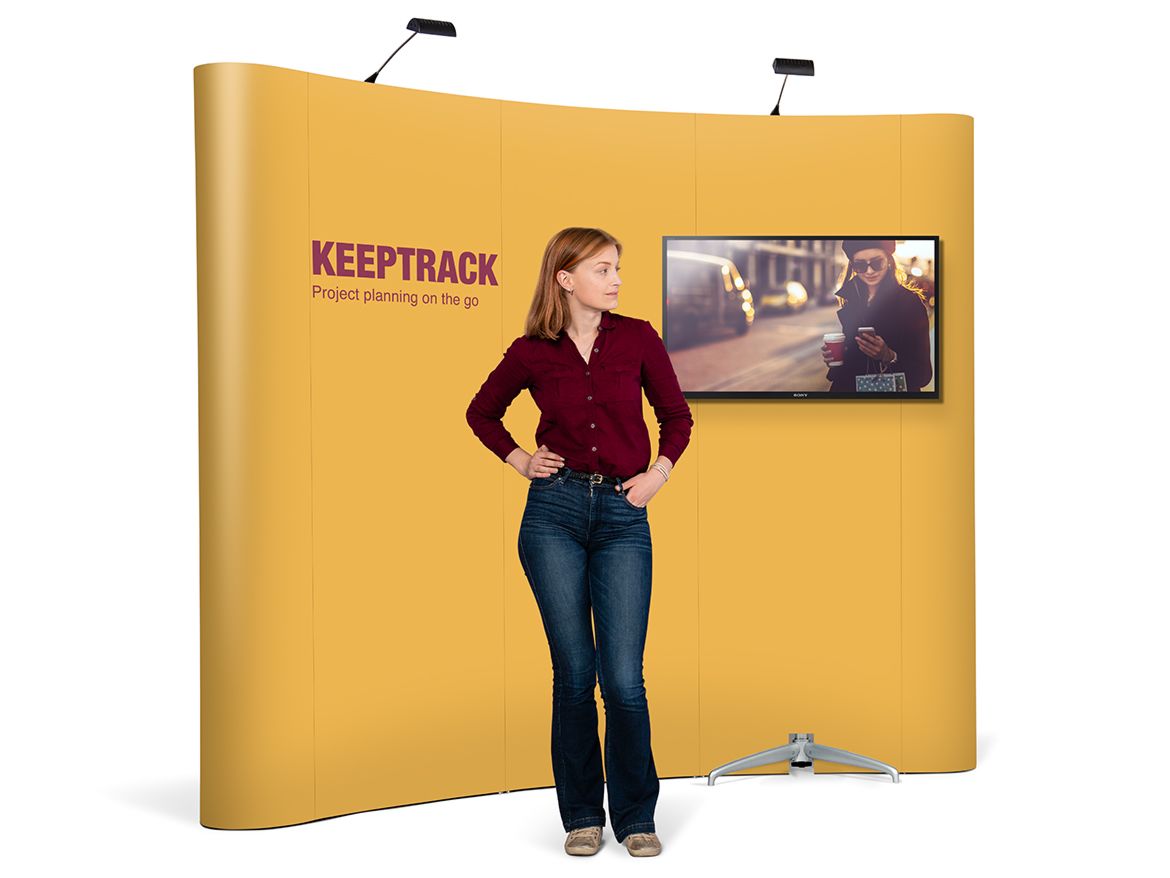 Add a large screen
Integrate a large flat screen to the display wall using our monitor stand (supports VESA-standard 200x200 up to 600x400). A cut-out in one of the graphic panels is then needed.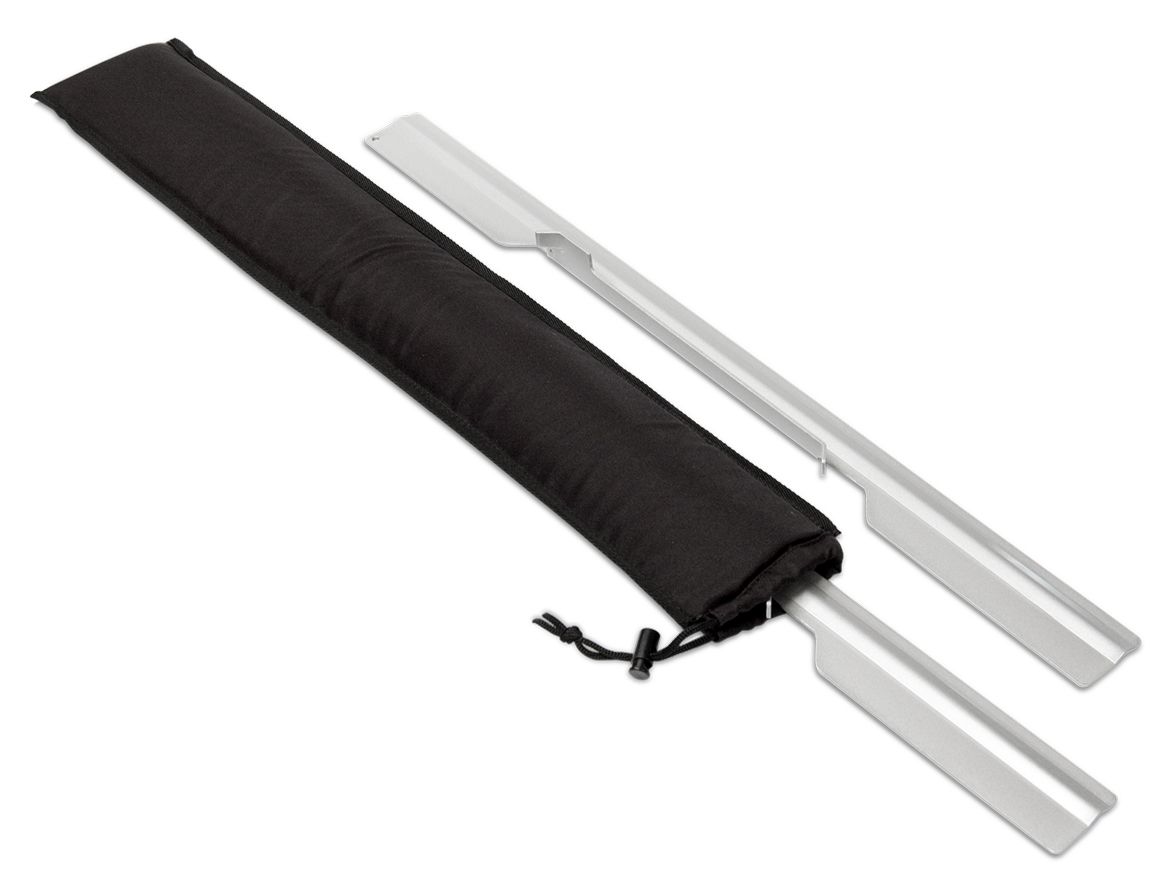 Feet for extra stability
Attach the feet onto the straight display wall for maximum stability. Arrives in a separate nylon bag.
Facts
Sizes & Weight
Leaflets
Instructions
Artwork templates