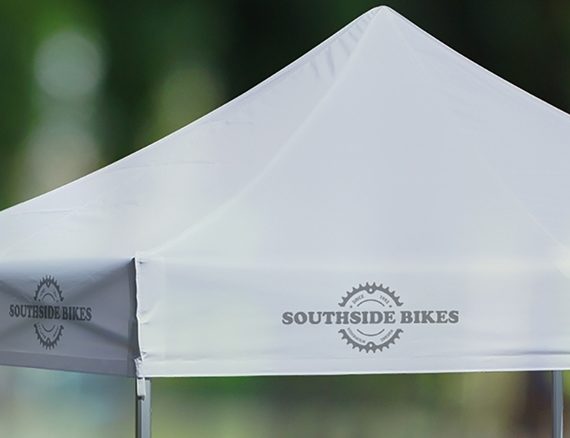 Event tents
Event tents
Branded tents for outdoor and indoor usage
High quality branded event tents that are stable and durable, that you set up in just a few minutes. Available in twelve different colours so you can match your brand and message. Produced in polyester fabric that is both waterproof (250D) and UV protected.
Highlights
Stable & durable
Both for outdoor & indoor usage
Available in three sizes
Choose from 12 different colours
Your choice of walls (full or half wall, window or door)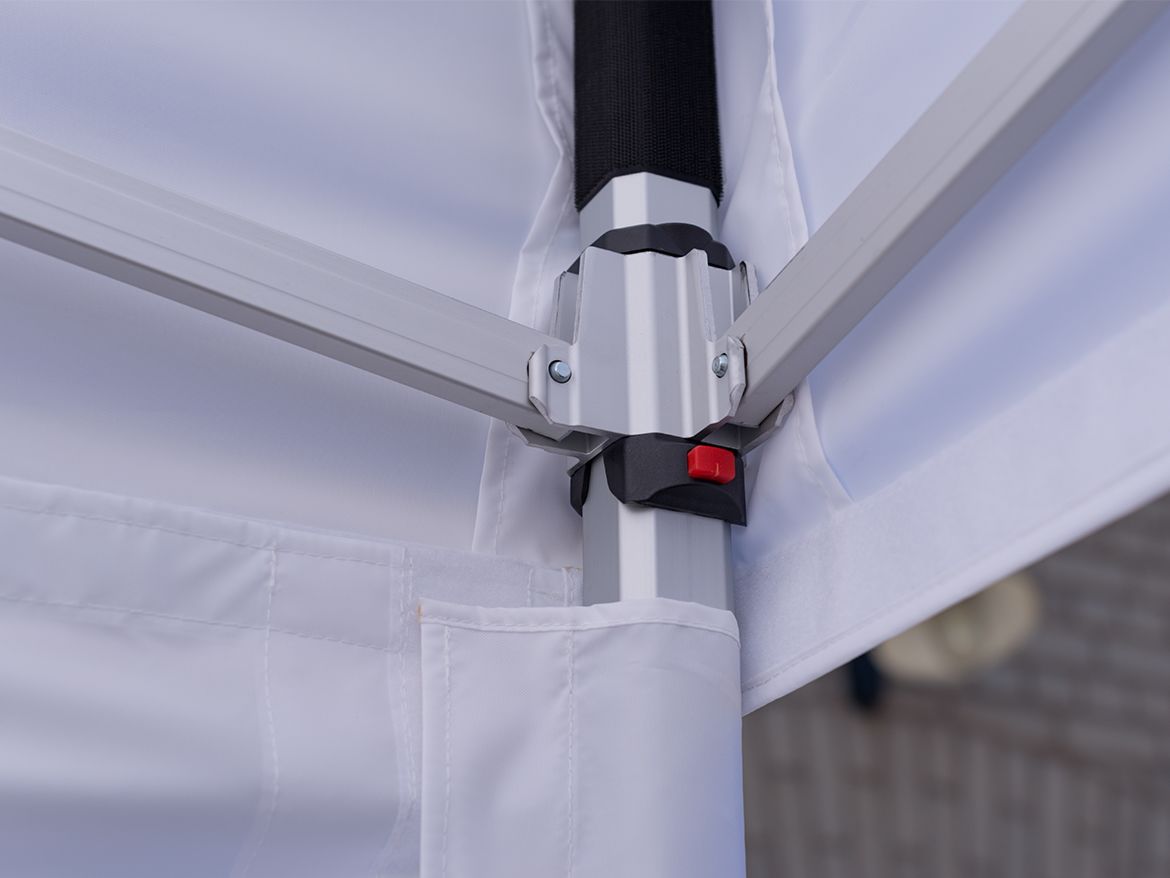 Walls fastened with Velcro
The walls are fastened with Velcro, which makes the tent easy to set up and making it more wind proof as the walls sit tight to the poles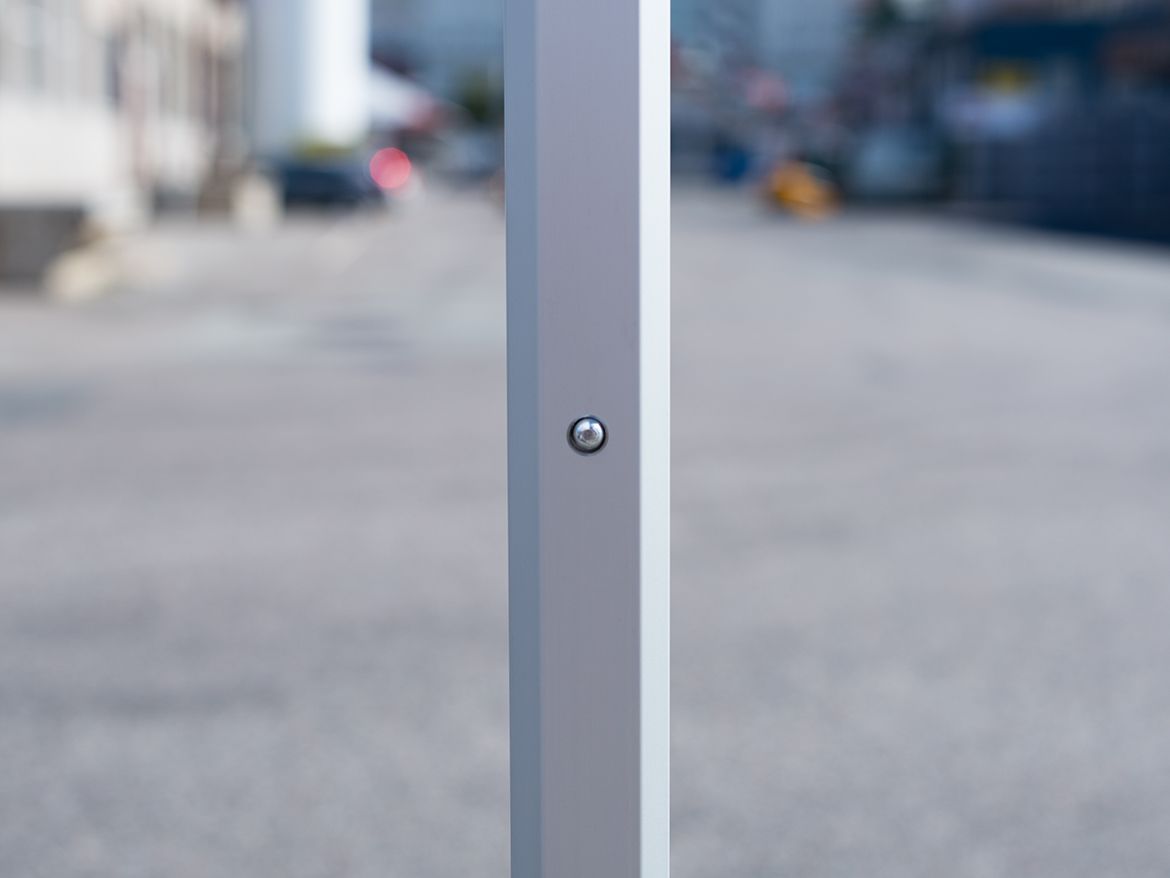 Stable and durable
The tent structure is made of long-lasting aluminium, which makes it stable and durable for long-term wear and tear.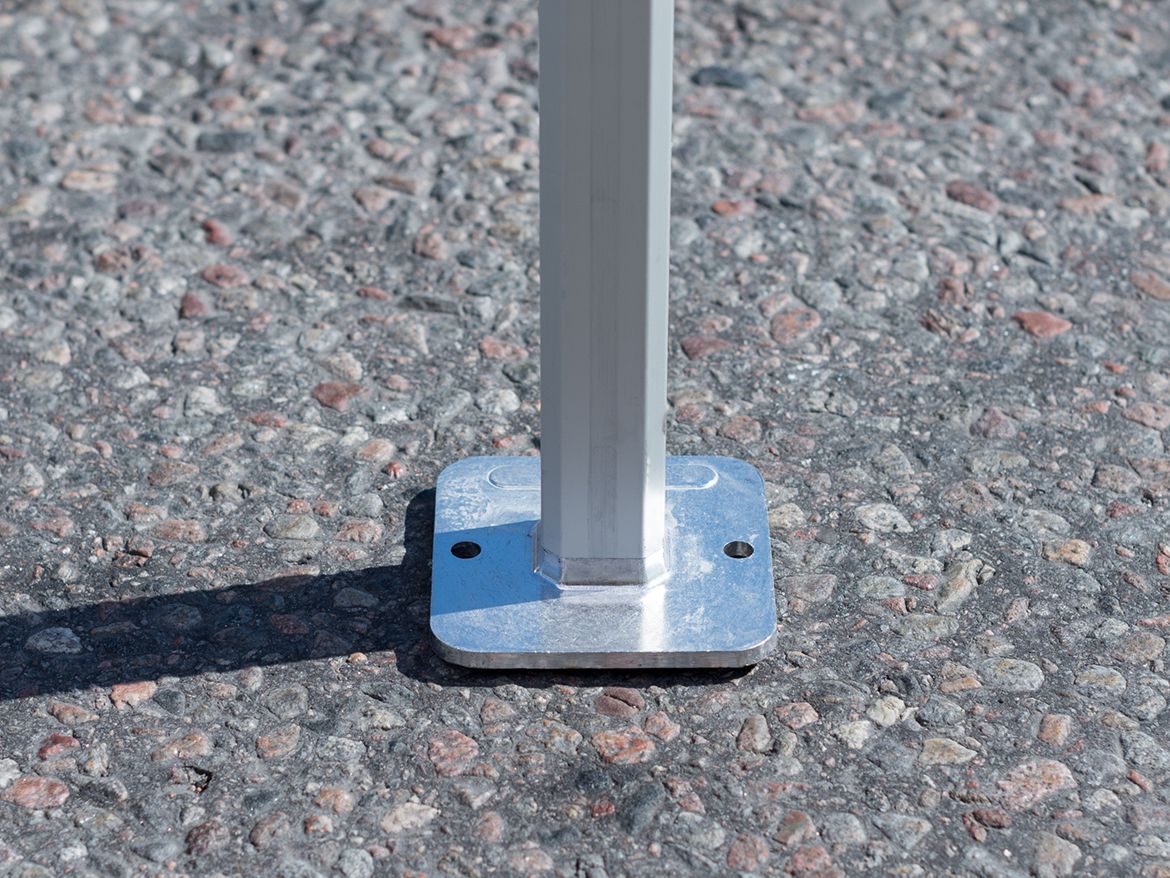 Tent feet
There are holes in the tent feet, to be used for ground pegs to secure the tent to the ground. You may also attach wheels to the feet, for easier transportation of your tent.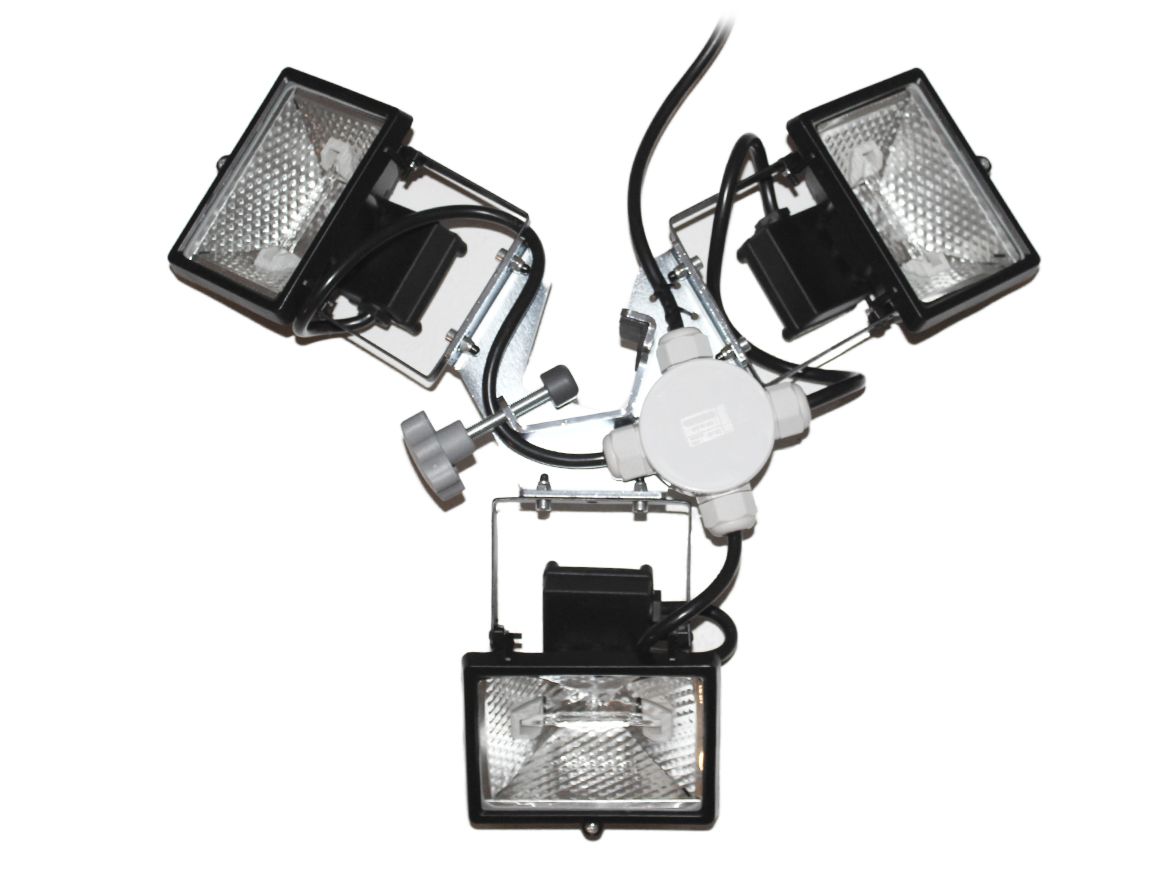 Attach light
Light up your tent with a lighting system (3 floodlights - 150 watts each). Place it on the center pole or the feet of the tent and attach it with the accompanying screw - no tools needed.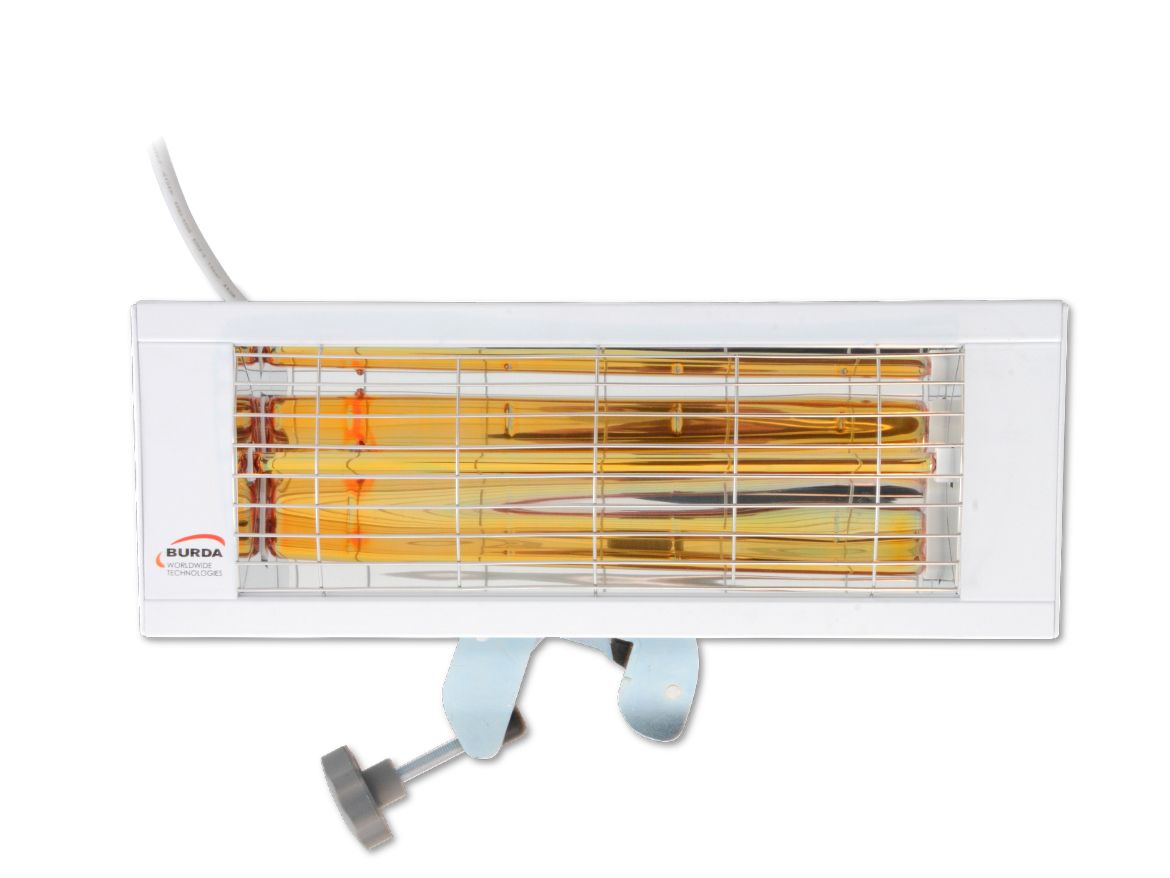 Add some heat
A heater to keep your tent warm even when the weather is cold. Mount it onto one of the poles - no tools needed.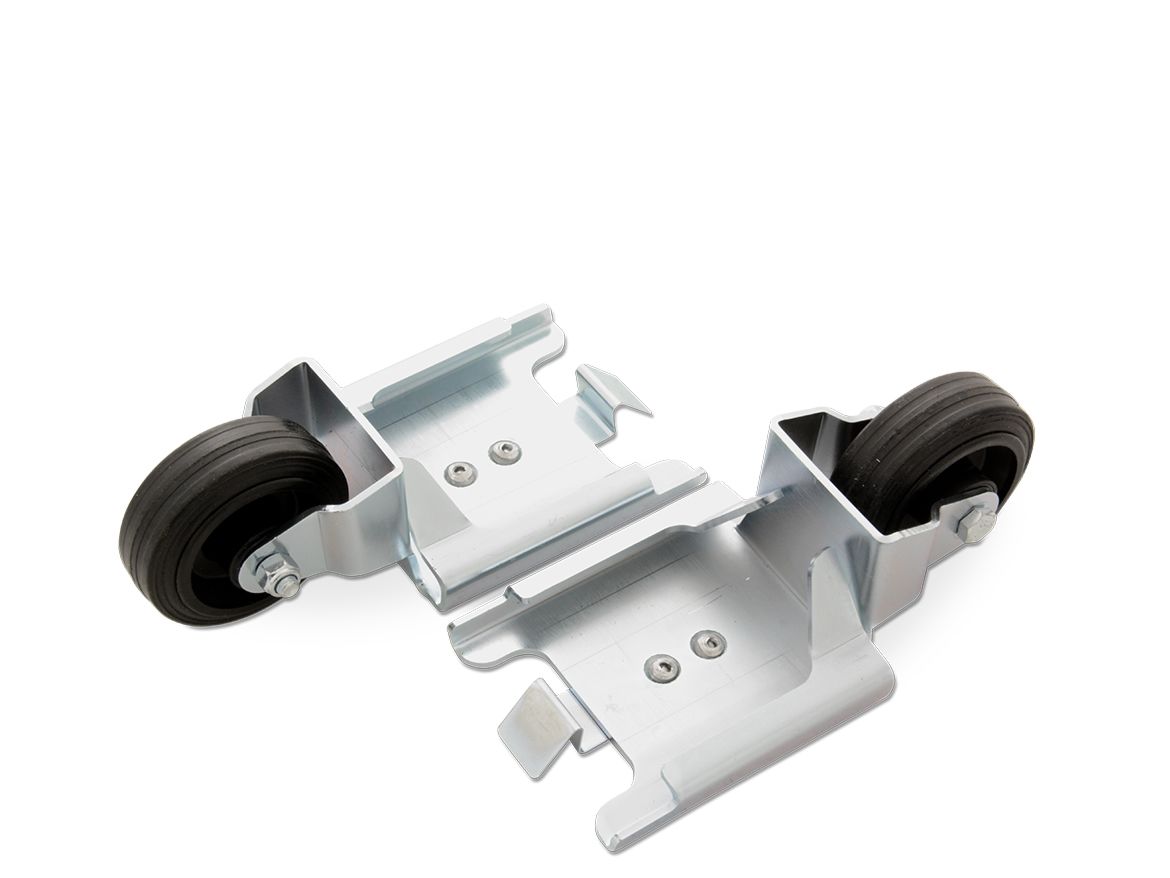 Wheel it away
Add wheels to enable effortless transportation. Just slide them through the slide clip on two of the tent feet without using any tools. The tent can be set up with the wheels mounted.
Fastening kit
Secure your tent with our fastening kit with tension belts, spiral ground pegs and a hammer. The tension belts are fastened in the lower margin of the roof valance and the ground pegs (or a fence, car etc).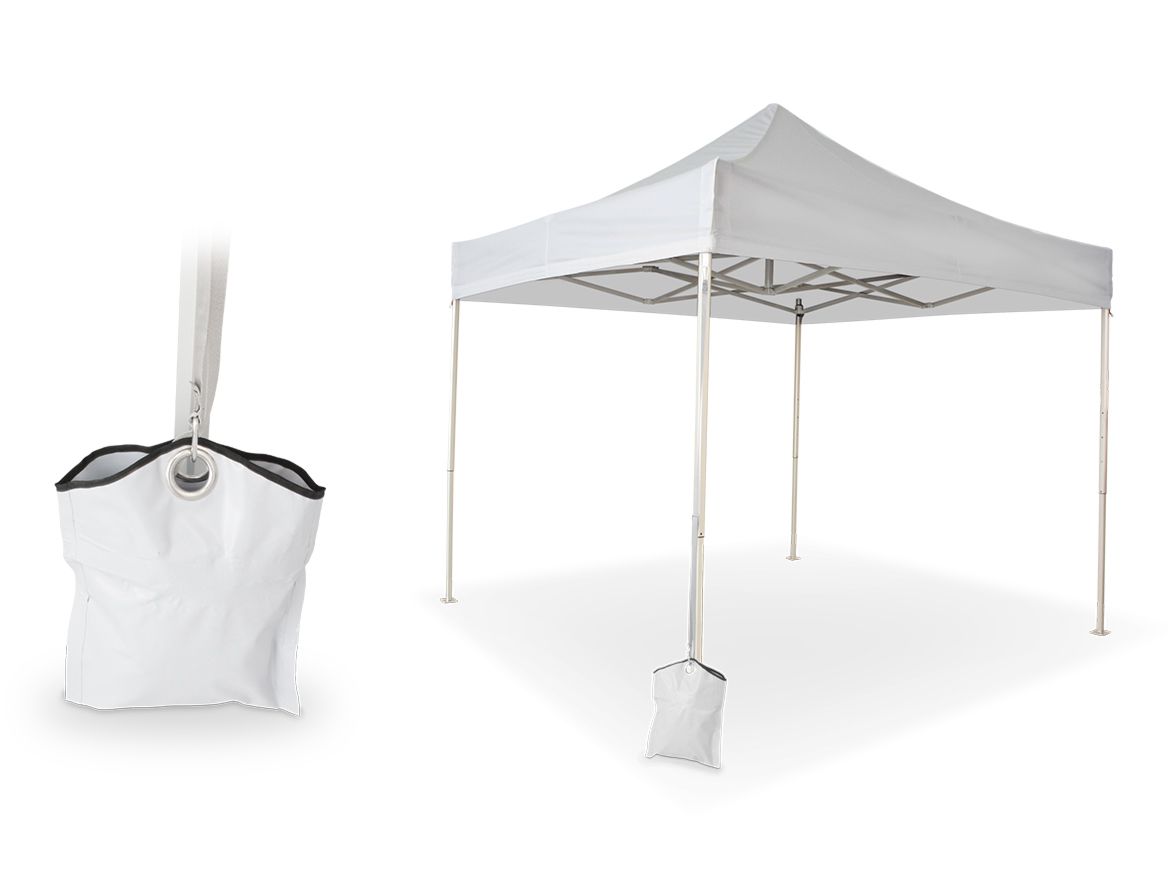 Secure with anchoring bags
Fill your anchoring bags with water or sand to add some weight to the tent. The bags are fastened at the bottom of the roof valance.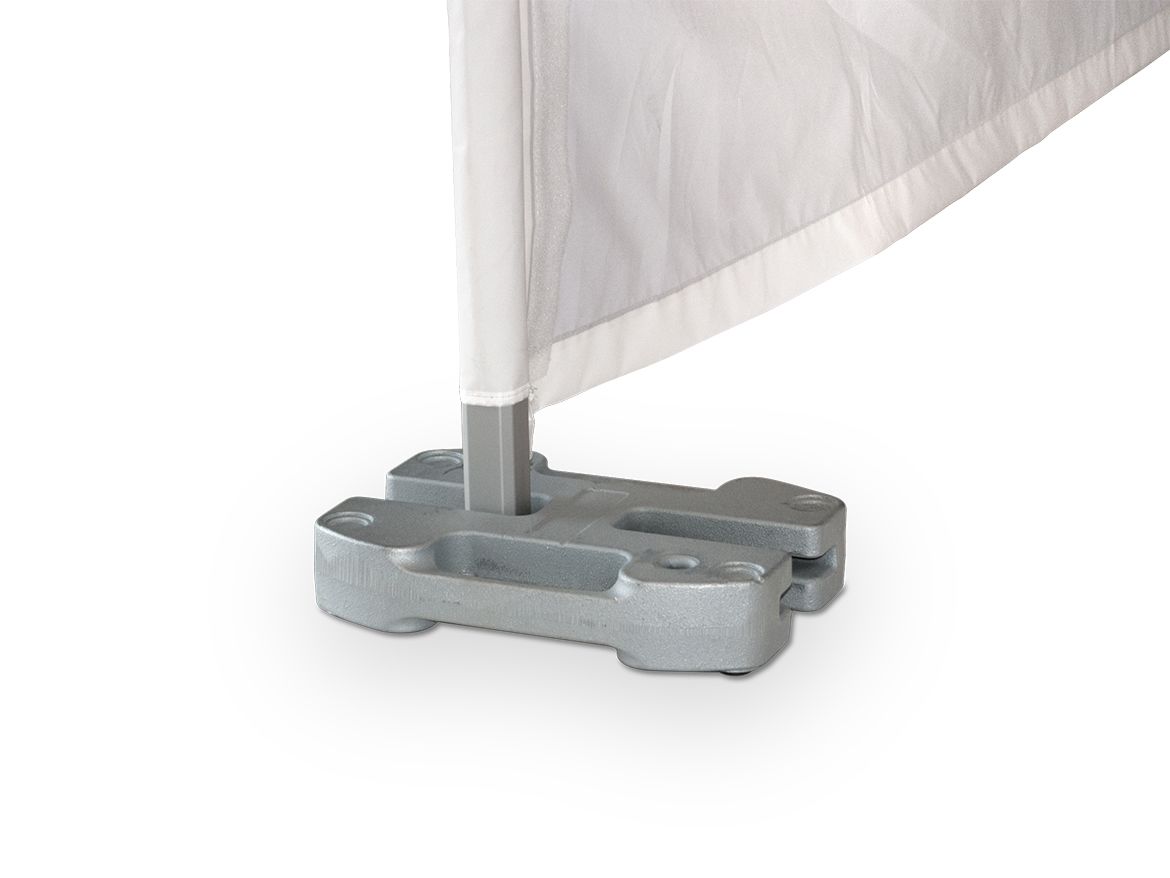 Keep it in place
Add weights for extra stability when it is windy. Just slide in the tent foot into the weight. Weight: 7 kg. The weights are stackable.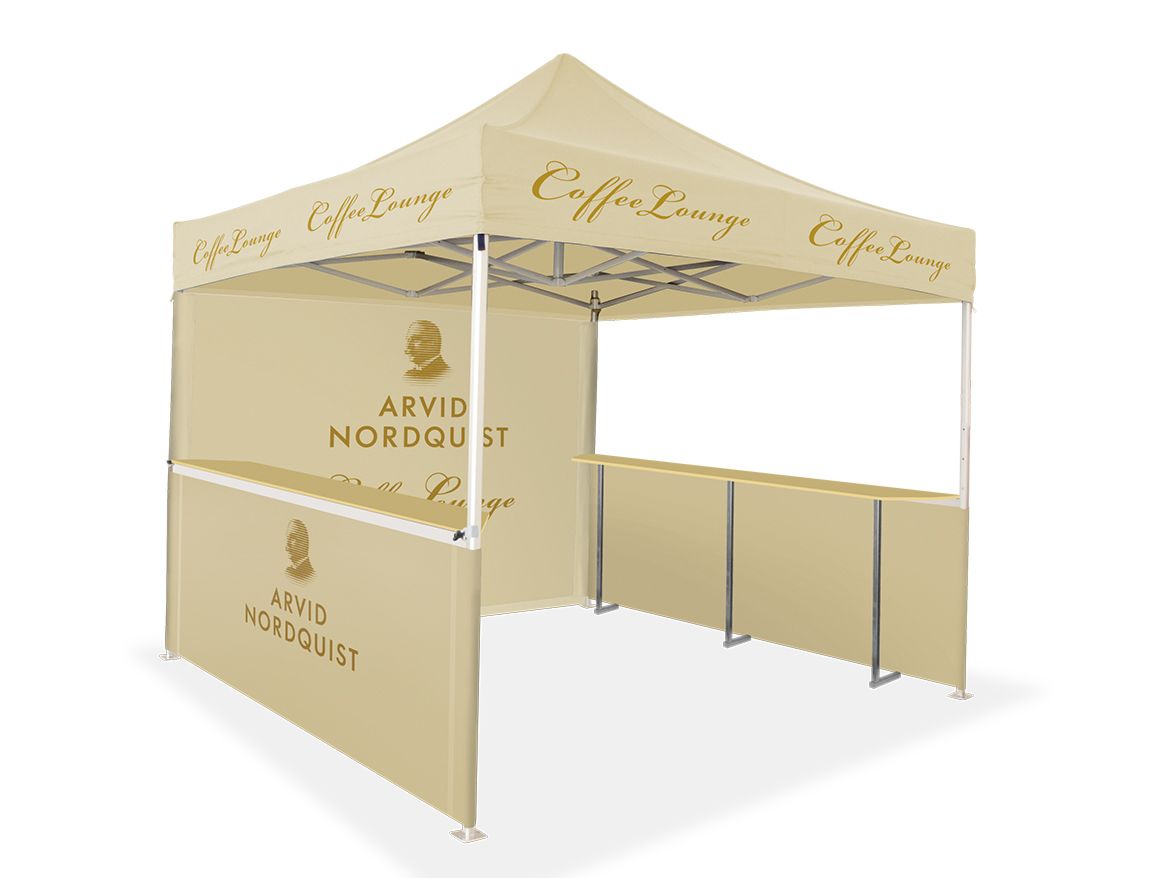 Counter table
Add a counter table to one or more tent sides to create a sales, information or registration stand. No tools needed.
Height: 105 cm. Depth: 30 cm
Counter: Spruce wood (untreated)
Feet: 30x30 mm square tubes in galvanized steel (rust-free)
Fire retardant: according to DIN EN 13501-1:2007 class E