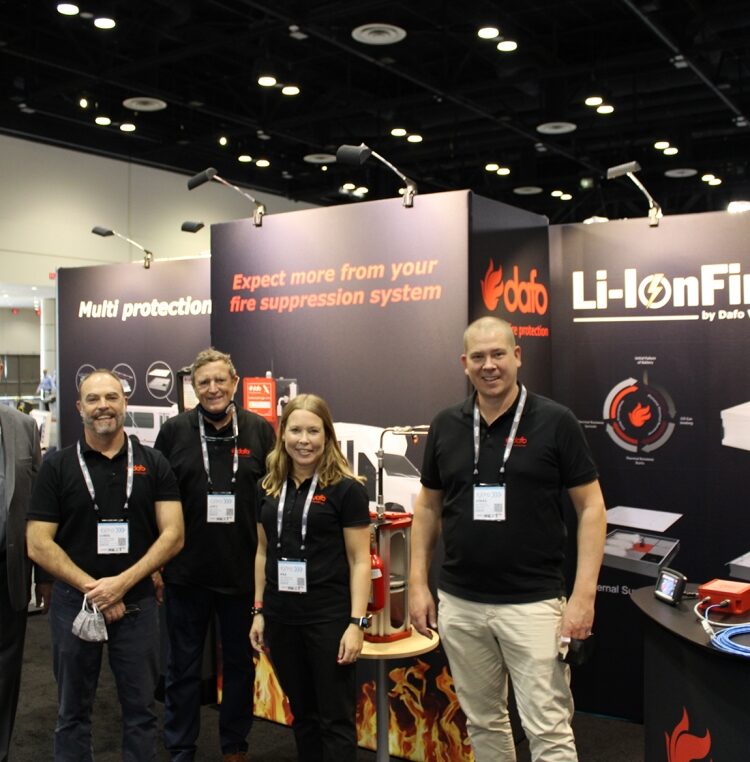 Same stand, different prints for Dafo Vehicle's trade shows
Same stand, different prints for Dafo Vehicle's trade shows
Dafo Vehicle, the Swedish vehicle fire protection supplier, planned for their two trade shows in the US. With different focus and target groups on the two trade shows, they wanted to use the same exhibition stand yet communicate different messages.
The solution for the 6x3 m floor space was Expand GrandFabric system with double-sided print on each wall module, using one side of the walls for the first trade show and the other side for the second one. Their exhibition stand also included two counters to demonstrate their products.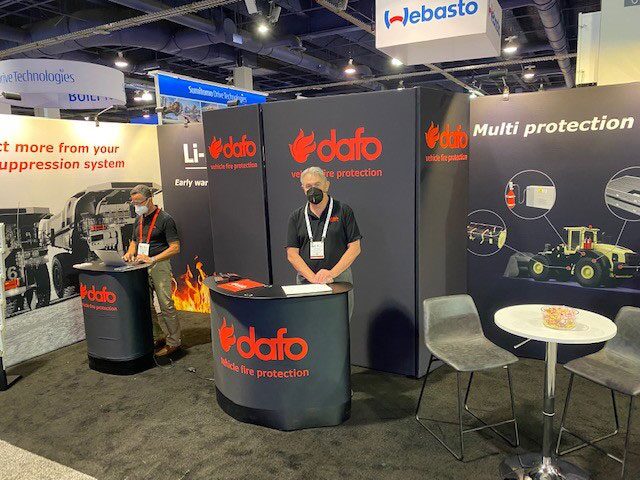 One side of the walls for the first trade show
First out, was the MINExpo International in Las Vegas, where Dafo Vehicle created their exhibition stand using the print on one side of the walls.
The other side of the walls for the second trade show
Next up, was APTA Expo in Orlando, where they set up the same walls, using the other side with the print that suited the focus and target group for this trade show.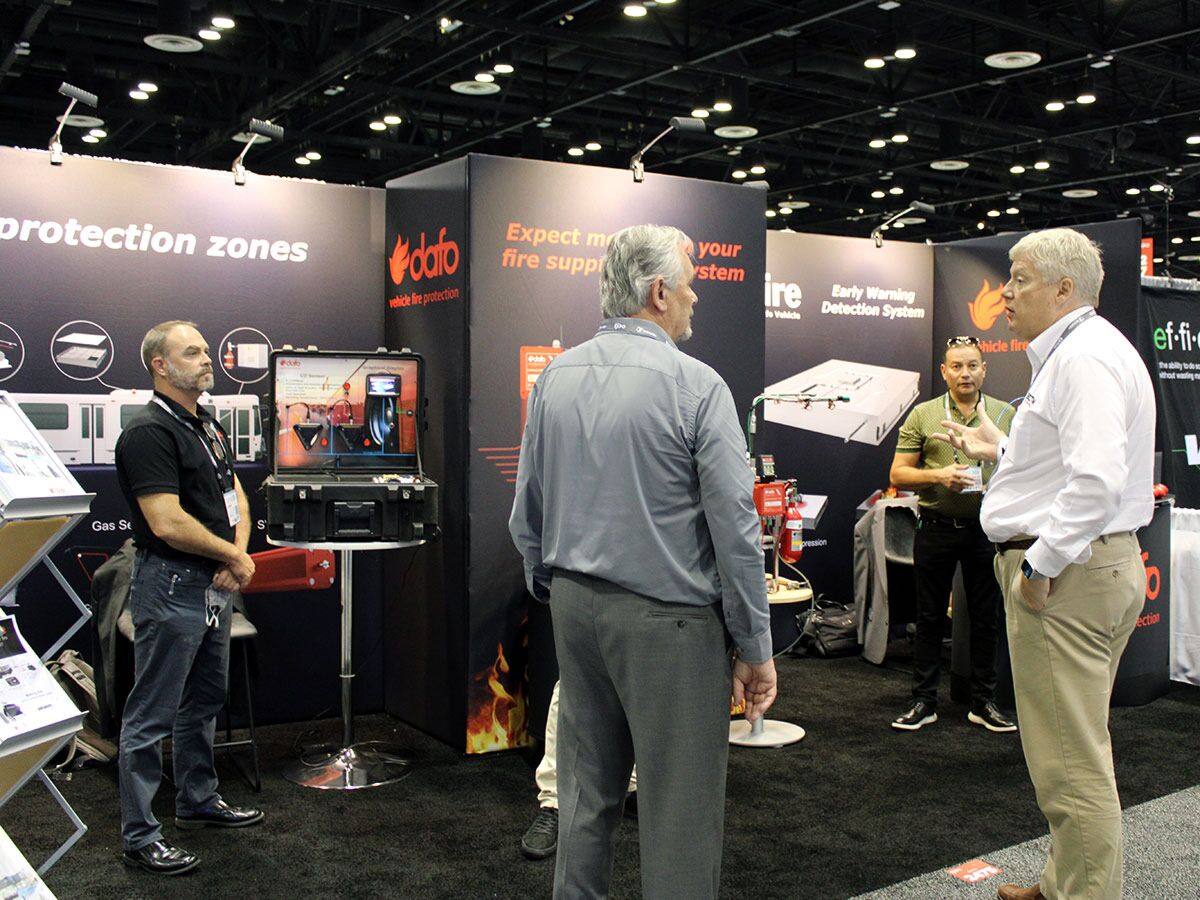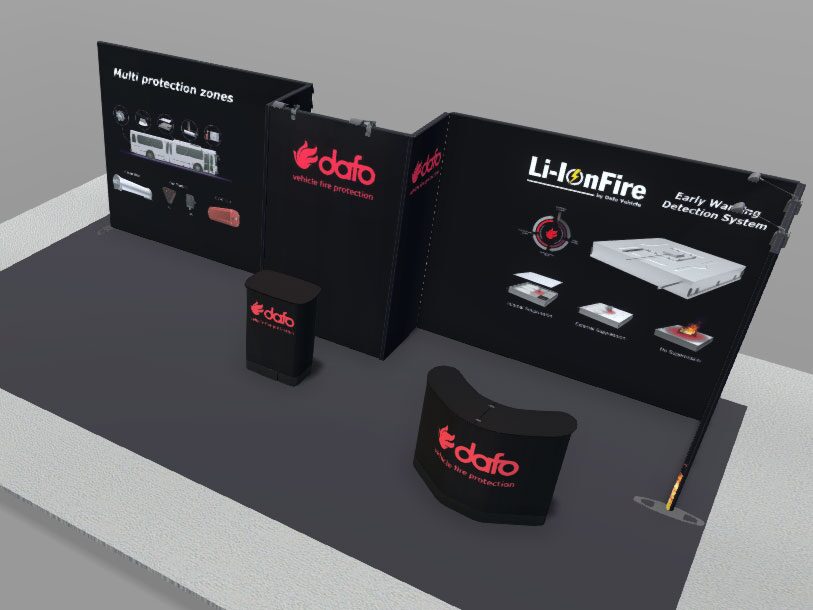 3D layout created to plan the stands
Different 3D layouts were created in the planning stage, to visualize the stand solutions that met Dafo Vehicle's needs for the 6x3m floor space. A number of Expand GrandFabric wall modules, including a storage, and two Expand PodiumCase (one used open and used closed).

Different prints on the two sides of each wall and the counter to meet their customers and to demonstrate their products. Spotlights also added for the stand.
Flexibility and the double-sided print
"We chose this solution for its flexibility. Both being able to use it at trade show after trade show and the fact that we can communicate different messages and images on each side of the walls. We are very happy with the result and will continue to use it for future trade shows", Åsa Westhammar, Marketing Coordinator at Dafo Vehicle, says.

Read more about Dafo Vehicle.