A flexible exhibition system for different floor space
A flexible exhibition system for different floor space
Besides keeping the stand consistent and stylish, it was essential for "Brava Vattenrening" to find a flexible solution that suited their needs on different exhibitions with varying floor space.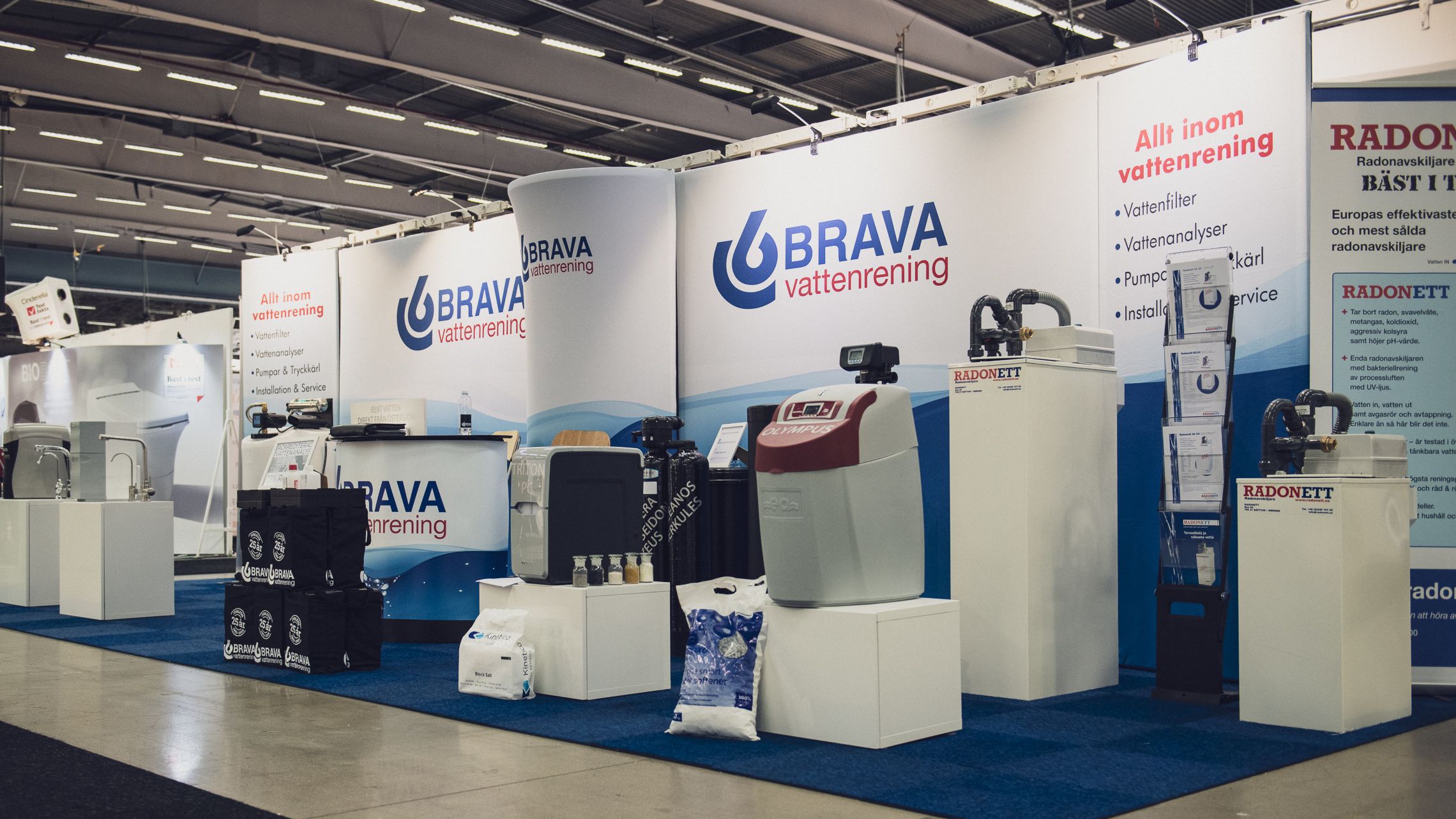 The Swedish water cleansing company Brava has previously exhibited using retractable displays as display systems, but in order to create a more coherent look, they started to search for a new solution.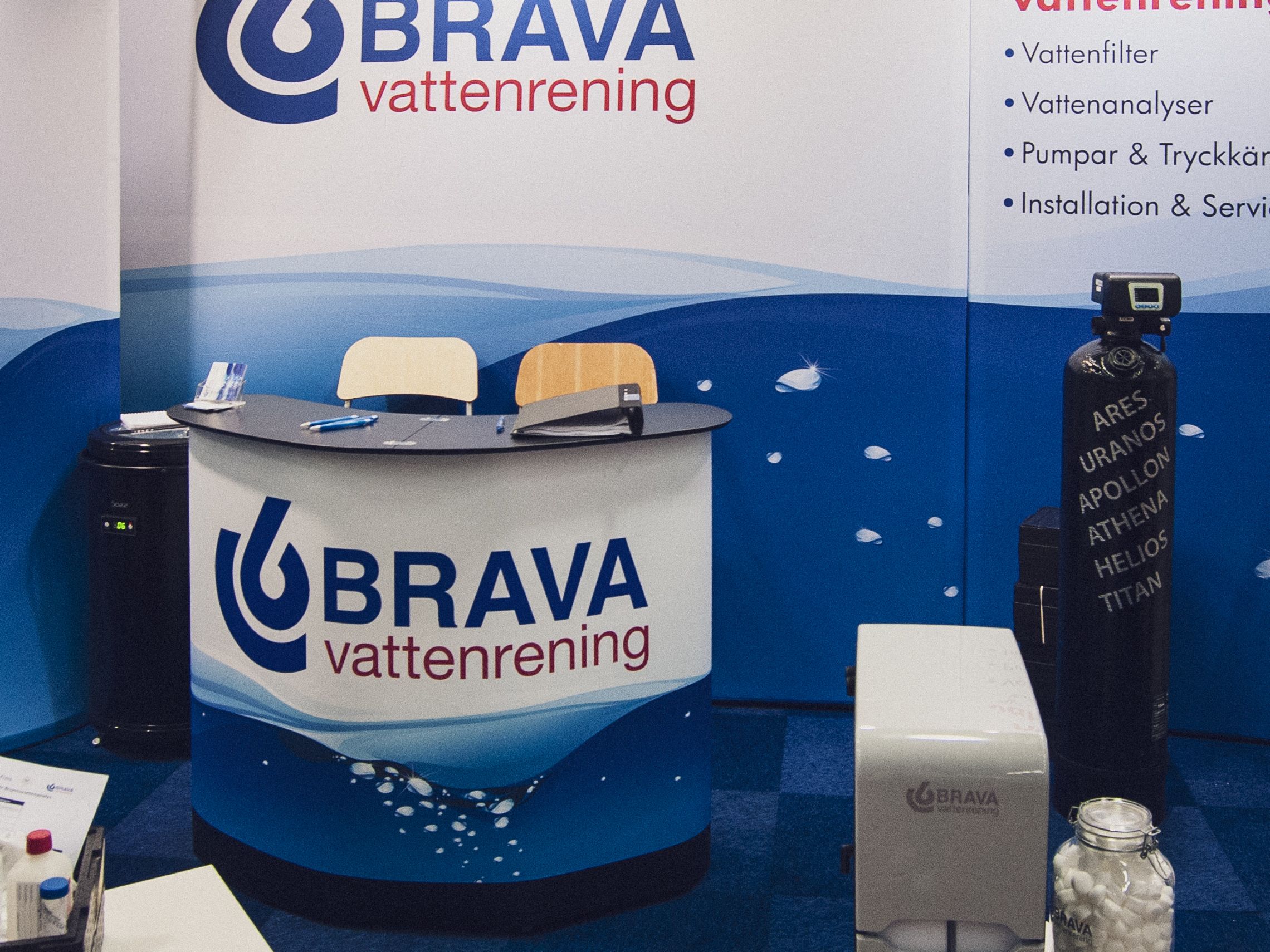 A stand with a welcoming design
"It was important for us to have a stand with a welcoming design and that really framed in our brand. To find a solution that was easy to transport, set up and store were other key factors," says Therese Olander, from Brava Vattenrening.
Straight and curved wall modules
The result: Straight and curved wall modules from our flexible system the Expand GrandFabric that easily turns into something new every time you use it and sets up with just a few simple clicks. Brava's logo and message were communicated on each individual module, which makes the solution even easier to set up, as the walls can be placed in different configurations without having to consider the placement of the graphics.
Brava has already used the stand together with the smart counter, on several occasions and is planning on using it at more exhibitions in the future.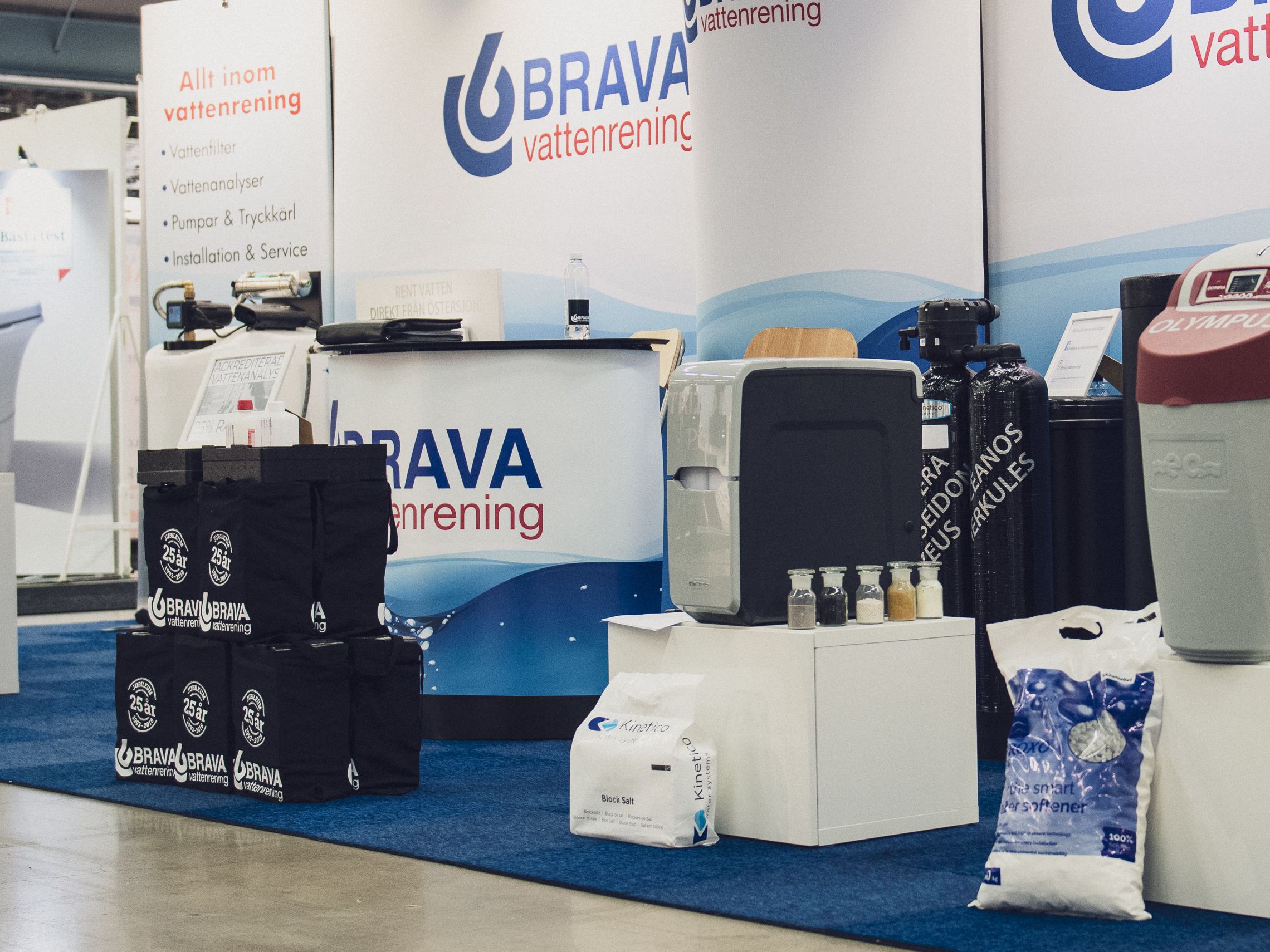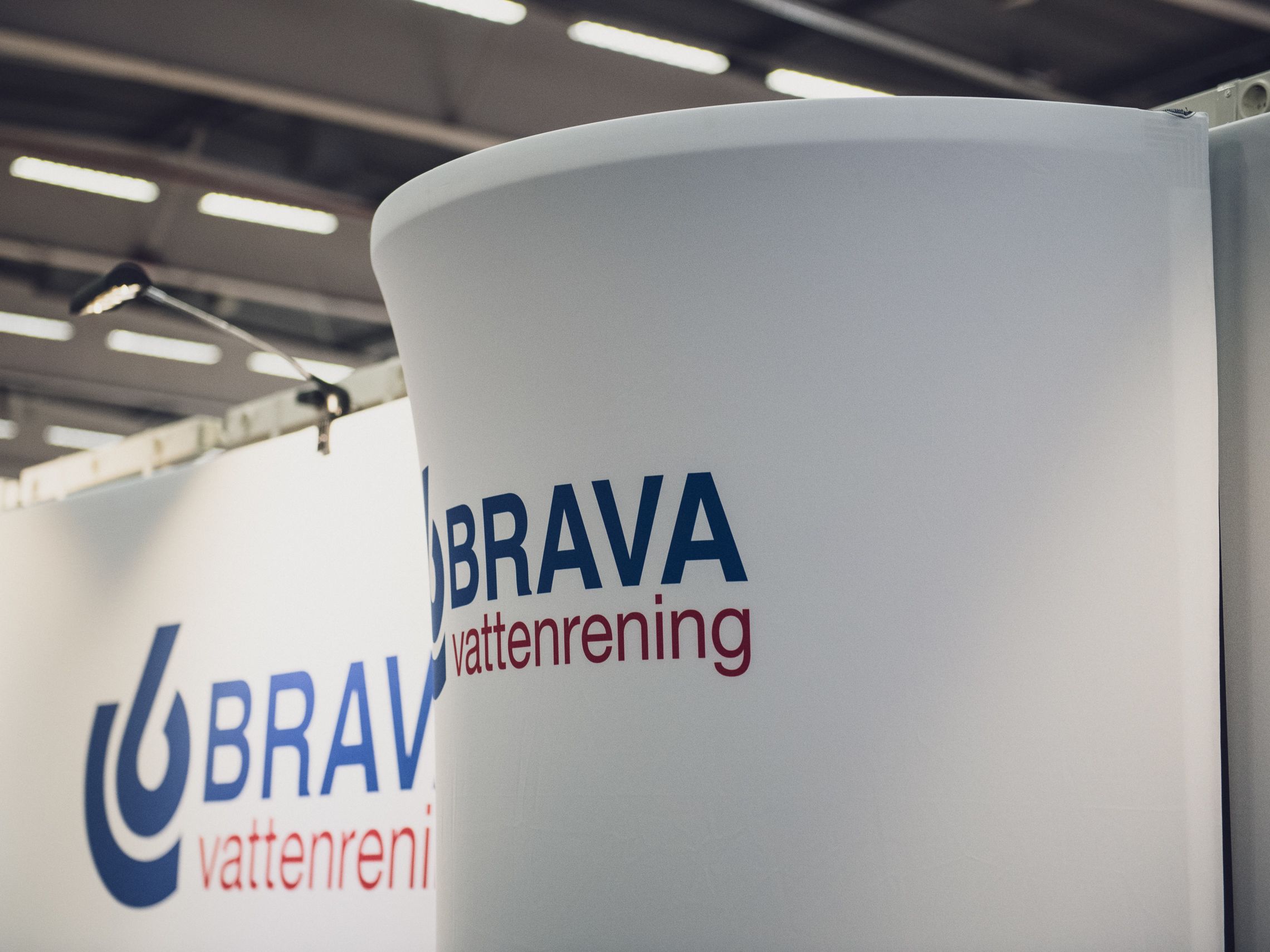 The transport box turns into a stylish counter
"We chose the system because of its sleek design and flexibility. That fact the transport box could turn into a stylish counter was just a bonus", Therese Olander adds."