An event solution with integrated monitor holders
An event solution with integrated monitor holders
Progress Software - a company that delivers platforms and tools to organizations – wanted a large-scale exhibition solution with the possibility for visitors to interact with both audio and visual. Also, they had a clean graphic look in mind.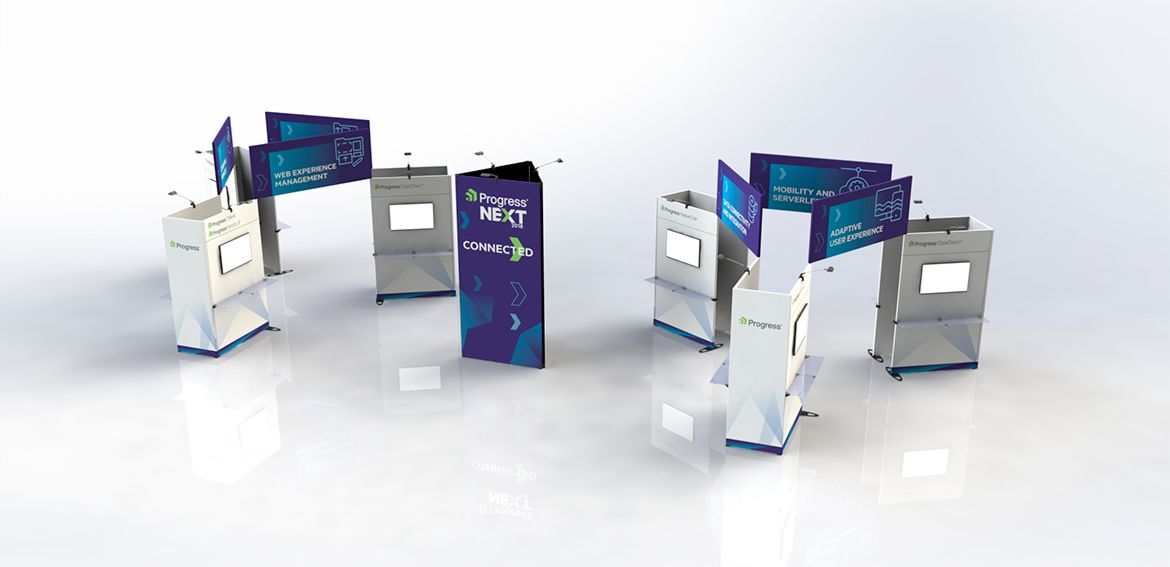 Area for product demonstrations
For exhibiting at their annual user group meeting, Progress Software needed an exhibition area where multiple product demonstrations could take place at once.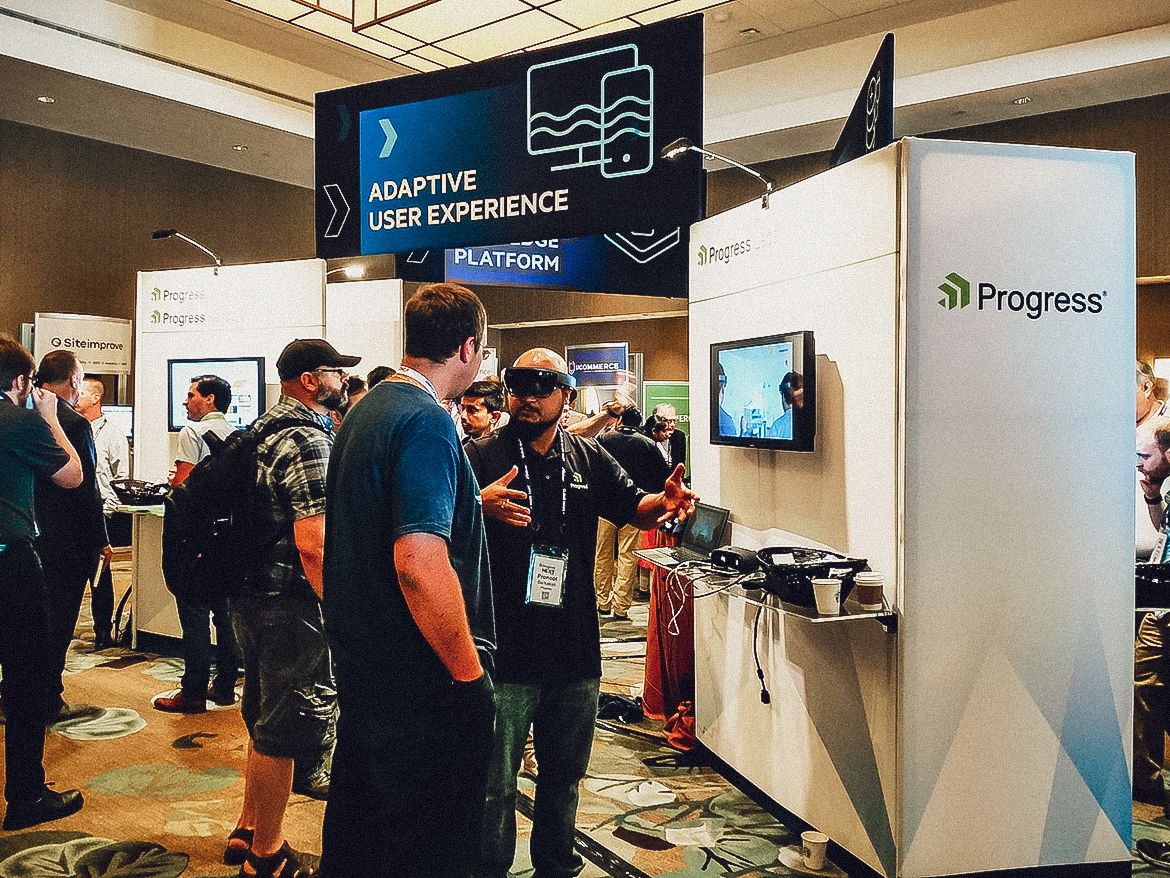 Integrate monitors and roof hanging signs
The best solution for their needs was a mix of a traditional exhibition system and modern technology. With the Expand GrandFabric system and its flexible lightweight aluminum frames, they could put together (with just a few simple clicks) straight modules connected to one another and integrate the monitors. To create extra visibility, they added roof hanging signs, which we added using the same system.
A stand that can be reused for future events and exhibitions
To keep a clean brand look, the logo was placed on white fabric walls where monitors where integrated. The message was printed on the roof signs, that were placed in a perfect visual height, and without any interference with technology.

This solution offers Progress Software the possibility to reuse it at future events and exhibitions. They are able to adjust the system and create several configurations depending on the event or floor space, as well as updating the graphics whenever they need.