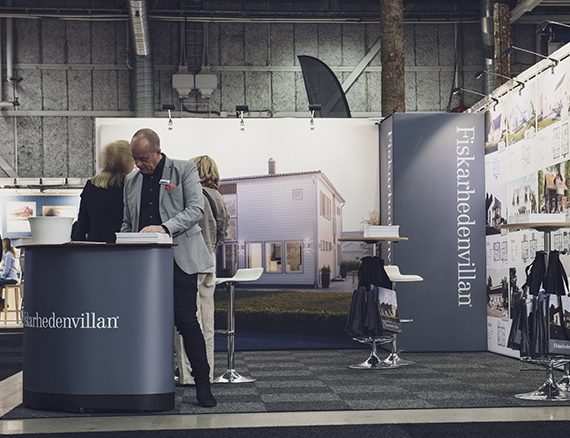 An exhibition solution with many possibilities
An exhibition solution with many possibilities
An exhibition solution and a spacious counter, which has already been used on five different exhibitions as a result of Fiskarhedenvillan's investment. The same solution will continue to be used on multiple occasions, but in different configurations.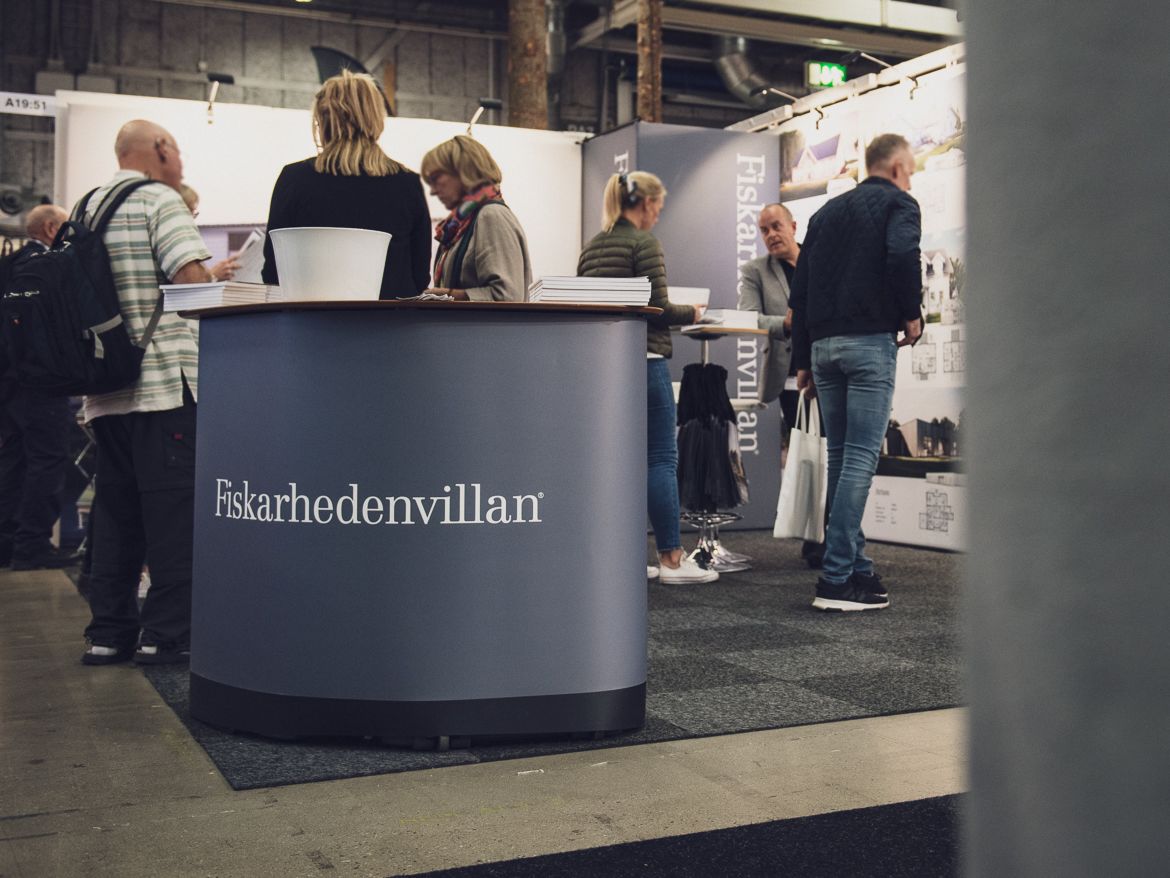 A flexible exhibition solution
The Swedish house supplier Fiskarhedenvillan needed a flexible exhibition solution with the possibility to store event materials and giveaways. The solution: straight wall modules in different sizes (floor space 4x6 m) from our flexible system the Expand GrandFabric and a smart counter that can also be used as a transport box on wheels.
Update the look
Since the system consists of aluminum frames that easily connect to each other, more modules can be added. The system can be adjusted when new needs appear - which is beneficial for both the environment and the event budget. For the next exhibition, Fiskarhedenvillan can keep all or parts of the existing system (consisting of wall and storage modules) and update the graphics, add wall modules or new accessories to meet their upcoming needs.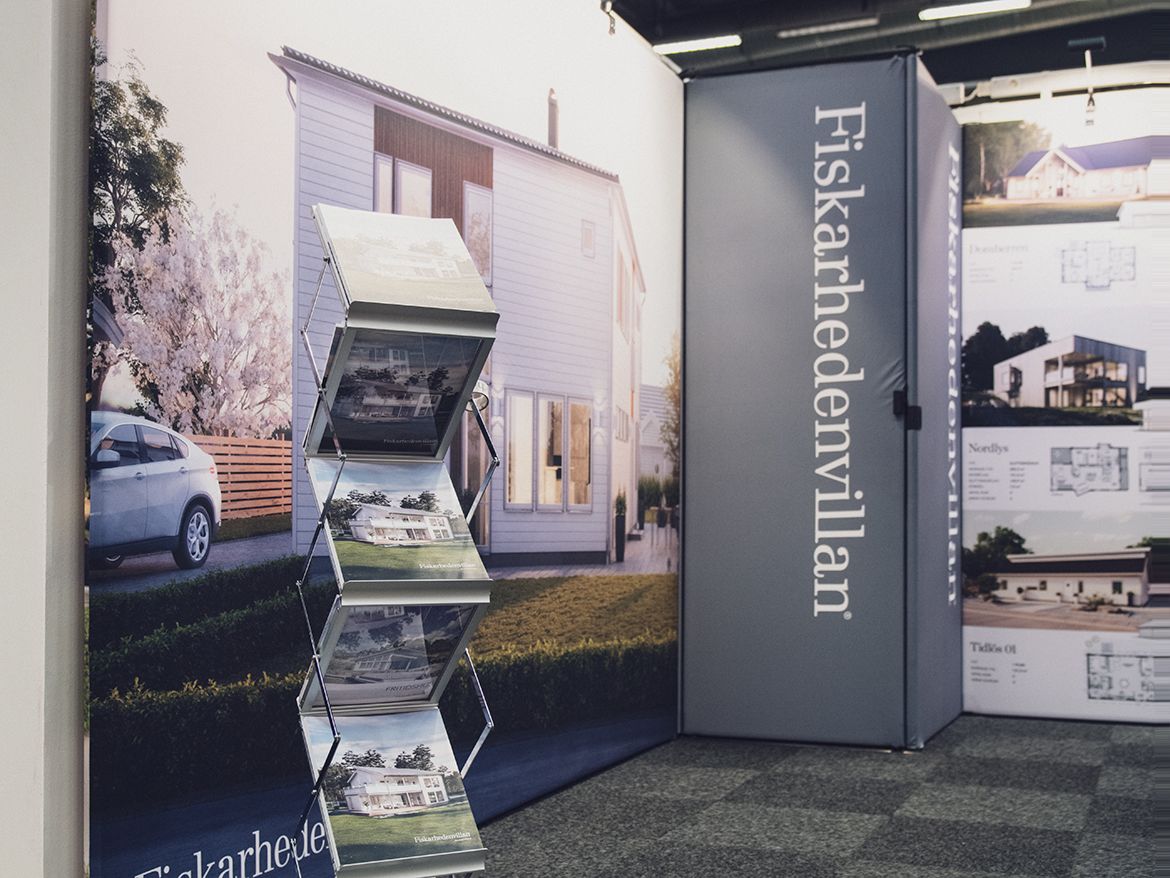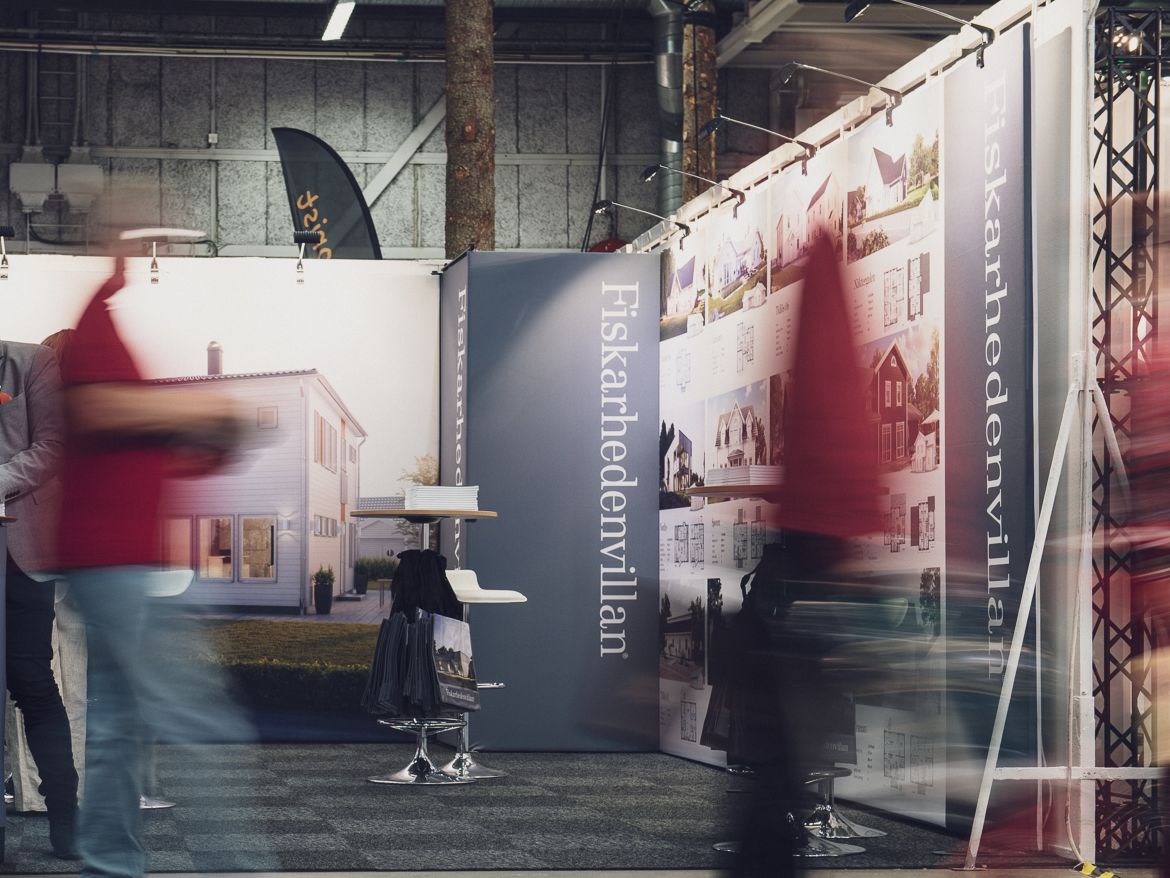 "We are very happy with the result and will continue to use the system on several occasions, but next time we will update the stand, so it becomes even more interactive" says Kerstin Drejholt, at Fiskarhedenvillan.