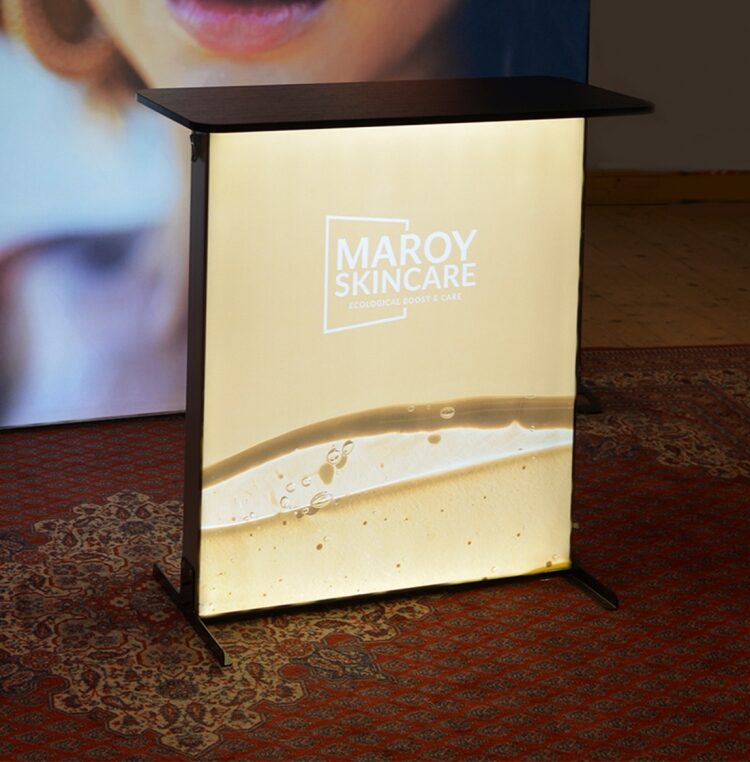 Expand LightBox Counter
Expand LightBox Counter
A backlit counter designed for convenient setup on the go
Stand out a bit more with this portable LED counter at any exhibition or event. The illuminated counter comes with a wooden top and high-quality fabric print on both sides for your logo and brand. It is delivered in a nylon bag and is easy to set up. Use your counter year after year – just order new graphics when you want to update your print.
Highlights
Illuminated with LED (100.000 hours, CE/UL certified)
Size 31.6"w x 37.2"h
Portable and easy set up
Fabric print on both sides
Durable & reusable - just update graphics
Comes in a bag
Your lightbox counter has print on both sides
The benefits of using light in your marketing communication are numerous. Besides making your message shine, it contributes to capturing more attention for your brand and creates a warm and welcoming atmosphere.

Your backlit counter has prints on both sides—either choose the same print on both sides or two different ones.
Combine with the Expand LightBox portable
Your LED counter looks great together with the Expand LightBox portable - either freestanding or several connected as a backlit stand.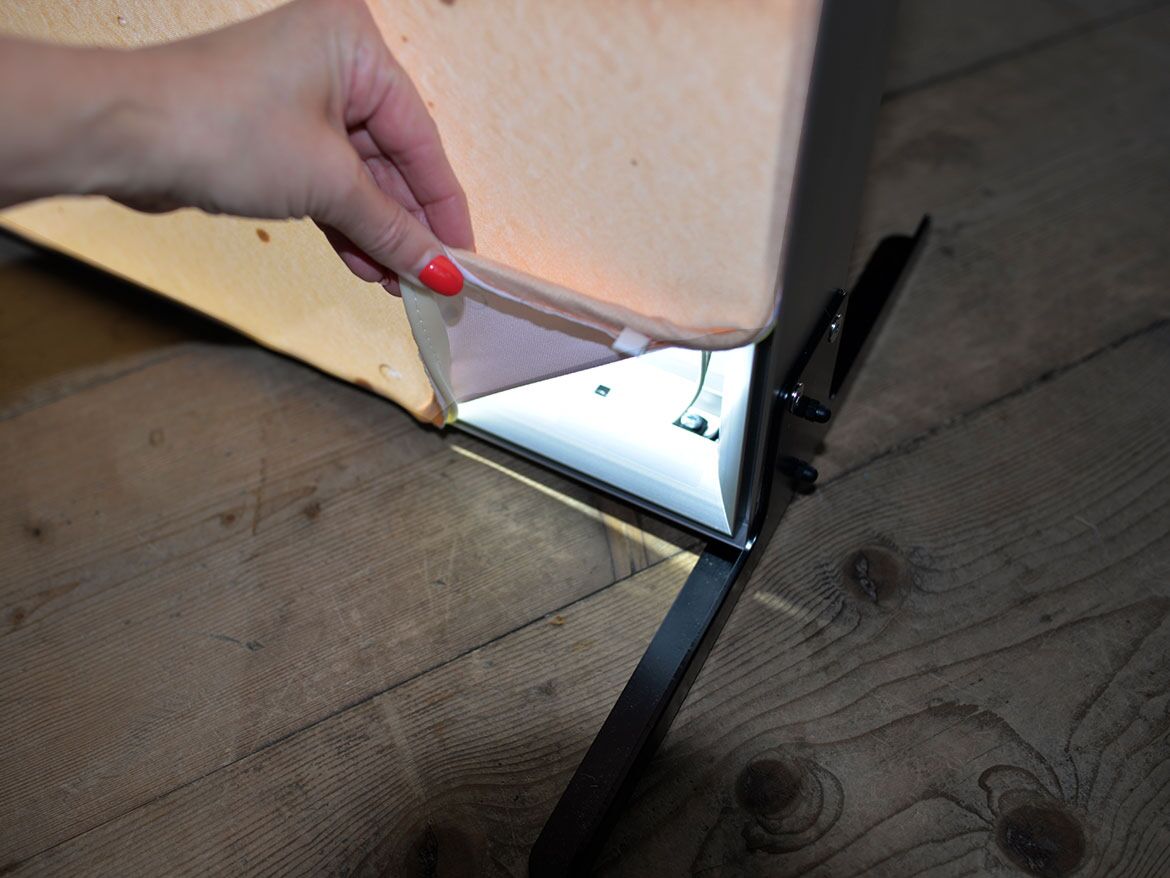 Great light distribution with LED
Illuminated with LED lights, placed in the top and bottom, to provide an even glow over the graphics. It has a low electric consumption - which is better for the environment. The LED light has a life expectancy of 100 000 hours. All electronic components are CE; UL certified.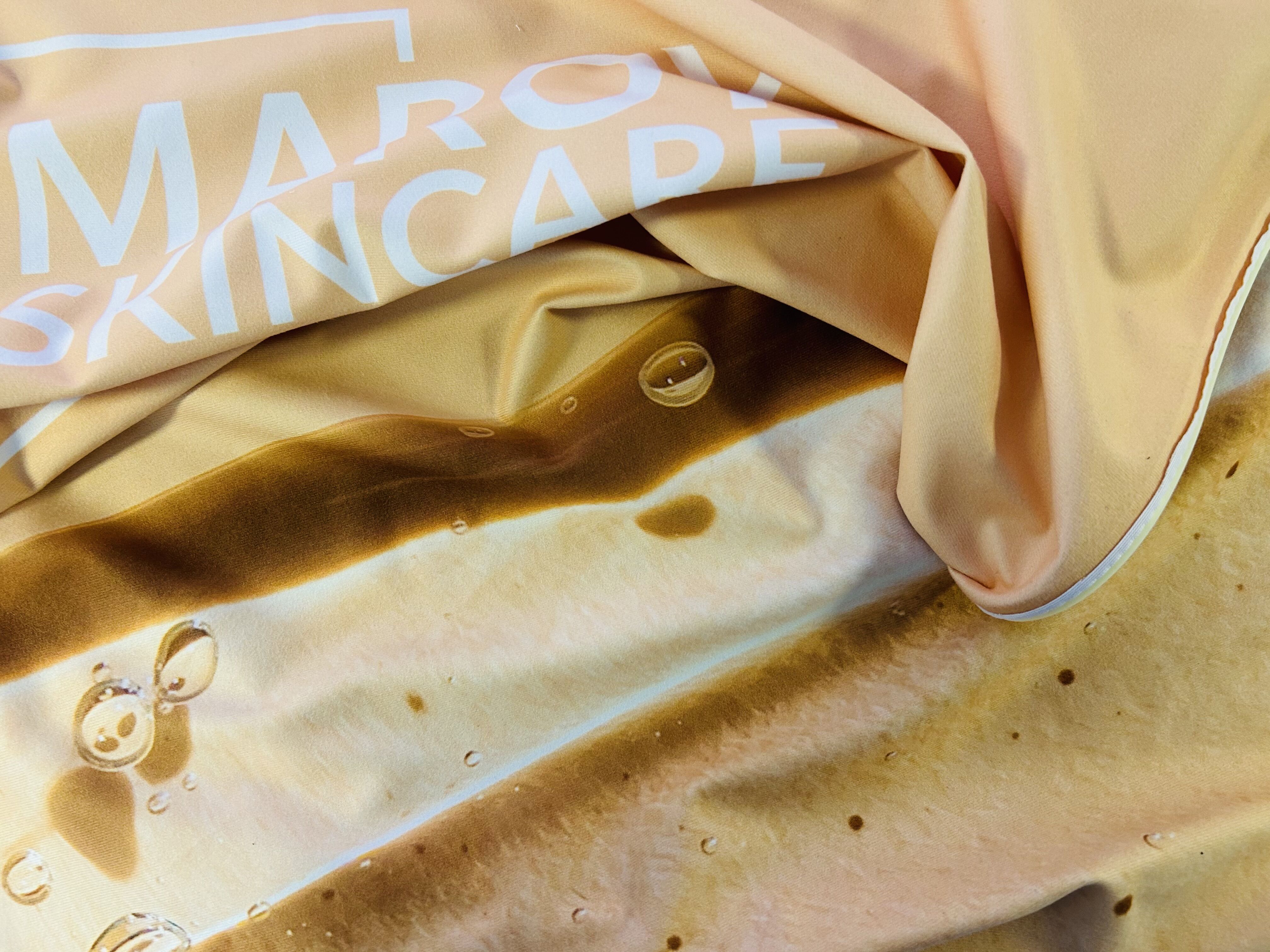 Excellent fabric print
Your graphic is dye sub printed on a wrinkle-resistant stretch fabric with excellent print quality for brilliant backlit graphics.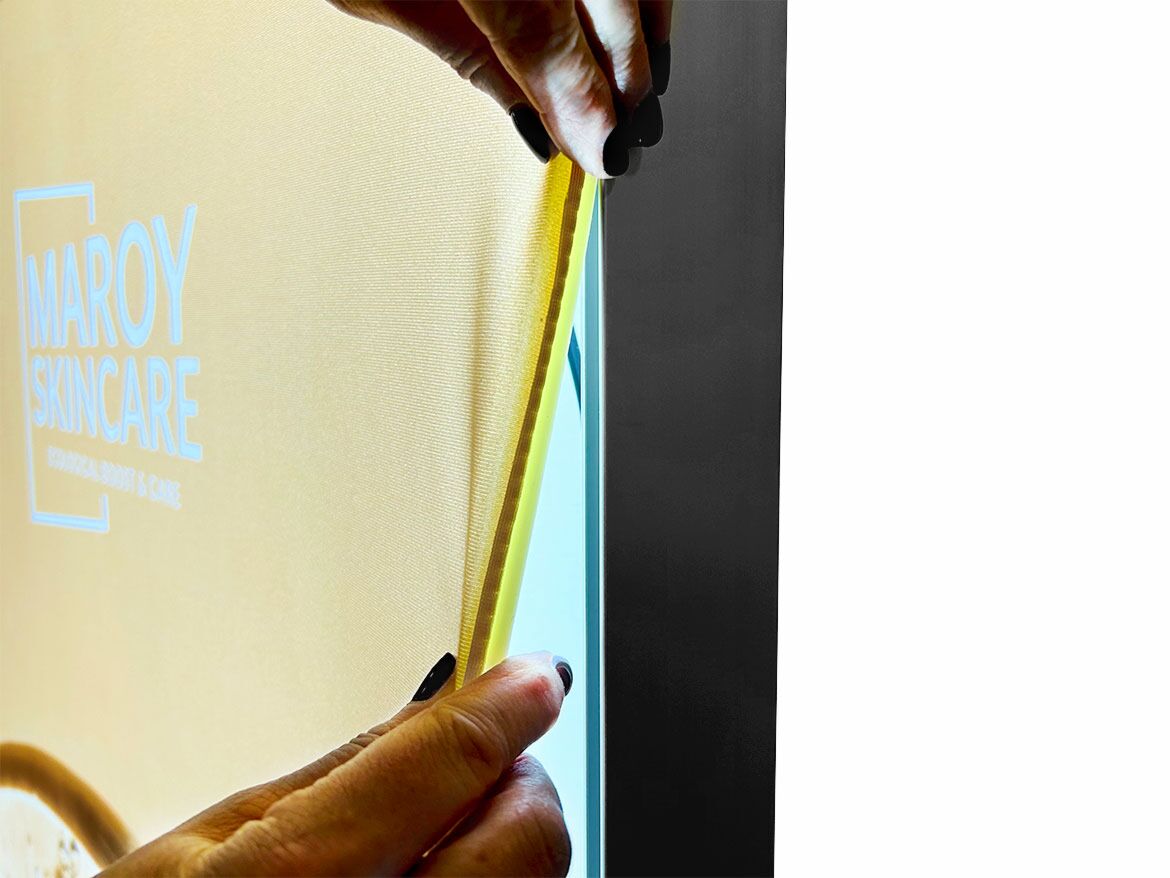 Silicone edge graphic
The Silicone Edge (SEG) fabric graphic has a thin silicone strip sewn directly to its edges. Just insert the strip into the groove of the frame and the graphic is stretched to a smooth surface.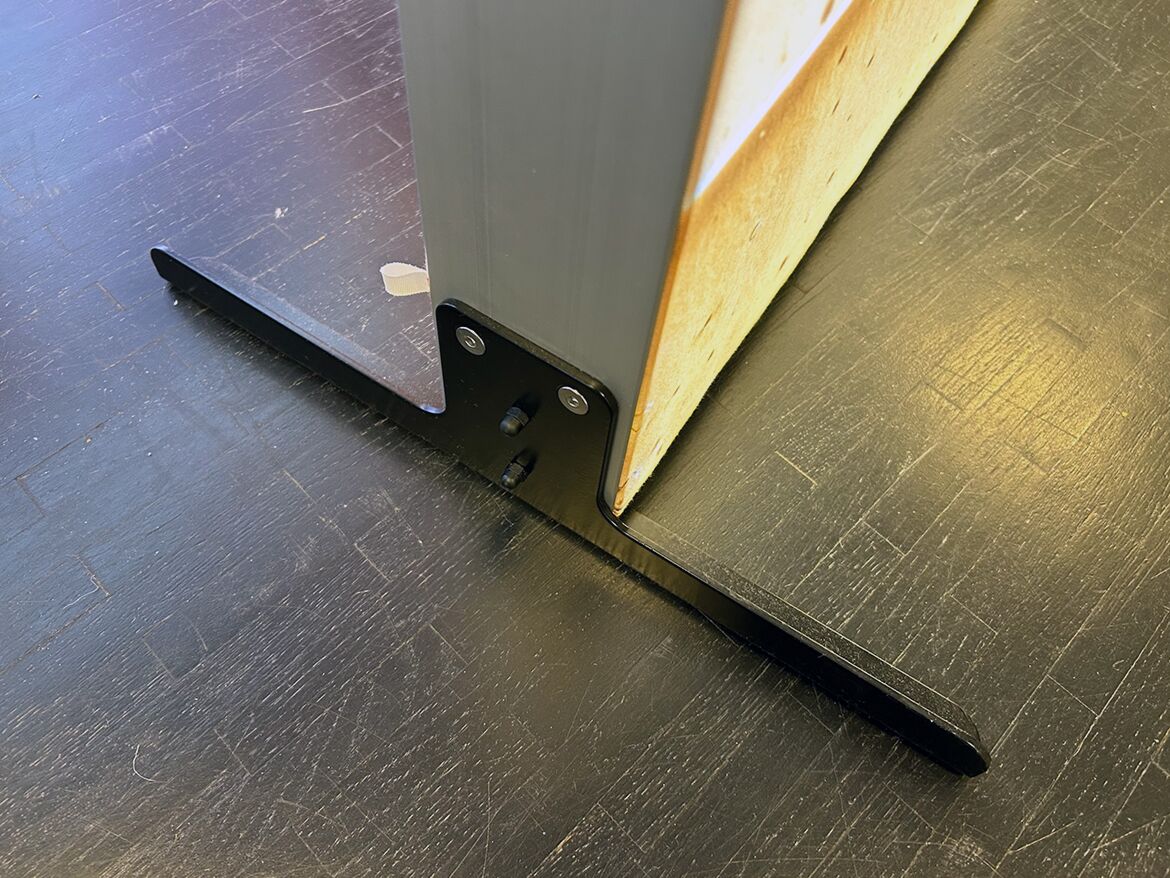 Support feet
Black steel support feet ensure stability. Secure them easily with the included Allen key.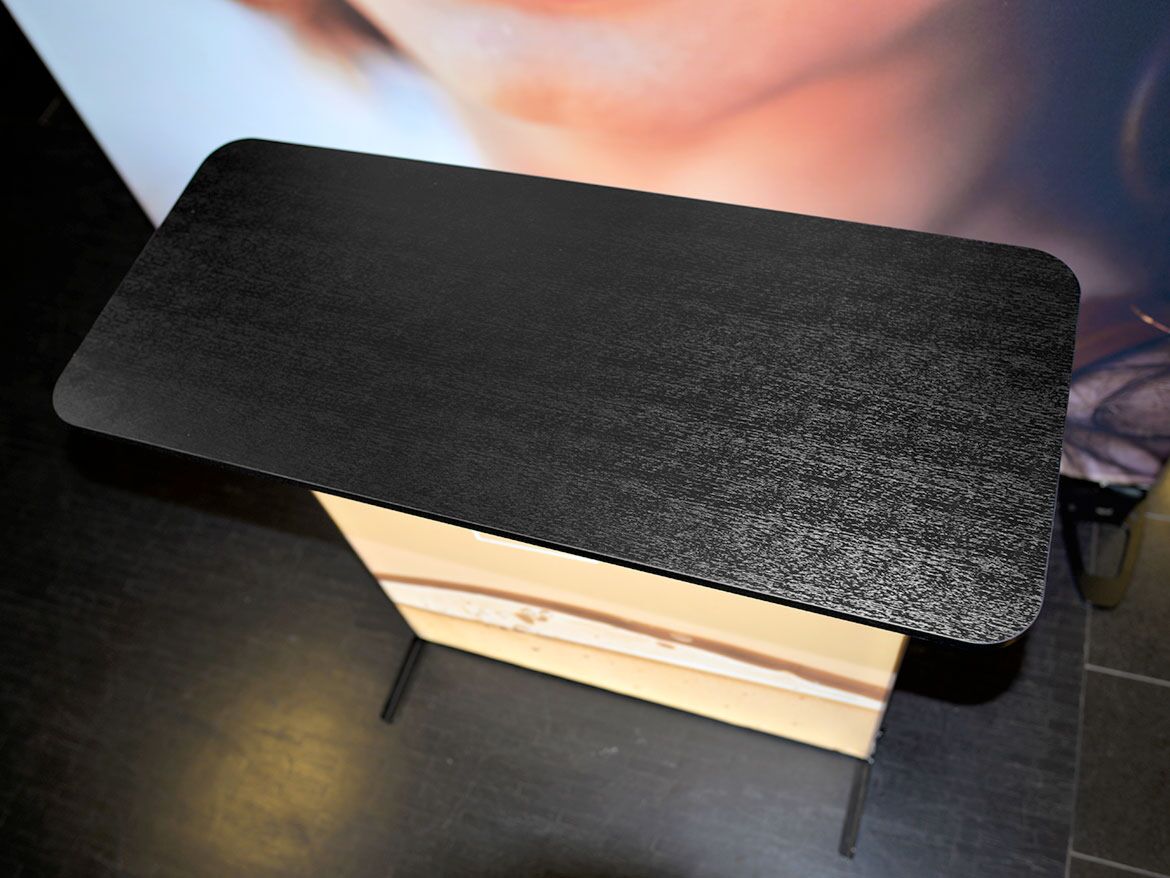 Tabletop
Black wooden tabletop. Maximum loading weight: 220lbs.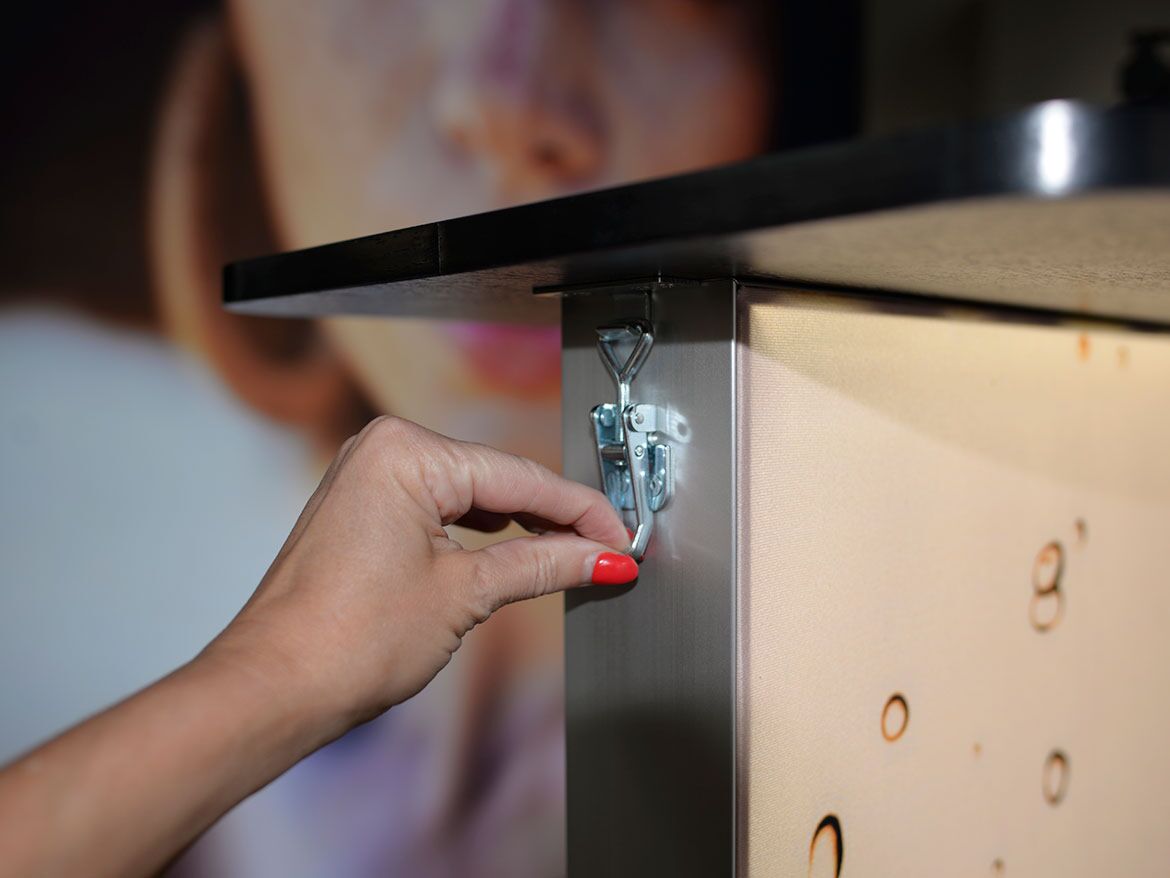 Fastening the tabletop
Place the tabletop on the lightbox and snap it to secure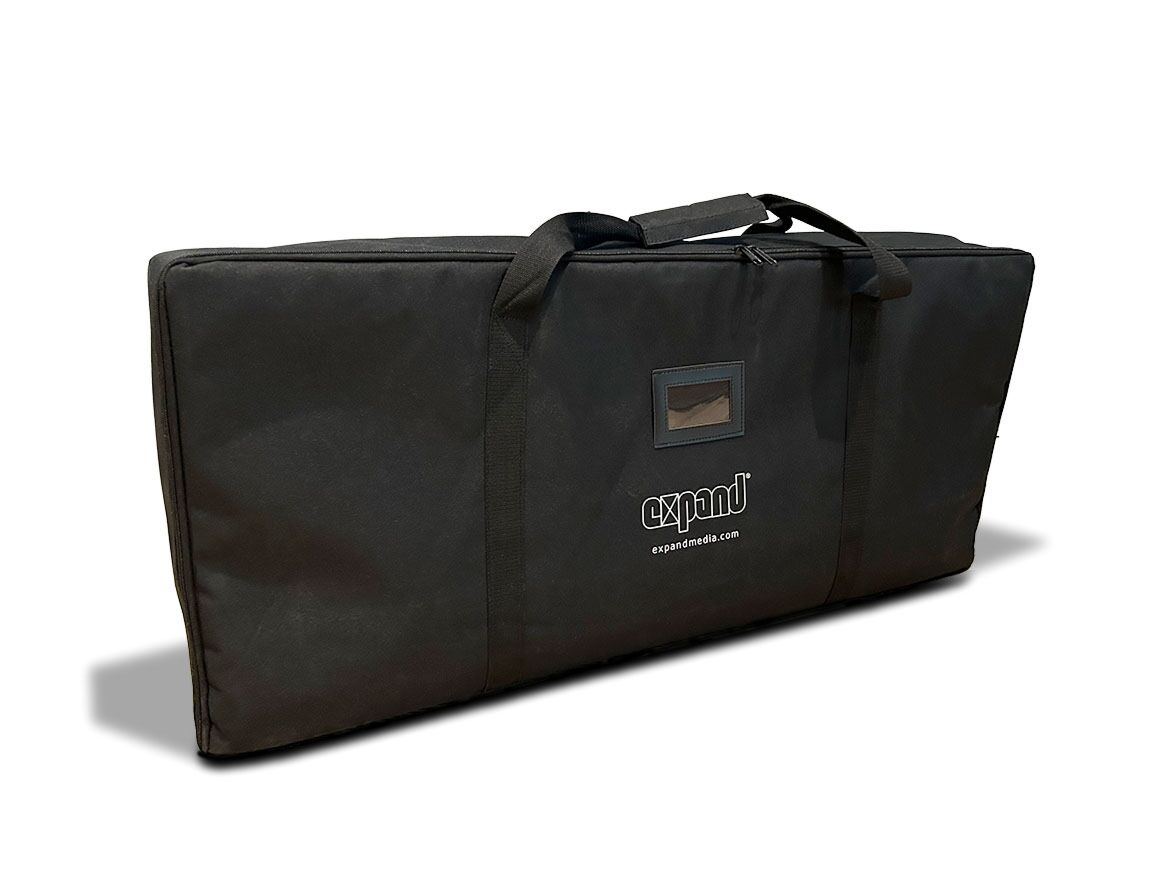 Bag
Your LED counter comes in a bag for easy transport and storage.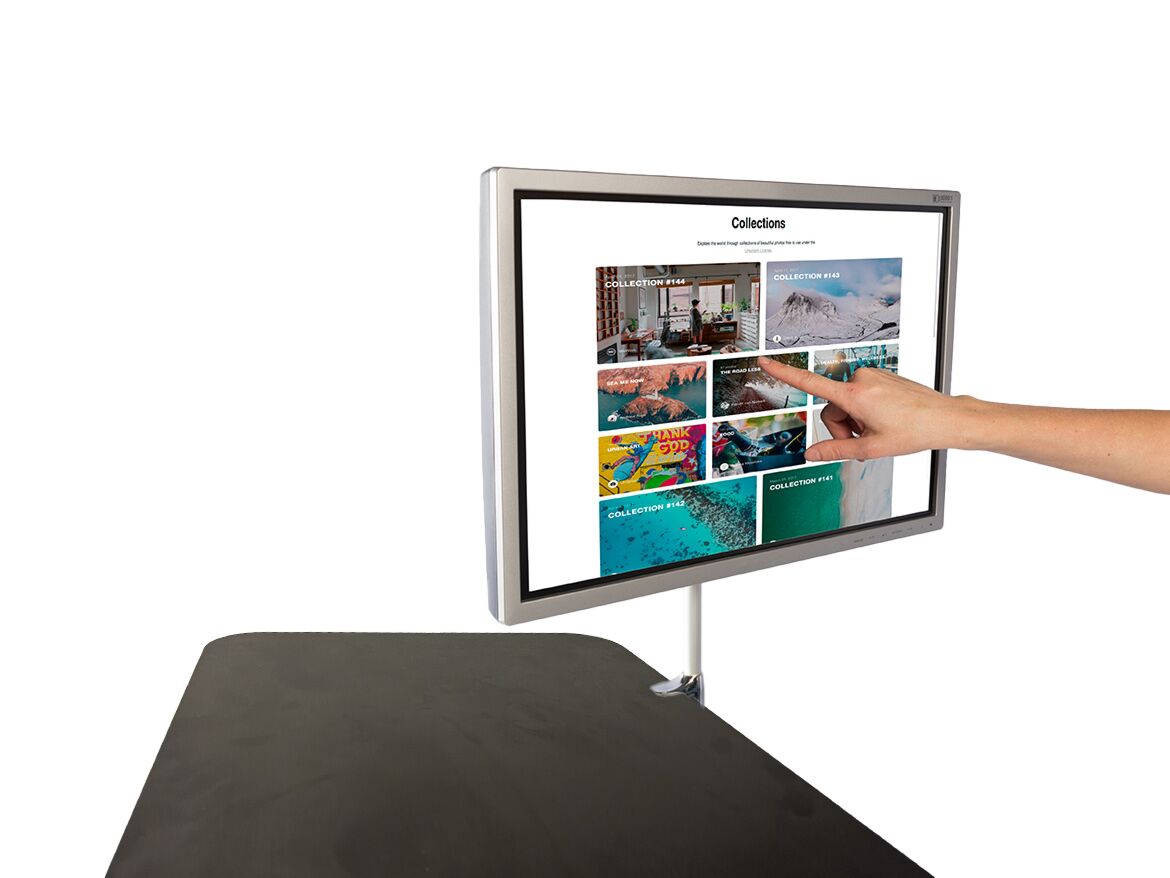 Monitor holder
Add a monitor holder that you attach to the counter table top.
See how you set up your LED counter
Watch a video with on how to mount your counter step by step (2.20 min).
Facts
Sizes & Weight
Expand LightBox Counter - sizes & weight
Height: 37.2"
Width: 31.6"
Depth: 3.1"

Feet:
Length: 15.75"
Depth: 1.18"

Floor space:
31.8" x15.75

Counter top
37.20" x 15.75"

Weight (incl. bag): 28 lbs.
Total weight (incl. packaging): 31.5 lbs.

Bag dimensions: 4.68" x 38.85" x 17.4"
Instructions
Artwork templates