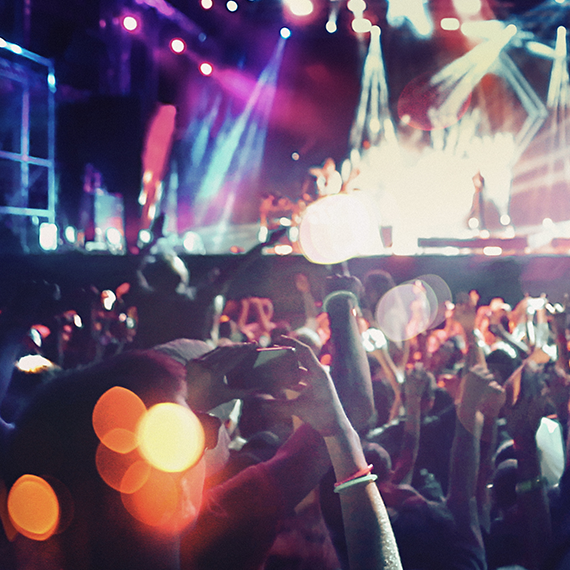 5 tips for sponsoring & PR activities
5 tips for sponsoring & PR activities
Today with increasing online communication, sponsor and PR events need to go hand-in-hand with the digital brand communication more than ever before.
Sponsor and PR activities can help you draw attention to your brand, product launch or red-carpet events - plus offer a deeper value to partners and customers. Make sure that your activity reflects your brand and your message. A well-prepared event promotion strategy will help you succeed with your activity.
Check out our top five tips, which can be used for all kinds of sponsoring & PR events.
1. Planning
By having a vision, a project management plan, your KPI:s set and a clear goal you will be more focused and it will help you succeed. Are you going to serve food? Do you need to prepare any specific event technology? Are you renting any event location? Will the event be outdoors or indoor? Preparing and managing events can be stressful and very often things don't go as planned, you need to be able to take quick decisions and re-think your options – having a thorough plan helps you manage these crucial step
2. Spread your message
Research which types of press are most relevant to cover your event and make a press list. Prepare your press releases and invite the press to the event, build relationships as this will most likely help spreading your message in their channels as well. Prepare invitations and send out e-mail newsletters to guests, customers and prospects. Use the relevant social media platforms and create a hashtag – and encourage everyone to use it!
3. The display material to carry your message
A great looking step and repeat wall is crucial for your brand and marketing communication. People will stand in front of the step and repeat wall and have their photos taken, so make sure logos and message is seen from all angles. Hire a professional photographer and take a lot of photos as well as some film material, this can be used for other marketing purposes all year around and at your next year's events as well.
4. Are you going to sell tickets?
If you are going to sell tickets to your sponsor event, take the opportunity to add value to your customers by offering add-ons to your tickets before the event. Find merchandise or products or other gifts that are relevant to your brand and event. We encourage you to use products that are environmentally friendly and that are durable and can be used after the event as well.
5. Follow up your event and all goals set
Reach out to all contacts, including press and guests, with a thank you note and other information like pictures etc. that may be relevant. Follow up on your set KPI:s and your goal. Did you succeed and what were the pitfalls? Ask yourself and your team why, and what can be improved. This is extremely important for all your future sponsor events and PR activities.
Enjoy your event - we wish you the best of luck!