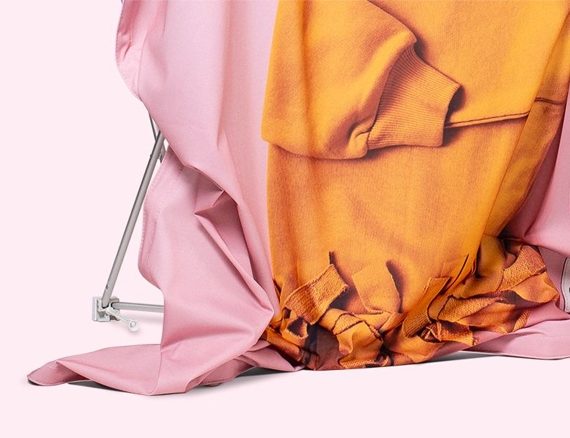 Expand MediaFabric
Expand MediaFabric
A cost-effective fabric backwall with super quick set up
Do you have a minute? Because that's all the time you need to set up our most cost-effective pop up display wall. It arrives with your printed fabric fastened onto the pop up structure, so you don't have to attach your graphic each time you set it up. Suitable for short and quick events, but also for product launches or on other occasions where you want to show your message in multiple locations. With its low weight it is extra easy to transport.
Highlights
Suitable for shorter events
Set up time less than a minute
Lightweight and easy to transport
Your message is printed on fabric
Reusable - just update fabric with the Velcro® fastening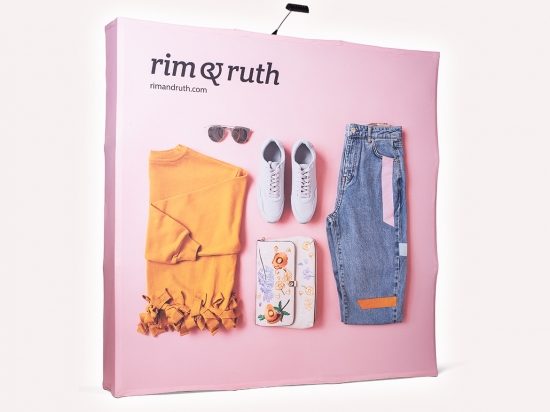 Straight backwalls
This straight backwall display is available in different sizes and with or without covered ends. It's easy to set up and take down, since the fabric is already attached onto the frame.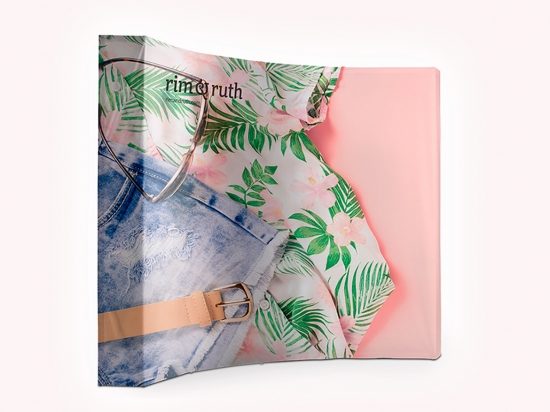 Curved backwalls
The curved version has the same features as the straight one, it also arrives with the fabric fastened for a quick and easy setup and is available in different sizes, as well as with or without covered ends.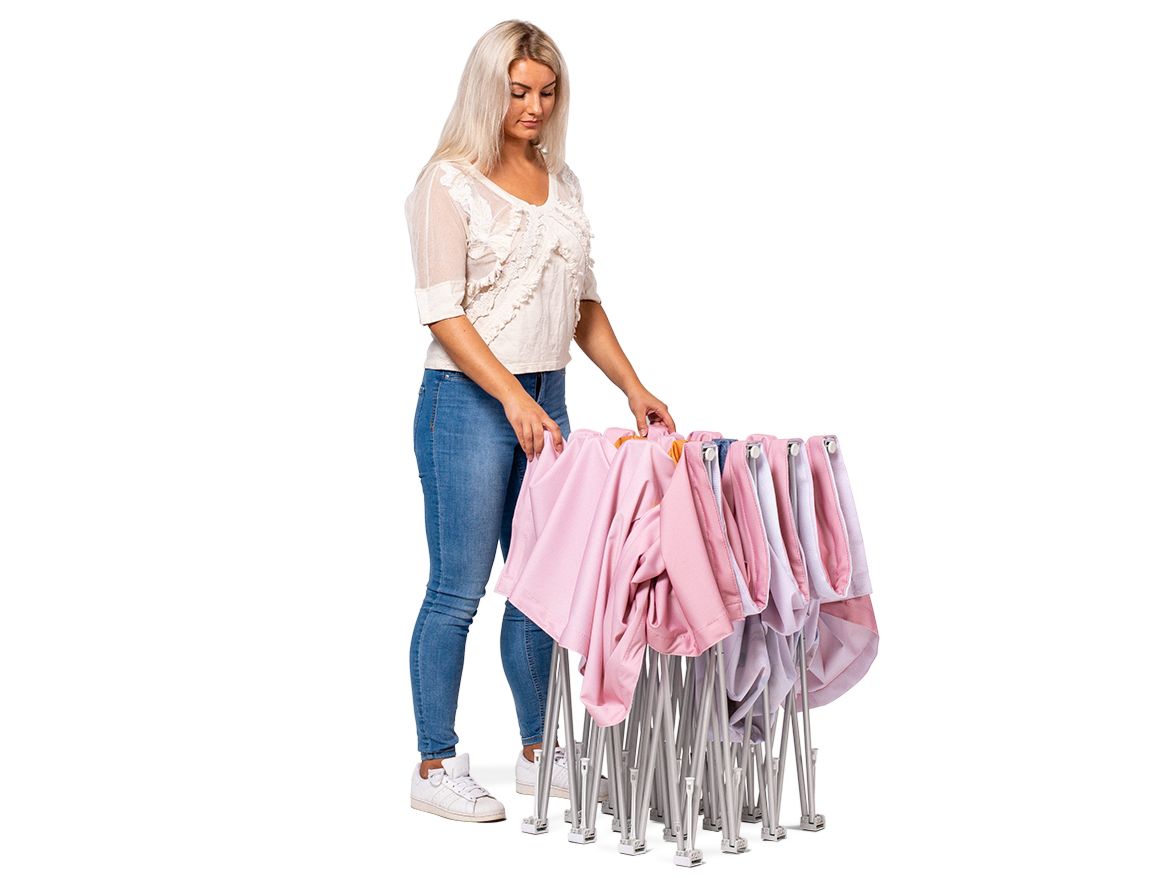 Arrives with the fabric attached
Set up and take down over and over again, without removing the printed fabric - perfect when you are in a hurry.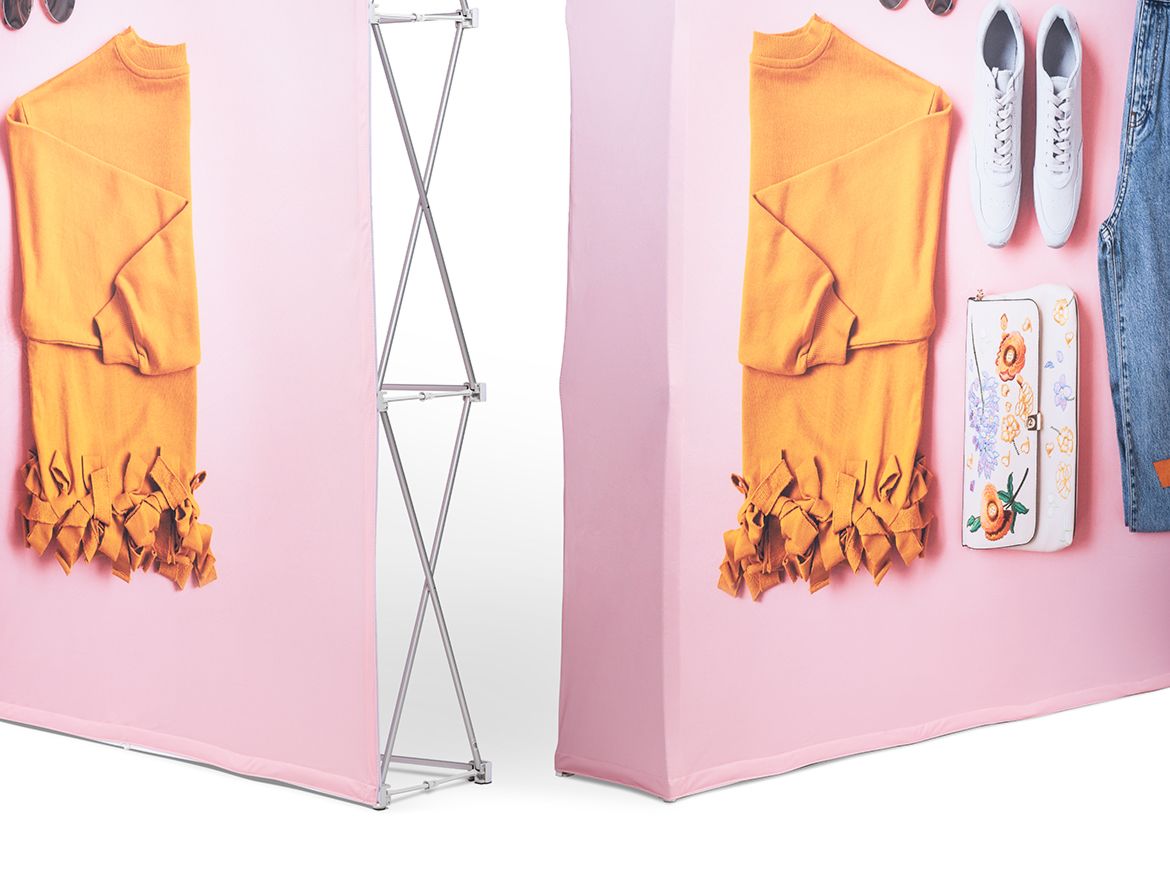 With or without covered ends
Choose if you want your wall with or without covered ends.With covered ends you get a three-dimensional look.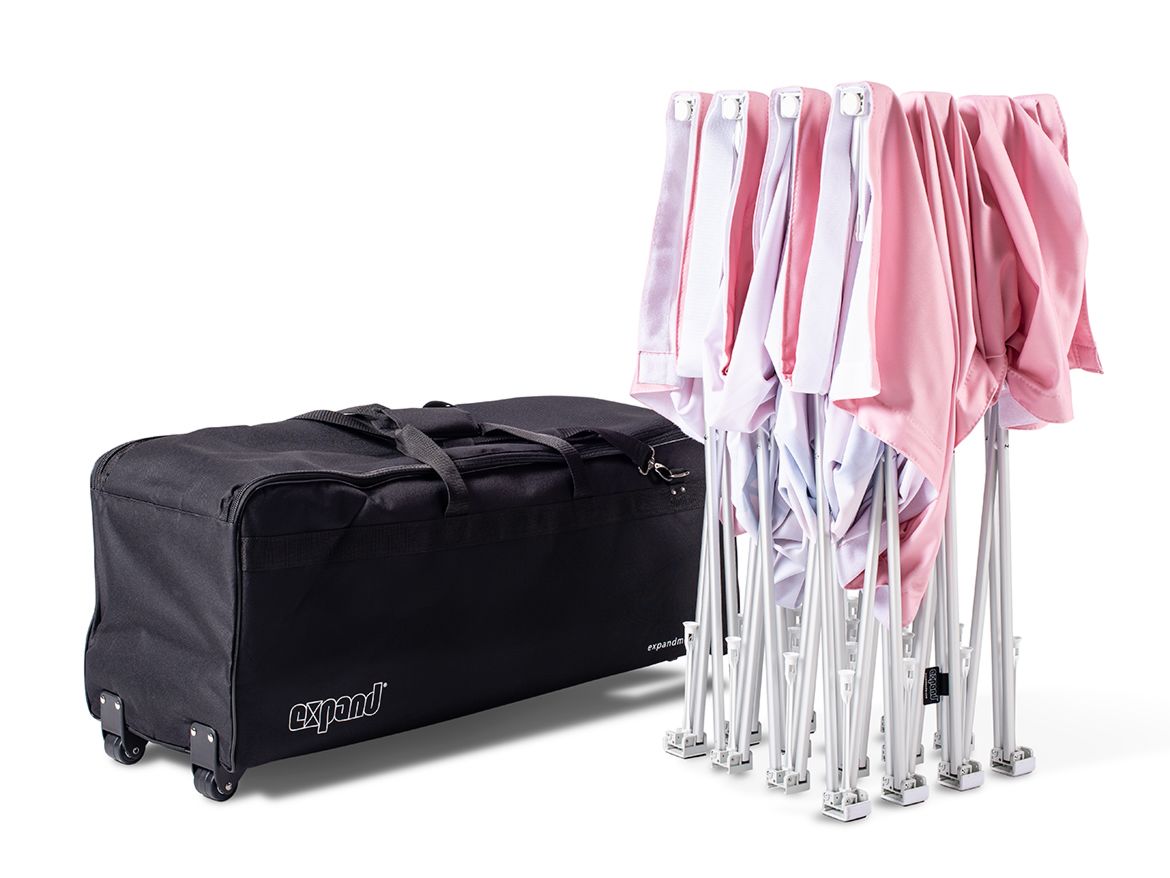 Nylon bag on wheels
There is an optional nylon bag on wheels for this this lightweight display, making it easy to transport between locations. And great for storage of your backwall.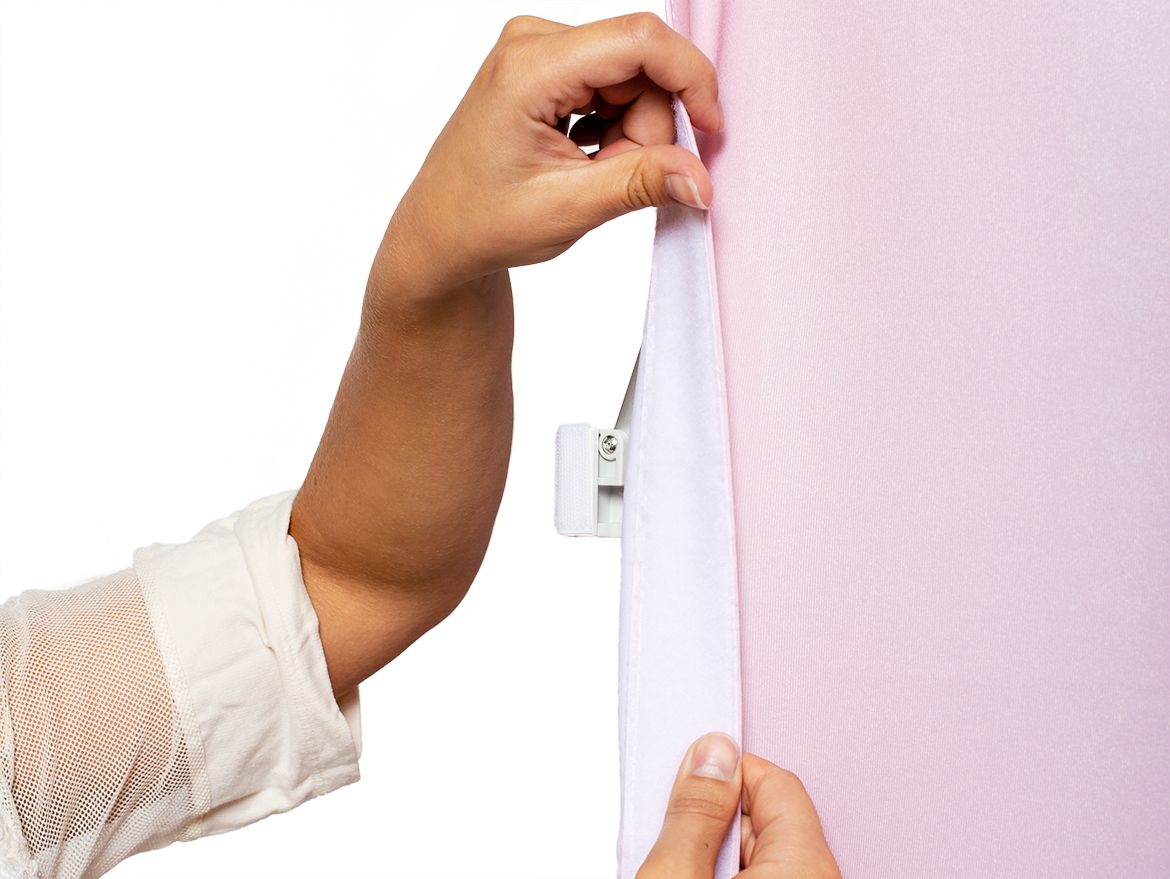 Easy to update the fabric
Just remove the fabric from the Velcro® and attach the new one, whenever you want to communicate a new message.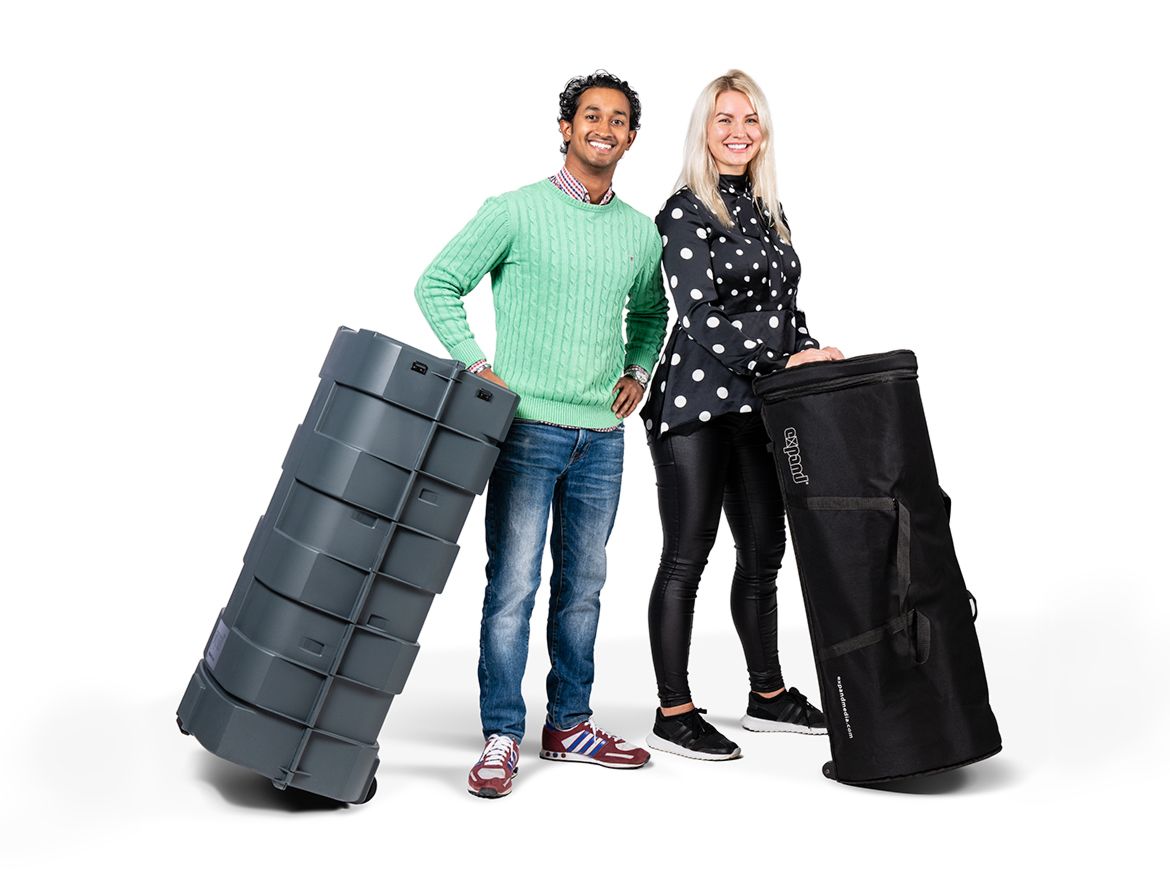 Smart transport
As an alternative to the nylon bag on wheels, you may choose our smart multi-functional transport box that also turns into a counter - the Expand PodiumCase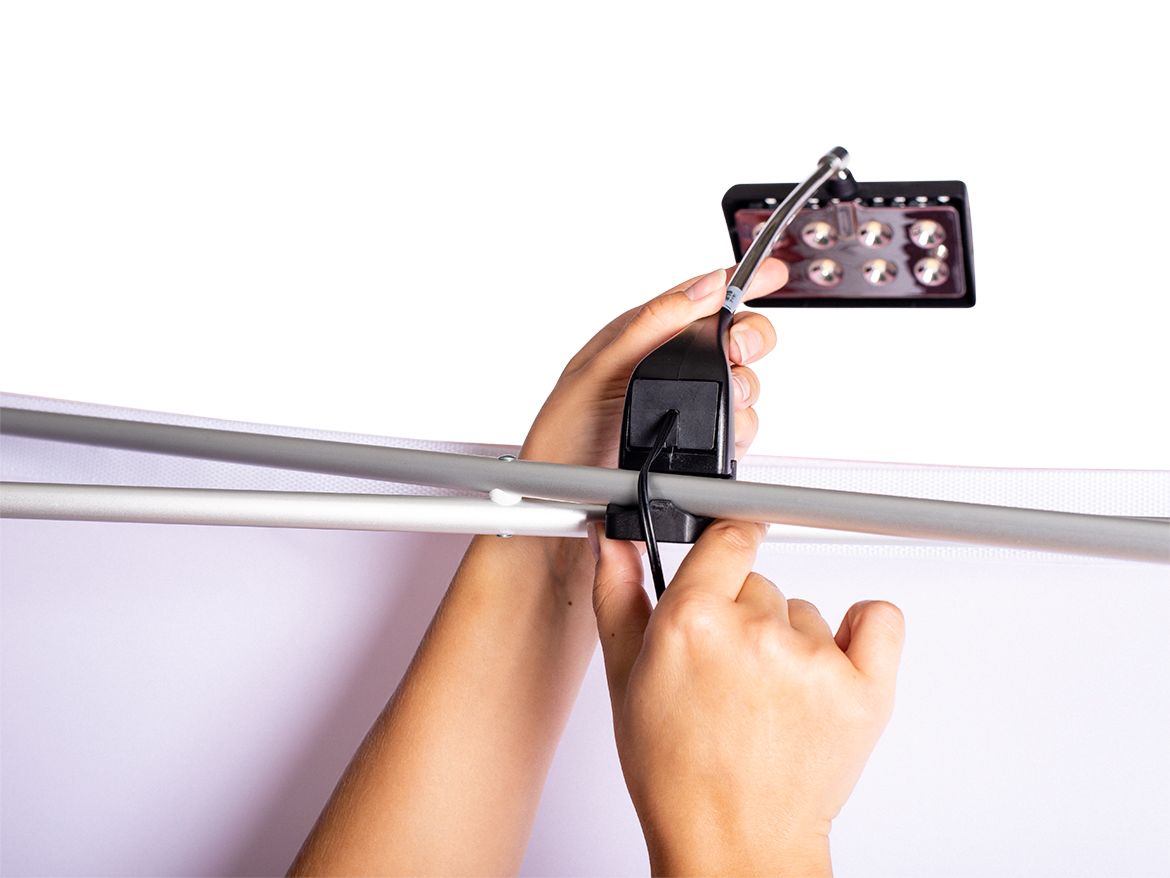 Add some light to your message
Highlight your message by adding light. This LED spotlight is both environmentally friendly and cost-effective.
Facts
Sizes & Weight
Leaflets
Instructions
Artwork templates