A sales kit with a portable backwall & counter
A sales kit with a portable backwall & counter
Easy to use, quick to set up and you can pack it in the trunk of your car
With this high quality and durable sales kit you ensure your brand looks great and make it easy for your sales reps to manage the sales activities in a professional way.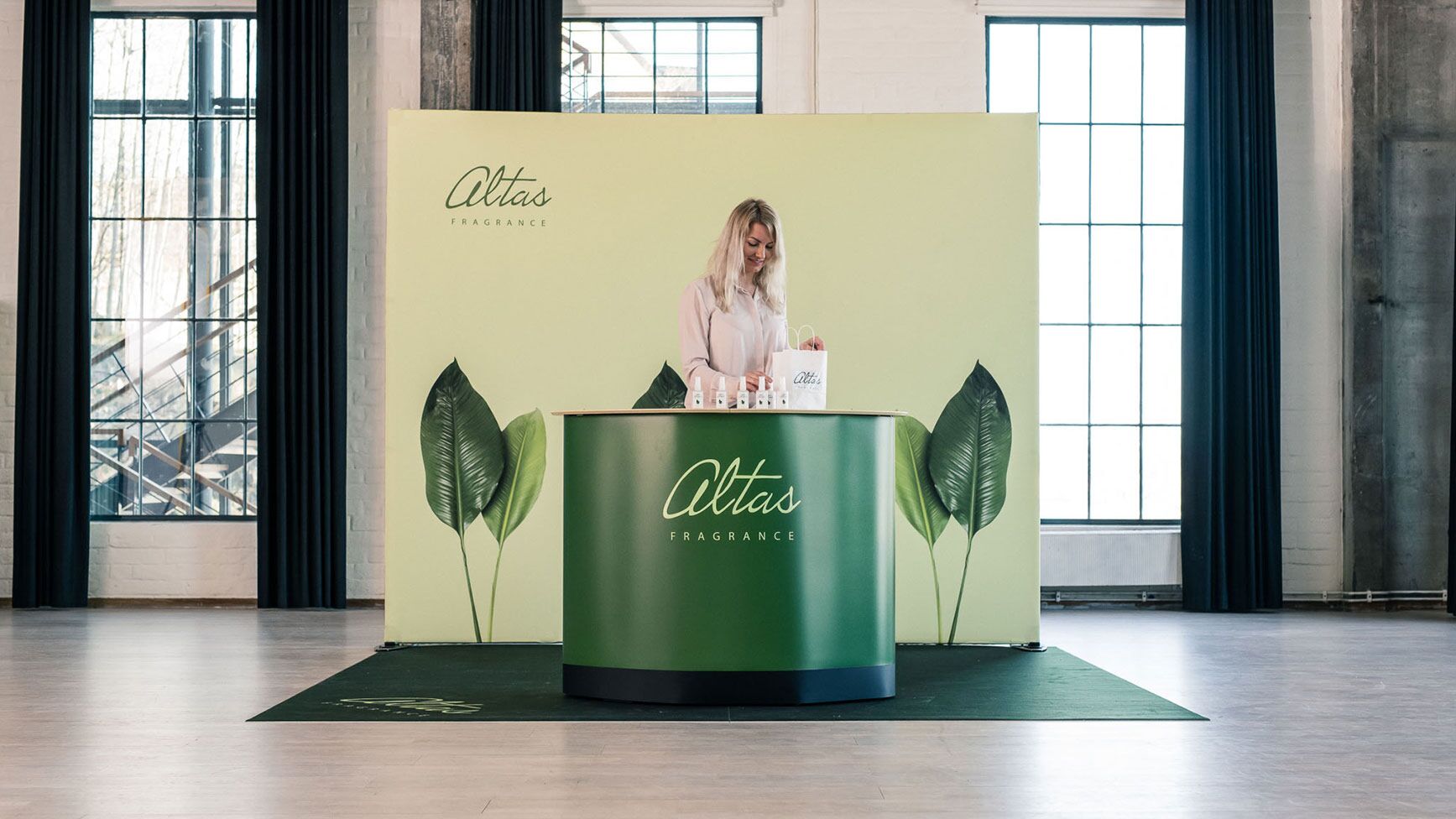 This hardcase on wheels fits the sales kit

The backwall is set up in a few steps
The wall comes in many different sizes and is easy to set up:

1. Click the four sturdy aluminium frame parts together
2. Pull over the printed fabric like a pillowcase
3. Add the support feet
4. Done!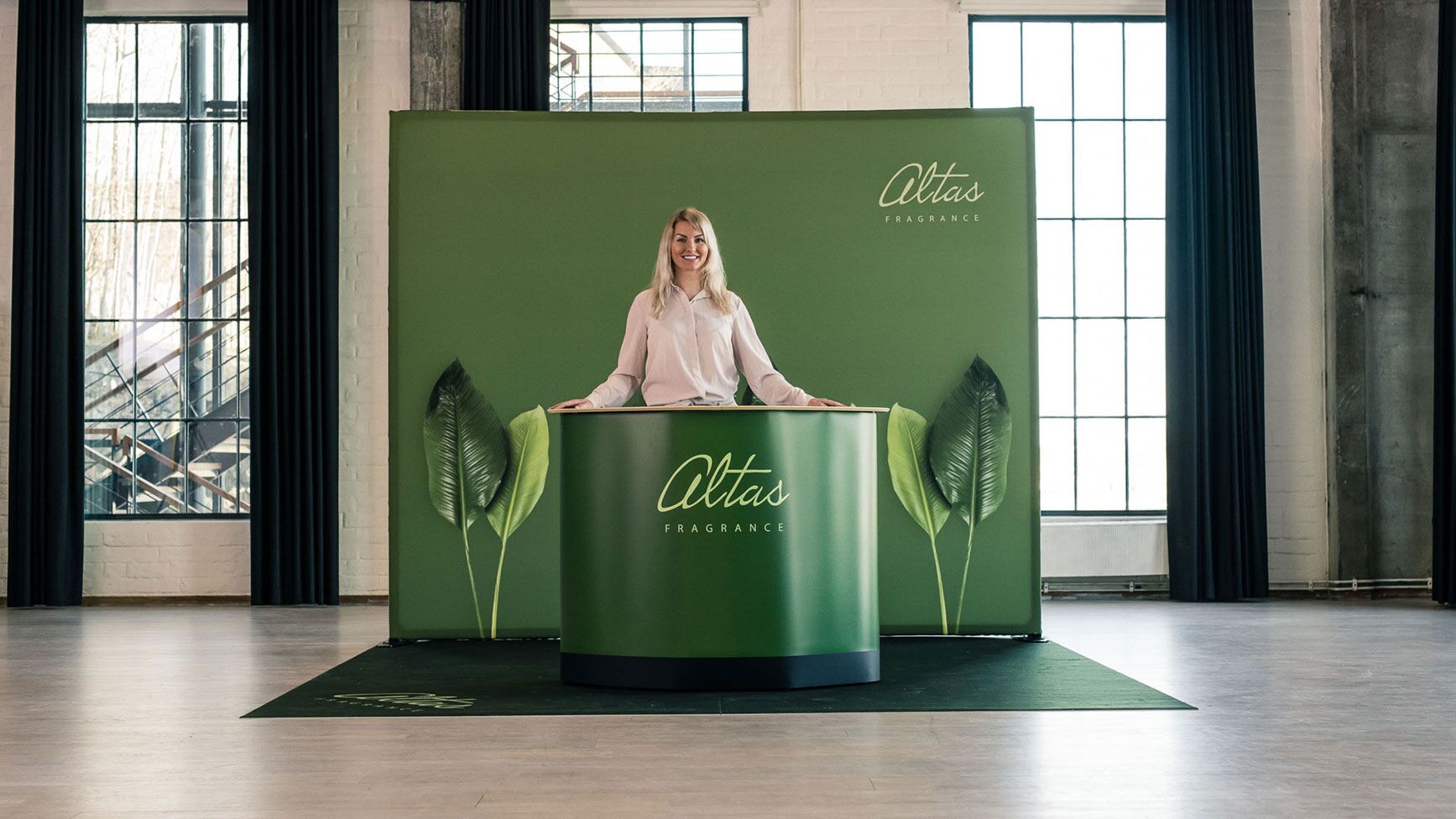 Turn your wall around
Your graphic is dye sub printed on a wrinkle-resistant stretch fabric with excellent print quality. With print on both sides, you get two graphics to vary between.