Pop up cubicle for vaccination and testing
Pop up cubicle for vaccination and testing
Easily create a pop up clinic for vaccination or testing (Covid, antibodies or other). Set up the cubicles in your health center or in some external location to make testing and vaccination available for more people faster.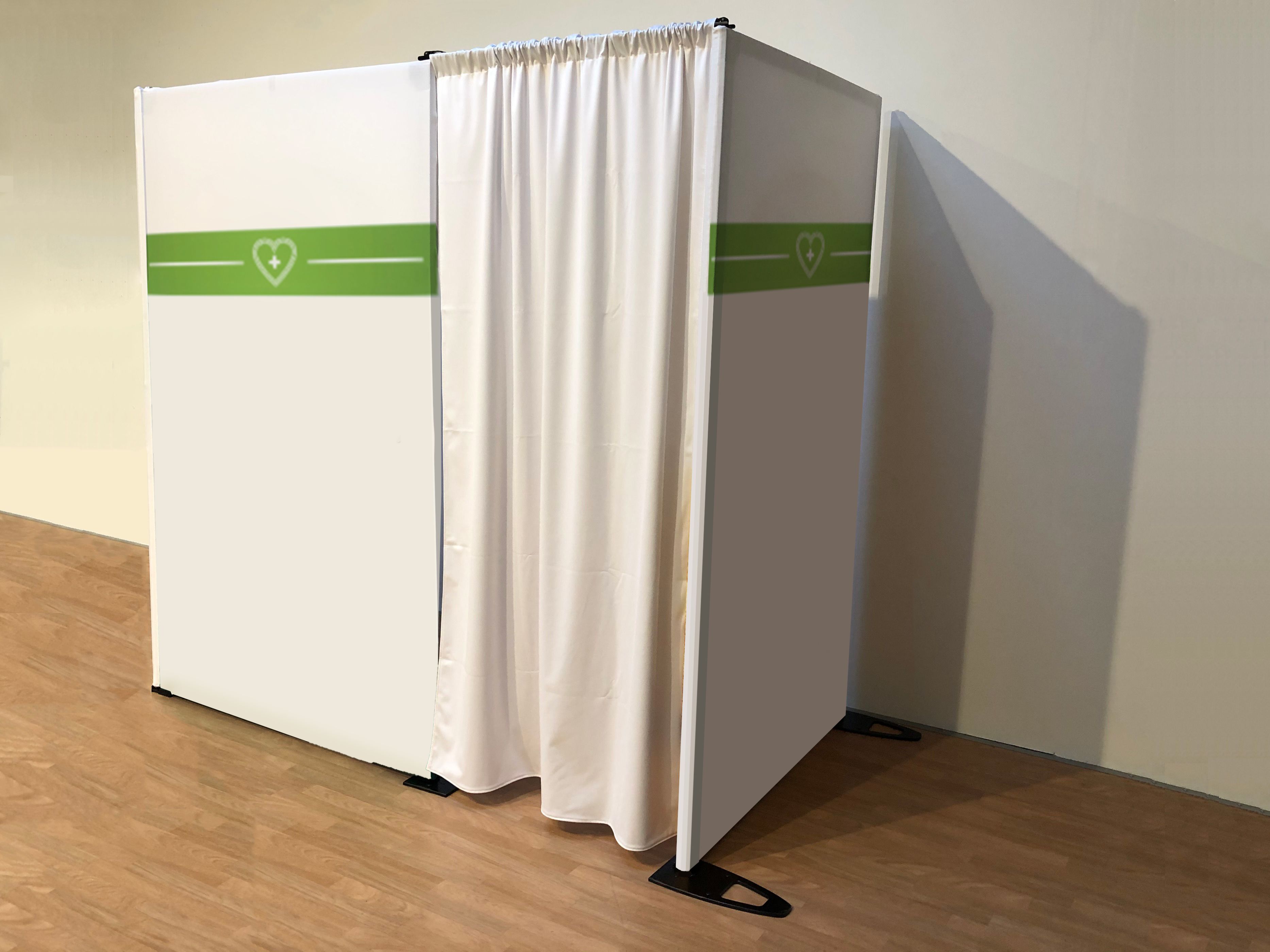 Cubicles for vaccination & testing
The vaccination booths are made of wall modules available in different sizes, which means that you can choose what size you would like of your cubicle. The example shows:

Width: 2 m
Depth: 1,2 m
Height: 2 m

The modules are easy to transport, set up, take down and move, which enables you to use your temporary test or vaccination station again and again.

Several cubicles for multiple vaccination and testing simultaneously
Place several cubicles or booths in your health center or another location to make multiple vaccinations and testings simultaneously.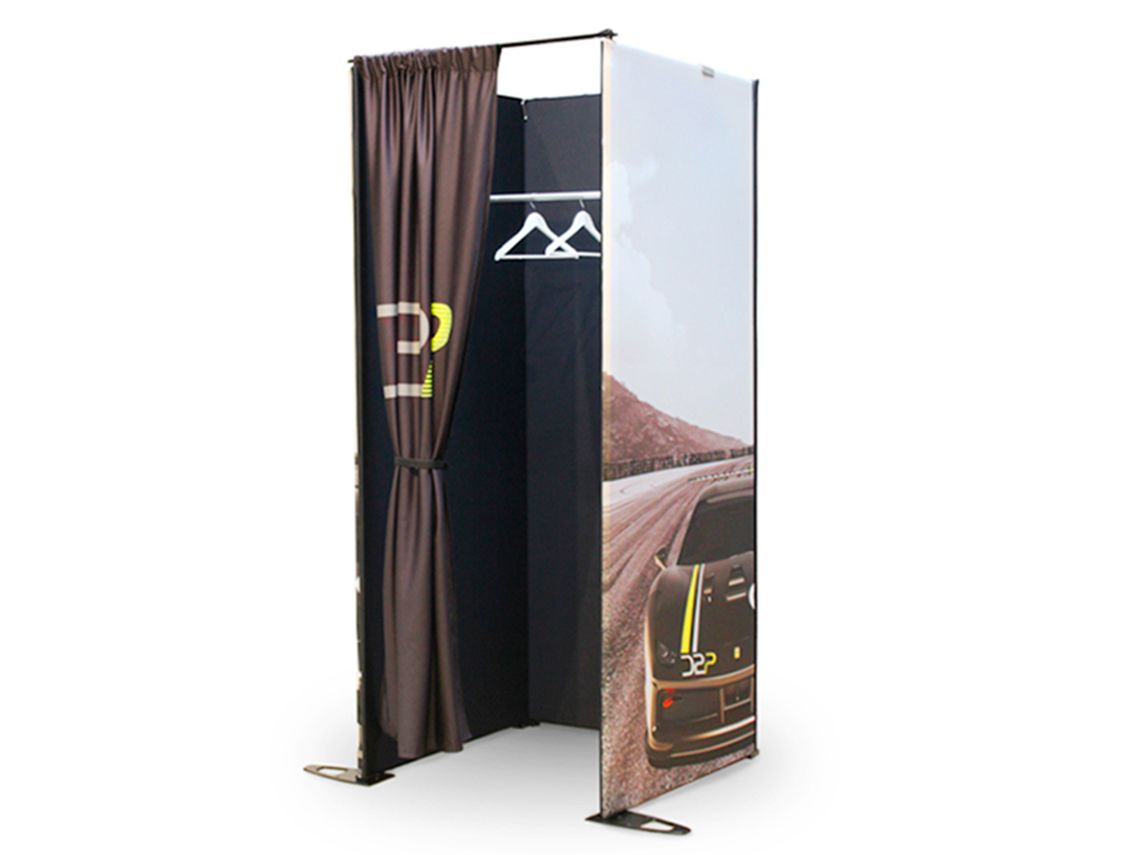 Cubicle or fitting room
The cubicle was used tby he Dutch company D2P as a portable fitting room at a racing event.
"We were very happy with the result, it looked really nice, it's of great quality and quick to assemble. We have already used it several times and have been very satisfied with it each time," says Christelle Smeets at D2P.

Learn more on how D2P utilized the cubicle as a fitting room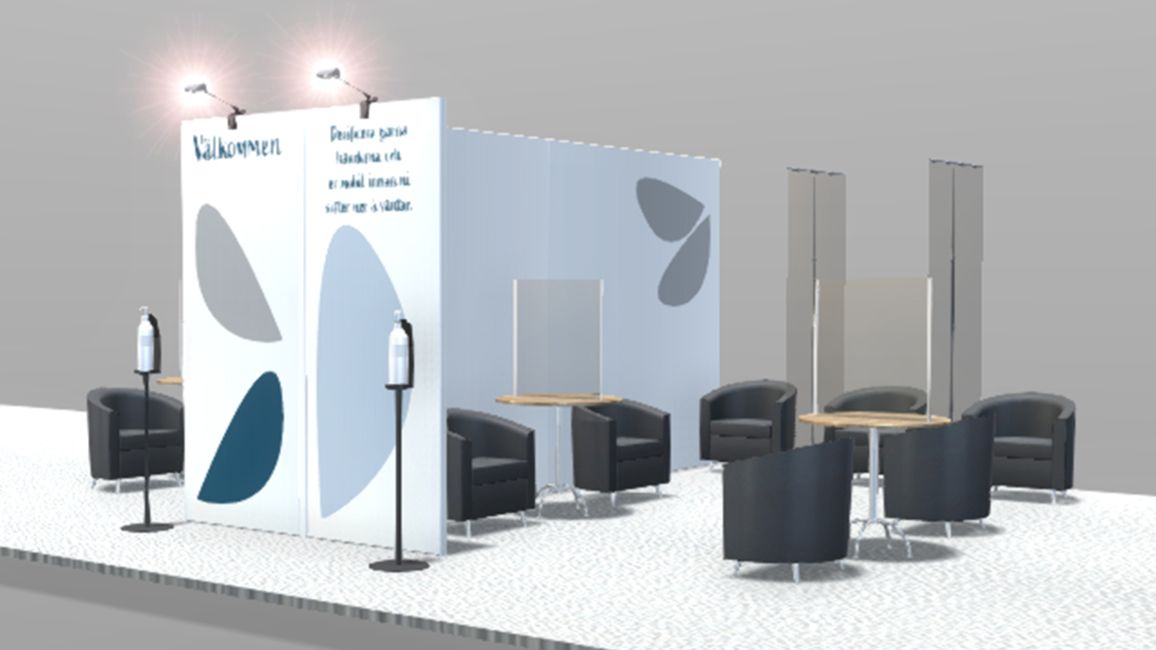 Wall modules as room dividers
The same wall modules can also be used as room dividers, for instance in a waiting room. Spotlights, shelves and brochure holders are available as accessories.

Easy to set up - no tools needed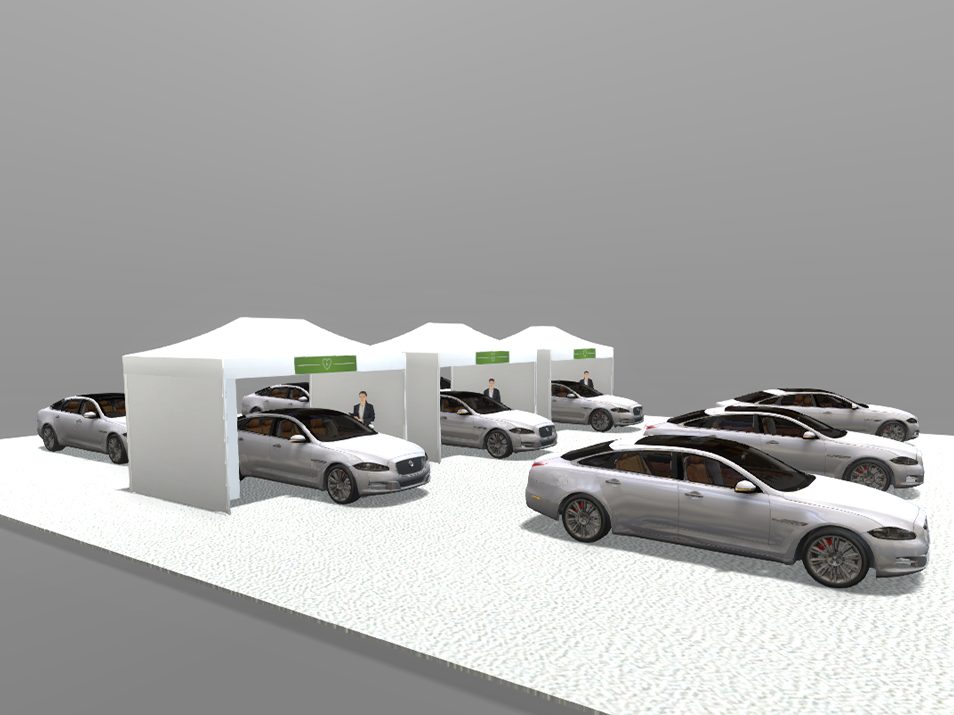 Also see our tents for vaccination
Tent for vaccination - drive thorugh or walk-in facilities.

Learn more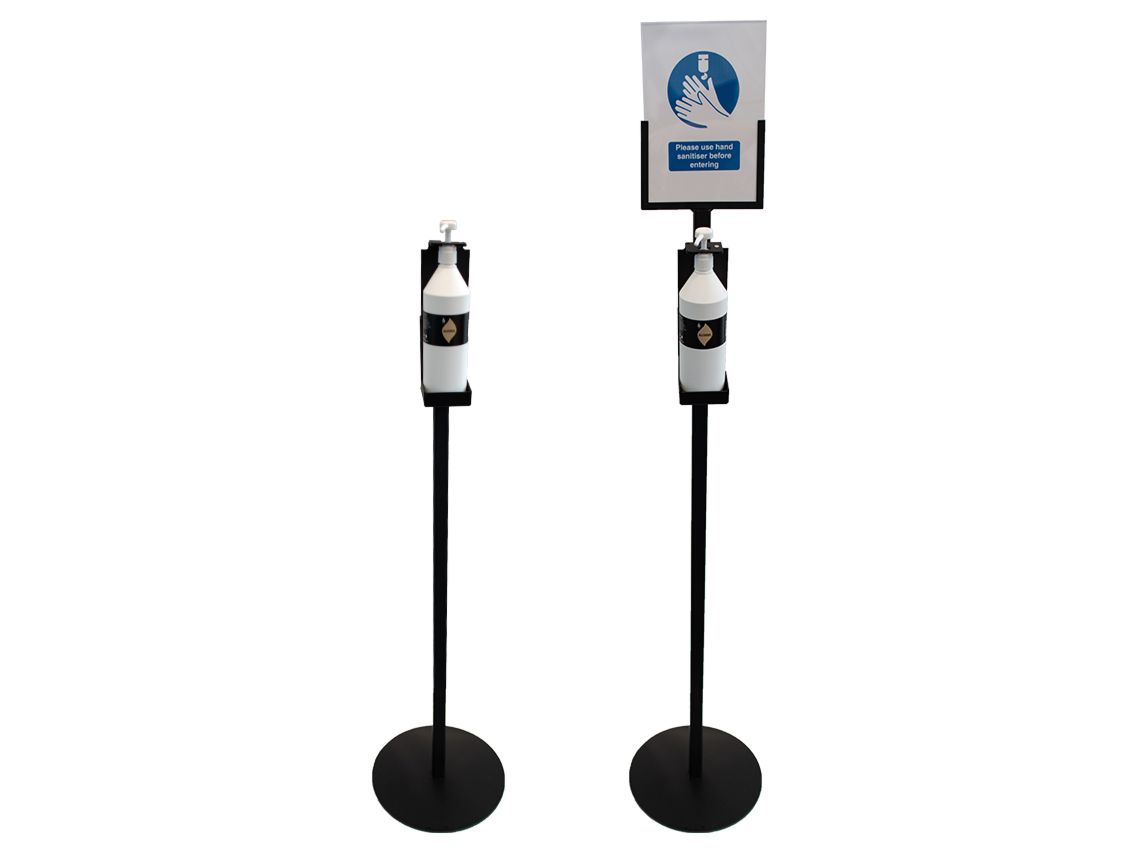 Hand sanitizing stand
Place this floor-standing hand sanitizing station in crucial places to make hand sanitizing easily accessible, Add the top sign to make it even more visible ensuring the safety of your visitors, employees and customers.

The stand is made of steel in matte black finish, with a stable round base. Comes with a bottle of sanitizer gel (1 litre)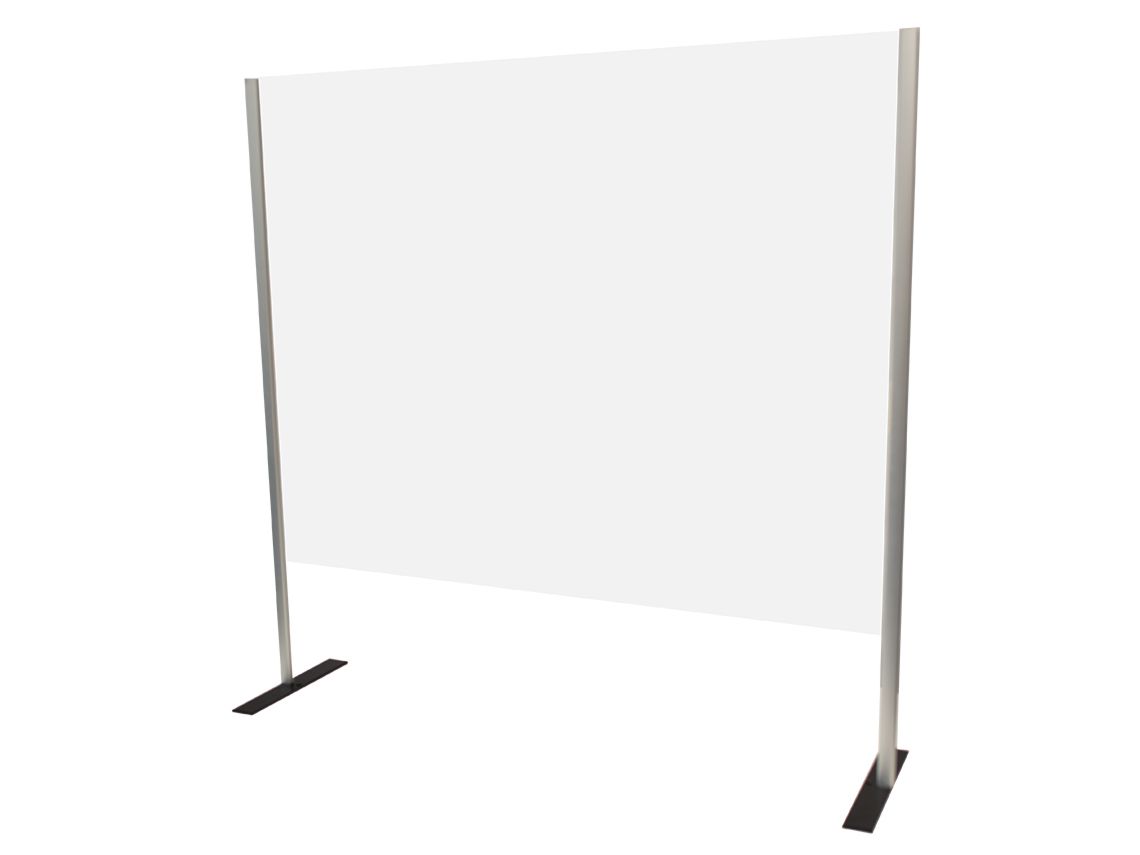 Sneeze guard - for tables
Use this free-standing sneeze guard as Covid protection in stores by counters or on tables. Or add it to desks with clamp profiles (instead of feet).

Can be ordered with or without a gap in the bottom. Available in different sizes and can be customized to your needs.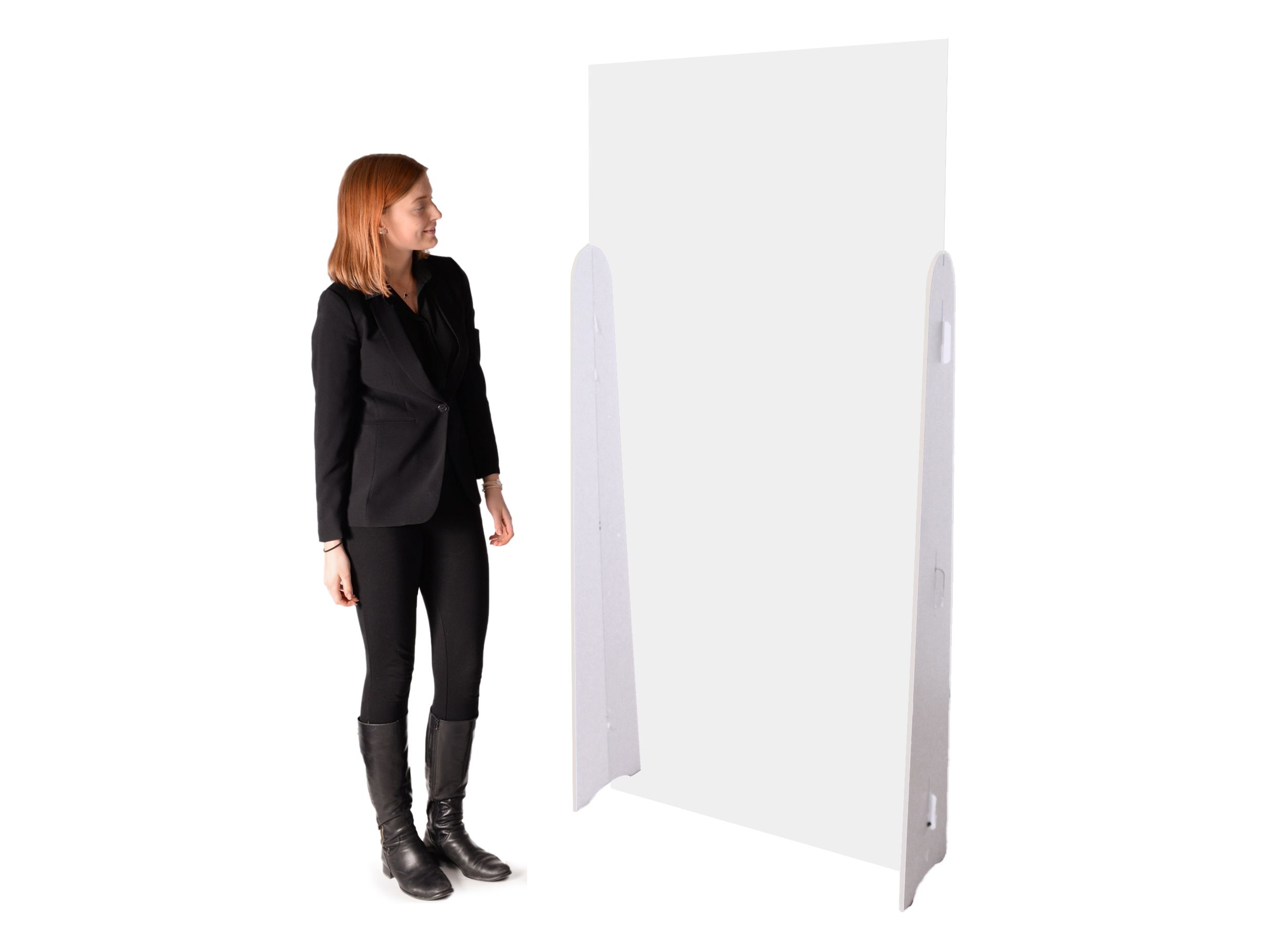 Sneeze guard - floor standing
Protect your clients and employees from droplets and ensure that social distancing is maintained. Use this full body droplet shield in acrylic glass (plexi). Size 1x2m. Easy to mount, move around and wipe off.