One backwall - many areas of use
One backwall - many areas of use
Use the same portable backwall for your roadshow, as a backdrop when broadcasting or holding a speech, for your exhibition stand, as a room divider in the office and much more.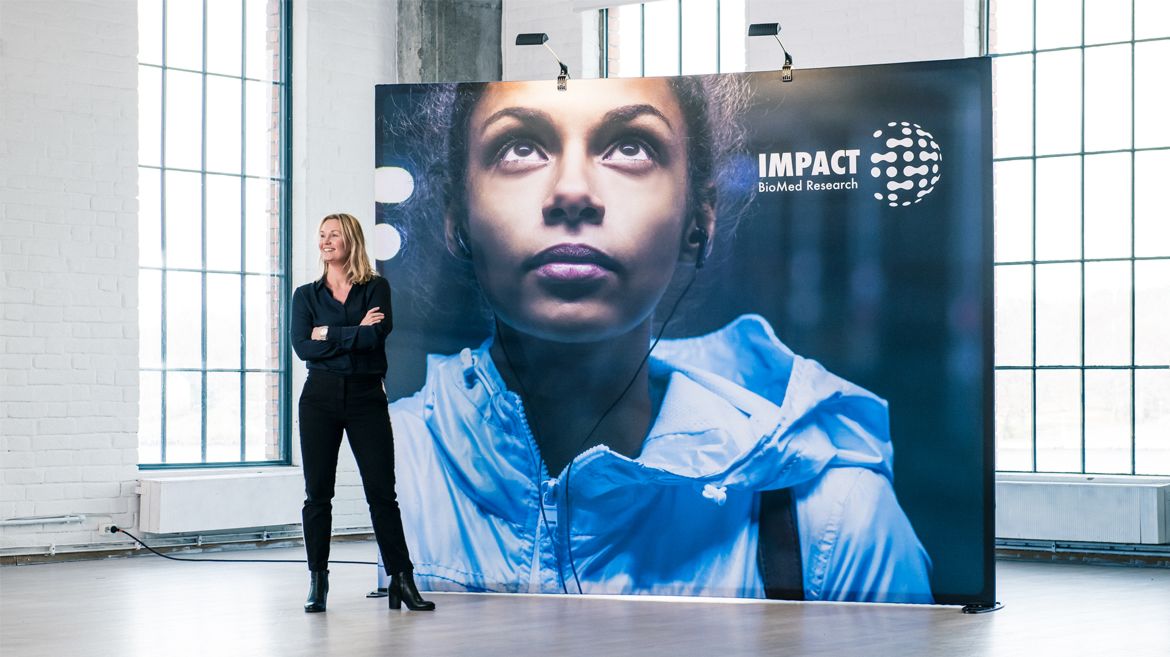 Easy to bring with you & set up
This portable backwall Expand GrandFabric is easy to bring with you in a bag on wheels & handy to set up. Available in many different sizes, in both straight and curved shapes.

With print on both sides you can choose different prints. This example shows a backwall with:
Photo print with logo (on one side)
Corporate colour print with logo (on the other side)
See how you can utilize one backwall for many different activities: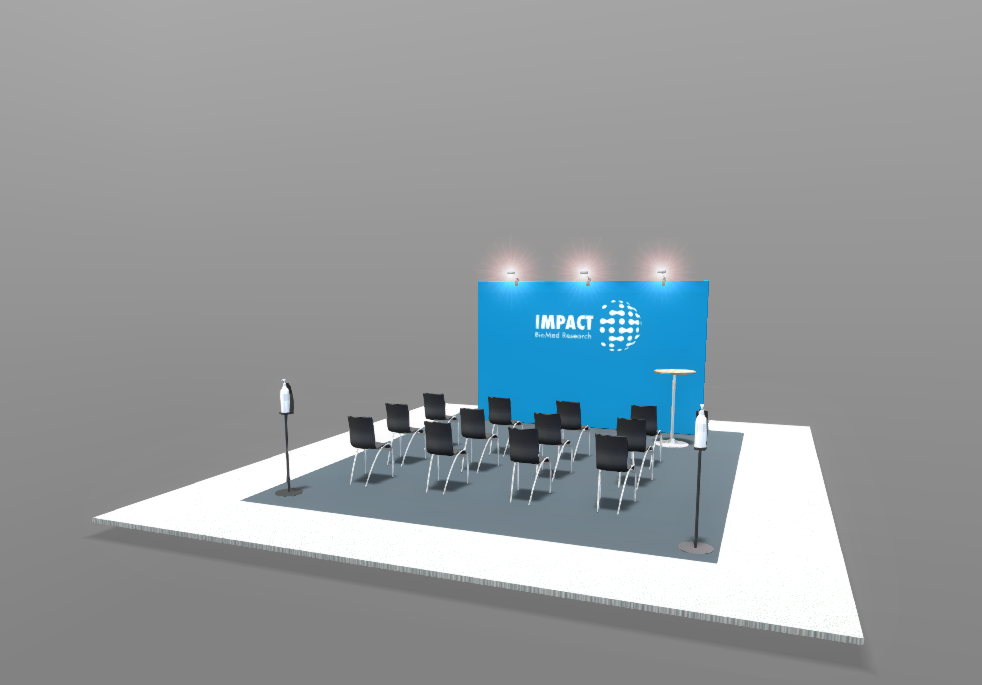 Use it as backdrop
Use it as a branded backdrop at presentations, speeches as well as broadcasted events and online meetings.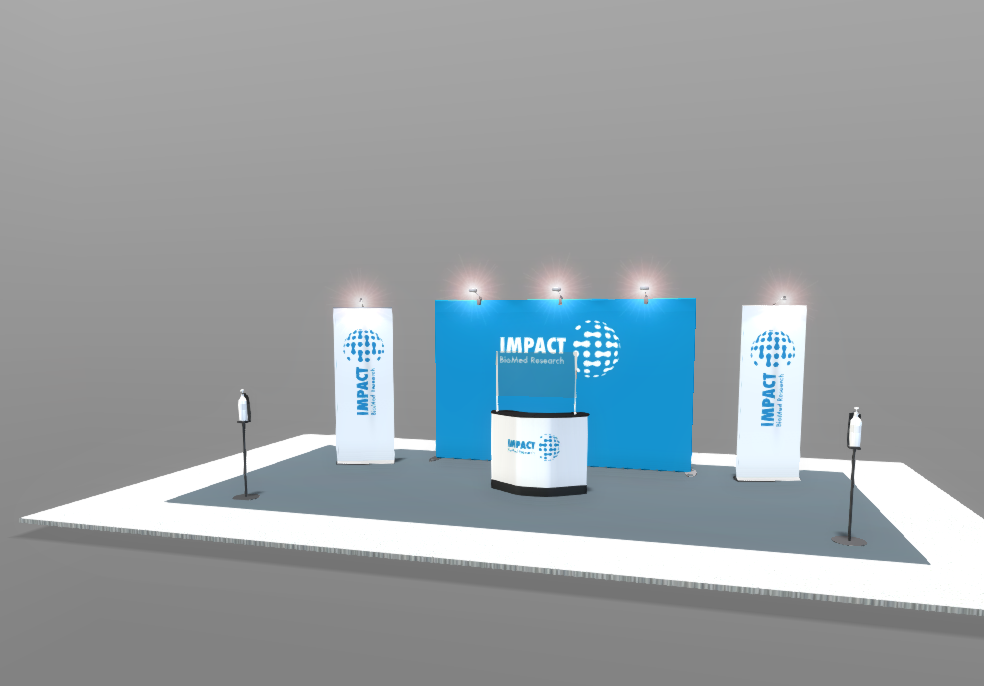 At your roadshow
Add two retractable banner displays and a counter. Add a sneeze guard and a hand sanitizer stand to make it more Corona safe. Easy to pack in your car, transport and set up.
As part of your exhibition & event stand
The backwall is part of our modular Expand GrandFabric system, just add one or more walls to create your future exhibition or event stand.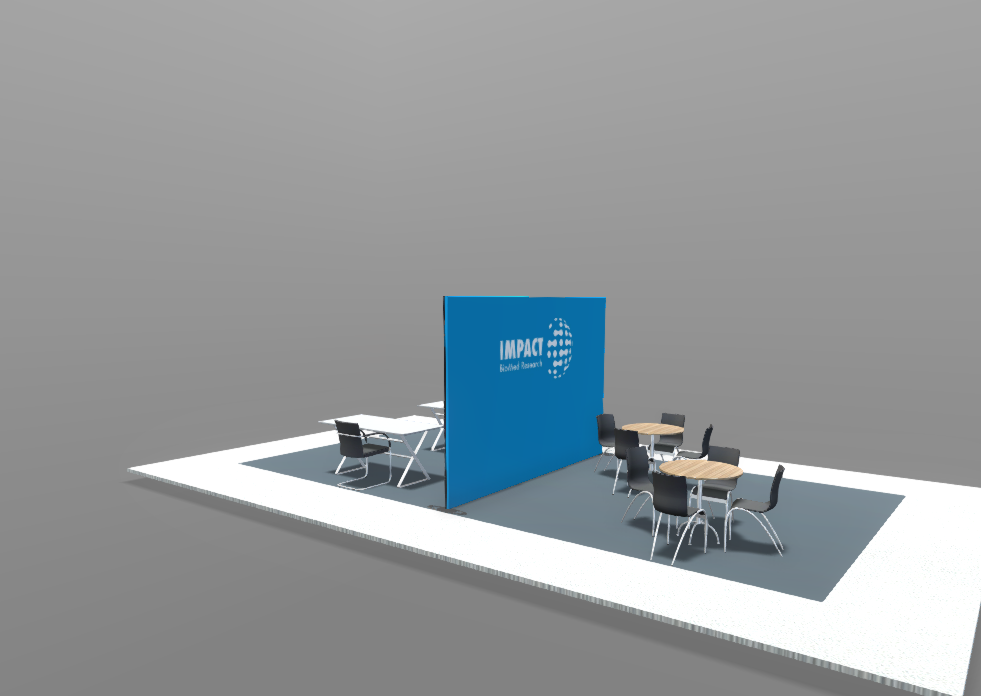 As a room divider for your office
Make your office more Corona safe by separate different areas in your office space.

Easy to set up
1. Click four sturdy aluminium profiles together to create the frame
2. Pull over the pillow case fabric and close with the zipper
3. Add two support feet
4. Done!
With this high quality fabric backwall Expand GrandFabric you can also add a digital monitor. Or why not add our base for outdoor use and reuse it for your outdoor marketing activities. Learn more
Add our products for protection and hygiene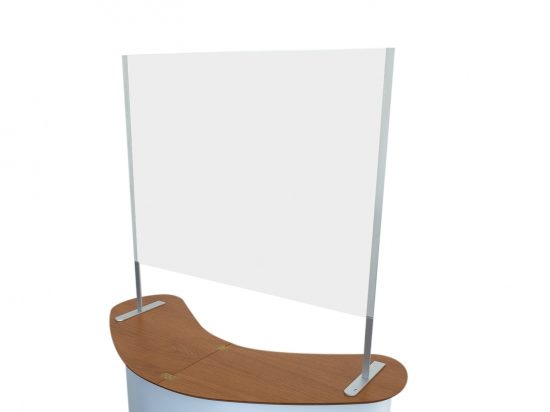 Sneeze guard
Place on tables or counters
Acrylic glass (plexi) 3-5 mm thick with aluminium proflles & feet
Image shows the size 100x75 cm shield (size may be customized)
Can be installed with or without a gap in the bottom
Delivered in a flat pack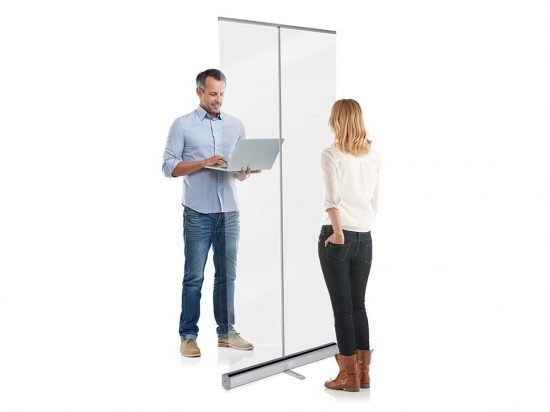 Retractable sneeze guard
A retractable banner stand with a protective shield
Tranparent plastic film
Easy to set up and take down
85 cm width
Delivered in a nylon bag
Plastic film can be exchanged with a printed graphic later on (use and reuse).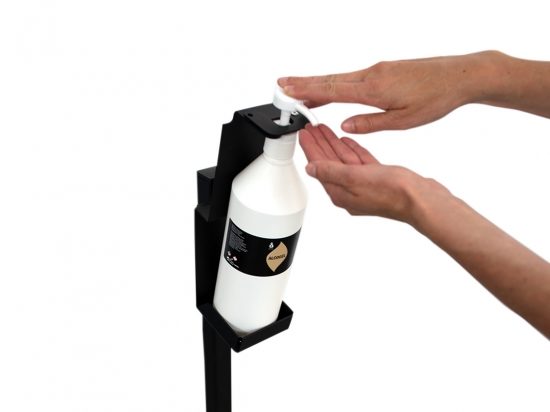 Free-standing hand sanitizer stand
Easy to place anywhere.
Stand with foot in black metal
Order with or without hand sanitizer
Height: 126,5 cm
Foot: 32 cm diameter
Bottle holder: height 27 cm, inner measurement bottom 8,5x8,5 cm
Weight: 4 kg