Preem's L shaped stand for this year's exhibitions
Preem's L shaped stand for this year's exhibitions
The images are from the Motorcycle exhibition in Stockholm, Sweden. The stand is created with the flexible stand system, Expand LinkWall, which is a great choice when you want to be able to vary both size and shape of your stand.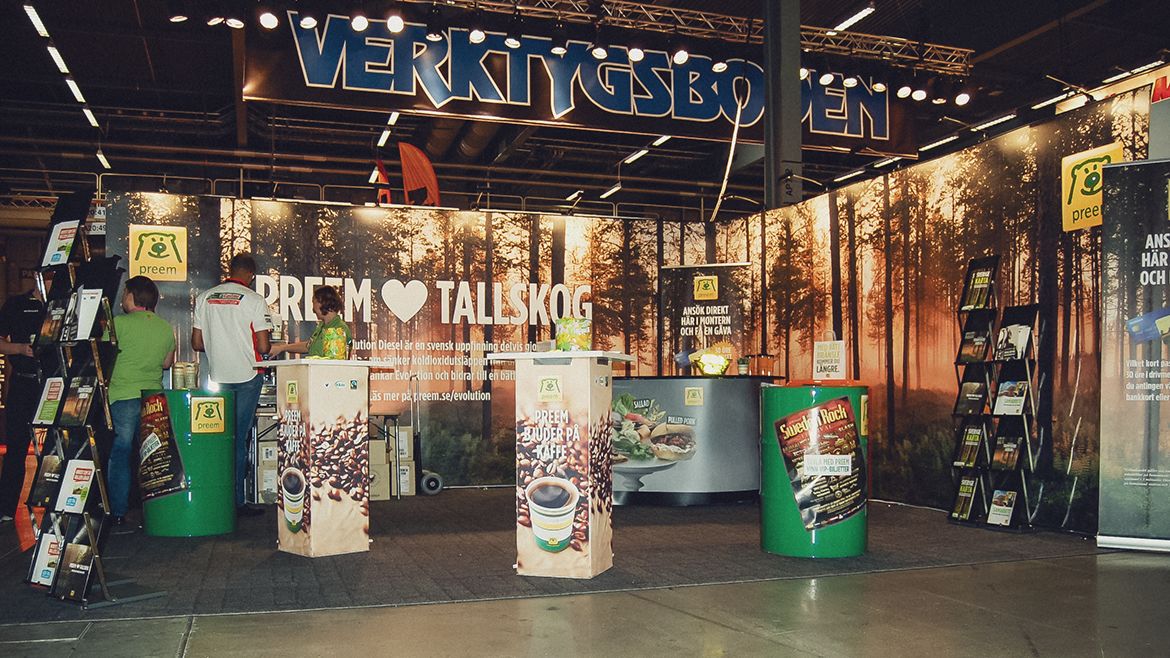 For the stand, 11 Expand LinkWall units are used together with a 27 cm flexible link for the corner. Preem can also choose to divide the stand to create several walls or backdrops for another event or exhibition or to use in the office or conference room.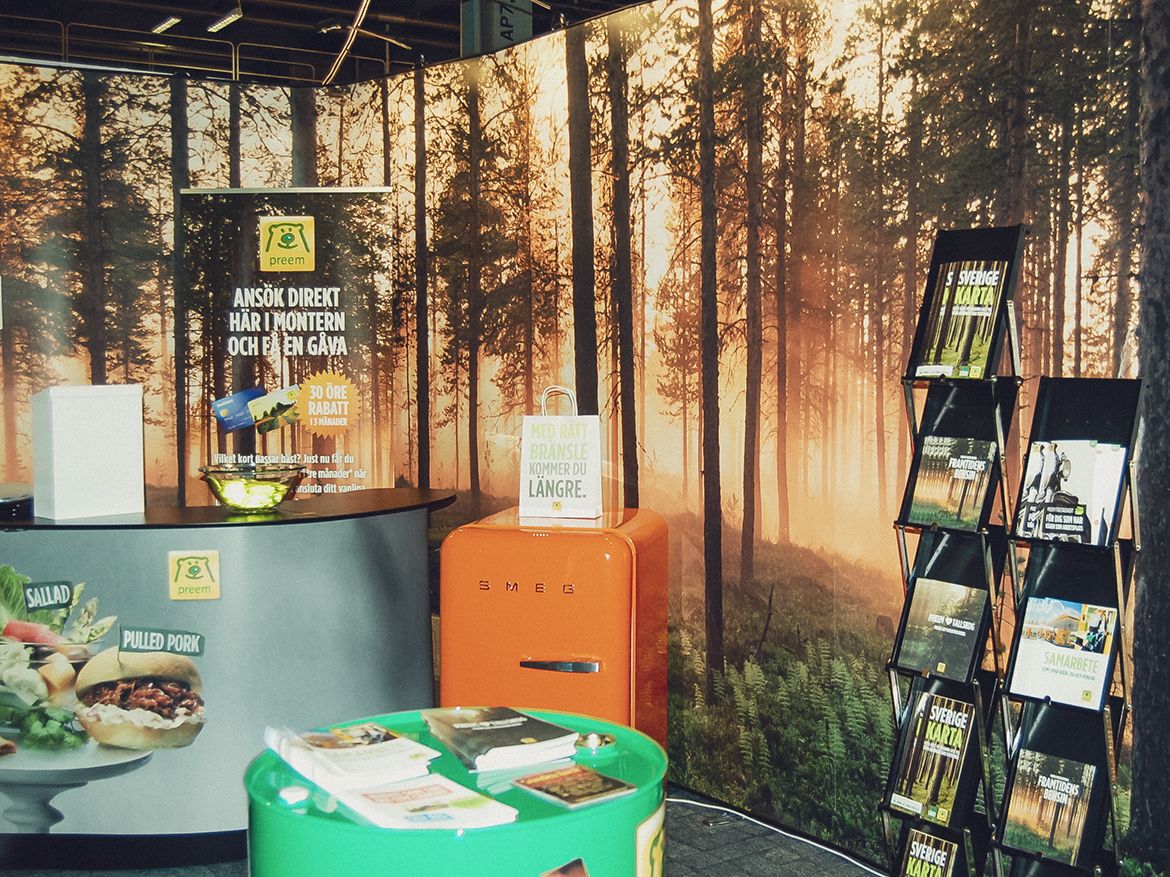 A super spacious counter
Preem also chose an Expand PodiumCase XL, which is an extra large counter (that you fold and use as two transport boxes on wheels) as well as two smaller counters to gather around. For their brochures and leaflets, they used four Expand BrochureStands.
The Preem team
A happy Preem team by the super spacious counter, the Expand PodiumCase XL!