Specialized products - Corona
Specialized products - Corona
We offer different Corona related products for protection, communication and hygiene. Use a sneeze guard by the counter or on a table. Place a free-standing hand sanitizer stand by the entrance or other locations where you want to make hand sanitizing easily visible and accessible. Put stickers on the floor to remind people about keeping the distance.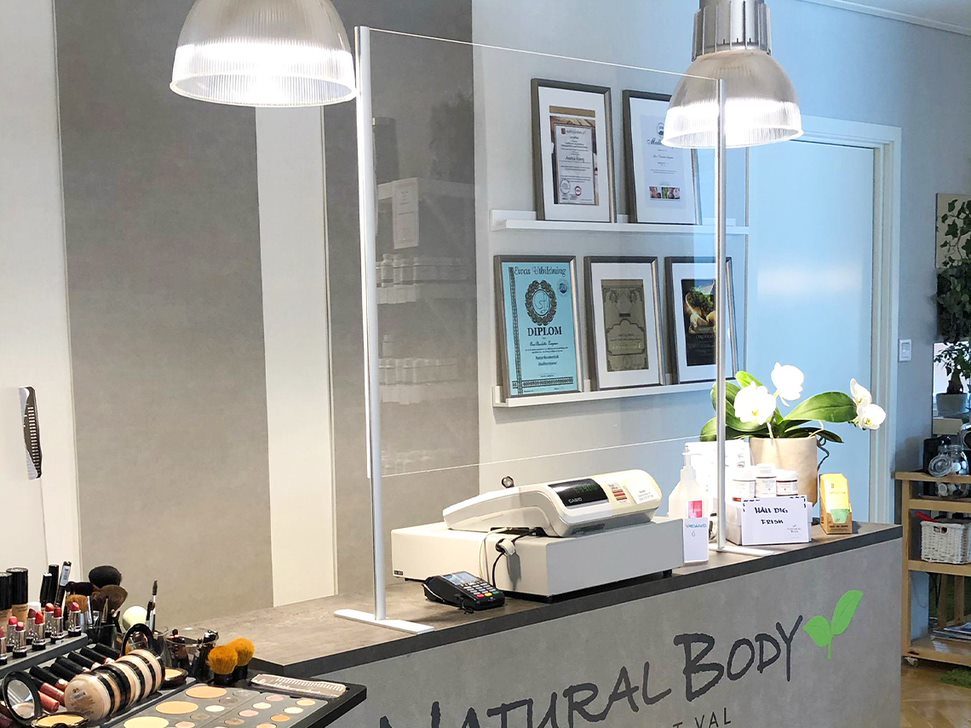 Sneeze guard - plexi stand
Transparent plexi glass stand used as sneeze guard.
Acrylic glass (plexi) 3-5 mm thick with aluminium proflles & feet
Image shows the size 100x75 cm shield (size may be customized)
Can be installed with or without a gap in the bottom
Delivered in a flat pack
Read more about the sneeze guard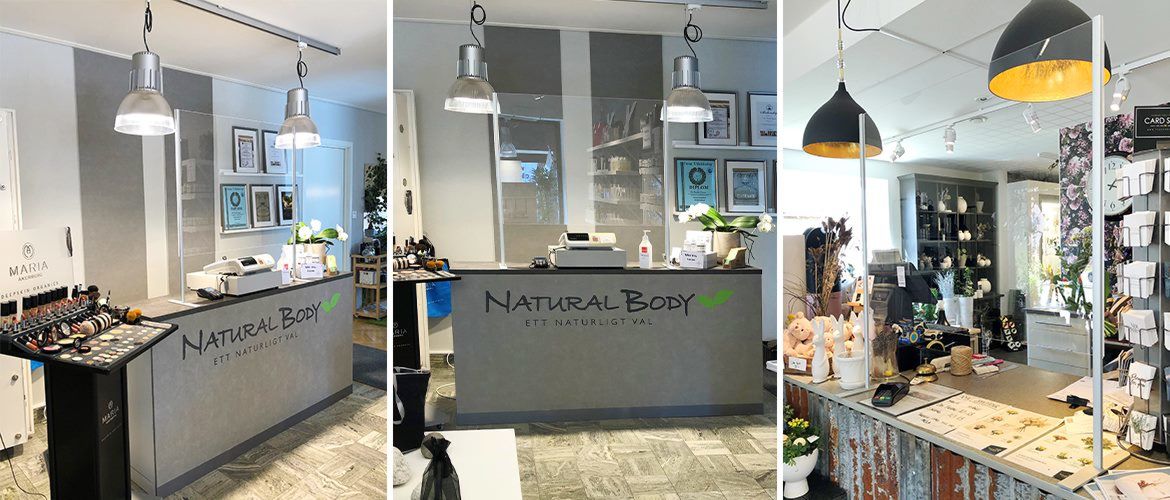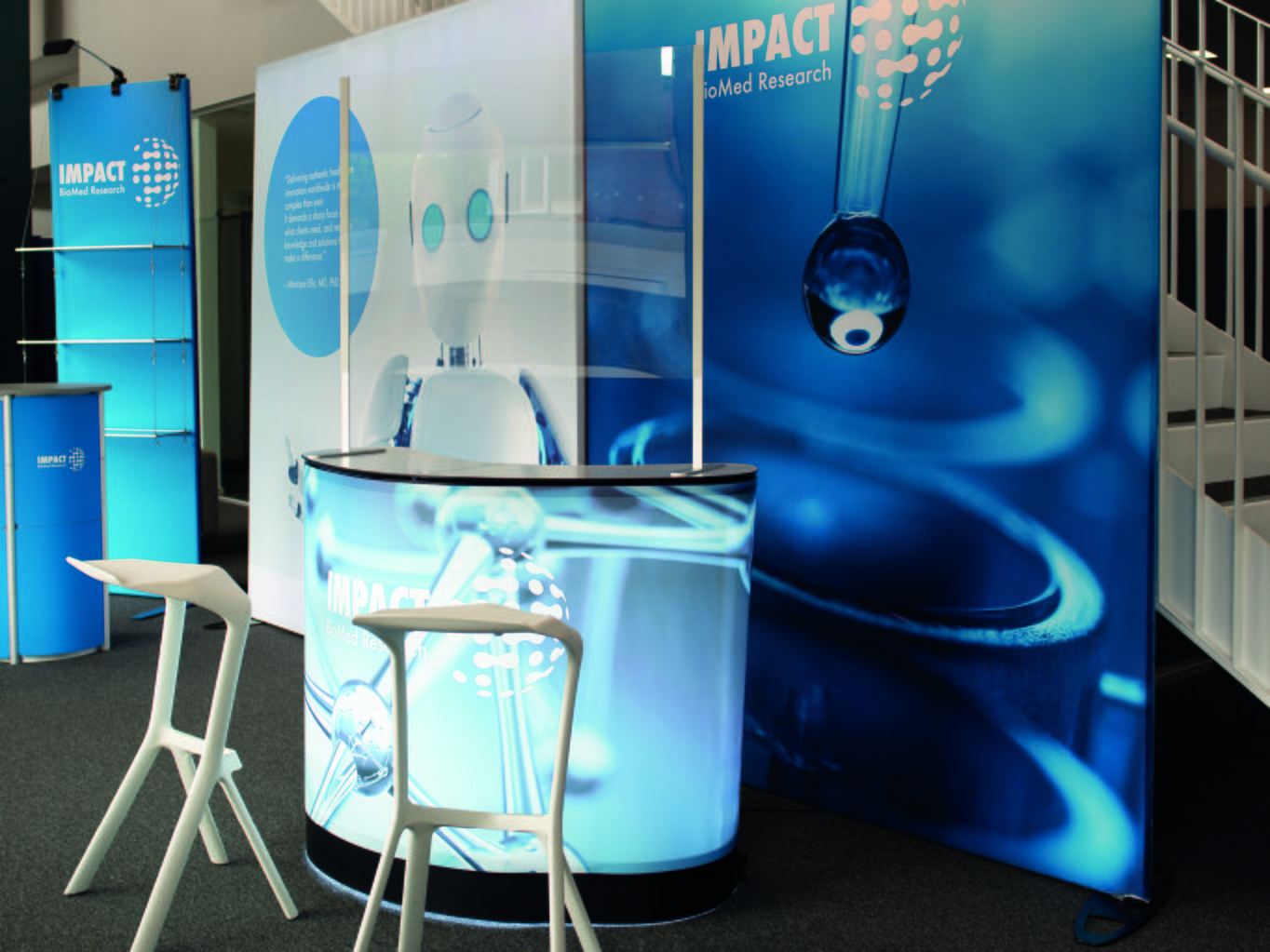 Sneeze guard - full body
Protect your customers, clients and employees from droplets and ensure that social distancing is maintained. Use this floor-standing sneeze guard as Covid shield in stores, gym, health clinics, offices etc.
Acrylic plexi glass
Size 1x2 m (thickness 3 mm)
Easy to mount, move around and to wipe off.
Delivered in a flat pack
Read more about the full body sneeze guard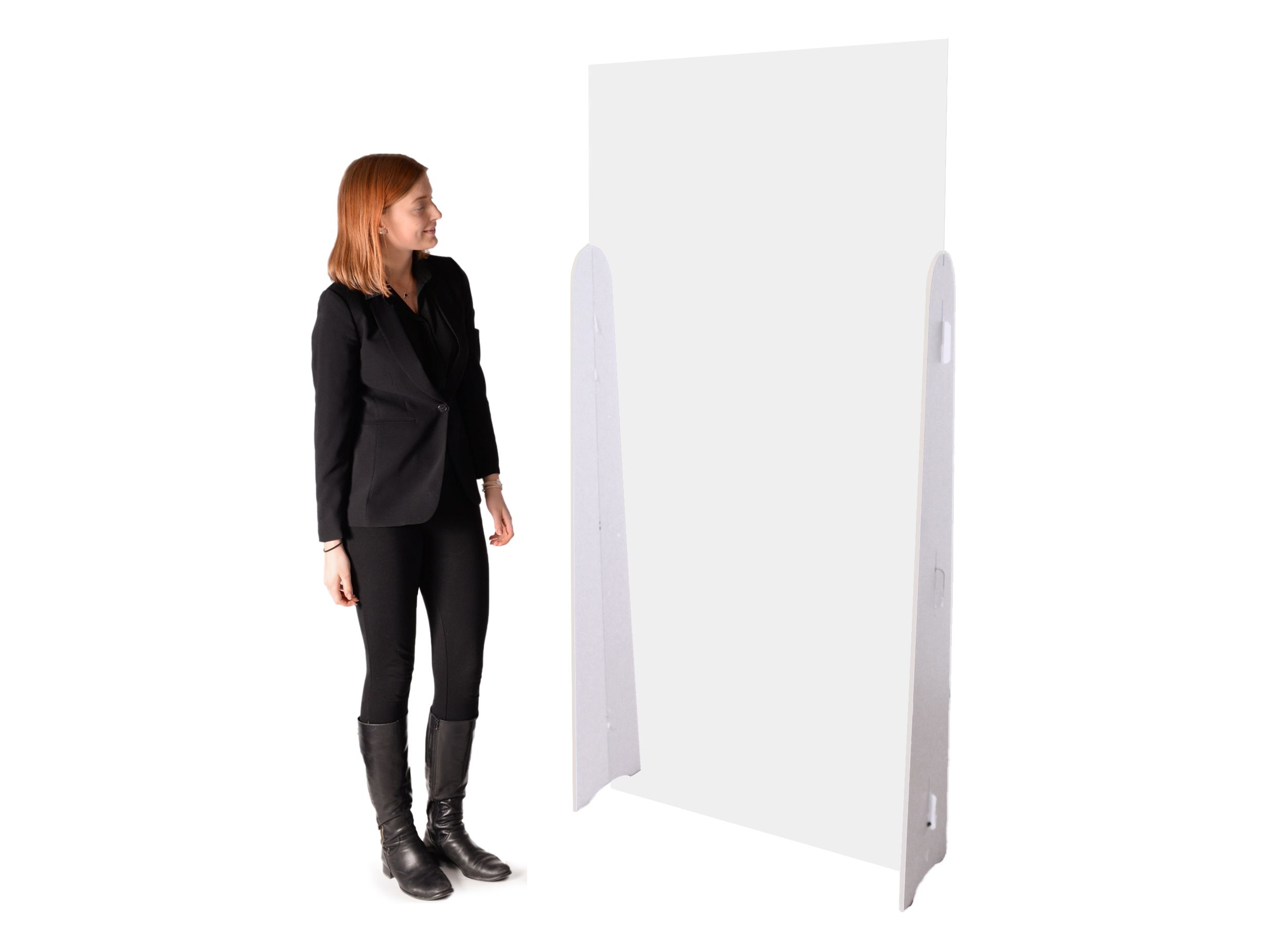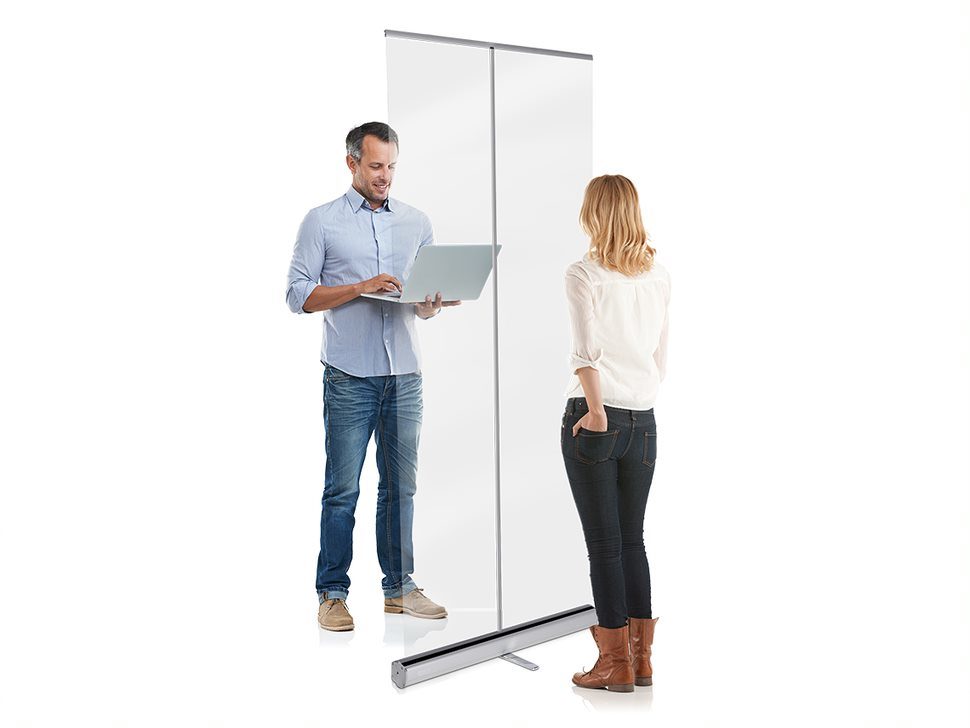 Protective shield - retractable
A retractable banner stand with a transparent shield
Tranparent plastic film
Easy to set up and take down
85 cm width
Delivered in a nylon bag
Plastic film can be exchanged with a printed graphic later on (use and reuse).
Read more about the retractable sneeze guard
Free-standing hand sanitizer stand
Stand with foot in black metal
Order with or without hand sanitizer
Height: 126,5 cm
Foot: 32 cm diameter
Bottle holder: height 27 cm, inner measurement bottom 8,5x8,5 cm
Weight: 4 kg
Read more about the hand sanitizer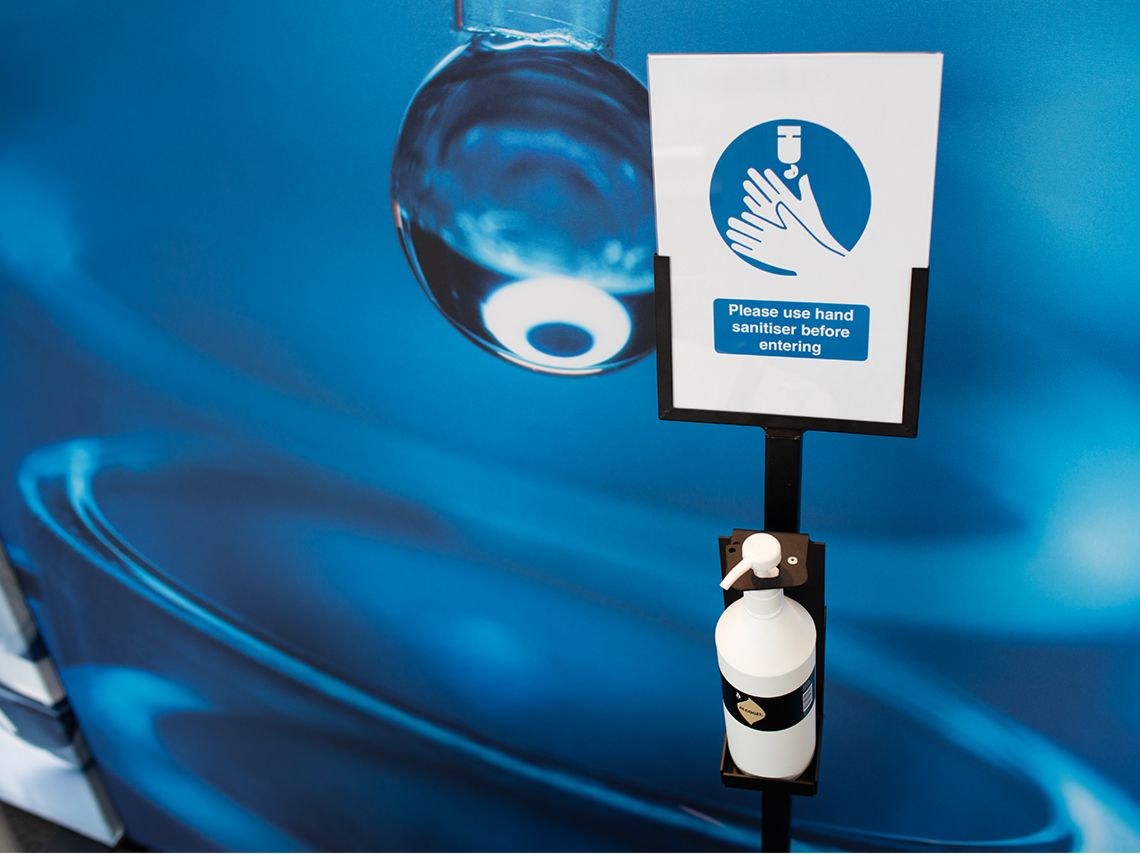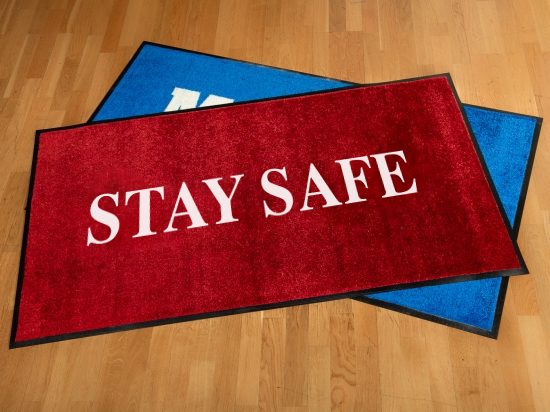 Printed carpet
This premium entrance mat is designed for extremely heavy traffic and long-term use. It can be cleaned in industrial washing machines.
Water retardant: Yes
Fire resistant: Yes
Minimum size: 60x45 cm
Maximum size: 200x600 cm

Se all our different carpets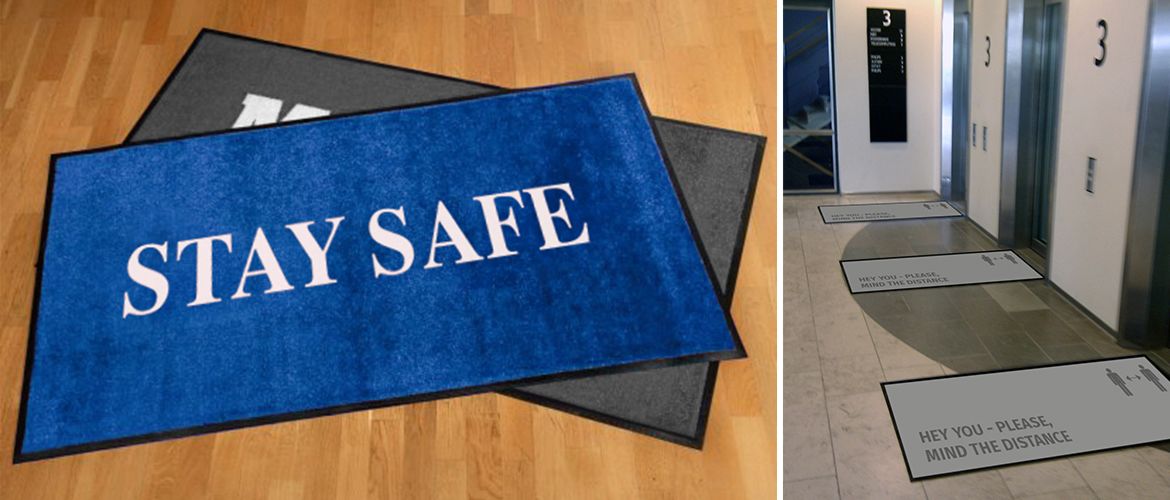 Stickers - floor and windows
Social distancing stickers
For floor and windows
Can be used on various surfaces, for example commercial slabs, glass, metal or plastic
High quality print
Durable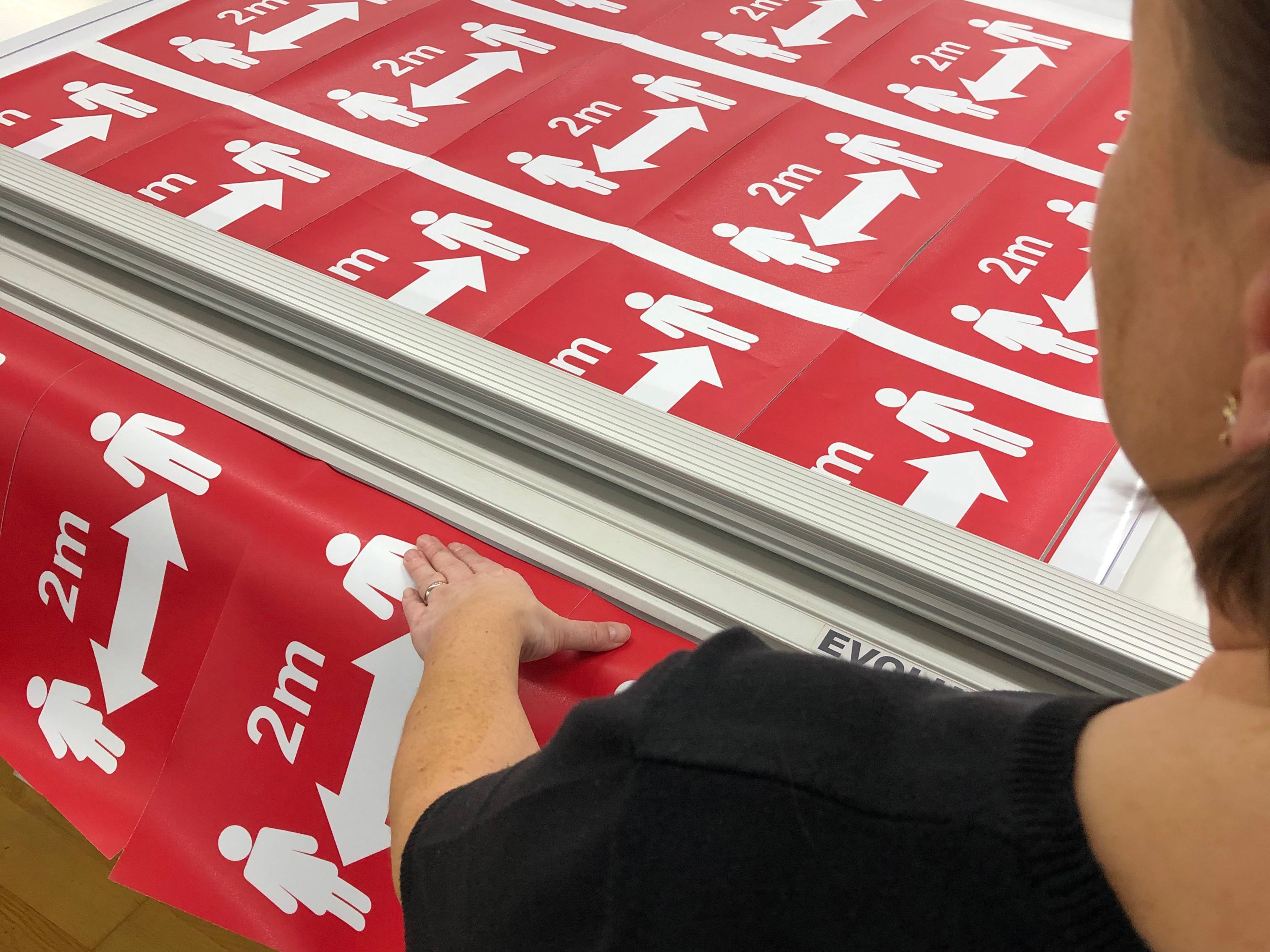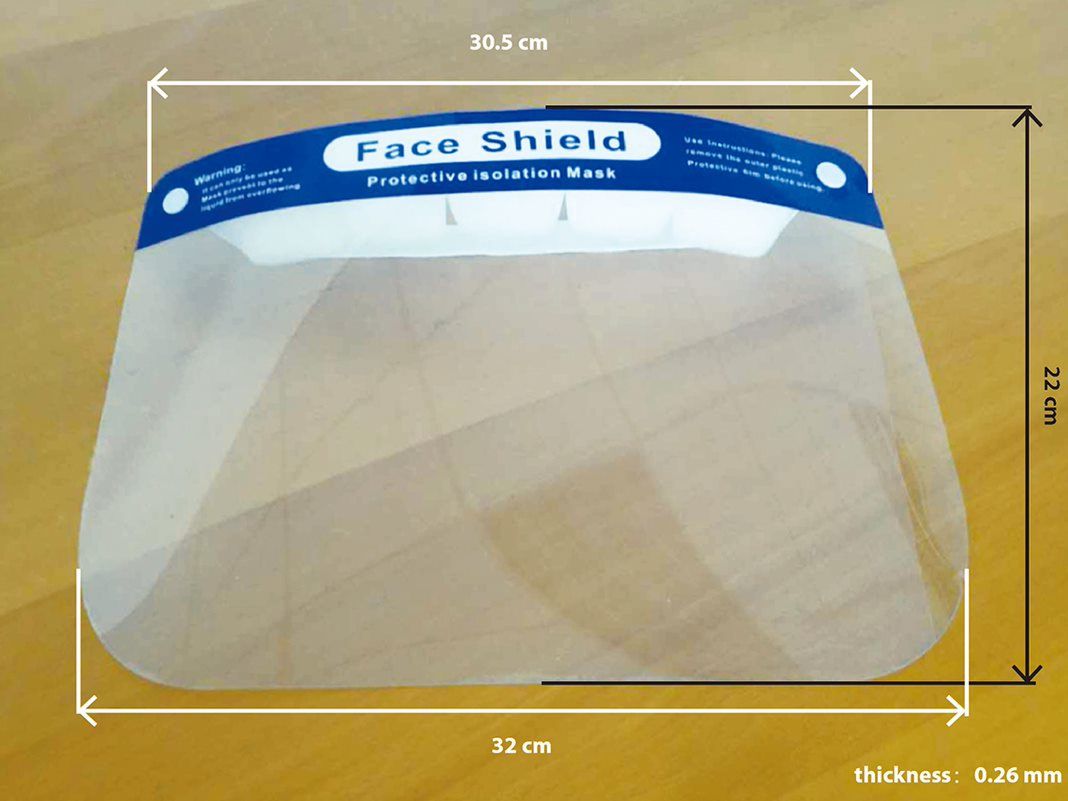 Face shield - protective visor
Face shield for single use
Delivered with transparent sheet and cushion separately. Easily assembled with tape.
For single use
Should not be cleaned or sterilized (is not sterile when delivered).
Minimum quantity: 5000 uniits

Cubicle for vaccination & testing
The cubicles are made of wall modules available in different sizes. The modules are easy to transport, set up and take down - no tools needed.

Learn more