Expand LinkWall
Expand LinkWall
A flexible backwall - change the size and shape
With this backwall you are able to adapt both the size and shape from one occasion to another, depending on the floor space. It is especially suitable when you don't know what the location will look like beforehand, or if you know that the floor space of your event locations will vary from one event to another.

Bring your backwall to the event and then you may either use it as a full backwall or as separate banner stands - or as an L shape one time and as a curved backwall the next.
Highlights
Flexible in size and shape
Suitable option when you need one solution for different floor sizes
Can be used as a backwall or separate banner stands
Banner stand units with flexible panels create curved shapes
Carry in bag on wheels or the Expand PodiumCase
With this flexible backwall you get all these combinations
---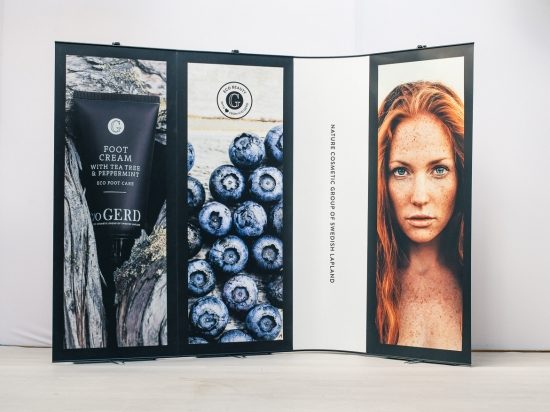 L shape
Create an L shape.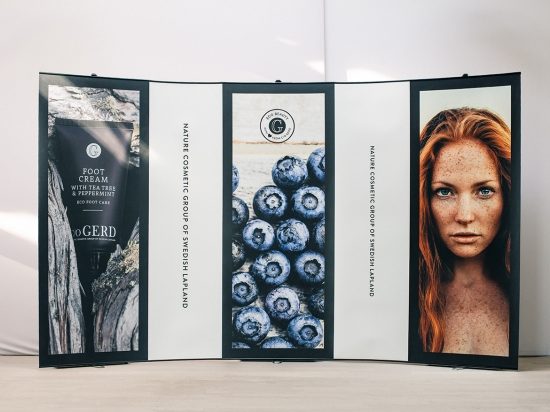 Curved shape
Create a curved backwall.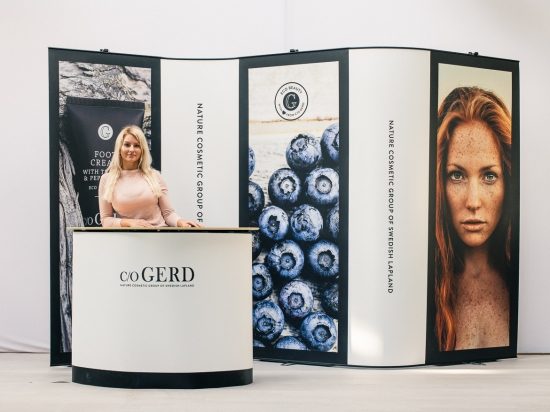 Serpentine
Create a backwall with a serpentine shape.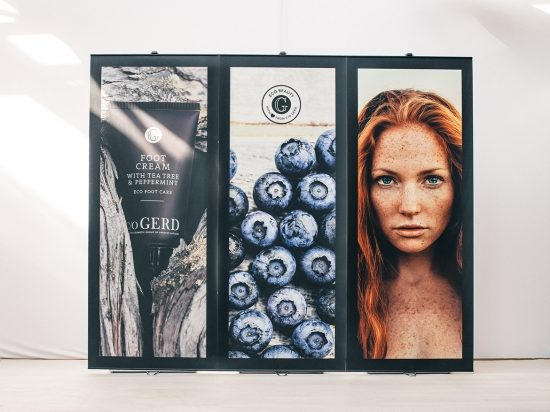 Straight backwall
Connect only the banner stand units (without the flexible panels) to create a straight backwall.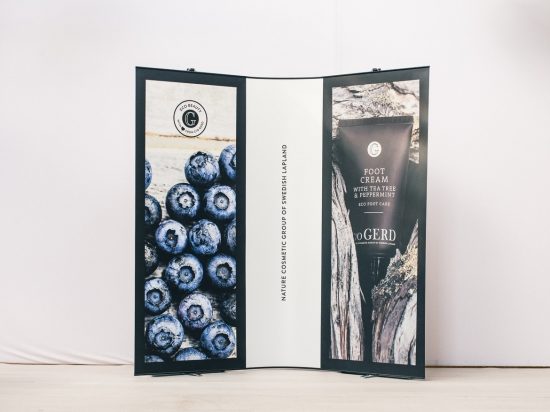 Smaller curved backwall
Creater a smaller curved backwall when the floor space is limited.
Separate banner stands
Use the banner stand units free-standing when the floor space is limited.

Add a smart counter to your backwall
Most of our customers combine this backwall with the Expand PodiumCase - our combined counter and shipping case on wheels. Easily pack your backwall in the case and roll it to your car to put into your trunk. Unpack your backwall and create a spacious counter. Protect and store your entire booth in the case until your next event.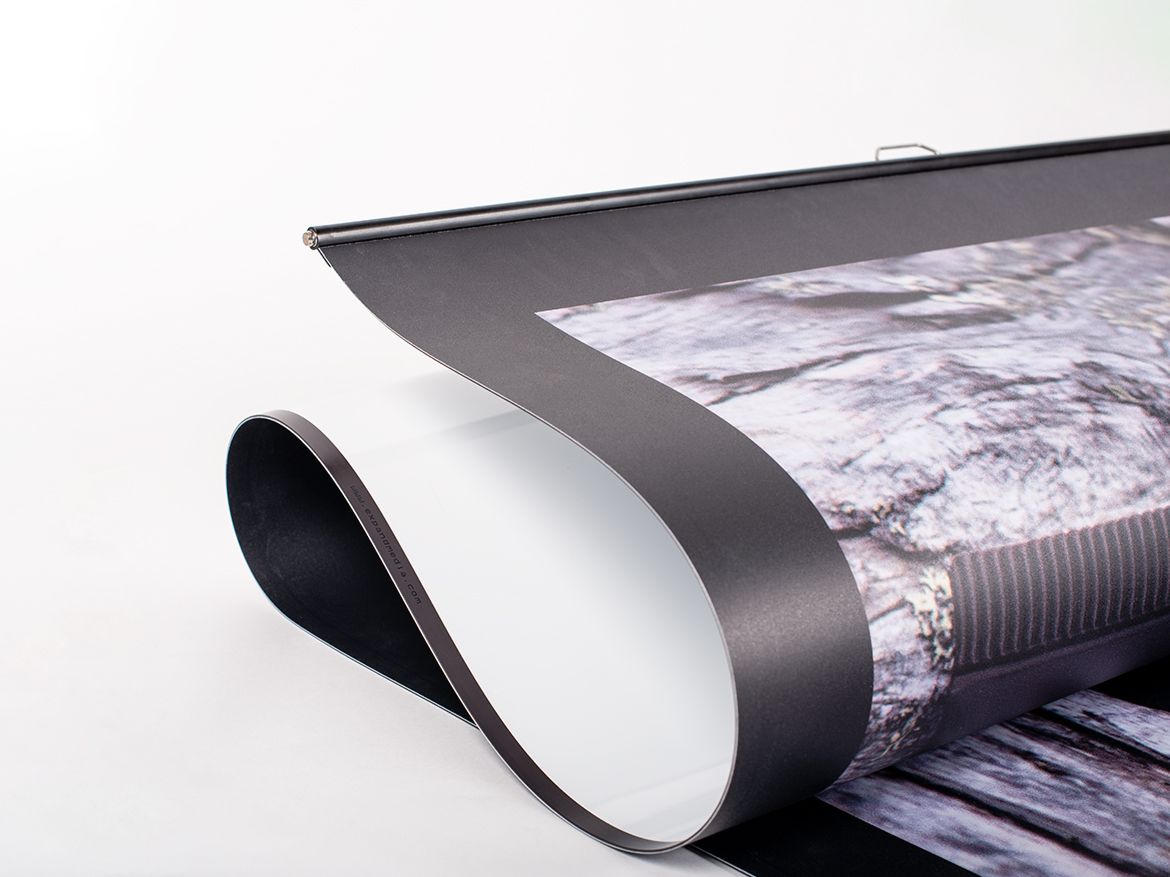 Your graphic
Your graphics are printed on a durable media with photo quality and anti-glare finish.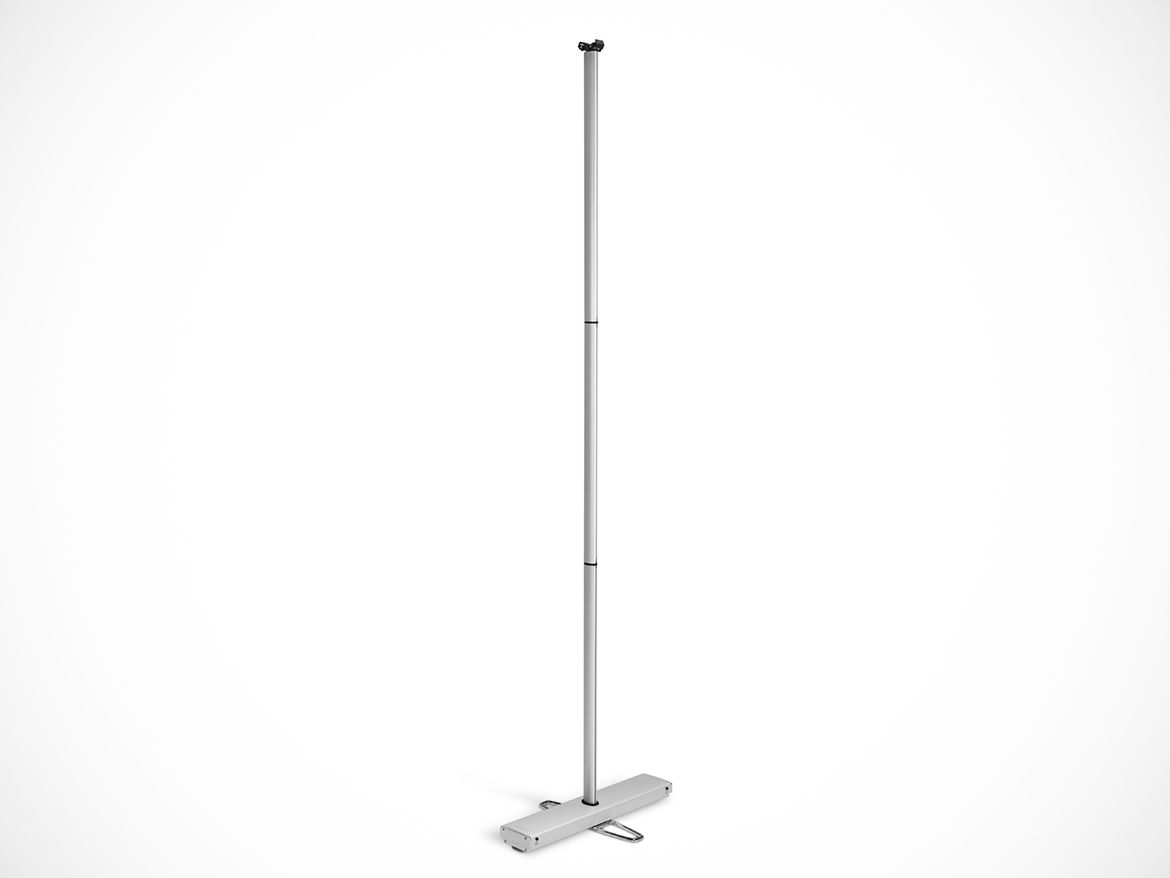 The banner stand unit
The banner stand unit, both the base and the pole, is made of aluminum.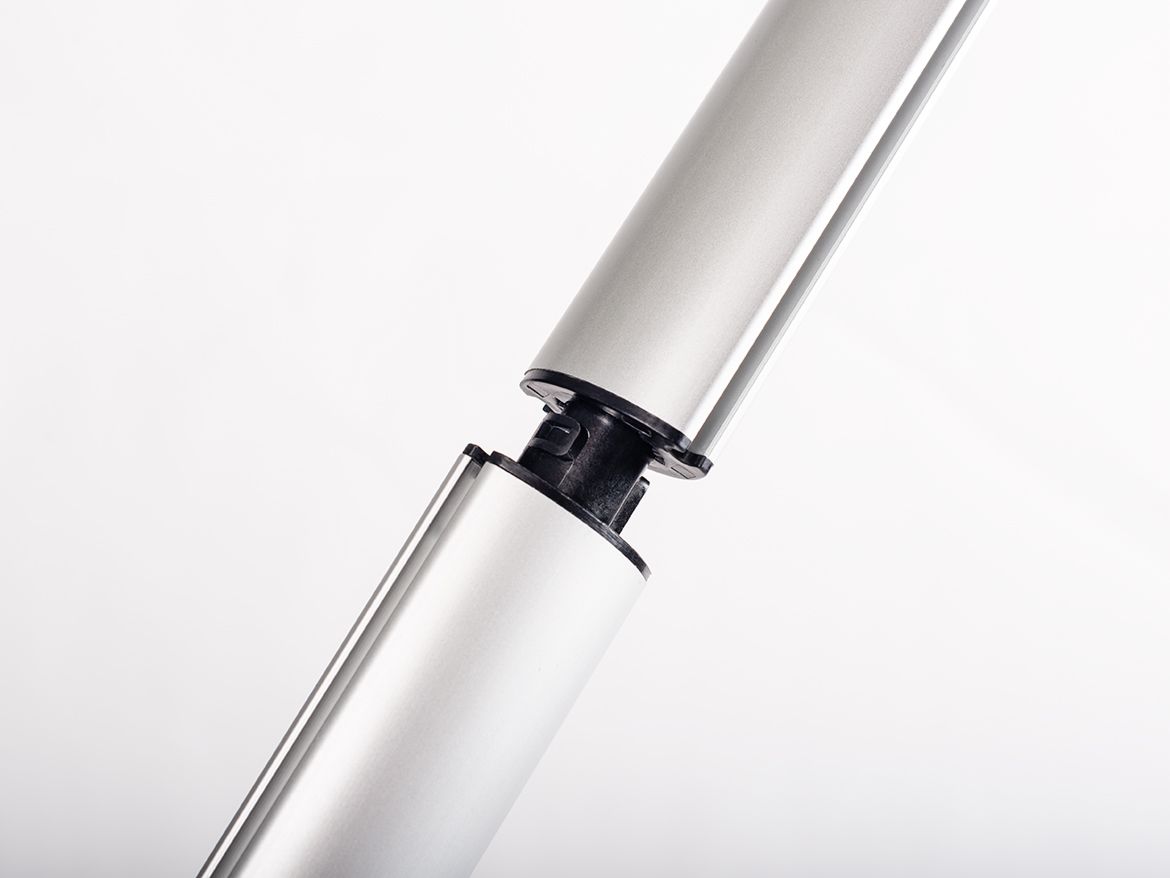 Twist to connect the pole parts
The pole parts connect with a twist. Three pole parts are used for the 86" height and four for the 114" height.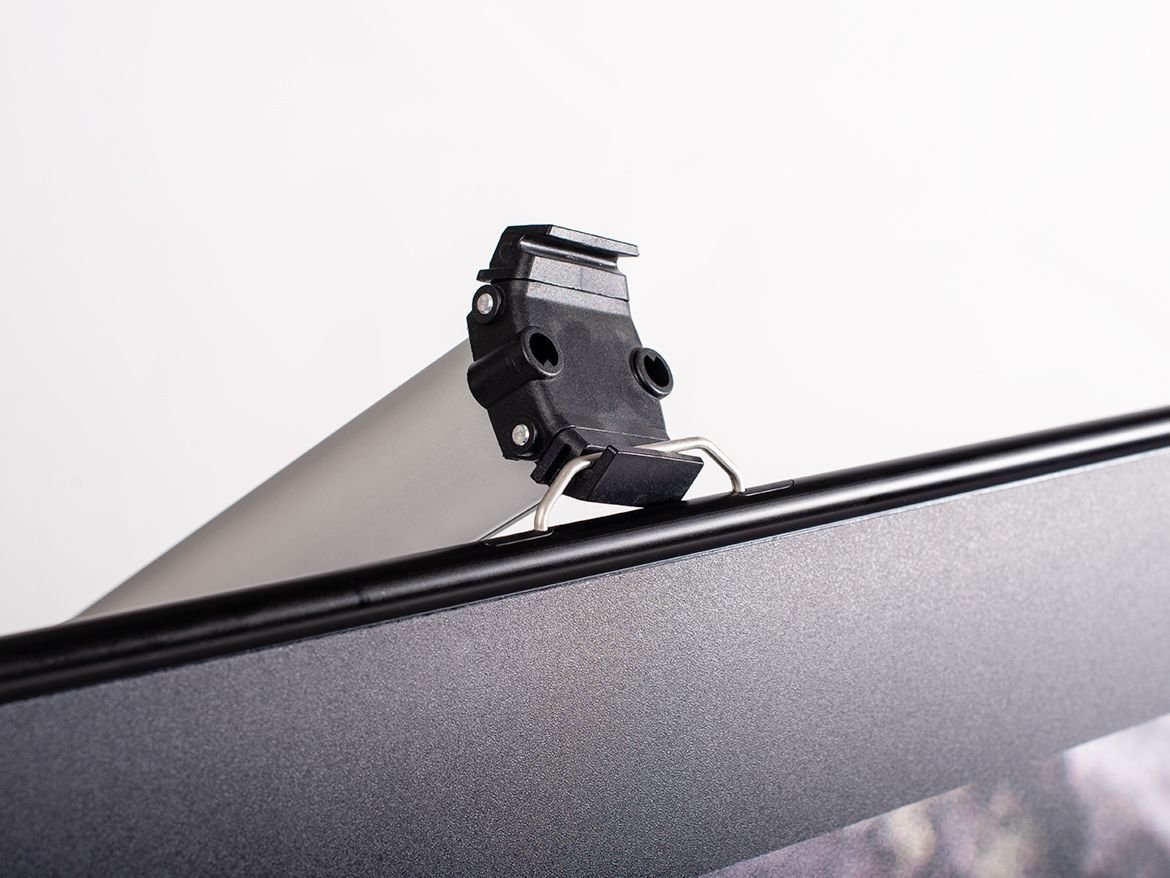 Fastening the graphic - top
Click the graphic to the top of the pole.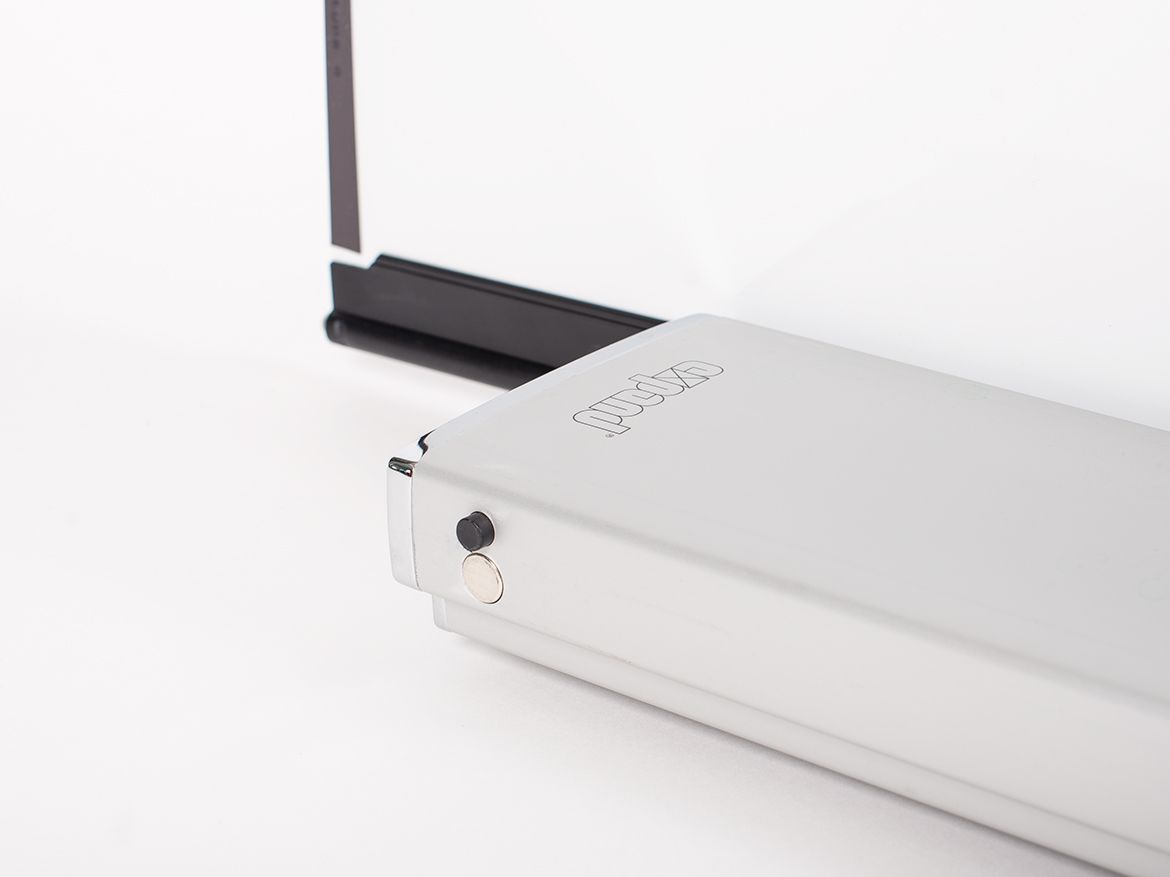 Fastening the graphic - bottom
Click the graphic to the magnet on the base.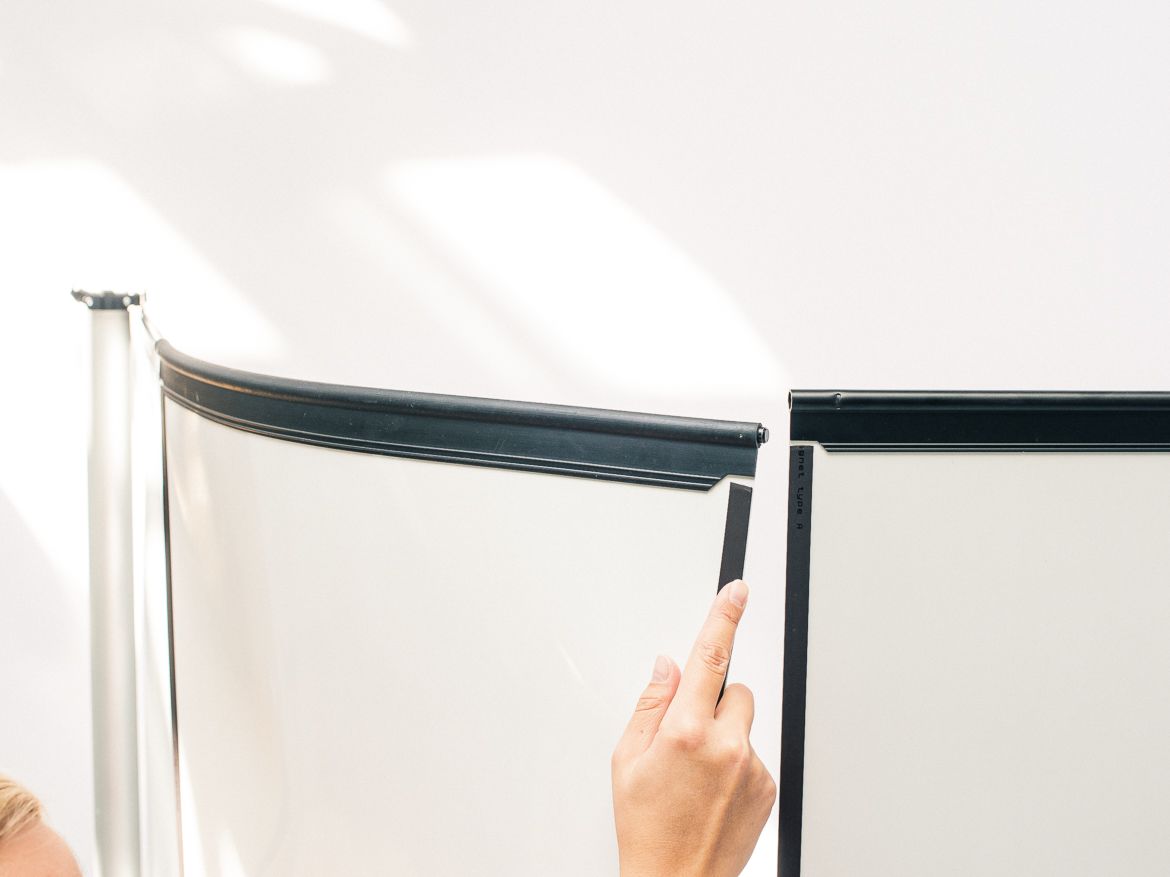 Flexible graphic panel
The flexible graphic panel has a rubber profile, which enables you to create curved and organic shapes for your backwall. They are connected in between the unit graphics with in the top and bottom.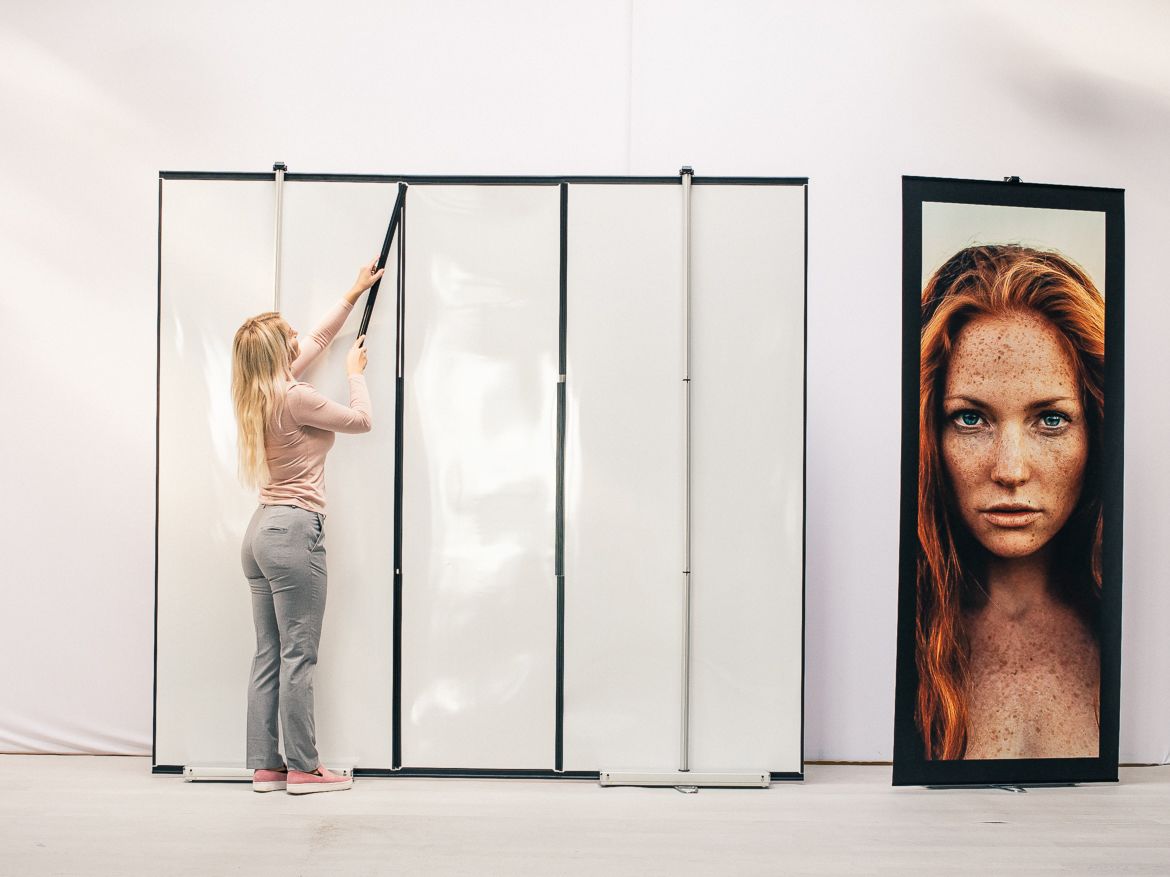 Magnetic strips in the back
Add magnetic strips in the back to connect the graphics to each other.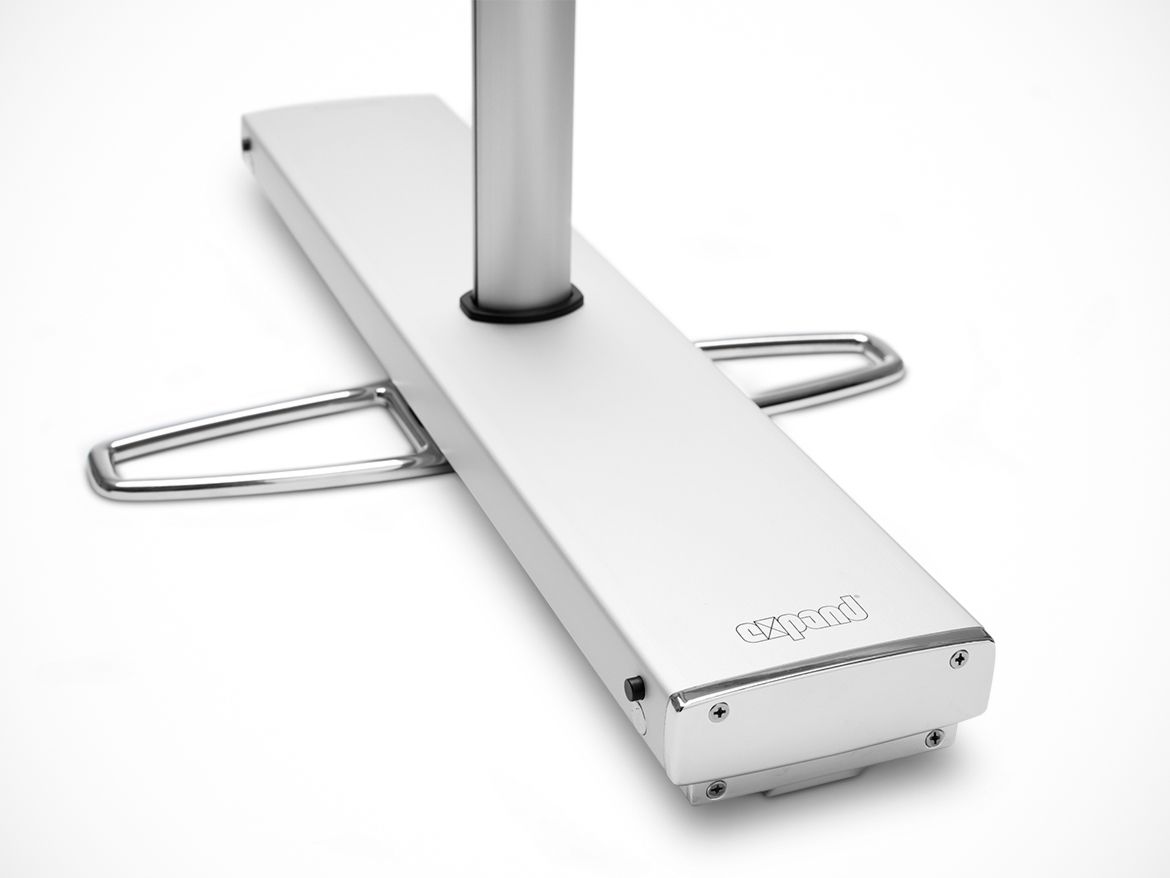 Stabilizing foot
The foldable foot helps keep the product stable.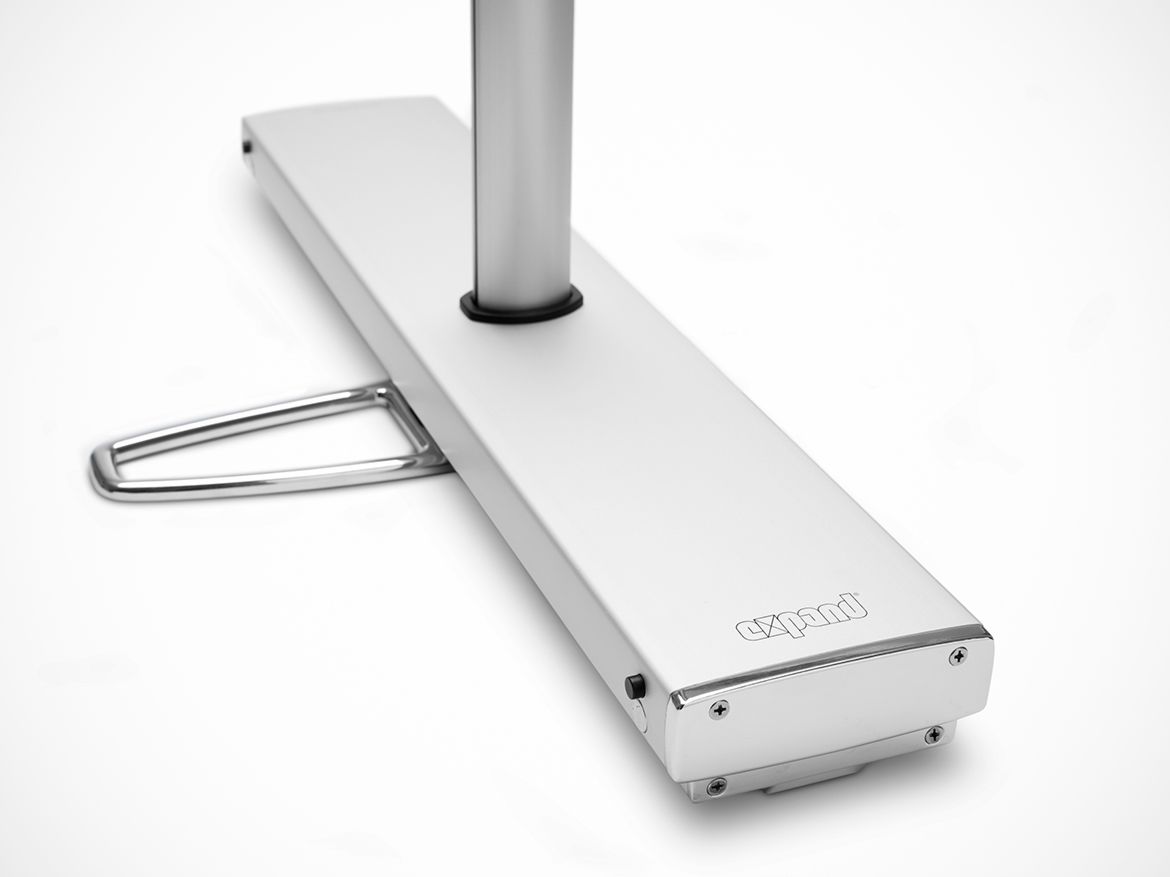 Half foot
Order your product with half feet if you would like to put your backwall up against a wall.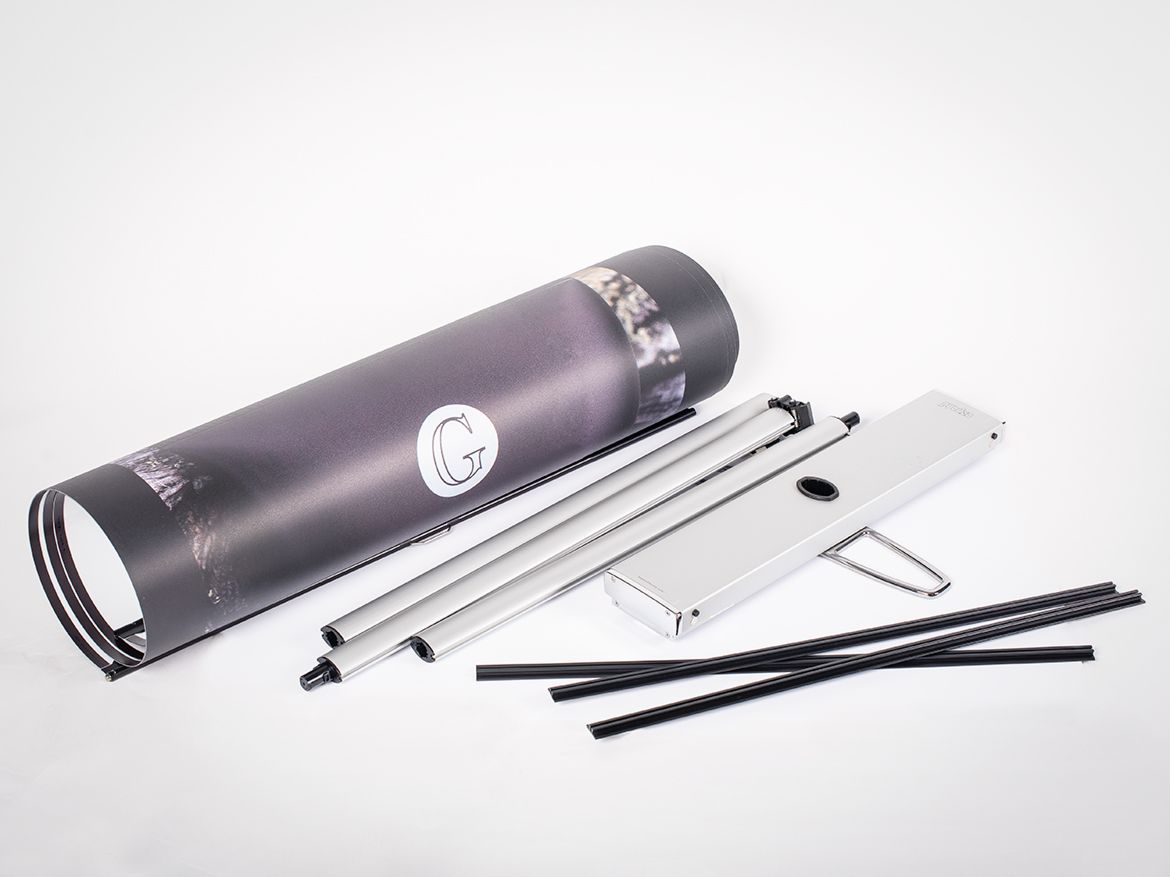 Parts included
Base, pole parts, magnetic strips and graphic.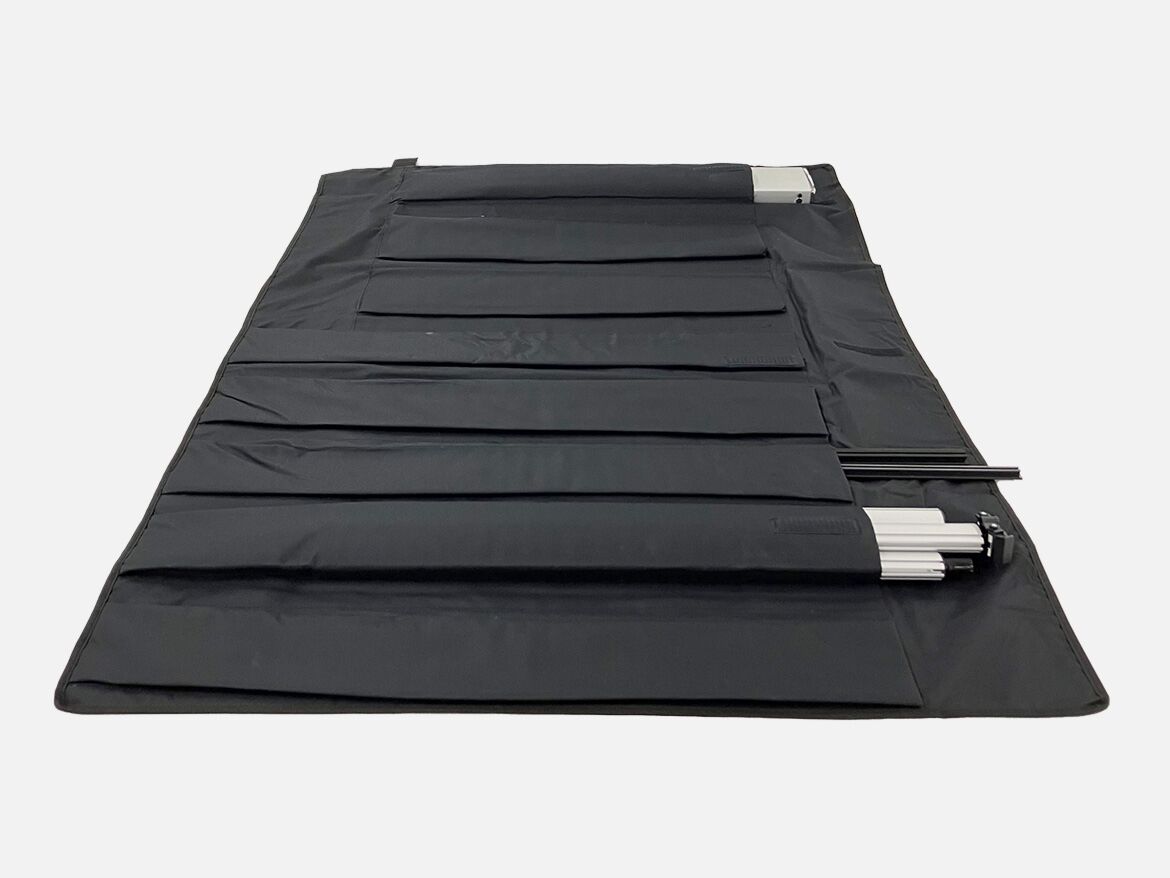 Inner bag
Three units (bases + pole parts) are packed in this inner bag.
Smart transportation on wheels
Expand PodiumCase - our smart multi-functional shipping case on wheels that also turns into a counter, is perfect for this backwall (three units and two linking graphics) The other carrying option is our nylon bag on wheels.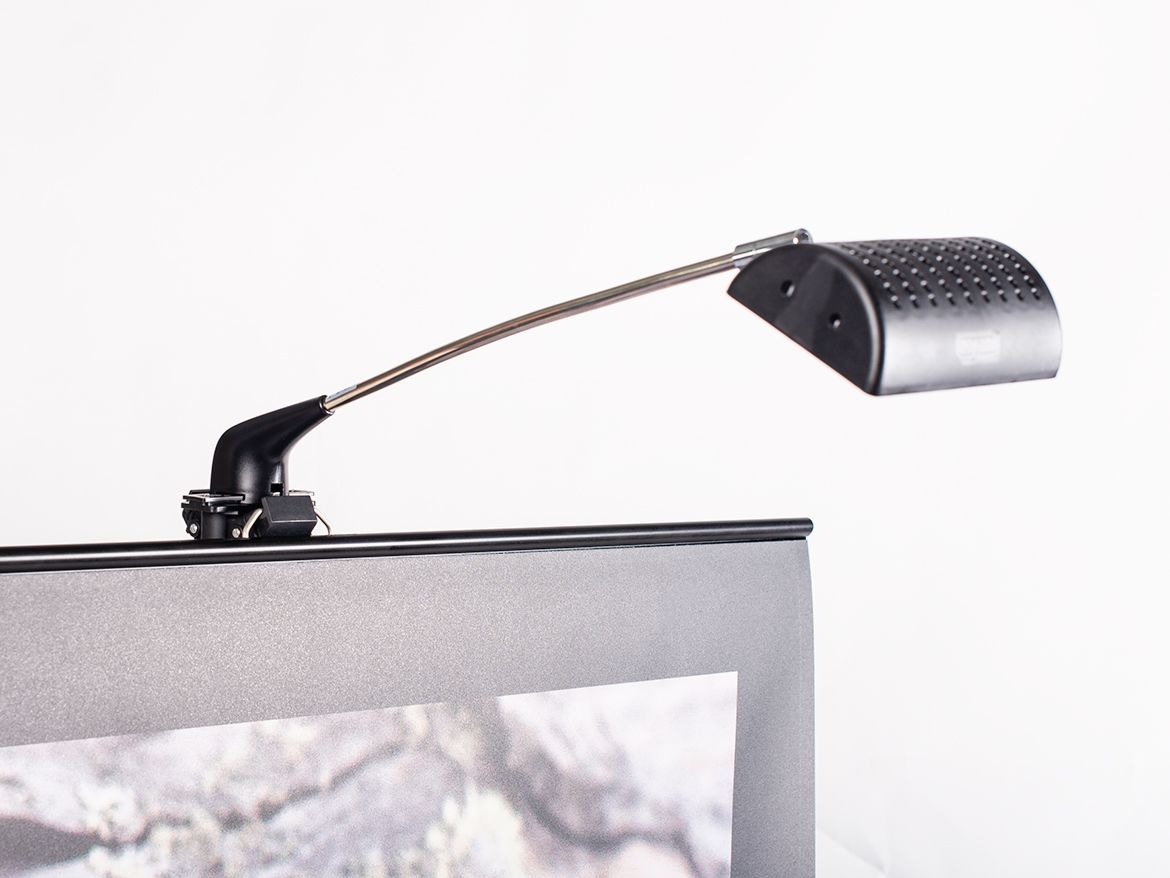 Light up your backwall
Light up your message with our LED spotlight. It is both environmentally friendly and cost effective.
Side panel
Add side panels to create a three-dimensional look.
Small monitor holder
Use our monitor holder to add a screen of up to 8 lbs to your flexible wall. It attaches to the pole through a small cut-out in your graphic panel. The monitor holder supports VESA standard 75 & 100.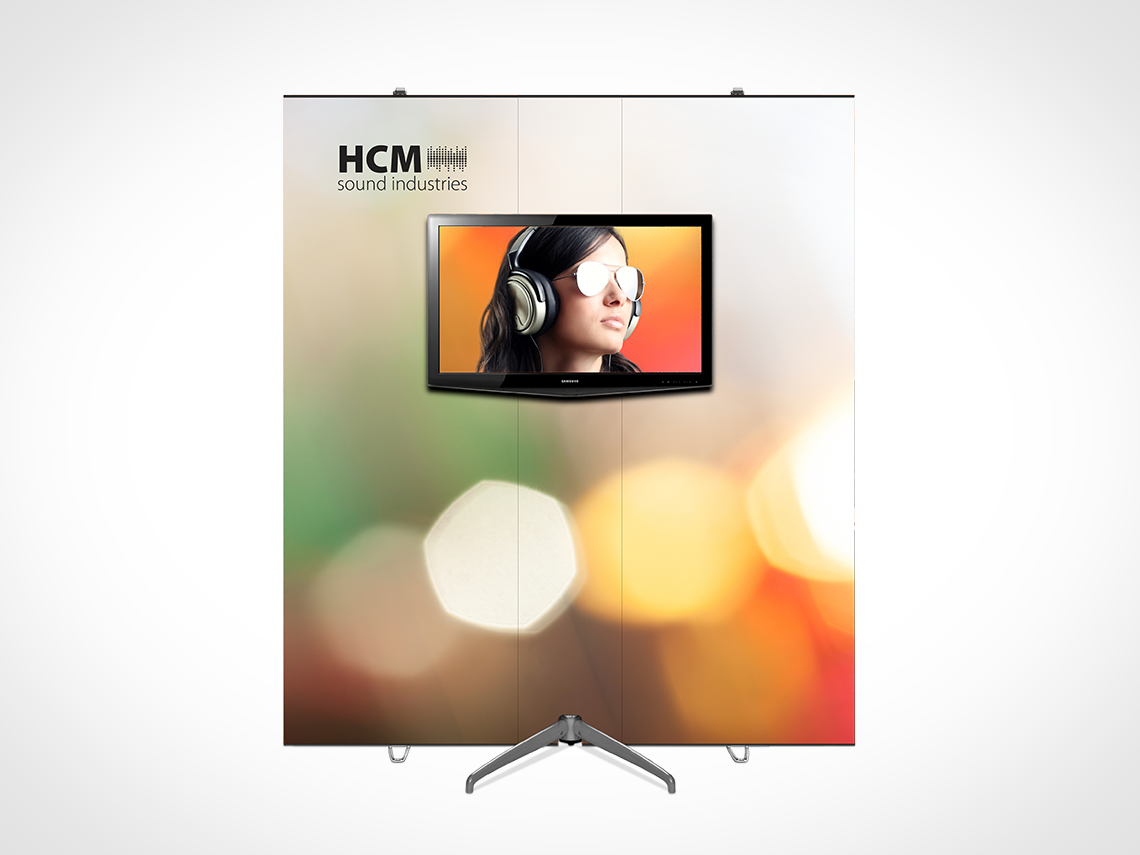 Large integrated monitor holder
Add an Expand MonitorStand XL to integrate a larger screen up to 60 ", max 92 lbs. A cut-out is made in one of your flexible graphic panels.
Facts
Sizes & Weight
Leaflets
Instructions
Artwork templates