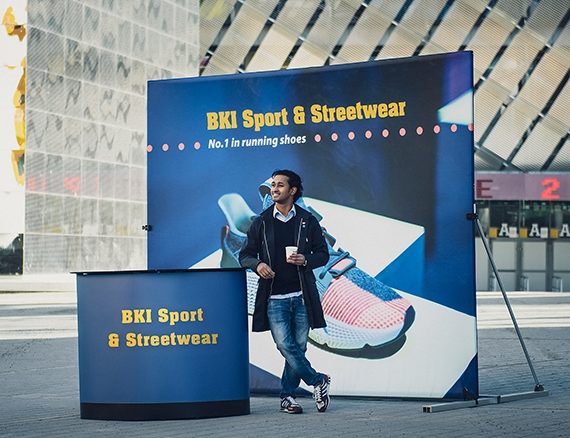 Expand GrandFabric Outdoor
Expand GrandFabric Outdoor
An outdoor back wall for all seasons
A portable backwall for branding and events outside, regardless of the season or weather conditions. It is designed for long-term outdoor use and can be placed on different surfaces such as sand, snow, grass and asphalt as it comes with several support options.
Highlights
Carefully selected materials for long-term outdoor use
Use on different surfaces
Double-sided fabric print
Easy set up - no tools needed
Portable
Set up and secure it, it's easy!
Click the frame parts together
Pull over the pillow case fabric and close the zipper
Fold out the aluminium support profiles on the ground and attach the wall and fasten the straps tightly
Fasten the support poles on the side
Secure the wall, with at least one of the safety support options
Done!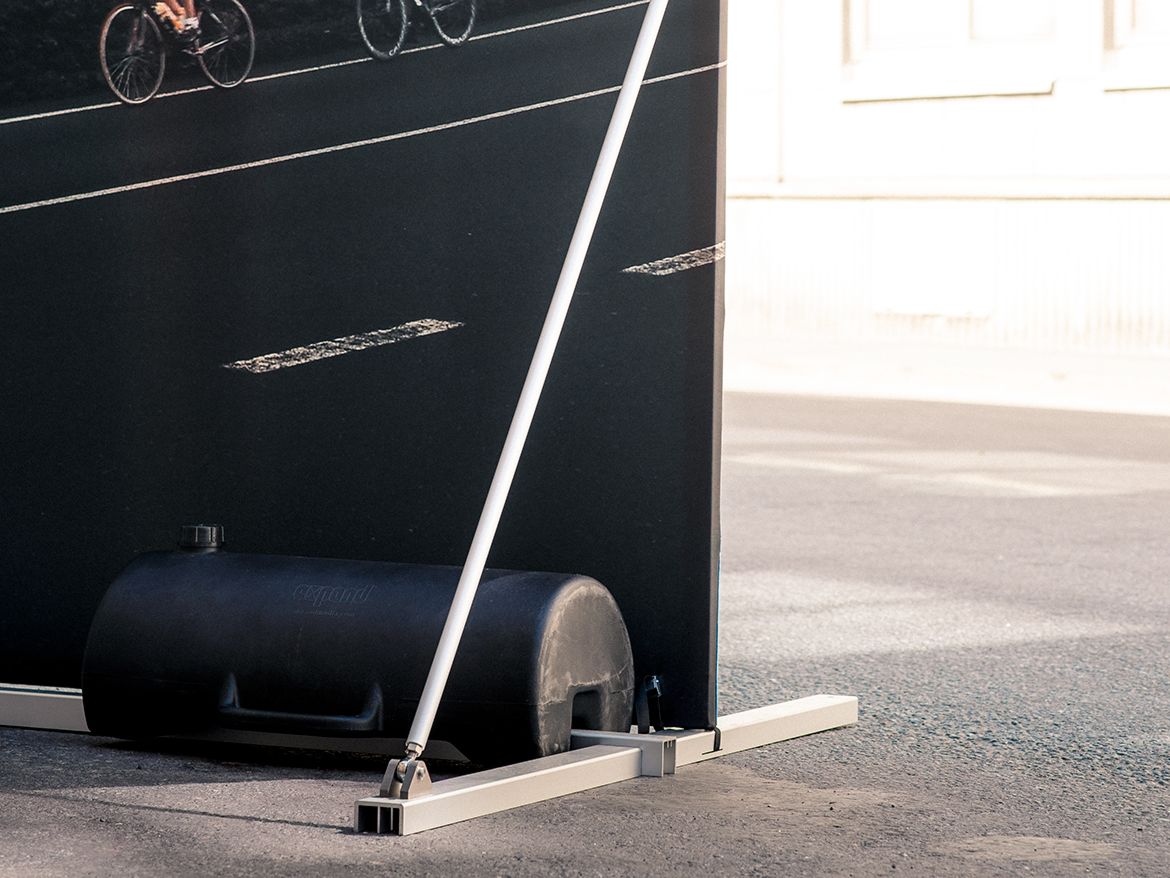 Equipped with support poles for extra stability
For extra stability, your backwall comes with support poles that you attach to the backwall.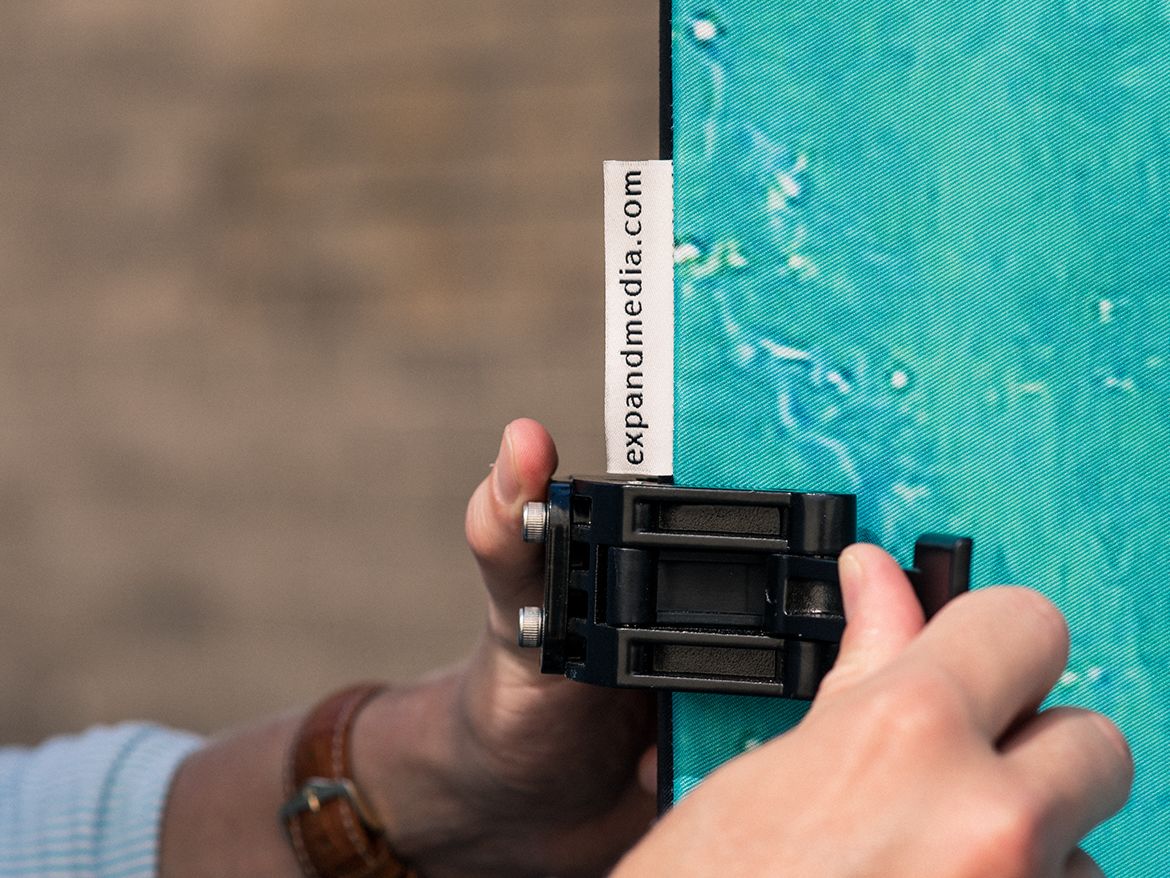 Just click
Make sure to fasten the support poles on both sides for extra stability.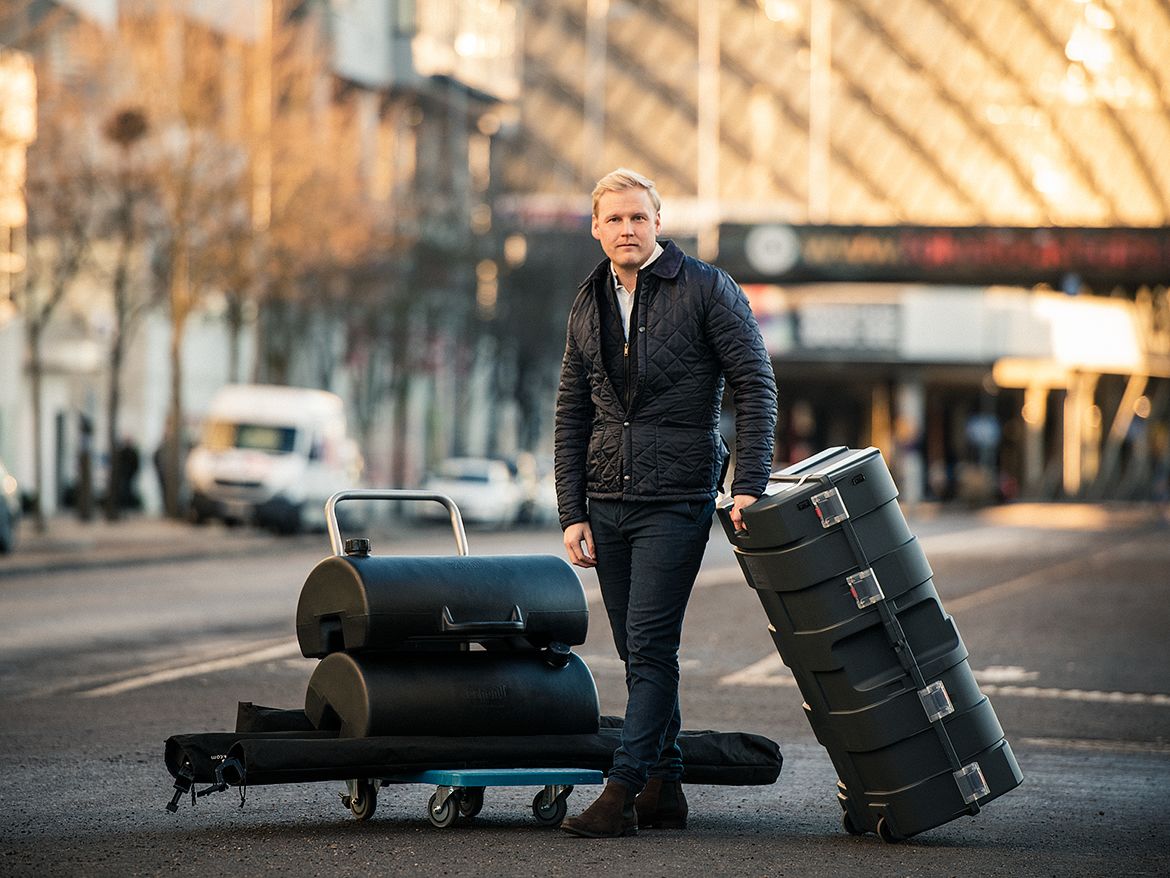 Transport the backwall
The frame parts can be delivered in nylon bags or in a shipping case on wheels that easily turns into a branded counter for outdoor use. (The support feet bags/case and the water tanks are packed separately.)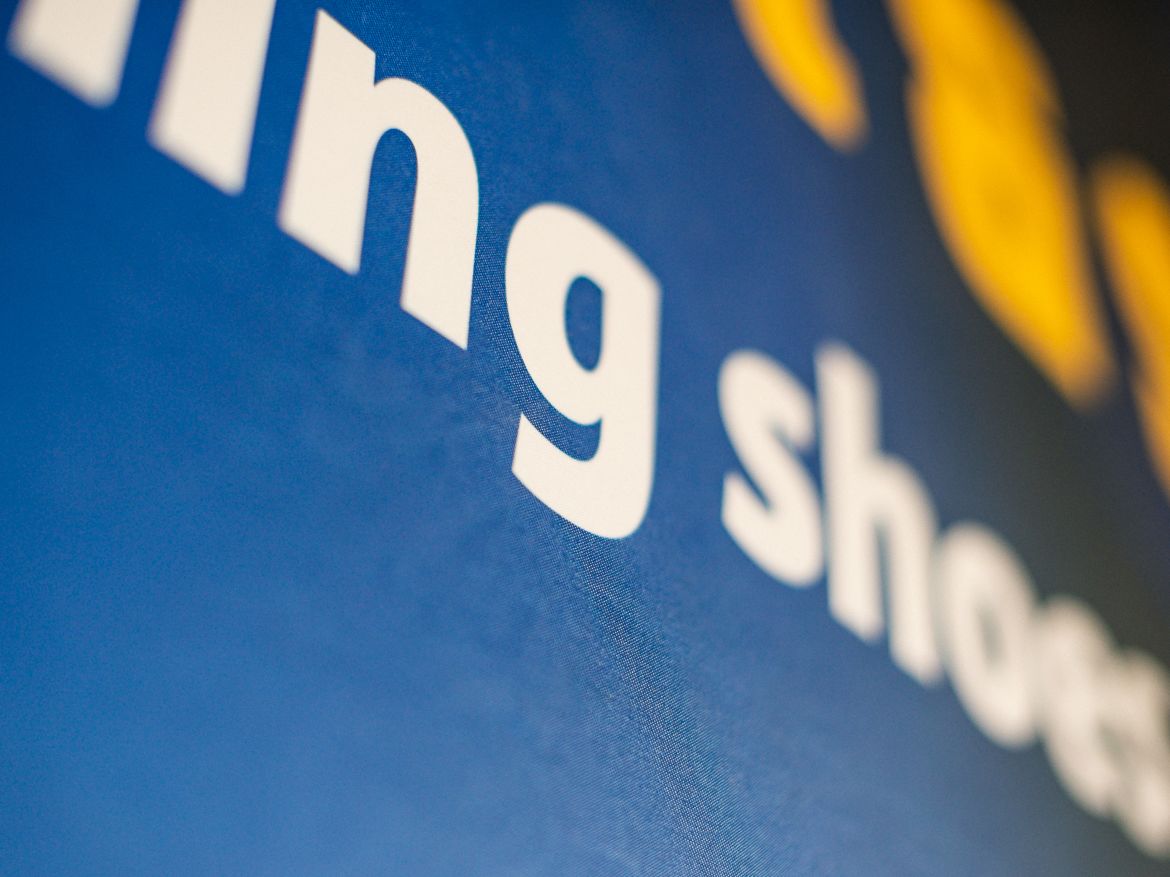 Outdoor fabric print
Your graphic is dye sub printed on a water resistant fabric, suitable for outdoor conditions and with excellent print quality. It has a has a 6 month limited lifetime warranty against fading. Choose between print on both sides or with black back.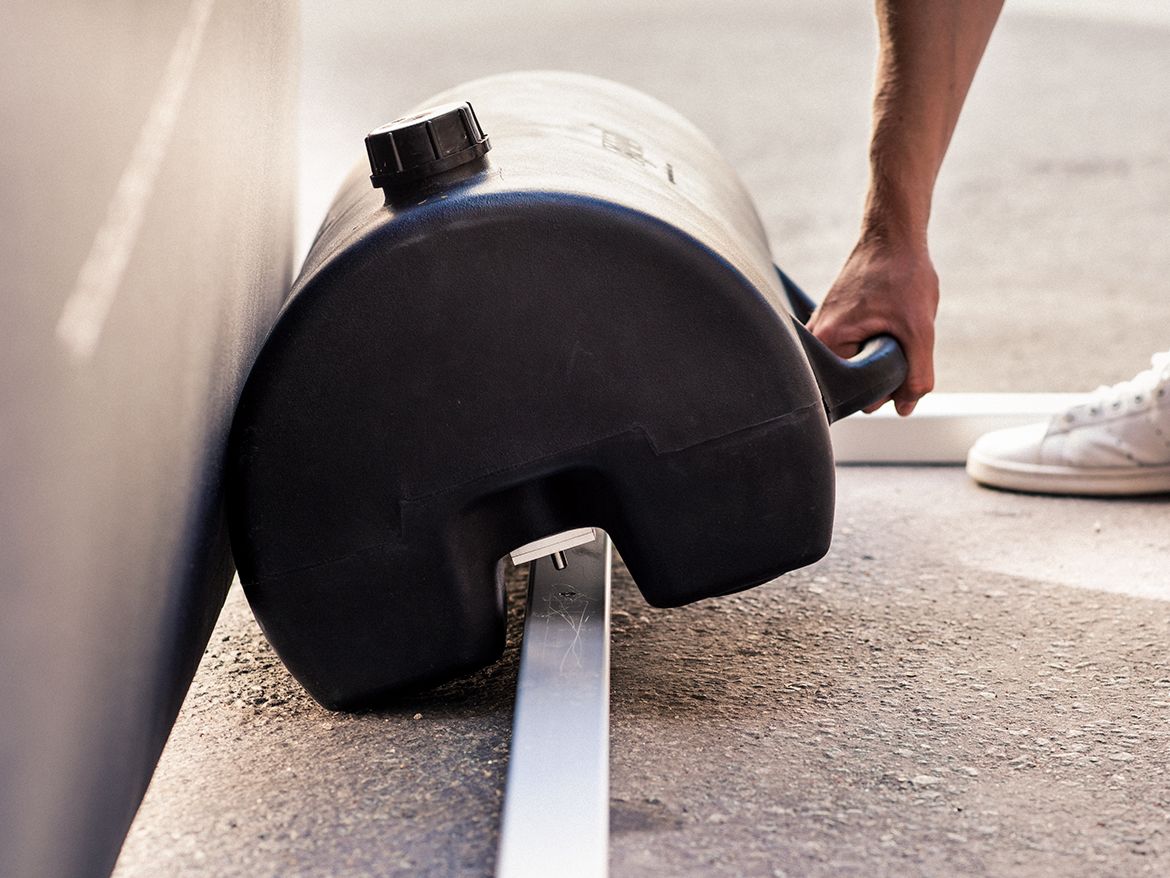 Fill the water tanks once they are in place
Secure the wall to the ground by filling two water tanks with water.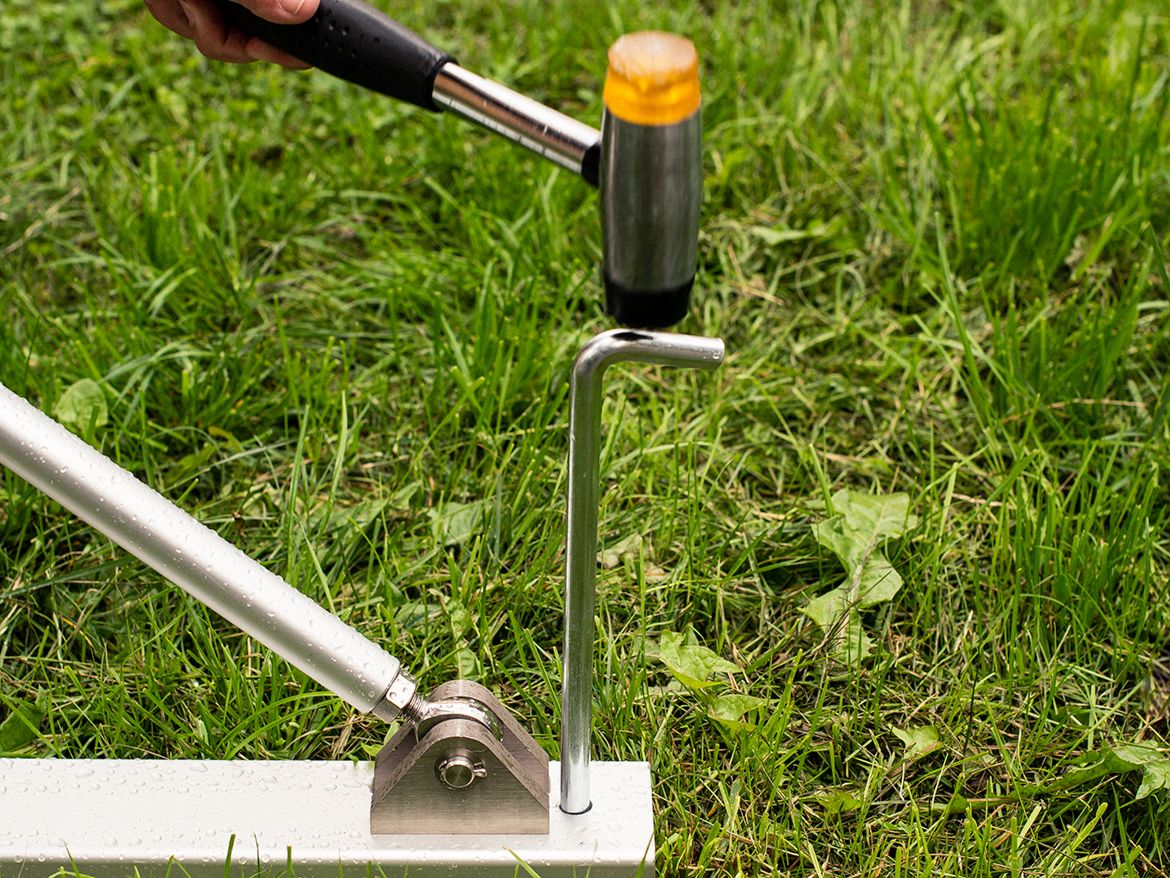 Use the ground pegs
Use ground pegs that you hammer into the ground to secure your wall.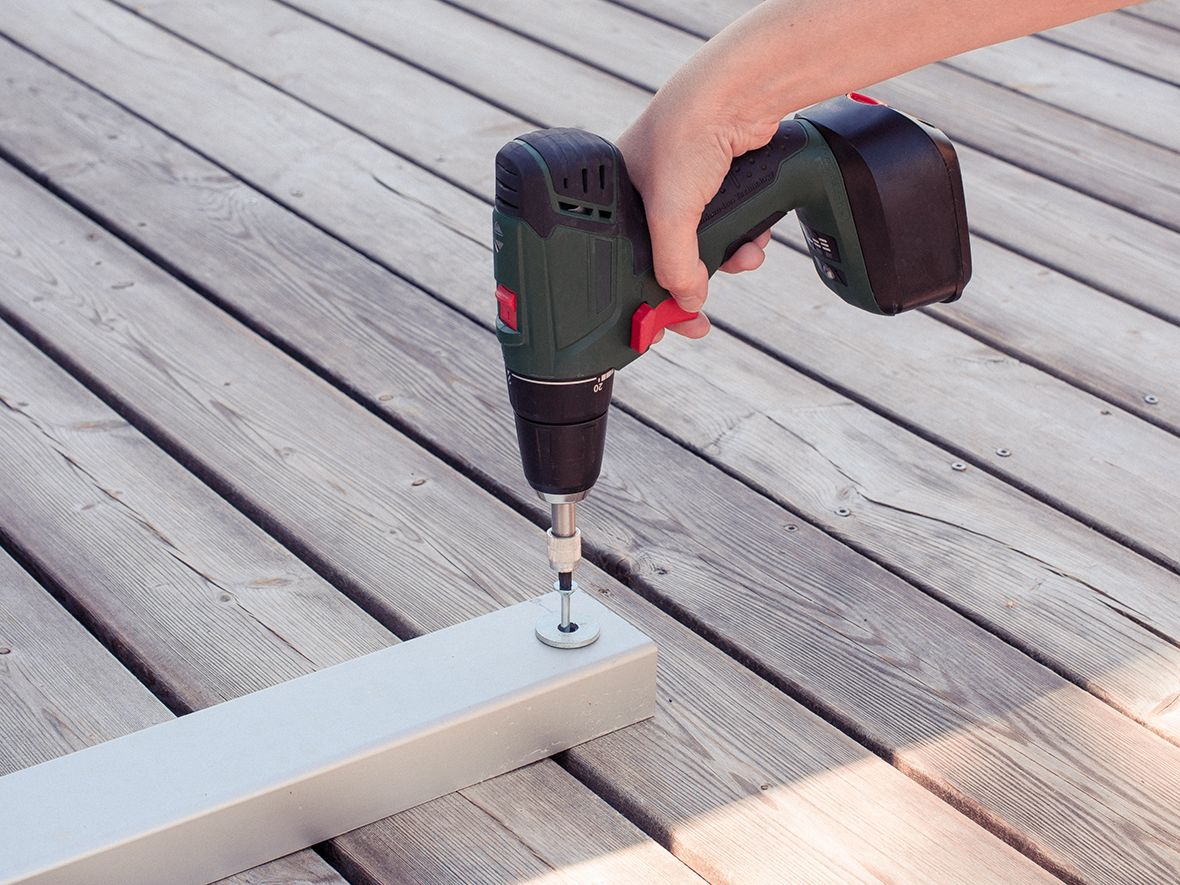 Attach to wooden surfaces
If you place your wall on a wooden surface, use a drill to secure it.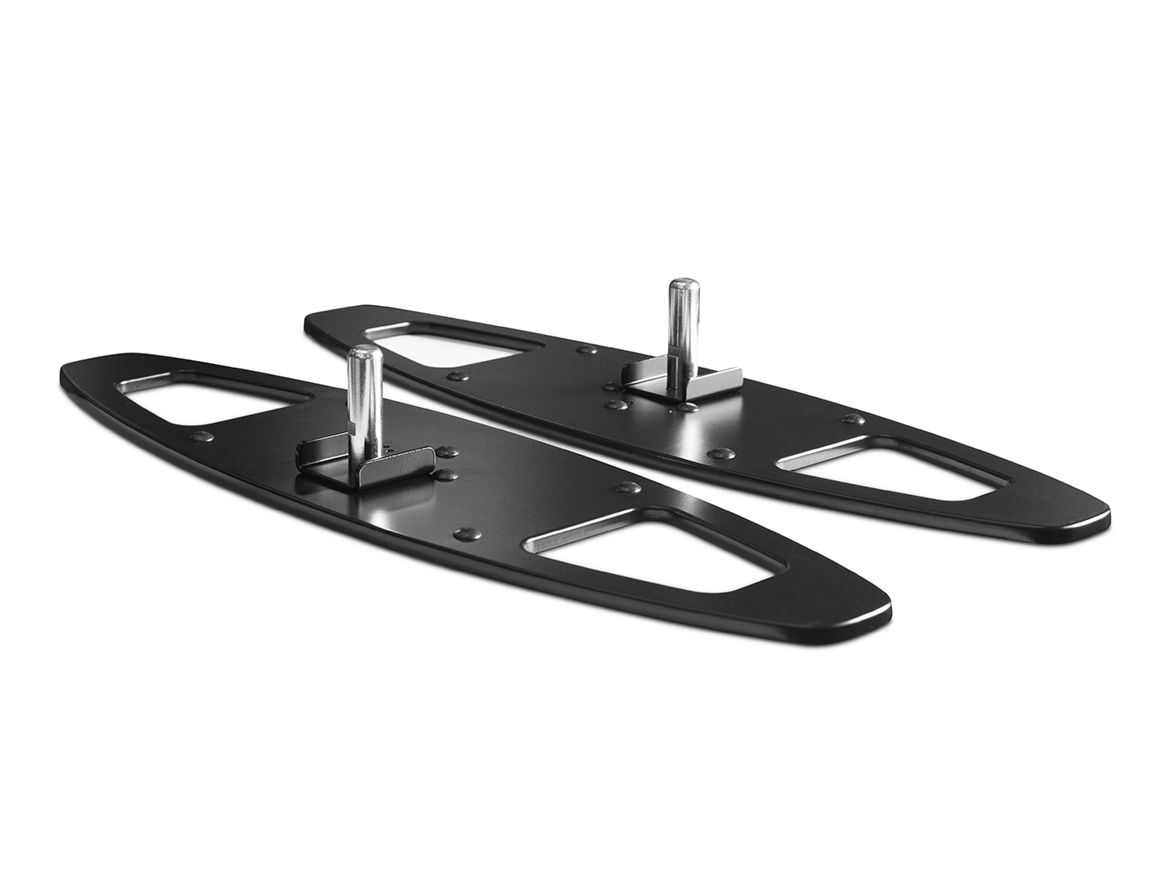 Indoor feet
If you add two indoor feet to your order, you can use your backwall indoors as well.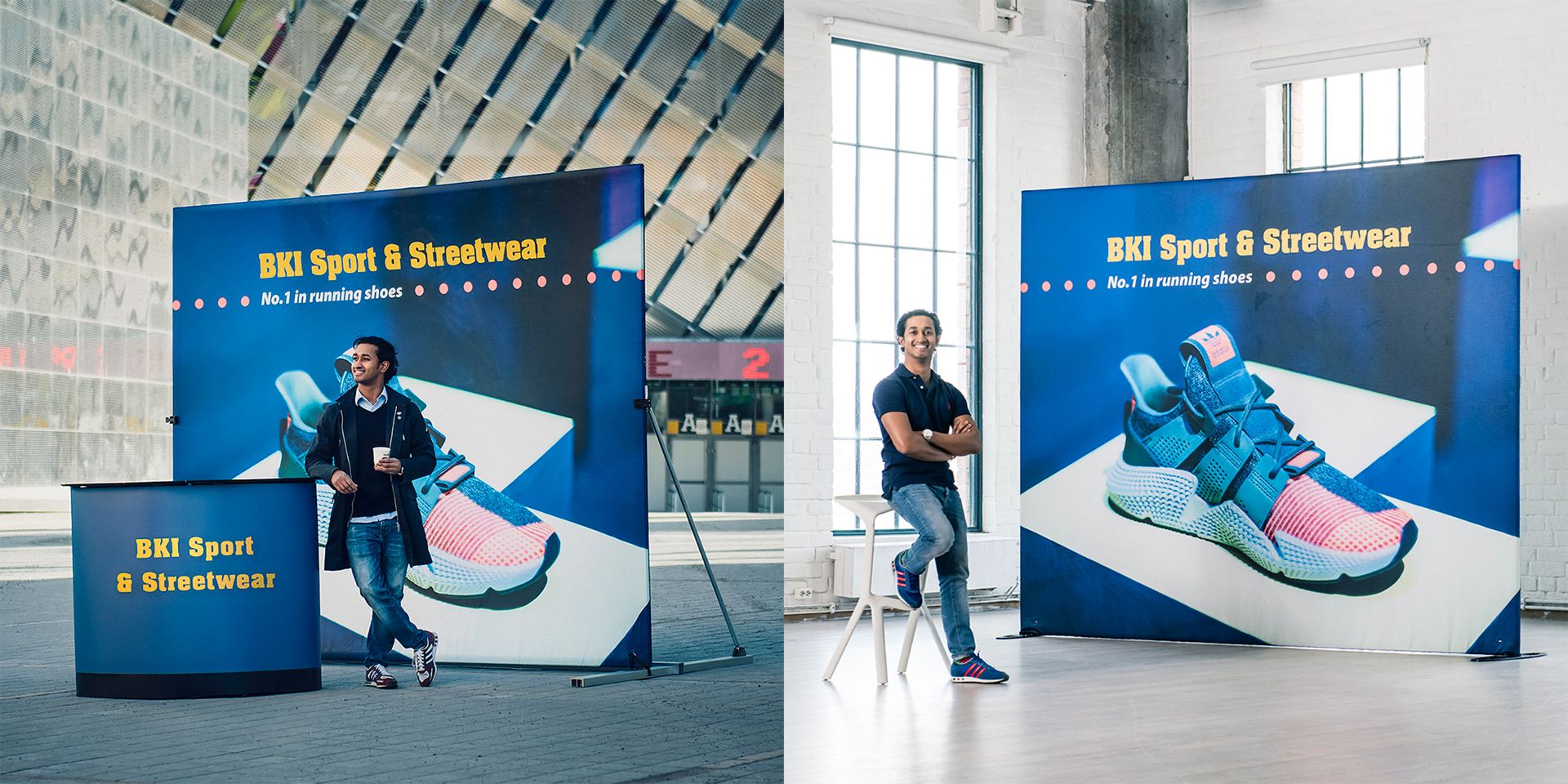 Bring your outdoor backwall indoors
Use and reuse. We have developed the outdoor backwall so that it easy to reuse it indoors. Just remove the base for outdoor use and add two indoor feet.
Facts
Sizes & Weight
All specifications
Size: 91 11/4" x 94 1/2"
Depth: 63"
Frame weight: 23 lbs.
Feet & weight Bar: 44 lbs.
Size: 115 3/4" x 94 1/2"
Depth: 63"
Frame weight: 30 lbs.
Feet & Weight Bar: 47 lbs
Maximum wind speed
Can withstand a max windspeed of 20 mph (with two full water tanks when firmly attached to ground)
Leaflets
Instructions
Artwork templates