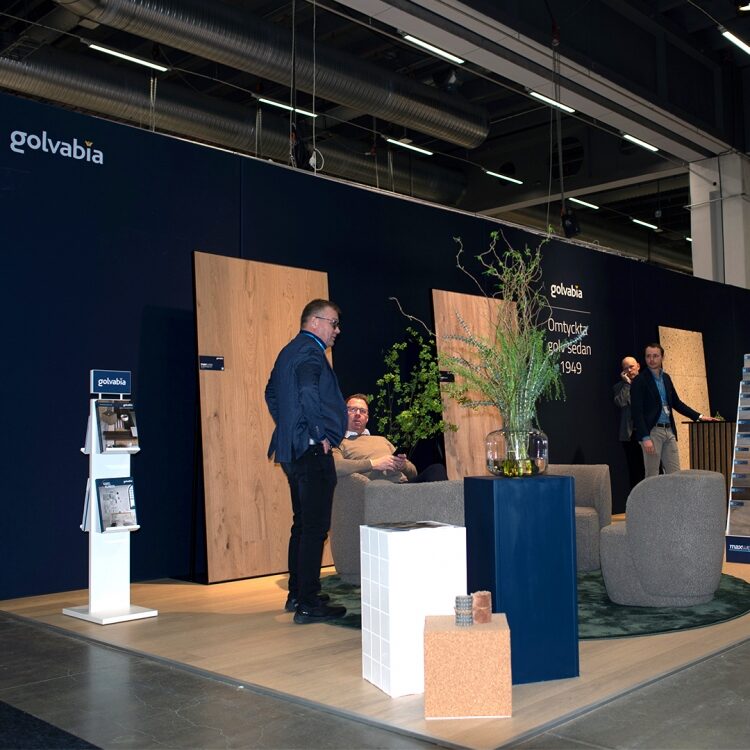 Resizable stand with a bilingual and "less is more" concept for Golvabia
Resizable stand with a bilingual and "less is more" concept for Golvabia
Golvabia, one of Sweden's leading flooring manufacturers, had previously used an older stand system that required special packaging and that was very bulky to transport and store in between exhibitions. In addition, it took a long time to set up. They were now looking for a high quality system that matched their brand and that was easy to set up.
Flexibility in size was also a crucial aspect as they are doing both larger exhibitions and smaller events during a year. The Expand GrandFabric system matched their list of requirements.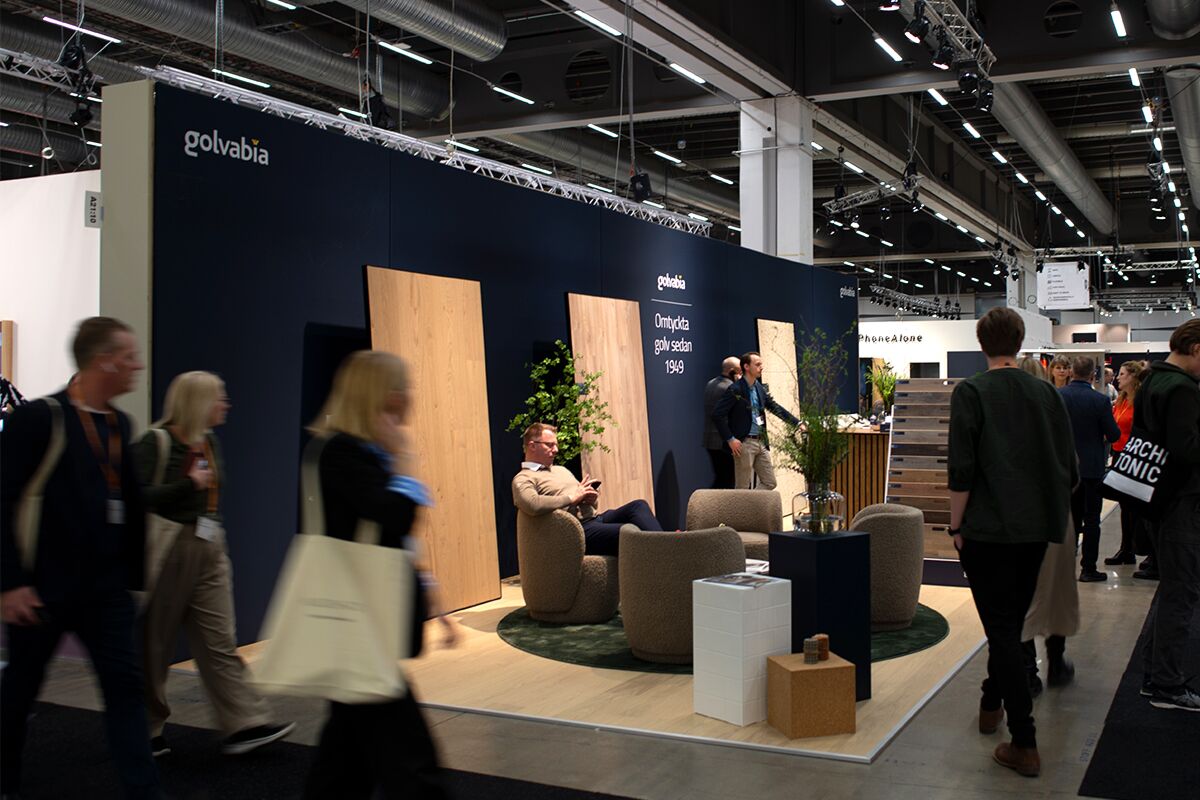 13 m long backwall at Stockholm Furniture Fair
During Stockholm Furniture Fair they had a 13x4 m space where they created a 13 meter long backwall with the height 3.18 m (using 3 walls with 3 m width and 2 walls with 2 m width).

Next time they could use the same walls to create a stand shaped as an L or a U or something else.
Bilingual print with a "less is more" concept
Giving the products the prominent role, Golvabia chose a less is more approach to the design of their graphics, with their dark blue background colour with logos on some of the walls. One of the walls have a short pay-off – in Swedish on one side, in English on the other, to facilitate for both domestic exhibitions and those abroad.

"This concept makes the graphics last for a long time and works for all our events. If we want to add a photo print on one or some of the walls, we will just order additional graphics," Pontus Davidsson, Marketing Director at Golvabia says.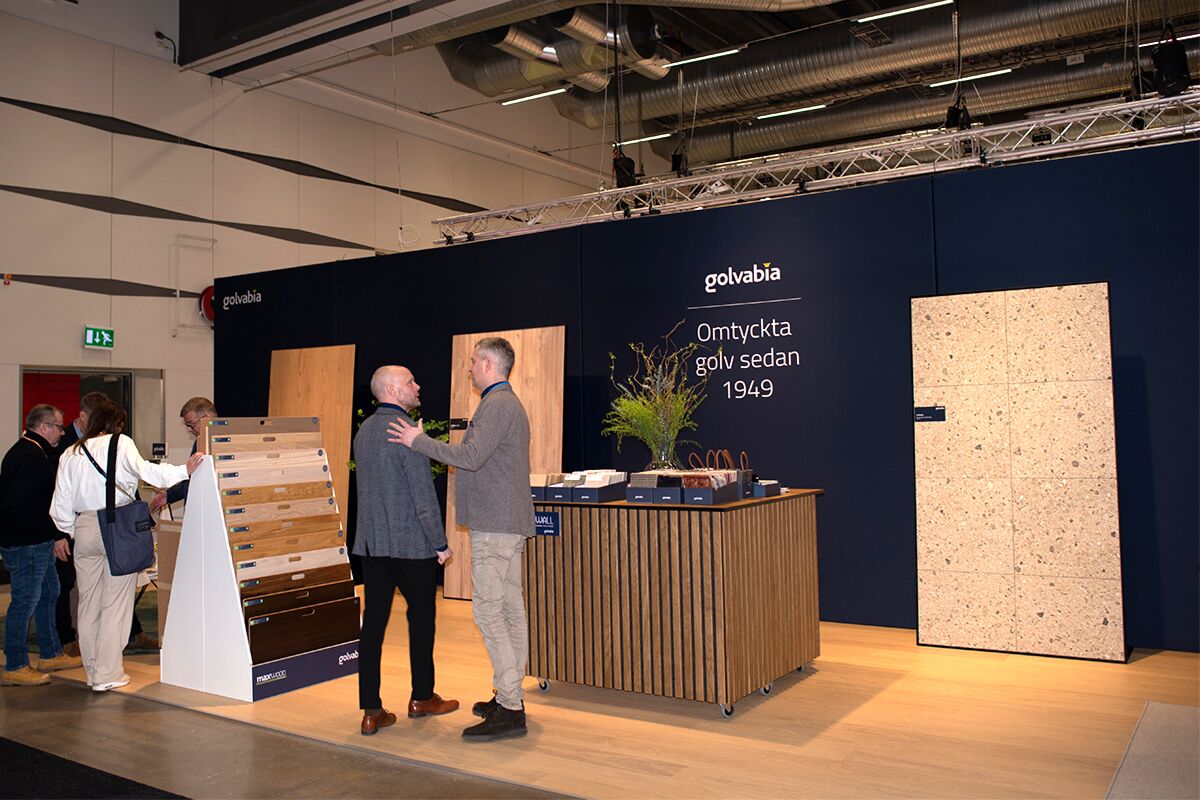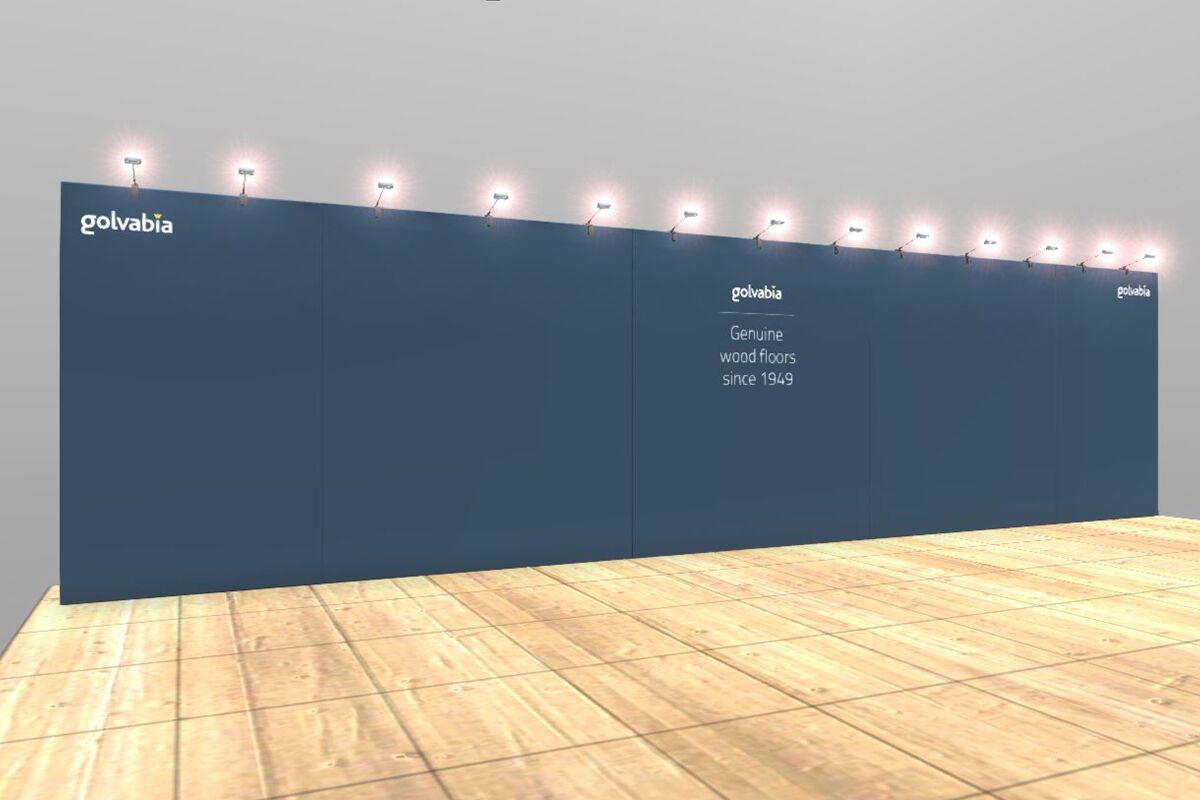 3D rendering of the English version
3D renderings were created by Expand in the process of the design creation. This shows the back of the configuration used at Stockholm Furniture Fair, with the English text.
3D rendering of a smaller configuration
The Expand GrandFabric walls that Golvabia has invested in, can be used in many different ways. This shows an example of a smaller L shaped stand using some of the walls.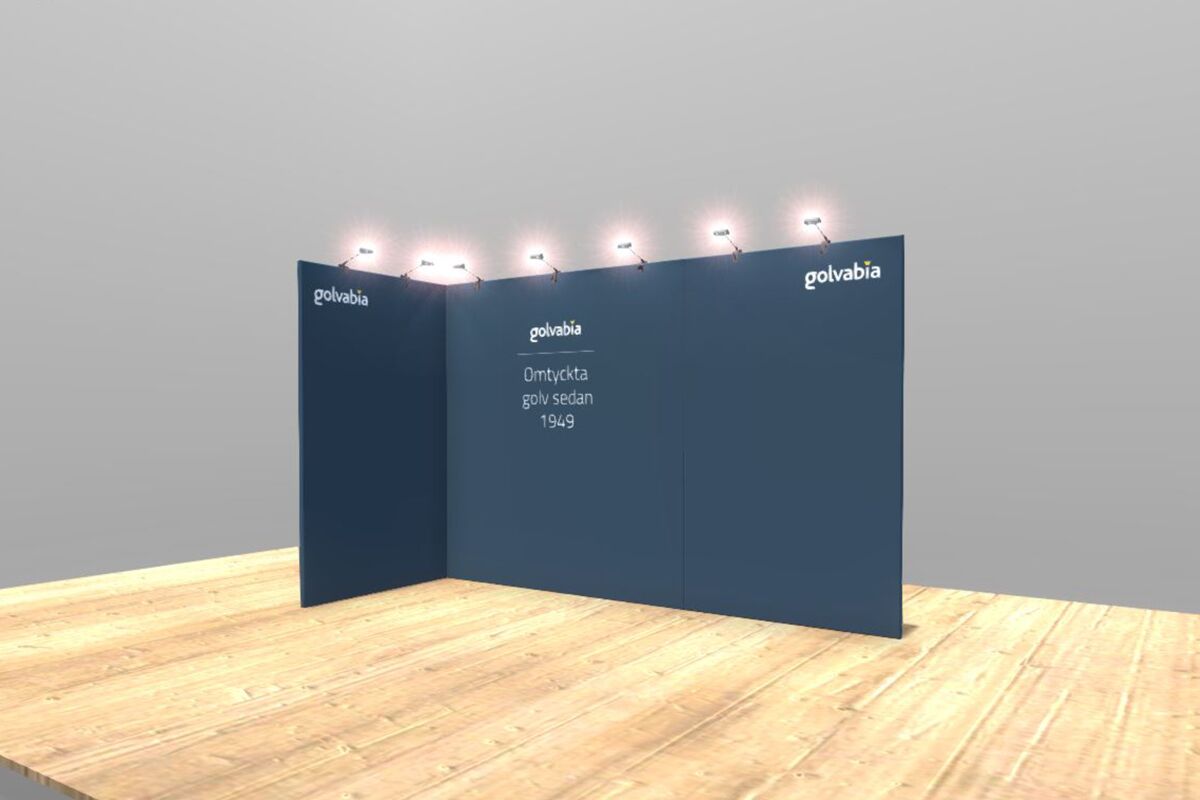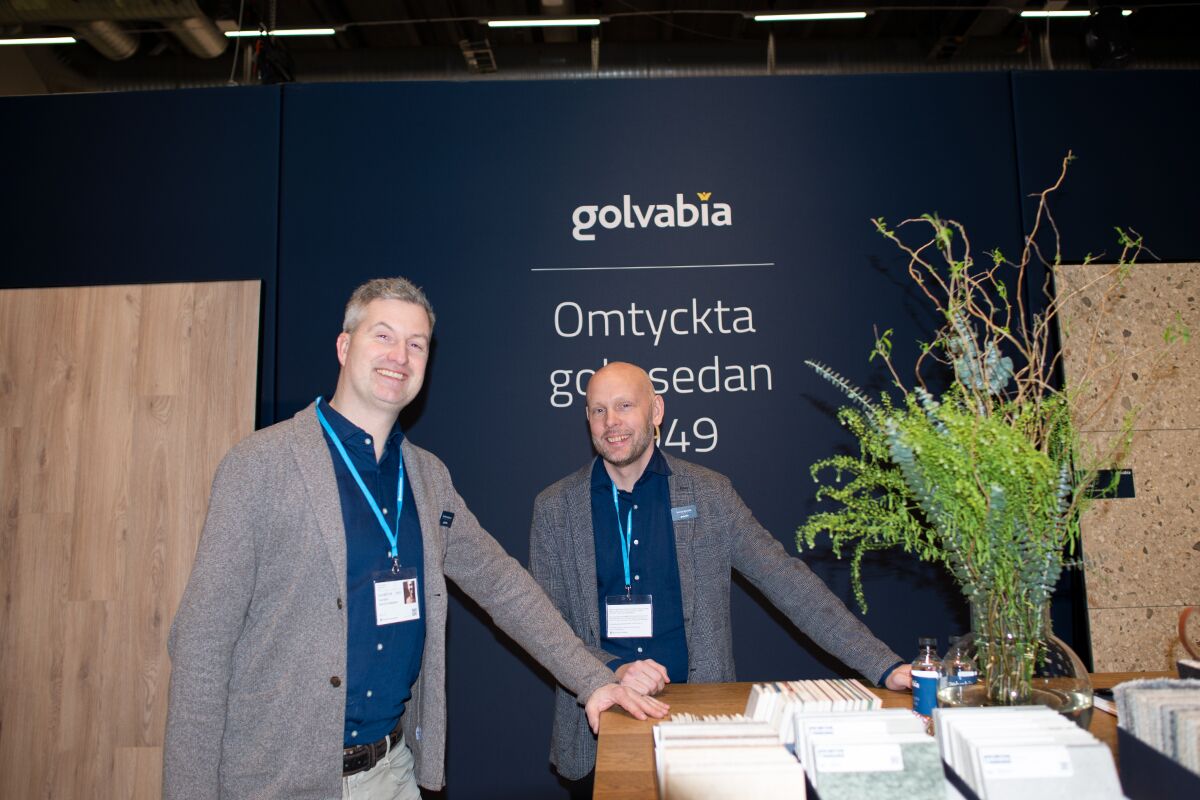 "We are very satisfied with the choice of the Expand GrandFabric system. It is very easy to set up, yet communicates a sense of high quality. We also really appreciate how it is packed and does not take up much space when we store it in between our events. The fact that we can vary it in size is also a major advantage, which makes it both cost-effective and sustainable," says Pontus Davidsson, Marketing Director at Golvabia.