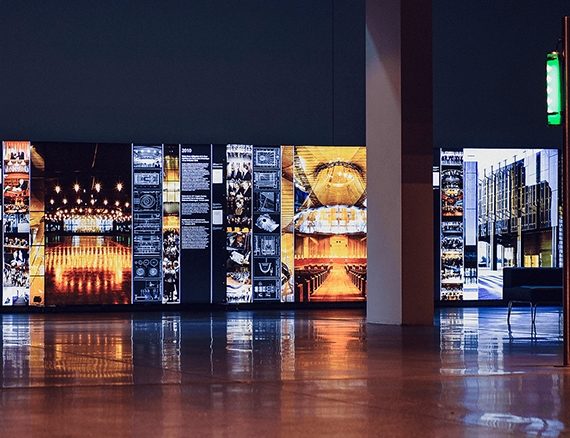 A long backlit wall for the European Court of Justice
A long backlit wall for the European Court of Justice
For the 10-year anniversary, the European Court of Justice in Luxembourg created a temporary exhibition using a 43-meter-long light wall. It was planned and executed together with Dominique Perrault Architecture, which also has been responsible for the new look of the institution.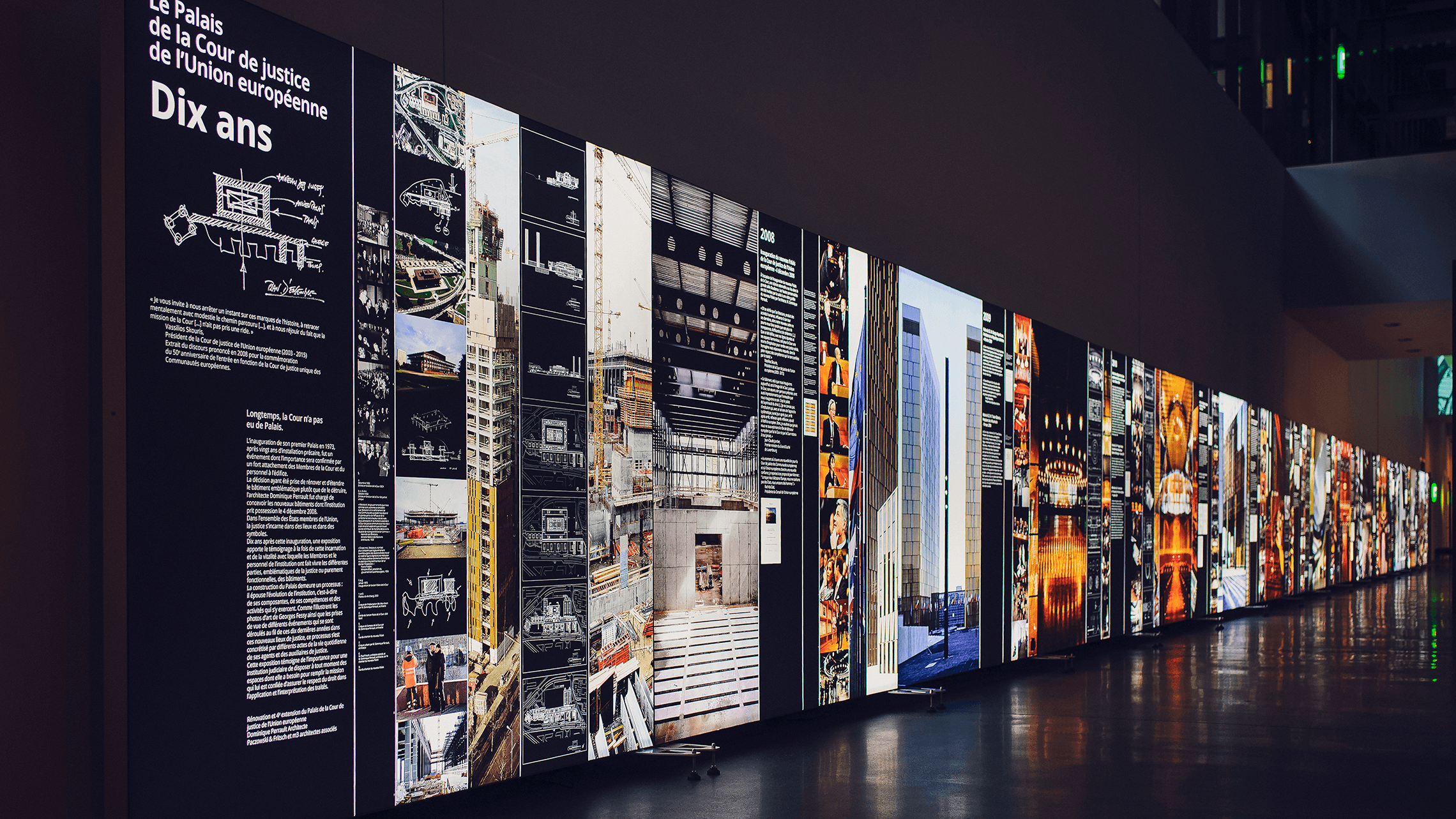 16 light boxes in a row
This extraordinarily long backlit wall was created with 16 light boxes, connected to each other. On the stretch fabric, a timeline was printed to show a ten-year period, describing significant events regarding important buildings as well as the new infrastructure of the court.
An exhibition in the entrance
The entire backlit message was placed in the entrance during a two-month long exhibition that covered important engagements in which the institution collaborated.
Reusable in many different ways
When the exhibition ended, the backlit wall was taken down to be used as individual light boxes as well as larger backlit walls in new configurations with completely new print.