Vital communication regarding the new Corona virus
Vital communication regarding the new Corona virus
Do you need to communicate vital information about the COVID-19 virus? Below you will find a few suggestions for products, suitable for this purpose, that we can produce and deliver quickly.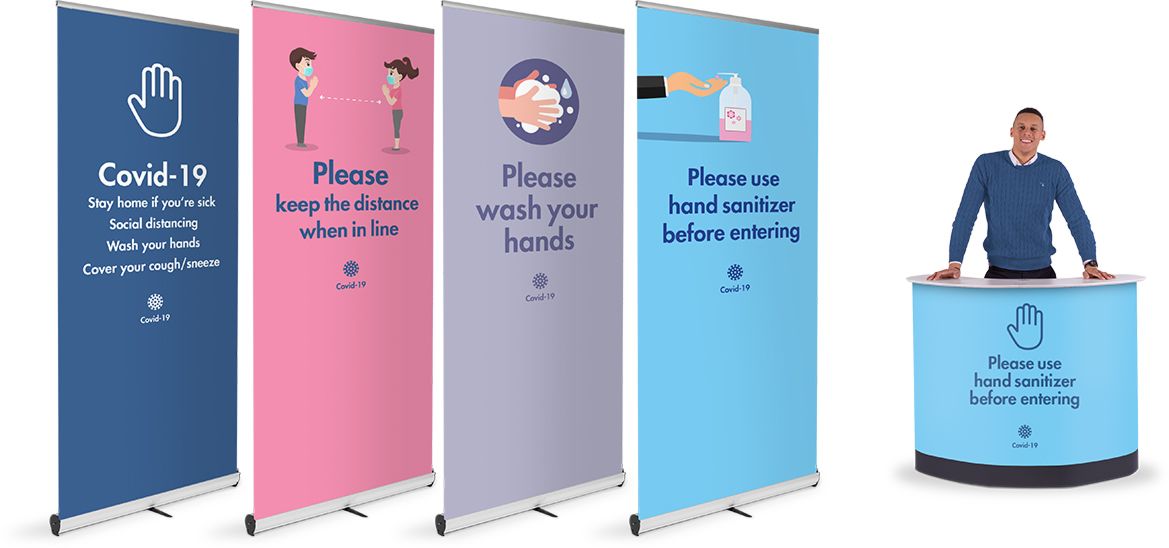 See our products suitable for vital messages.
Expand XStand
A lightweight non-retractable display with a plain design. Cost-efficient and suitable for larger volumes. Easy to update with new print.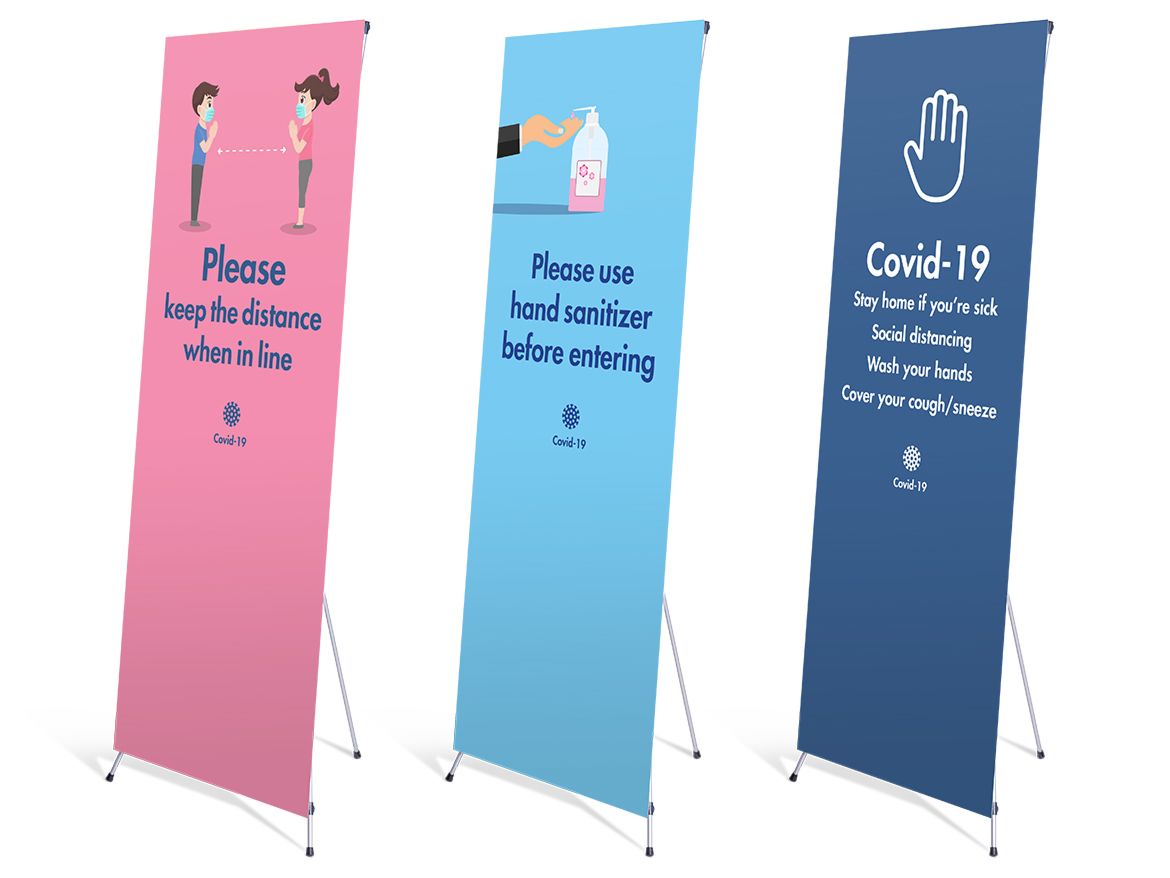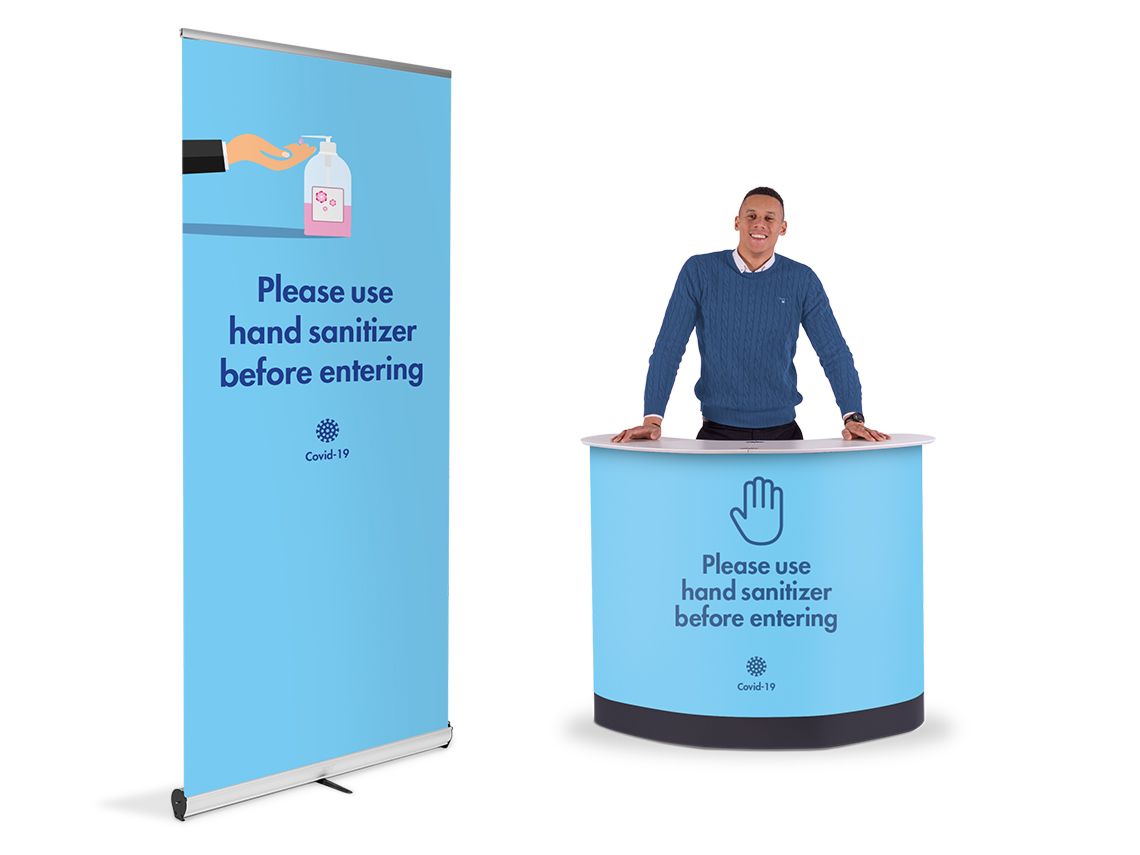 Expand PodiumCase - a shipping case and a counter
A counter that turns into a shipping case on wheels. Store all your materials in this counter and just update the graphic when you have a new message.
Expand PromoRollup
A retractable banner stand suitable for larger volumes to display your message in many locations. The print is easy to update when you want or need to communicate a new message later on.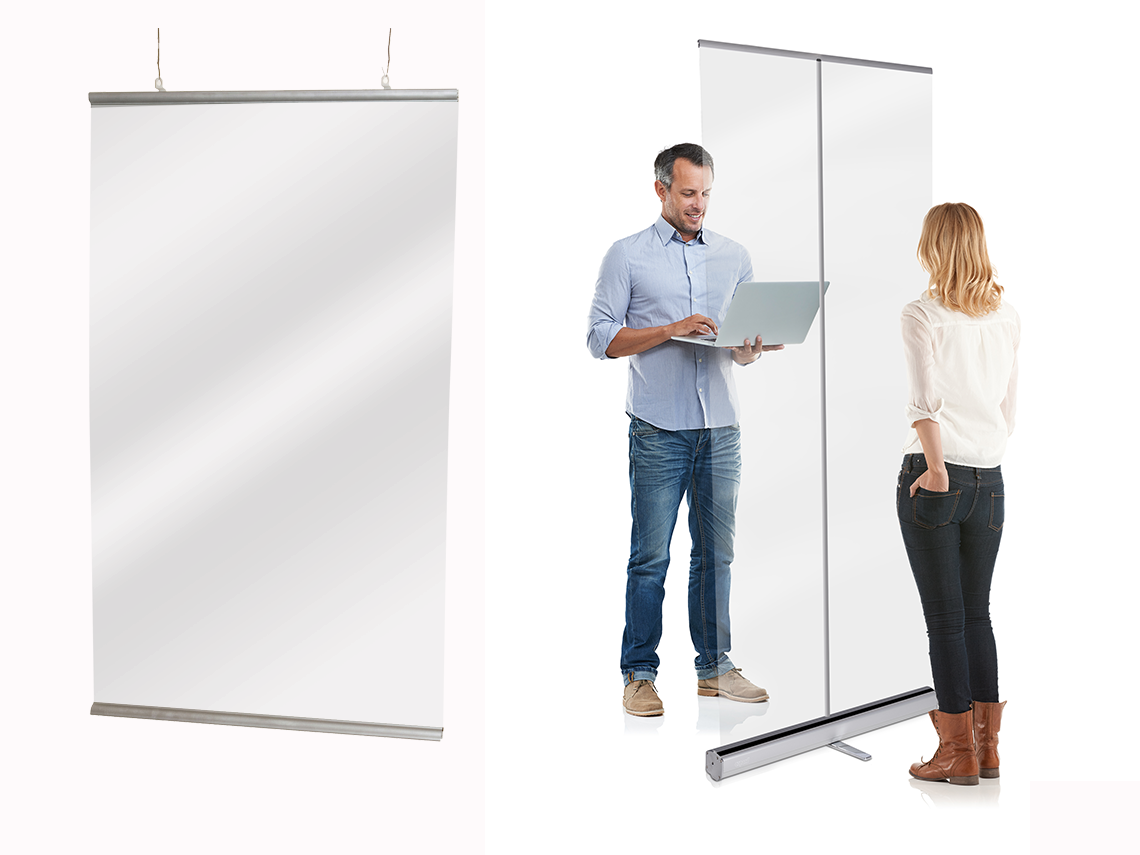 Protective Screens
In the spirit of getting creative and utilizing our hardware most effectively during this time, a clear polyester film can be used on our retractables, banner stands, and hanging banners to provide a quick temporary sneeze-guard protector. You simply mount the film into the clamp profiles like you would any other graphic. You can cut custom slots into the material to pass objects through, and when it's time to update your graphic, simply switch out a new image for the film and re-use the base.
Flooring Solutions
In addition to the Expand FabuFloor, Expand also offers permanent or semi-permanent floor decals. Indoor or outdoor compatible. Custom sizes and shapes available. Use for informational purposes, sales promotions, games, scenery and more. For more information please contact Expand.
Expand FlagStand XL
Use our tallest flag to draw attention to a big crowd. The Expand FlagStand XL can be adjusted up to 15' high, is easy to set up and take down, has two weight options and consists of carefully selected materials for long outdoor use.
Expand VenueTent
A high quality branded tent that is stable and durable, perfect for pop-up medical treatment centers. Use full or side walls to create a division of spaces for safety. Sets up in just a few minutes. Available in four solid-color canopy kits, or full color graphics and hardware. Produced in polyester fabric that is both waterproof (250D) and UV protected.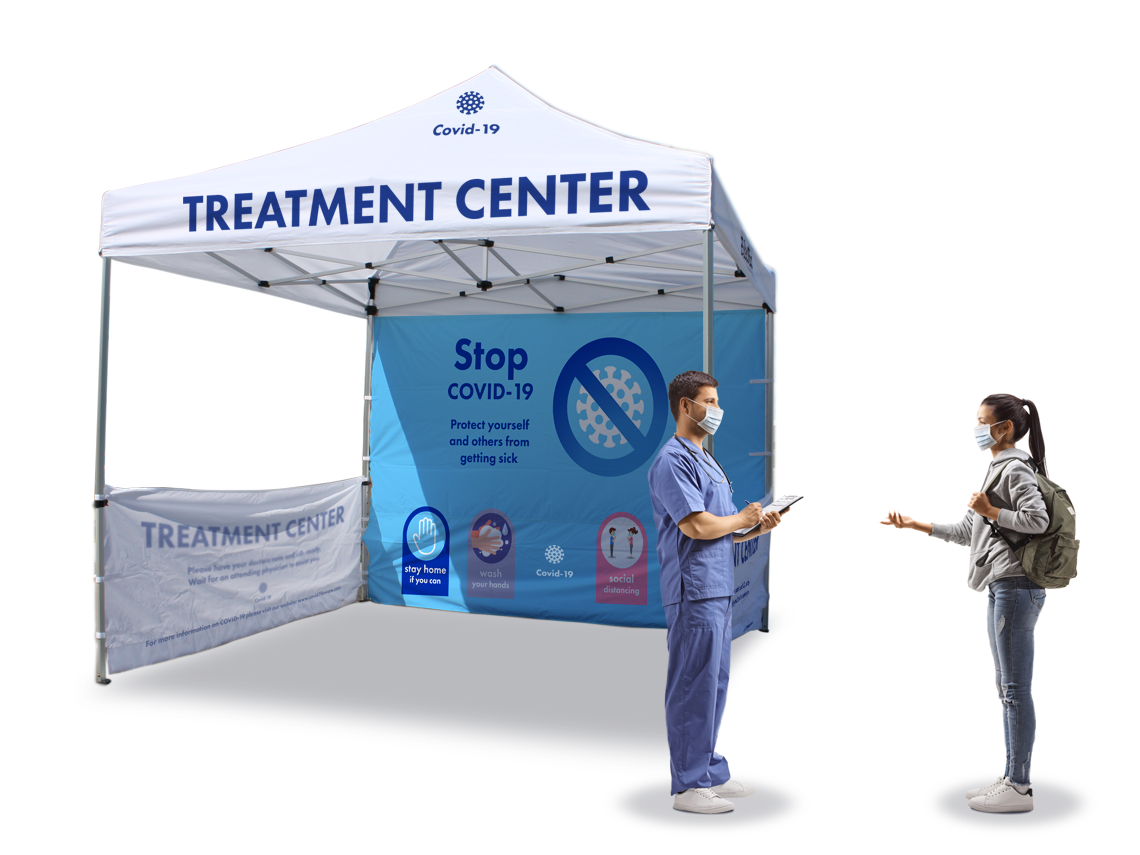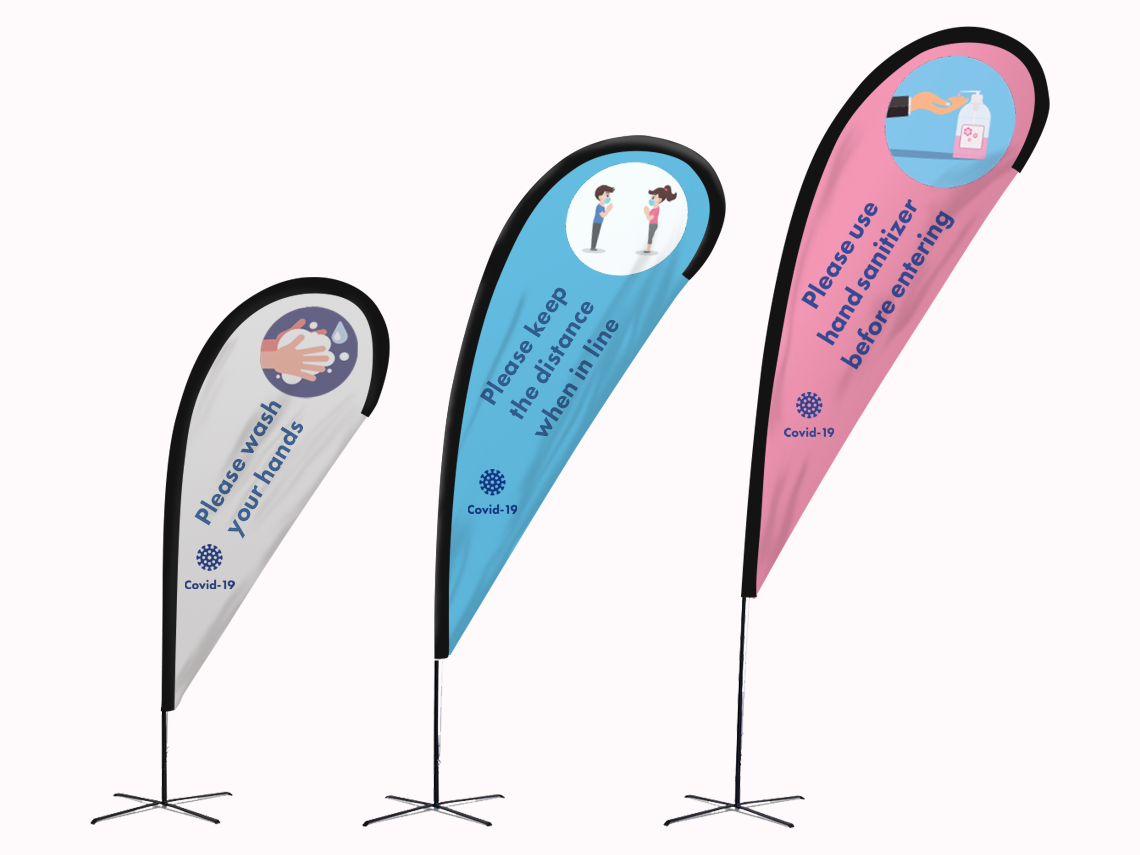 Expand PromoFlags
Promote your business message outdoors with an easy to set up flag - perfect for larger volumes. Available in different shapes and sizes. The print is easy to update when you want or need to communicate a new message later on.
Expand MediaScreen 2 Outdoor
A retractable for outdoor use with a double-sided print to ensure that your message is visible from two directions. Durable, stable in winds and withstands wear-and-tear from different weather conditions. Use it year after year and just update your print when you want to communicate a new message.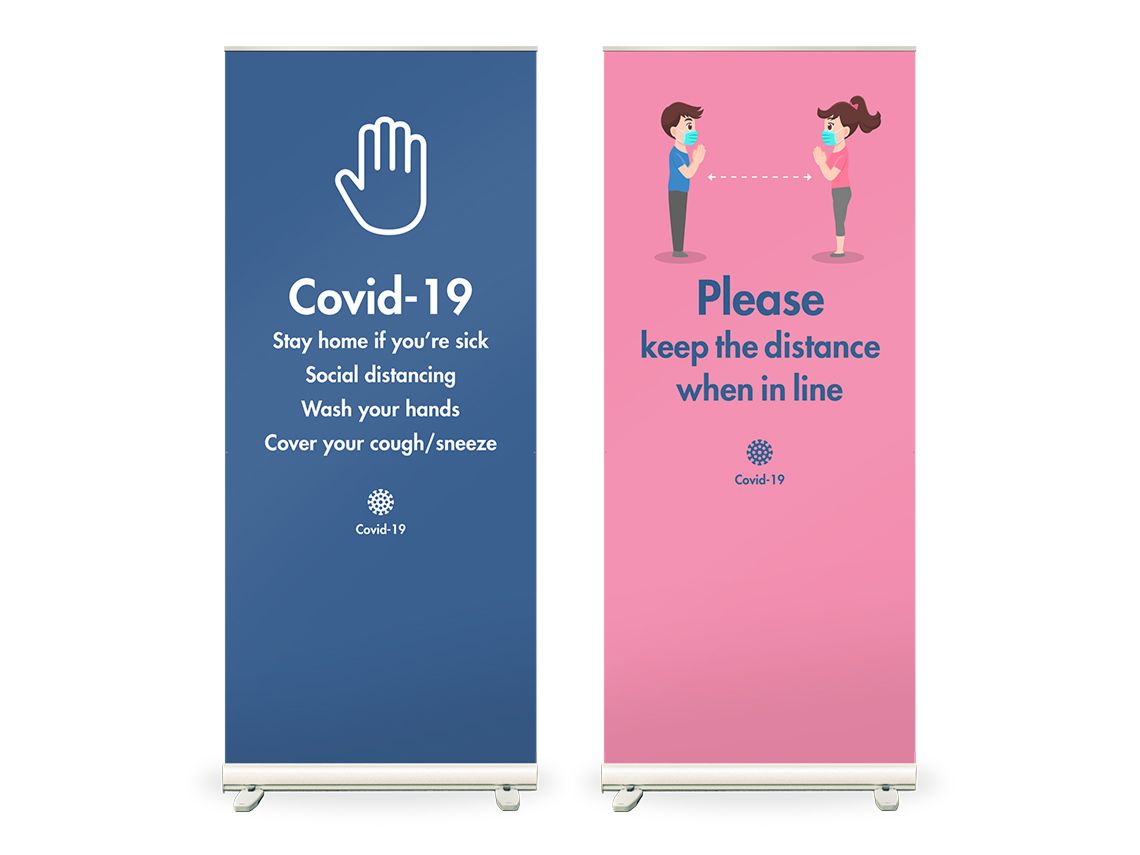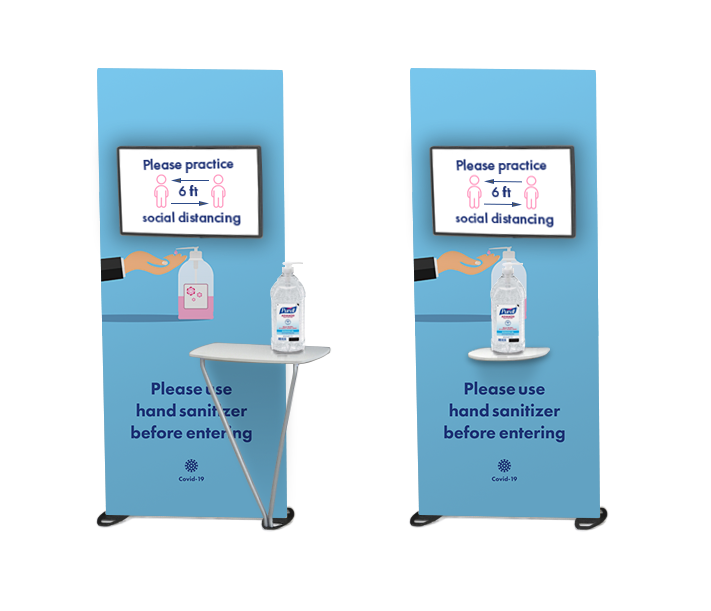 Expand GrandFabric with monitor holder
Show a digital presentation with safety messages or communicating your brand on the wall with a free-standing monitor wall. This Expand GrandFabric wall consists of an aluminum frame that you cover with a pillowcase fabric. Add shelf or table to provide a sanitizer holder.